The world is multilingual, so why should your website only be in one language? Adding a language translator plugin to WordPress opens up your site to the entire world, which has benefits to both your user experience and your organic traffic.
In this post, I'll discuss some of the benefits of translating your website, what types of translations are available, and the best language translator plugins to make your WordPress site multilingual.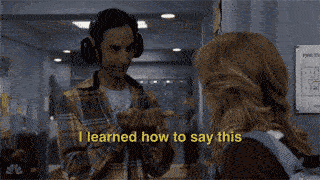 What Are the Benefits of Translating a WordPress Site?
Translating your site isn't just some selfless endeavor. There are some very real benefits for your site:
Improved SEO Opportunities – The competition for English language SERPs is pretty fierce. But what about Spanish? Or German? Or heck, even Vietnamese (that's where I live!)? If you can monetize international traffic, translating your site is a great way to open up a wealth of new SEO opportunities. Neil Patel tried this very strategy and received a massive 47% increase in organic traffic.
Better Accessibility – We live in a global world. Just because someone lives halfway around the planet doesn't mean they're not interested in what you have to say. Translation not only makes your site more accessible to these people, but it makes it easier to convert them into customers.
You can certainly come up with other benefits, but those are the main two you should be gunning for with your translation solution.
What Types of Translation Are Available?
Anyone who's ever used Google Translate can tell you that all translations are not created equal. The WordPress translation plugins I'm about to list help you with two different types of translation:
Machine Translation – As the name suggests, this is translation done wholly by a machine. There's no human oversight or editing. While this is a quick and easy method of translation, it's prone to errors and, depending on the language, can output gibberish.
Human Translation – This is professional translation done by an actual human. The plugins on this list can help you implement human translations without the need for a .po file.
To save some money, some services let you combine the two. In such a situation, a human would quickly edit a machine translation to remove the worst errors.
When choosing a translation solution for your WordPress site, consider how important clarity is. For sales or other conversion-focused pages, you'll absolutely need professional human translation. For regular content pages, you may be able to get by with machine translation.
What Are the Best Multilingual Plugins for WordPress?
In the old days, the go-to method for translating your website was a cumbersome .po file. These language translator plugins change that. I'll share both simple machine translation plugins as well as more advanced professional translation tools.
1. WPML
WPML, short for WordPress Multilingual, helps you create a multi-language WordPress site with a comprehensive interface that allows you to create, manage and edit translations for your website. 
WPML enables you to translate all parts of your site, from pages and posts to taxonomies and media. What's more, it comes with many options to help you make the translation process as efficient, affordable and accurate as possible:
By using

Automatic Translation

, you can allow WPML to create translations for your content on the fly. Simply make sure you have the mode enabled, and the plugin will translate your existing content and new content as it is added.

For those that want maximum accuracy, you can also

review the translations

generated by Automatic Translation using WPML's handy front-end review interface. This is the perfect way to save time and money whilst retaining the highest quality translations.



WPML also allows for 'manual' creation and management of translations. With their Advanced Translation Editor

you are able to use a simple side-by-side interface to enter or edit your own translations. What's more, you can assign WordPress users and Translators or make use of Translation Management to assign third-party

developers, translators

or

reviewers

to assist you with your multilingual projects.



WPML is also performance-optimized and even offers a 12-month guarantee if you have a performance issue caused by the plugin that the team cannot resolve. 
For those running WooCommerce stores, WPML has a dedicated module called WooCommerce Multilingual. This allows you to seamlessly translate all parts of your online store. In addition, you can add some handy multicurrency features that can be configured with the languages you have added to your site. 
WPML starts at $39 for their most basic account. However, it is recommended to purchase the $99 'CMS' account which gives you all the tools to create fully multilingual sites and e-commerce stores. And if you run an agency or create many sites for clients, there is the cost-effective 'Agency' subscription at $199. For more details about pricing and accounts, you can visit their pricing page.
2. Weglot
Weglot takes your WordPress translation to a whole new level when compared with Google Language Translator. It works with any WordPress theme you've chosen and the plugin will fully translate every piece of text on your pages.
And with customers like Polaroid and Microsoft, it's easy to see why trusting them with your website's translation is the right move.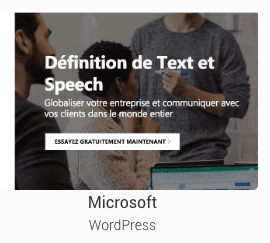 Weglot offers support for over 100 different languages and lets you manage all of them from one simple dashboard. You can choose between machine translations or real translations from professional translators, or get a mix of the two for affordable but accurate translations.
You can get your site translated automatically to start, and then order professional translations of specific text strings if you want expert peace of mind. You can also just use the automatic translations.
Out of the box, it even integrates completely with all WordPress plugins, page builders and WooCommerce.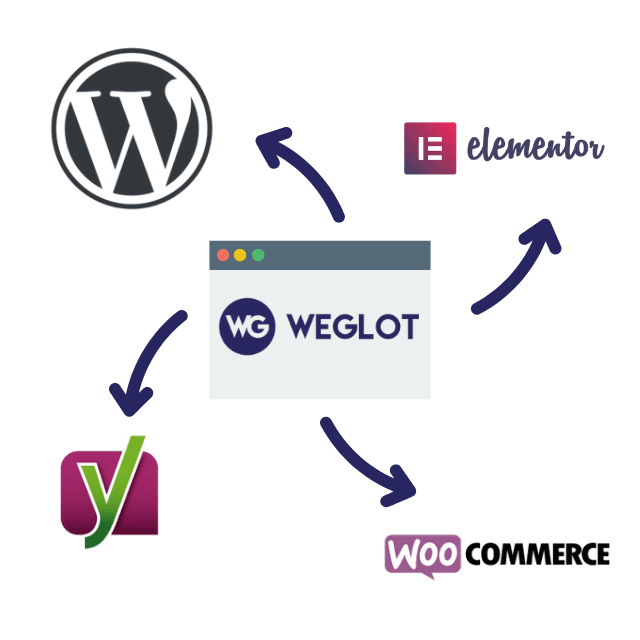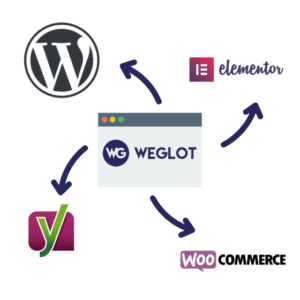 It even automatically detects all of your site's content so you can translate it. Talk about easy!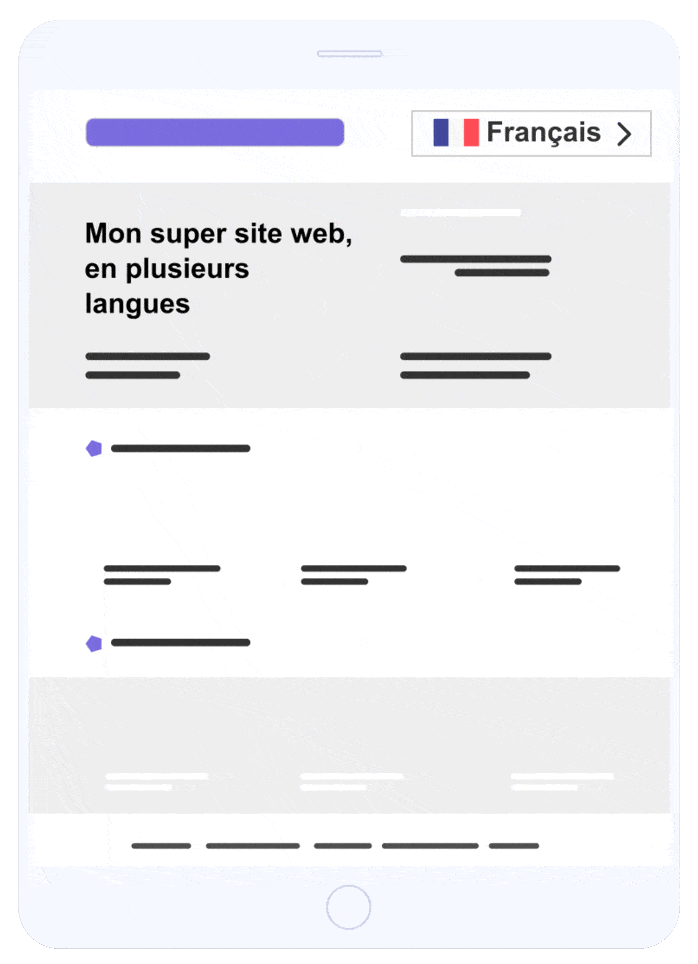 With translation plugins, it can be hard to know exactly what content you're editing. With Weglot, you can use an in-context editor to translate your content directly right from within your site design and structure. At the end of the day, that means it's easy to see what your translated pages will look like.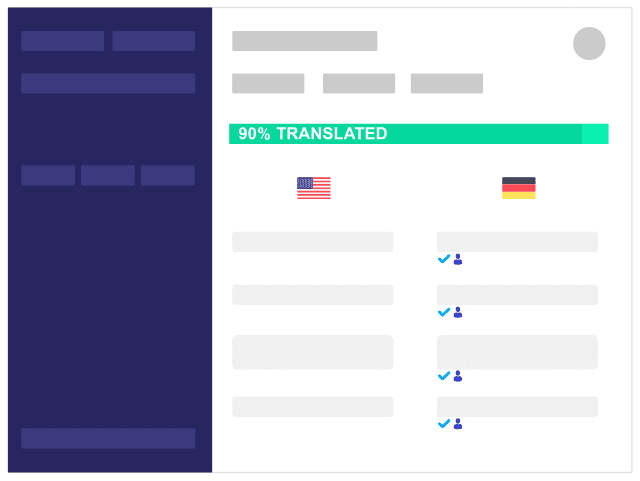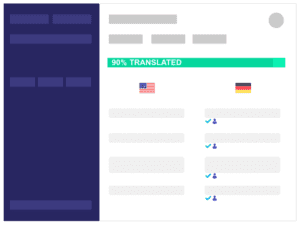 Weglot has some awesome advanced functionality as well like giving you the ability to auto-redirect users to a page with the right language based on their browser settings and being fully optimized for SEO. The plugin follows all SEO best practices. Each translated version of your pages gets its own URL. That means you're perfectly set up to start ranking your site in different geographic locations.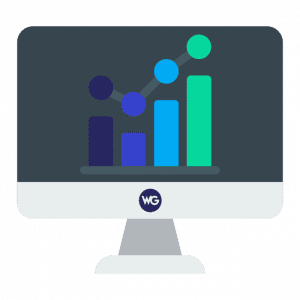 Then there's the team and mission behind Weglot. The Parisian Rémy and Augustin launched the plugin back in 2016 to help business owners translate their website without having to get help from developers.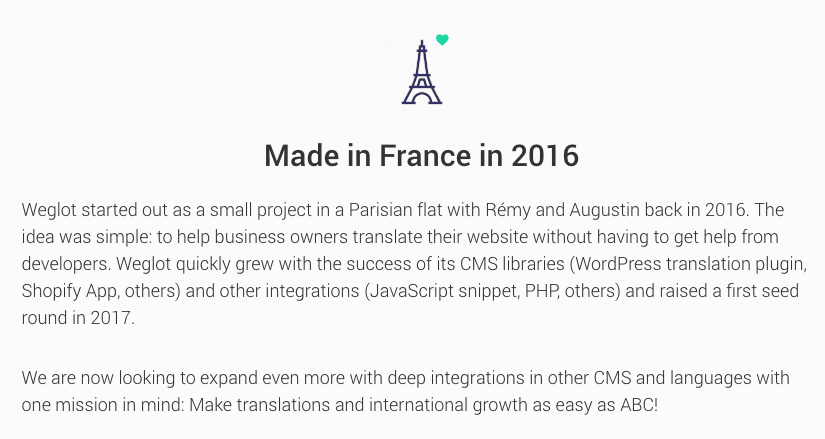 And what this team's built has received a lot of praise and solid reviews from their users.

Plus, they're one of our favorite WordPress companies! We've worked together in the past and it's been nothing less than phenomenal.
Weglot is free to translate under 2,000 words into one language. After that, you'll need to go with one of their paid plans.
3. Scrybs WordPress Multilingual
Scrybs* is one of the premier translation plugins available in the WordPress space. It helps you quickly get set up with either machine or automatic translation. I had the good fortune of being able to give the plugin a hands-on review and can say it functions very smoothly.
The plugin also has a 15-day free trial* so you can take it for a spin and confirm how awesome it is before committing to it!

When you install the plugin, you can choose your desired translation languages. The plugin will then machine translate your content to those languages*. If you want to edit the translations at a later time, you can always go into your Scrybs dashboard and make edits string by string (similar to a .po file).
Scrybs creates new URLs for all of your translated content* so that you can get the full SEO benefits. And if you ever edit content in your default language, Scrybs will automatically sync those edits to your translated pages.
And they have some other killer features* that makes translation in WordPress a breeze.

Scrybs also offers professional translation services, though. So if you want a real human to translate your website, you can hire one through the plugin for about $.06/word. You could also do these translations manually if you're multilingual yourself.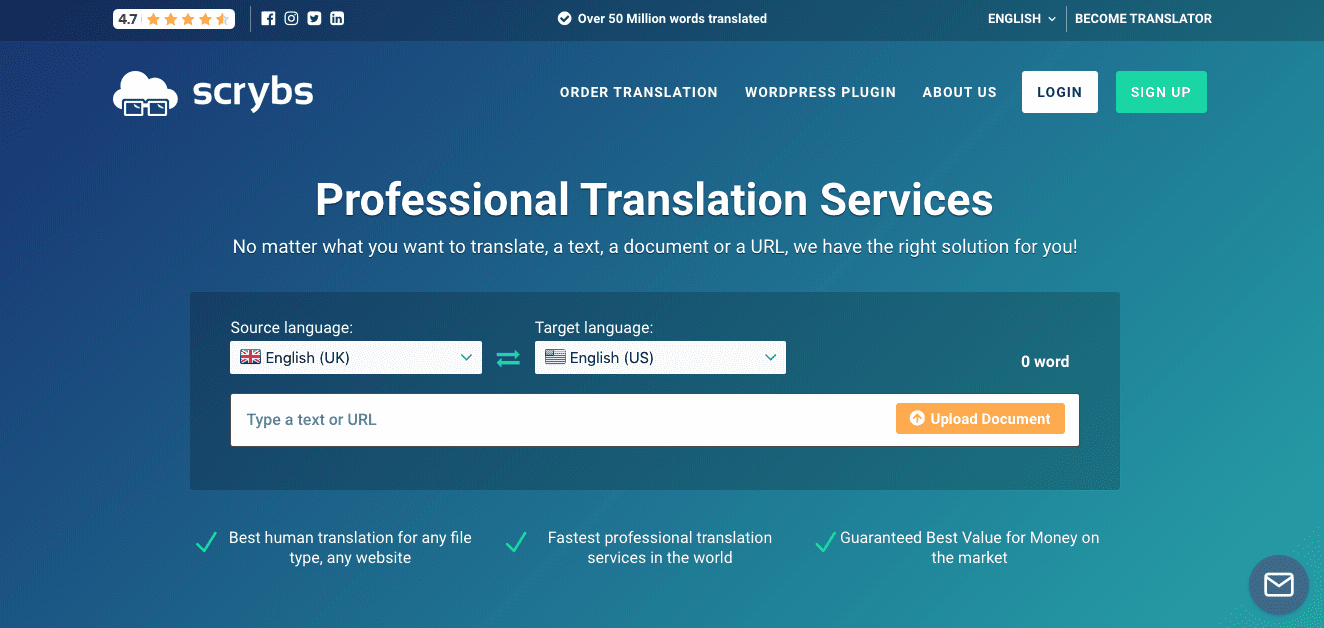 You can order a translation to 60+ languages through Scrybs. No matter what language your audience is speaking, Scrybs can help you communicate with them seamlessly.
And the team behind Scrybs is a fantastic one! Based in the diverse city of Amsterdam, Scrybs is well located to service requests on the European continent and beyond.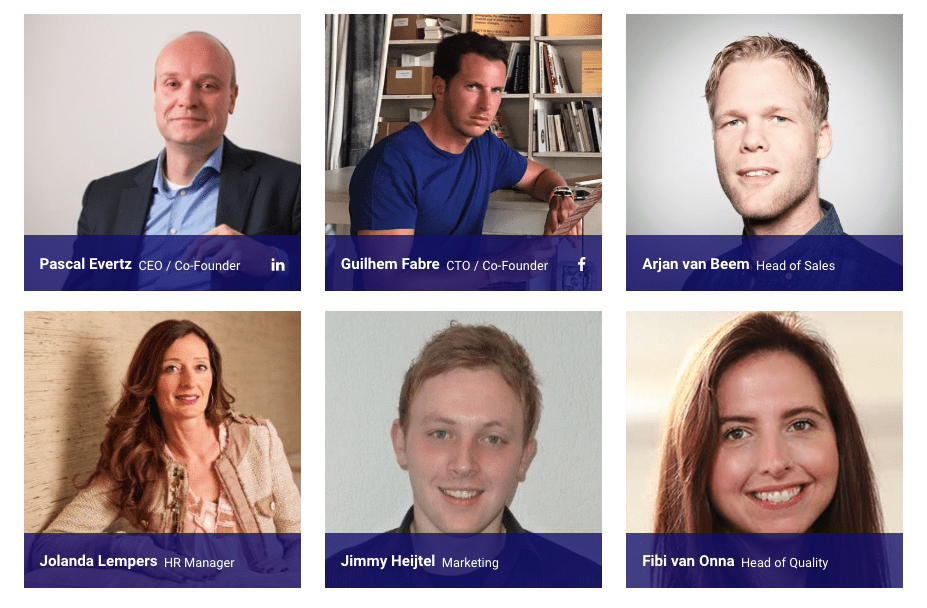 4. Google Language Translator

Google Language Translator is one of the simplest ways for you to add automatic translation to your website. It adds a Translate button that allows your users to get your content in their preferred language.
You can allow users to freely choose a language or limit the number of choices available. It's super easy to implement via shortcode and you can exclude certain content from being translated by using an included CSS class.
While the plugin is nice because it's simple, there are two main disadvantages:
Because it uses Google Translate to translate "on the fly", there's no static version of your page in different languages. That means you won't get any SEO benefits from translation.
It's machine translated. While Google Translate is getting better, some languages still turn into gibberish when run through a machine translator.
5. Loco Translate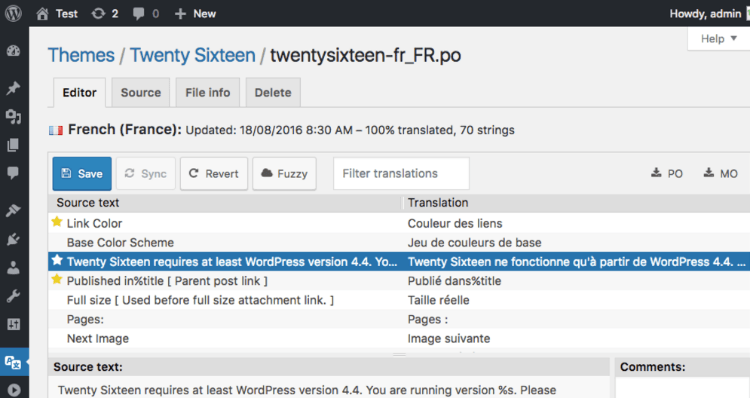 Loco Translate essentially adds .po file functionality to your WordPress dashboard. It's not as detailed as some of the previous plugins I listed and it won't help you actually translate your content. But, if you just want an easy way to implement manual translations, it's a great free option.
To keep your data safe, you can back up all of your translations to a .po file export.
6. Polylang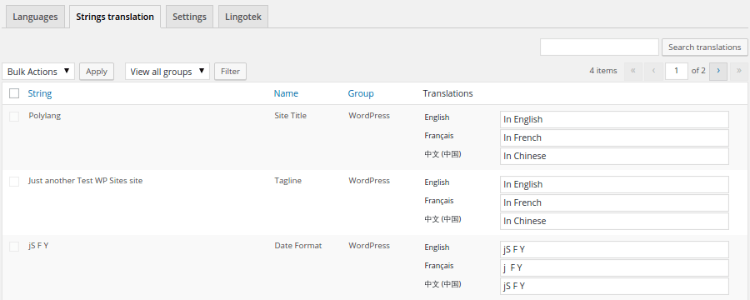 Polylang helps you create a multilingual WordPress site by letting you specify the language of each post or page on your site. Users can then switch between languages as needed via a language switcher button on your site.
Polylang lets you translate virtually every element of your site – posts, pages, taxonomies, menus and more are all supported. Just keep in mind that Polylang doesn't help you with the actual translations – you'll need to handle those yourself. Polylang just gives you the ability to translate your site.
If you don't want to translate your content manually, Polylang will also integrate with the next plugin I'm going to discuss…
7. Lingotek Translation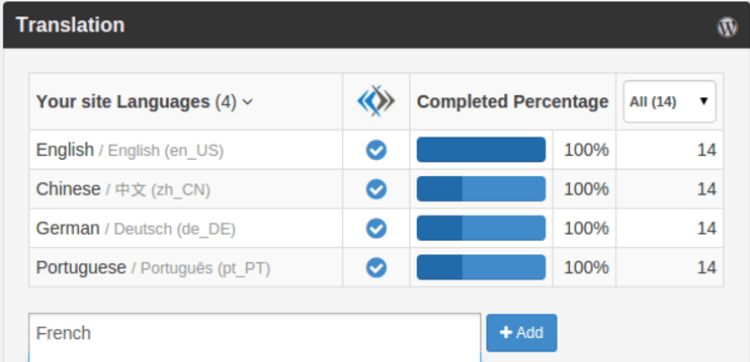 Lingotek Translation offers cloud-based manual, professional, or community translations. You can outsource to your professional translation service of choice.
As for machine translation, Lingotek uses the Microsoft Translator. You can always edit machine translations yourself to clean them up.
You can manage all of your translations from one spot at the Lingotek dashboard. It also integrates with Polylang to create a fully multi-language WordPress site.
Lingotek gives you 100,000 characters of automatic translation for free. After that, you'll need to either pay or manually translate the rest of your content.
8. ConveyThis Translate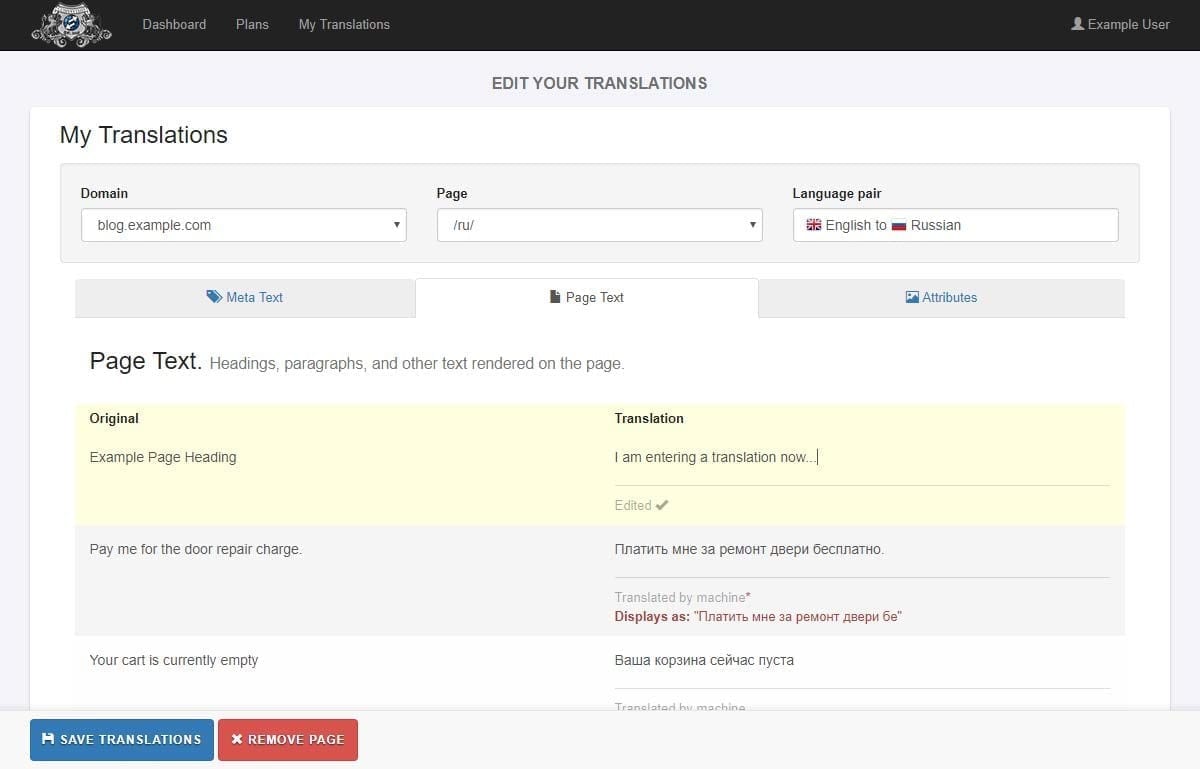 ConveyThis has existed in one form or another for about 10 years, but the current version, ConveyThis Translate, is one of the newest and simplest WordPress translation plugins available.
It combines of the benefits of various other plugins, but simplifies the process (with setup taking less than 2 minutes) and provides translation into over 90 languages for free for most small blogs. Additionally, with built-in URL prefixing, your translated pages will be cached directly on your own server, so they can be crawled and indexed by Google and other search engines for an instant SEO boost.
Translations are displayed on-page instantly via machine translation, but can be tweaked, edited, or completely rewritten by you or even a professional translator to give your visitors the most accurate represnation of your site in their language.
Because the plugin scans each full page for translation, rather than your database or code, ConveyThis Translate is compatible with any theme or plugin right out of the box. Additionally, this means any time you update an existing post, or create a new one, a translated copy will be available right away.
For larger sites with more content, or who need additional languages or premium support, ConveyThis offers tiered paid plans are as well.
9. TranslatePress

TranslatePress is a super easy to use translation plugin that lets you translate all your site content directly from the front-end. You navigate the site and translate each piece of content, real time, in a matter of clicks.
The front-end translation approach is similar to Weglot, however TranslatePress is GPL and self-hosted. You'll own your translated content forever and it will be stored on your own servers.
The translation interface (which looks similar to the WordPress Customizer) lets you translate all strings on a certain page, including output from shortcodes or page builders. It works out of the box with WooCommerce.
It offers support for both manual and automatic translation (via Google Translate).
A really neat feature is the ability to modify/translate all dynamic strings (gettext) added by themes, plugins or WordPress itself.
Being a freemium product, you'll find extra features like Automatic Language Detection, Translator Accounts, the ability to add Multiple Languages (the free version is limited to 2 languages), or a SEO boosting module inside the paid version.
Wrapping Things Up
Adding a language translator plugin in WordPress is a great way to give your website the benefits of localization. You'll open up whole new markets for SEO and traffic opportunities. All while making your website more accessible to the rest of the world.
If you don't want to spend any time adding translation functionality, you can just install the Google Translator Plugin and call it a day.
But if you want to take advantages of all of the benefits of localization for your WordPress site, you should go with a more full-featured option like Weglot, Scrybs, WPML, or Polylang + Lingotek Translation.
Want to give your feedback or join the conversation? Add your comments 🐦 on Twitter.
SaveSave
SaveSave