Cloud backups of core files and databases are fully managed with Amazon S3 and 1-click restore.
☁️ Backup to Amazon S3
🔄 Fully automated
🌎 Comes with 24/7 support
🛡️ ️️️4x daily backups
🌎 US/EU storage choice
💻 Works with 1 site
☝️ 1-click restore
❎ Include what you want
💻 💻 💻 Works with 1000 sites
💰$49/mo Free with WP Buffs subscription
The iThemes Security Pro plugin* is one of the most robust security plugins available in the WordPress ecosystem. Whether you have a current security threat or are just a smart WordPress user who wants to proactively defend their website, this plugin has all the bells and whistles to stop hackers, spam and malware in their tracks.
💰$249/yr Free with WP Buffs subscription
With BlogVault* you get backups, staging site, migration to team collaboration, reporting, and a white-label solution! Malware on your site? Remove it in one click, without waiting for expert technical support!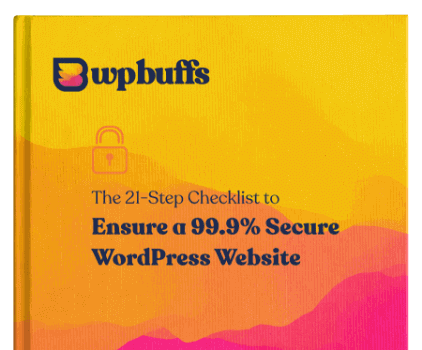 David Laramee
WP Buffs subscriber
Most of the eBooks I find online are just a way for somebody to get my email address. But these from WP Buffs are on another level. I followed their detailed checklists and my website has never been faster. Plus it feels like Fort Knox now!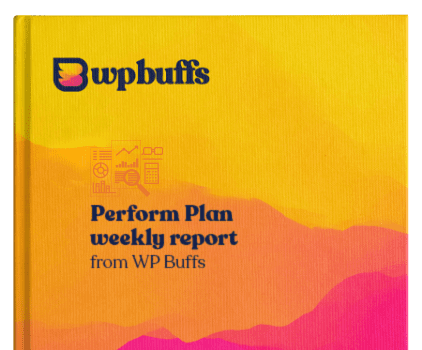 Full transparency into updates, uptime, backups, traffic, performance and our 24/7 WordPress speed and security service.
You've got questions. We've got answers.
Frequently asked WordPress backup service questions
What are WordPress backups?
Your website is comprised of files and software that you've uploaded to your server as well as a database full of content and data. A backup is a copy of all this "stuff" that makes up a WordPress website. That copy is then stored somewhere for safe keeping.
Why do I need to backup my WordPress site?
Hackers. Uncompressed images. Buggy code. Human error. WordPress websites face numerous threats and, as a result, require lots of protection.
But what happens if all the security measures, performance enhancers, and user management controls you put in place aren't enough? What if your WordPress website goes offline, gets hijacked, or data gets corrupted or goes missing? You can't afford to start from scratch.
This is why you need WordPress backups. Backups are a lifesaver for your website. And they come in handy for a number of reasons:
Security breaches: backups are an essential part of any WordPress security strategy. If your website should be defaced, held for ransom, used as a host for phishing attacks, or otherwise corrupted by a hacker, you don't want to spend countless hours combing through content or the database to repair it.
Storing WordPress backups outside of your server enables you to instantly rewind your site to a previous iteration and remove the infection.
Bad updates: consider the risk you take any time you update WordPress, a theme, or a plugin. Updates are a necessary part of keeping your WordPress site secure and speedy, but it doesn't mean they're not apt to cause harm in the process.
Plugin conflicts, erroneous coding, or buggy updates could easily take down your site. If you know this is the cause of the downtime and you aren't able to clean up the infection manually, you can immediately get your website back up and running.
Human error: of course, there's always the human error to worry about too, especially as more cooks enter the kitchen.
Just one line of bad code can break a piece of a website or introduce the white screen of death to anyone who dare try to enter it. With WordPress backups, you can save yourself time in having to troubleshoot what users did and restore your website quickly.
How does WP Buffs' WordPress backup service work?
The process is fully automated and all your backups are safely stored on Amazon S3 cloud servers. What's more, restoring your WordPress website only requires one click and there's always a team available to help if you should run into any trouble.
Your web hosting provider may have included backups with your web hosting plan. But is that enough? Can you trust that those backups will be there when you need them?
What about WordPress backup and restore plugins? Can't you just click a button and let the plugin handle the rest?
Those are valid options, but it's unwise to leave backups solely in the hands of others, especially if your backups exist on the same server as your website. If your site should go down or break and you have no backup to turn to, it will cost you time, money, and reputation.
Your best bet is a 24/7 team that fully manages your website, backups and 1-click restore functionality. 
Folks like you enjoy working with us so much, they tweet about it.
What our customers are saying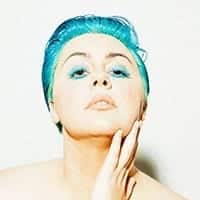 Corrin Campbell
@CorrinCampbell
I'm just here to say... @thewpbuffs save my blood pressure many, many points on a daily basis. The best website team @Indepreneur_io has had!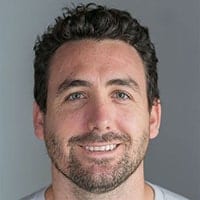 Joe Robison
@josephrobison
Only 3 days in, but @thewpbuffs looks to be the go-to replacement after WP Curve was sold to sad GoDaddy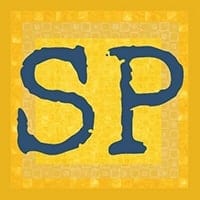 Spanish Playground
@SpanishPlaygrd
I recently started with @thewpbuffs for #WordPress support on Spanish Playground. No more errors, no more stress - what a relief! #bufftastic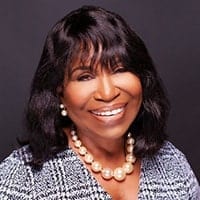 Dr. Linda Online
@drlindaobgyn
#bufftastic @thewpbuffs does fantastic work. I am SO pleased. Their response time to my webite issues is exemplary. LOVE YOU GUYS!!!
24/7 website edits
Your personal technical team will make any changes you need to your WordPress site.
Speed optimization
You can fully trust our engineers to achieve loading times under 2 seconds.
Ongoing security
Finally, a team you can fully trust to protect WordPress and keep user data private.

Weekly updates
Your plugins, themes and core files will all be updated every week during low-traffic hours.

WordPress backups
Your cloud backups of core files and databases are fully managed with Amazon S3 and 1-click restore.
24/7 monitoring
Your website is checked 1,440 times a day. We take action within 60 seconds if it's down.
Your leaders when it comes to premium website management