There's always something new to be learned in WordPress. New coding techniques. Shifting design trends and security needs. Tools that allow for greater efficiency and site speed. As the open source software and all the processes around it evolve, you'll have to evolve as well.
But when do you find the time to learn new skills and discover what WordPress news has the community atwitter?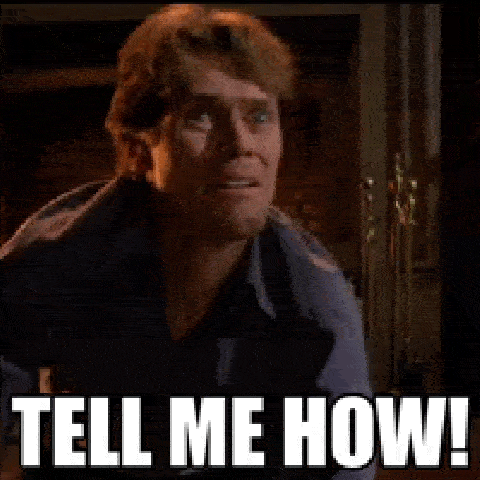 You could join a local or virtual WordPress community, but that requires a rather sizable time commitment. You could subscribe to a blog (which is probably what you're doing here), but this also requires you to have the time to sit down and read.
Videos are helpful since they're quicker to digest, but they might not be as theoretical or conversational as you'd like them to be.
This is why WordPress podcasts are growing in popularity every year.
Podcasts were introduced on iTunes in 2005. Today, there are more than 525,000 podcasts, 18.5 million episodes, and they're published in over 100 languages.
Finding a podcast that resonates with you, in general, whether it's WordPress or otherwise, is a hard enough task. Unless you have a group of WordPress colleagues, friends, or acquaintances, getting personalized recommendations is hard to come by.
So, that's what this guide is for.
We're going to look at the best WordPress podcasts, give you some samples of their most popular episodes, and help you more quickly narrow down the choices.
The Best WordPress Podcasts You Need in Your Life (2021) 🎙️
The convenience factor alone makes podcasts a fantastic choice for WordPress developers, designers, and others wanting to learn more about WordPress and how to use it to improve their businesses.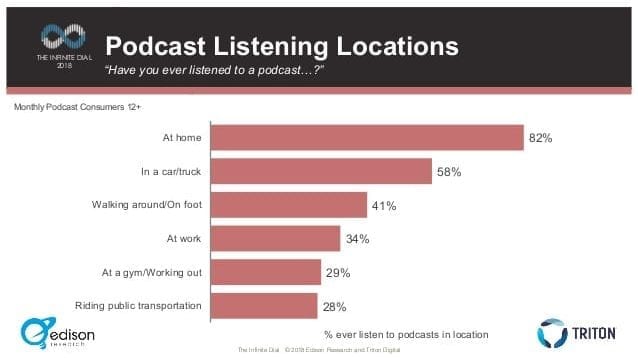 As you can see from this Podcast Consumer 2018 report, there are a great many locations in which a podcast can be listened to. This means taking the stories, questions, and advice from WordPress professionals and experts everywhere and anywhere you go!
WordPress podcasts are a great way to learn for beginners, experts and everyone else. What a great way to learn! That's not to say you should stop seeking out information through other channels. Those will still be valuable. But if you feel as though you're not getting enough of it, a podcast would be immensely helpful. (Or 24 of the best WordPress podcasts, ever.)
Which one do you listen to? Will you find something of value with any you pick up and listen to?
Like WordPress blogs and video channels, WordPress podcasts come in all flavors. Below, we've provided an explanation of:
Description of the podcast
Target listener
Most popular episodes
Let's take a look at some of the best WordPress podcasts for 2021 and beyond.
1. The WPMRR WordPress Podcast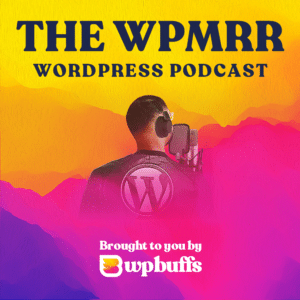 Description:
Here at WP Buffs, we found that some people who were interested in working with our 24/7 white-label WordPress support program were actually more interested in finding their own way to increase their monthly recurring revenue.
So we launched the WPMRMR WordPress podcast! It's fully focused on helping WordPress professionals increase their subscription revenue and run a more successful, comfortable and stress-free business.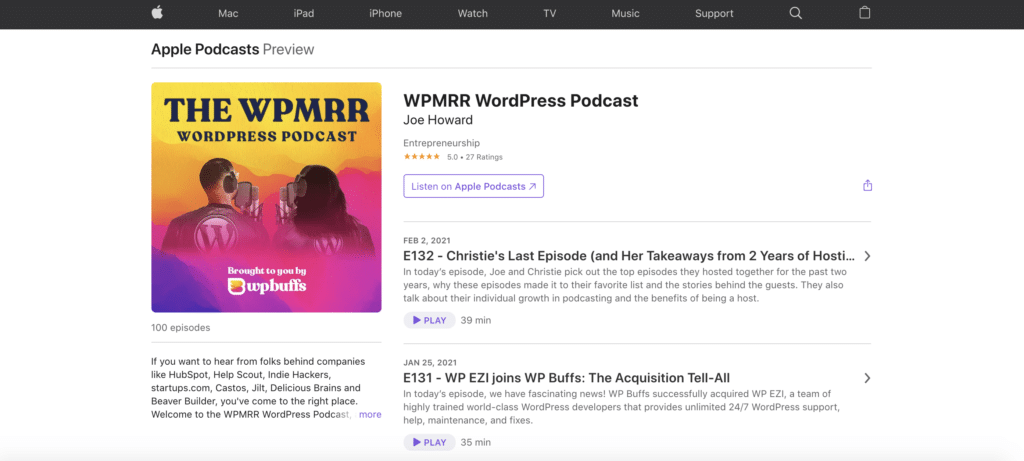 You can also watch the video version of every episode on YouTube.
Quick sidenote: to take things even further, we launched the annual WPMRR Virtual Summit. It's an online conference 100% focused on helping you make monthly recurring revenue work for your WordPress business.
You can check out sessions from previous years on YouTube or read about all the behind-the-scenes details of the summit.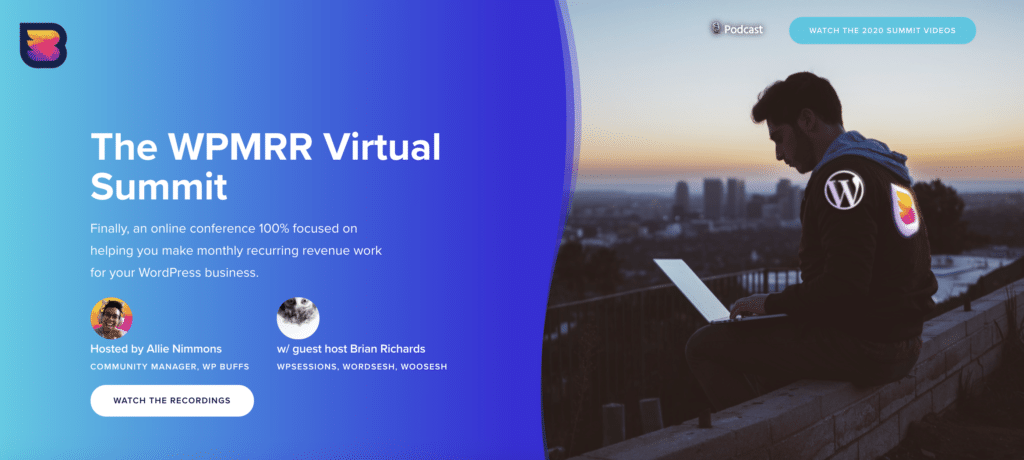 Back to the podcast…
Our CEO Joe started the WPMRR WordPress podcast with Christie Chirinos. It started as a fun project between the two but has grown to be one of the biggest podcasts in the WordPress space.
It's almost exclusively focused on how to grow a WordPress business via monthly recurring revenue (thus the MRR in WPMRR) but has a lot of topics on other essential topics like how to take a 3-week vacation from you business, how to successfully apply to speak at WordCamps, or all the metrics you need to know to run a productized service. Boom!
Episodes generally run between 40 and 50 minutes. Joe records digitally from wherever he is. The podcast features amazing guests with loads of good stuff to share as well!
Target Listener:
This is for anyone running a WordPress-based business. WordPress developers, designers, maintenance professionals, writers, consultants, and more will learn all about effectively managing their businesses and doing so in a way that's sustainable over the long term.
Most Popular Podcasts:
Episode 43: The Witch King of Angmar on selling $100,000+ projects (Matt Medeiros, Pagely)
Matt Medeiros of Pagely, a managed WordPress hosting provider, talks about his side hustle of selling six-figure projects and how you can drum up attention and support for your projects by putting yourself out there — blogs, podcasts, and YouTube videos, Medeiros claims, are all key to business growth.
Episode 42: Harry Potter on being acquired by GoDaddy (Rich Tabor, CoBlocks/GoDaddy)
Rich Tabor, one of the founders of CoBlocks and Block Gallery (both of whom were sold to GoDaddy) is currently the Senior Product Manager of WordPress Experience at GoDaddy. In this episode, Tabor speaks about his multiple attempts at building businesses, his work on the Gutenberg theme, and his work on WordPress over the years.
Episode 46: Boba Fett on starting a freelance career (Sam Smith, gsamsmith.com)
In this episode, Sam Smith, a web developer, website administrator, and support technician speaks about changing careers, what it takes to start a freelance career, and mental blocks that keep you from doing what you want.
Bonus WPMRR Episodes
As the WPMRR podcast picks up speed, there are a number of new and highly popular episodes you need to turn your attention to.
B1. An Ewok on experimenting with pricing
Brad Touesnard of Delicious Brains joins the WPMRR podcast to talk about hosting, building and selling for WordPress, and pricing strategies.
B2. Another Ewok on preparing for a year of digital nomadism
Robby McCullough of Beaver Builder shares some insight into why he's decided to ditch the office life and how he intends on trying out digital nomadism for the next year.
B3. Threepio on telling stories that close deals
Chris Lema of Liquid Web takes time away from BeachPress to tell stories and talk about how to tell stories to bring people together and eventually close more deals.
B4. Princess Leia on developing fearless freelancers
Carrie Dils of Fearless Freelancer digs into the very real fears first-time freelancers face and how to set yourself up for success and fewer worries.
B5. BB-8 on physical and digital organization
Joe Casabona comes to this WPMRR episode prepared to give away some super valuable efficiency and productivity hacks for WordPress freelancers.
2. WP Elevation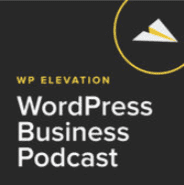 Description:
The WP Elevation podcast is hosted by a number of leaders at WPE, including Troy Dean, which gives this podcast a good amount of variety in terms of content and style. What remains the same for the most part, however, is the fantastic lineup of guests. Some are actual "Elevators"–WordPress consultants who use WP Elevation's program–and some just have a really great story to tell about building a business (and not just with WordPress).
Episodes are usually only about 30 minutes long, but some hover closer to the hour-mark.
Hear directly from Troy Dean of WP Elevation on the WPMRR WordPress podcast where he chats about scaling your business, focusing on high-level goals and being grateful.
Target Listener:
Although WP Elevation is a community for WordPress consultants and developers, anyone trying to build recurring revenue businesses (with or without WordPress) will find value in this podcast. Topics are generally broken down into the following buckets, so you can listen to episodes that pertain solely to the kind of business you want to run: processes, getting clients, recurring revenue, growth, tech, and balance.
Most Popular Podcasts:
How I Built a Six-Figure Recurring Revenue Business (Parts 1, 2, and 5)
WP Elevation is known for its Blueprint, which is a program that walks WordPress professionals through the process of building a successful business. But it's also known for the helpful guidance and tools it provides to members and website visitors alike. This multi-part podcast is one of those such resources that's highly valued by podcast listeners.
---
---
3. WP Briefing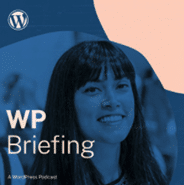 Description:
WP Briefing is a brand new WordPress podcast that just premiered on February 1, 2021. Hosted by Josepha Haden, the executive director of the WordPress open source project, this new podcast is designed to give listeners "quick insights into the longstanding philosophies of the WordPress open source project," along with interviews and updates from around the WordPress community. This podcast is a great one to add to your list simply because it offers short, "bite-sized insights," directly from the people who lead the WordPress project.
Episodes will likely range just under 15 minutes.
Target Listener:
The WP Briefing podcast is designed for WordPress users, builders, and contributors of all levels. Basically, if you do anything with WordPress, this podcast is for you.
First Podcast Episode:
Welcome to Your WP Briefing
For the inaugural WP Briefing podcast, Josepha shares what to expect from this podcast, some thoughts about the State of the Word 2020, and a list of focuses for the coming weeks.
4. Agency Trailblazer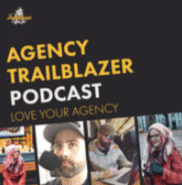 Description:
Agency Trailblazer is building a community of WordPress agencies and developers. The goal? To guide these WordPress pros towards better business practices; more efficient processes, more effective client management, greater revenue generation, and so on. In addition to offering a project roadmap, workshops, coaching, and more, Agency Trailblazers has a podcast for those who want to take their professional guidance on the go.
Episodes range from 15 minutes to 1.5 hours, though the average episode takes place over 30 to 45 minutes.
Target Listener:
In terms of the kind of content the podcast provides, these are business growth tips directly targeted at WordPress professionals. More specifically, target listeners should have or should be working on building an agency. It doesn't matter what your area of specialty is. These are practical guides and interviews that will help you figure out how to be more efficient and effective with your time.
Most Popular Podcasts:
How storytelling benefits business: #179 with Jody Maberry
Jody Maberry has had an interesting professional history. It was his stint as a park ranger that inspired his move into marketing, podcasting, and storytelling. In this episode, he talks about why storytelling is critical to business success and how he uses a three-pronged storytelling formula to help clients become more engaging for their audiences.
Our WordPress Website Build Process: #51 with Lee Jackson
Lee Jackson, the host of this podcast, covers this episode without a featured guest. Instead, he uses this time to discuss how his own agency builds WordPress websites. He covers everything from the initial project brief through launch. In addition, he includes insights and tips for each step: development, design, content creation, QA and testing, and even client training in WordPress.
Building A Better WordPress Business: #05 with Troy Dean
This is one of the first episodes of the podcast, back when it was still known as the WP Innovator podcast. It features Troy Dean of WP Elevation, which we discussed above. Troy discusses the realities of freelancing and trying to start and run your own WordPress business. He digs into the real challenges freelancers face when they don't have the right processes in place and what his company WP Elevation is doing to fix this.
5. Developer Tea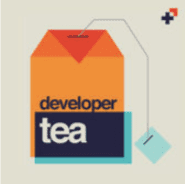 Description:
The Spec Network is a family of podcast and blog resources for web developers and designers. There's one podcast, in particular, Developer Tea, which was the starting point for the network and continues to be a trusted resource for WordPress developers.
Episodes range from 5 minutes to 45 minutes, though the average episode takes place over 15 minutes.
Target Listener:
Here's the tagline used at the start of one of the podcasts:
"My goal on the show is to help driven developers connect to their career purpose and do better work, so you can have a positive influence on people around you."
There's a lot in here about coding tips and programming languages. There is also the occasional episode that focuses on business tips. The most popular posts focus on the latter.
Most Popular Podcasts:
How to Argue Better
This short podcast touches on the idea that developers need to have more fruitful conversations with clients and colleagues. It digs into the underlying issue which is, namely, that many developers allow their egos to get wrapped up in the code they write. Any criticism made of their work is taken as a swipe at their character, which is what leads to unproductive conversations.
4 Principles of Great Learners
This podcast introduces the idea that successful people (specifically, in the realm of technology) have a number of shared traits. Because much of this boils down to the way they learn and later apply this acquired knowledge, there are concrete steps developers can take to reconfigure the way they think about and approach tasks.
Fear, Change & Instincts
There's something "safe" about the work done in WordPress. Tools, processes, communication–it remains relatively the same from project to project. But this podcast challenges developers to put aside their instincts when they sense a threatening change and be open to it. Not all changes will be good, but, in some cases, change is necessary if you want to grow.
6. How I Built It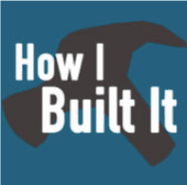 Description:
How I Built It is a WordPress-focused podcast like many of the others on this list. However, what sets this one apart is the approach taken with the guests. Instead of listening to them promote what they do in WordPress, this digs more into the product they've built. So, while you might recognize the names of many of the guests on this podcast, the stories won't like what you hear elsewhere. Plus it has Joe Casabona, featured on WPMRR. 
Episodes generally run between 30 and 45 minutes.
Target Listener:
You don't have to be a WordPress developer to appreciate this. Many tools and businesses covered in this podcast are ones that any WordPress professional might recognize. If you enjoy learning about origin stories or you're hoping to build a WordPress plugin or theme of your own, this is a great podcast to tune into.
Most Popular Podcasts:
Jason Coleman and Paid Memberships Pro
This is the first episode of the podcast and features the developer behind the Paid Memberships Pro plugin. Jason Coleman talks about the reason why he believed this plugin deserved a spot in the marketplace, what happened after launch, as well as some of the frustrations that came with supporting and selling his plugin.
Brian Richards and WooSesh
This is one of the more recent episodes recorded (episode #98) and features Brian Richards of WPSessions. He discusses how he came to be involved with WordSesh, a virtual conference that was popular with WordPress developers but wasn't consistently offered from year to year. Later expanded to two free conferences–one for WordPress (WordSesh) and one for WooCommerce (WooSesh)–he talks a bit more about the logistics of these events.
Jen Jamar and Marketing
There's a lot to understand about marketing, whether it's your own business or for your clients. The guest speaker, Jen Jamar (Roventine), breaks it down into more practical terms that anyone can understand. She provides a variety of tips, too, which makes this a valuable podcast to listen to for anyone trying to build their brand effectively.
7. Kitchen Sink WP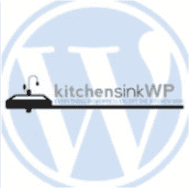 Description:
The Kitchen Sink WordPress has been kicking around since 2014 when founder Adam Silver decided to give back to the WordPress community after finding value in what the CMS had to offer. The podcast is a hodgepodge of topics of relevance to WordPress users at all levels. Event roundups. Plugin reviews. Freelance business tips. There's a wide variety of content to listen to and an extensive library of it that continues to be published today.
Episodes are typically no longer than 15 minutes.
Target Listener:
I would say this podcast is ideal for anyone who uses WordPress. You may have to cherry-pick episodes based on your level of experience or interest in WordPress, but there is more than enough interesting content here for all WordPress enthusiasts.
Most Popular Podcasts:
Podcast E243 – The GiveWP Plugin Review
As this episode brushes up close to the holiday season, it revolves around the GiveWP plugin. If you develop websites for nonprofits or you run one yourself, this donation plugin is one you may be interested in learning more about.
Podcast E241 – Mental Health
Adam Silver talks about his personal experiences with mental health problems and how he got treatment for it. In the end, provides additional information for people in technology that also need to/want to seek out mental health support.
Podcast E213 – The Pre Launch Checklist
This episode is a more process-centric discussion. Silver shares his pre-launch checklist for taking clients from production to a live server. If you're new to this or want to hear how someone else handles it, tune in.
8. LMScast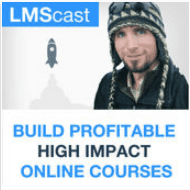 Description:
Lifter LMS is an online course plugin for WordPress. As you might imagine, the associated podcast revolves around educational subject matter within the context of the WordPress CMS. Podcasts on LMScast aren't just in audio formats though, which give this podcast another unique edge. All podcasts come with a video counterpart for those who enjoy watching the people they're listening to.
Episodes tend to be all over the place in terms of length, though they're almost always shorter than 60 minutes.
Target Listener:
The obvious target for this podcast would be the WordPress developer who specializes in building online courses and educational websites. However, for those of you thinking about starting your own online course repository or training program, these episodes would prove valuable to you as well.
Most Popular Podcasts:
How to Launch a Successful Online Course MVP
Divi users and course builders should find this episode very interesting. It features guest speaker David Blackmon of WP The Podcast who creates courses and digital products and had a very important lesson to share about overestimating the length of projects so developers stop getting into trouble with clients.
How to Make an Online Course Website in 2018
Whether you're looking to gain more insights into building online courses for WordPress clients or you want to launch your own YouTube channel, this interview with Adam Preiser of WPCrafter is a good one to listen to. Tips pertain not just to building a course website, but how to market it as well.
How to Generate Online Course and Membership Site
Just like any other website, online course sites need to have lead generation. In this episode, Josh Haynam of Interact suggests that pre- and post-course quizzes are the best way to do this as course members typically aren't in the habit of downloading ebooks or other lead magnets offered through more traditional business websites.
9. Matt Report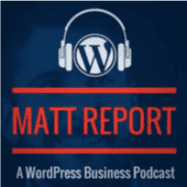 Description:
The Matt Report has only been around since 2013, but it's proven quite popular with listeners since its inception. The focus here is less on web development tools, processes, or coding tips. It's more about providing listeners with insights into running their WordPress businesses the best way they can. Guest speakers provide practical and actionable guidance on everything from how to prepare to launch a business to how to boost your profits.
Episodes run a wide gamut of lengths, typically between 5 – 50 minutes.
Target Listener:
The Matt Report is a podcast for anyone who has or is trying to build a business around WordPress. Designers. Developers. Writers. Consultants. If you want to understand the WordPress ecosystem better, you must listen to this podcast.
Most Popular Podcasts:
You're building your WordPress business all wrong
In this interview, Matt interviews Christie Chirinos from Caldera Forms. While they cover a number of topics, the underlying message is one you don't always hear in this community. In sum, there are plentiful opportunities within WordPress to build a business, but you won't really find success with it unless you have a unique product that solves a real problem.
Niching down your web design business
Sara Dunn of 11Web Agency discusses her experiences with launching and managing a remote agency from home. She delves into some of the challenges she's faced, especially as her target customer base has shrunk (which happens as you carve out a niche and start charging higher fees for web development and marketing).
WordPress Is Changing
This episode is Matt's introduction to Season 8, after a hiatus from the podcast. It's a short episode, but he addresses head-on the fact that WordPress is changing and those working within the space need to reassess how they do business within it.
10. OfficeHours.fm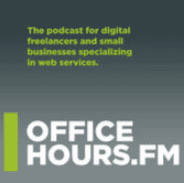 Description:
OfficeHours.fm used to be a weekly WordPress podcast that featured a variety of guests talking about topics of interest to freelancers, business owners, plugin and theme developers, as well as anyone else working in or around WordPress. However, it's been a few months now since the podcast published an episode–and it appears that it often goes off of the grid months at a time–so set your expectations accordingly. While you might not get new and highly valuable content to listen to every week, there is a huge repository of episodes to dig through.
Older episodes run about 60 minutes while those recorded after 2016 generally run 30 minutes or so.
Target Listener:
This podcast is for anyone building a business with WordPress. That may mean business owners using WordPress to power their company's website. That may mean freelancers who build those websites for them. Or it could be those who build the tools that work within or complement the WordPress CMS.
Most Popular Podcasts:
How to turn your expertise into recurring revenue
In this episode, Michael Steele talks about his agency's transition from general web design and development services to something a bit more specialized. Because many freelancers face this challenge of sustaining revenue with traditional one-off development jobs, there's a really great lesson to take away from this episode about niching and finding a source of recurring revenue.
Freelancing Like a Pro
Curtis McHale provides tips and suggestions on how to remain a freelancer, but to do so in a way that leads to predictable revenue and scalable success. While the idea of finding a specialty in WordPress is nothing new, it's his focus on the marketing of one's business that really stands out in this talk.
WordPress and E-Commerce
This episode features Beka Rice, of BekaRice.com who's done a lot in the WordPress space and also happens to be a digital nomad. As such, this interview touches on a wide range of topics that would be of interest to others trying to make a living in WordPress while doing so from around the world.
11. Post Status Draft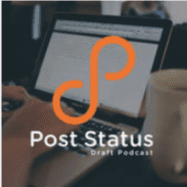 Description:
Post Status originally began as an aggregator site that shared links to interesting and informative articles about WordPress. It then became a blog that published original news content for WordPress, which eventually segued into the podcast. Once or twice a month, Post Status Draft Podcast publishes a new episode and covers WordPress news, tips, tools, and interviews.
Episodes are generally about 45 – 60 munites.
Target Listener:
Although general WordPress enthusiasts or DIY users may find something of interest here, this is really a podcast targeted at those who make a living building WordPress websites or the tools within it.
Most Popular Podcasts:
Work-life balance
Whether you work as a full-time WordPress freelancer or this is your side hustle, you know how easy it is to get burned out on too much work. And that's what this episode deals with: the often inevitable burnout and how to fight against it with healthier routines.
The art of being a self-employed web consultant
Diane Kinney is interviewed in this episode and shares her thoughts on "real world freelancing". Basically, she breaks down the flaws in how WordPress consultants approach work–their processes, their tools, the structure of their business. And sheds light on a more effective way of tackling it all.
What is a WordPress theme anyway?
We all know what a WordPress theme is. But this episode sees Joe Hoyle of Human Made digging into the state of the WordPress theme (and page builders) today. If you're interested in learning more about the coding of a theme and how it contributes to what we're able to do with it on the front end of a website, this is a great episode to tune into.
12. The WordPress Chick/Kim Doyal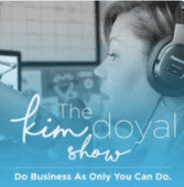 Description:
Kim Doyal, formerly known as "The WordPress Chick", hosts a semi-regular podcast around content marketing. You'll occasionally find topics directly related to using WordPress to support one's marketing efforts, but that's not the main focus here.
Episodes generally run around 50 – 60 minutes.
Target Listener:
This podcast is strictly for those who want to learn more about content marketing. This could be marketing for your WordPress business or marketing for your clients' businesses. But if you're trying to learn about using themes and plugins, or restructuring your workday to be the most productive, you won't find that kind of content here. This is about growth through marketing.
Most Popular Podcasts:
Tori Reid On Building A Brand With Content & A Facebook Group
Like many of us, Tori Reid reached a point where she became fed up with working for others, paying for more school, and having no clear direction for what she wanted to do with her life and time. In this episode, she talks about how she switched gears and created her own path, one which would give her autonomy and help her create a brand around her name.
SEO for Growth with Phil Singleton
This isn't your typical SEO podcast episode. Phil Singleton talks about building a search strategy with your website instead of just viewing a website as something to be designed. The content found there is what establishes your brand as an authority and ultimately appears in search to prospects, so this guide teaches developers how to take a more effective approach to building websites.
Build the Machine First: Strategic Business Growth for Non-Douchey People
This episode may seem like it has a 'click-baity' title, but it's an important message for anyone who's tried to take the "get rich quick" shortcut to starting an online business. Kim Doyal talks about why these should be avoided and how to build a bonafide business model that prospects will naturally flock to.
13. WP eCommerce Show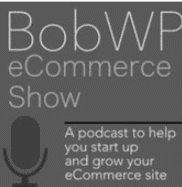 Description:
Bob Dunn has been known around these parts for quite a while. He's been working with WordPress since the late '00s and was building e-commerce and membership sites much earlier than most. This particular podcast is part of a family of podcasts known as "BobWP" and focuses specifically on e-commerce and monetization in WordPress.
Episodes run around 30 – 40 minutes in length.
Target Listener:
These episodes are very practical guides for anyone–DIY WordPress users, web design or developer freelancers, or e-commerce marketers–trying to make money with a WordPress site. Actionable insights and tips are provided not just by the host, but by the expert guest speakers that take part in each episode.
Most Popular Podcasts:
Making the Transition from Affiliate Marketing to Affiliate Manager
Affiliate marketing is a well-known monetization strategy for WordPress websites. But there are limitations and a lot of stress that can come from affiliate marketing. Dustin Howes of Performance Marketing Manager suggests ways in which affiliates can move from marketing to management and why they should do this.
eCommerce Organic Search vs. Social with Rand Fishkin
Rand Fishkin, the co-founder of Moz, and current founder of SparkToro talks to Bob in this podcast about e-commerce SEO and social media marketing; more specifically, organic search vs. social media and whether one is better than the other. He breaks down what he sees as the strengths of each strategy and then lends some insight into the future of organic search marketing through voice.
Store Builders and WooCommerce with Patrick Rauland and Brian Richards
This episode will appeal to you if you build WooCommerce stores. You'll hear from the leaders behind WooSesh–a virtual conference they discuss a bit in the episode–who shed some light on the inherent struggles e-commerce store builders and developers face.
14. WP-Tonic Show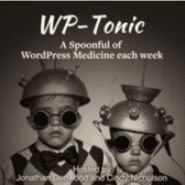 Description:
WP-Tonic hosts a podcast for WordPress developers and users working in the LMS and online course space. What's especially nice about this podcast is that multiple episodes are recorded throughout the week, each day dedicated to a specific topic or purpose.
30-minute interviews take place on Wednesdays and hour-long live roundtable discussions are on Fridays.
Target Listener:
This is for anyone involved in the development, management, or ownership of an LMS (educational) website. All types of people will get something out of this podcast!
Most Popular Podcasts:
#338 WP-Tonic Friday's Round-Table Show 19th of October, 2019
This is one of the most recent episodes recorded and it'll give you a sense for how the live roundtable sessions go. Topics under discussion revolve around the latest news in WordPress, so this one tackles things like Gutenberg, blockchain security, and Gmail.
#288 WP-Tonic Round-Table Show for Friday 27th of April, 018
This roundtable discussion takes us back to what was big in WordPress news in early 2018. However, you should still find some stories worthy of note in this one, including a review of WordPress page builders, accessibility, and tips for running a successful design business.
#244 WP Tonic Show We Interview Adam Fout We Discuss The World of Online Content Marketing Does It Really Work?
This episode is an interview with Adam Fout of Blue Steele Solutions. The focus here is on the development of a solid content marketing strategy with the use of things like customer personas, style guides, and editorial calendars.
15. WPwatercooler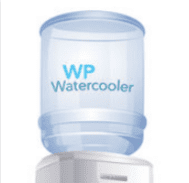 Description:
WPwatercooler has a number of shows that revolve around the subject matter of WordPress, though this one is the flagship podcast and the most popular. The live (and video-recorded) roundtable discussions see WordPress professionals and experts talking about everything related to maximizing the power of the content management system.
Each episode is recorded live on Fridays, which makes this a perfect 30 – 40 minute podcast to tune in for.
Target Listener:
This is mainly for WordPress developers and designers. You'll learn not just about building a strong business through better utilization of WordPress, but you'll also get to see more into the technical side of things which many podcasts don't typically cover.
Most Popular Podcasts:
Episode 292 Is Imminent
With this episode butting up against the looming WordPress 5.0 and Gutenberg launch, it's no surprise that this is the main point of discussion in this episode. But unlike other podcasts that cover it from a "do we/don't we like it" viewpoint, this goes a bit deeper into how development teams are preparing for it through their technologies.
Ep291 – Solving Gutenberg
We've got another episode here that revolves around Gutenberg. However, this one isn't just talking about the launch of Gutenberg, but about the botched announcement and rollout of the WordPress editor over the past year. If you or your colleagues were unhappy with the major shift WordPress dropped on everyone in 2017 and want to hear more about what the backlash has done within the community, check this out.
282 – Venting About Gutenberg
And, finally, another episode about Gutenberg! Because WordPress developers are feeling quite anxious about the tentatively scheduled shift to the new editor, it's no surprise that WPwatercooler has spent so much time talking about it and that their audience has gravitated to it as of late. However, if you're still feeling raw about it, this episode might make you feel better.
16. Your Website Engineer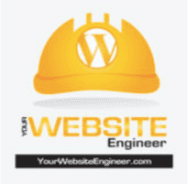 Description:
Your Website Engineer is a podcast that launched back in 2010 and consistently delivers highly focused content to listeners every week. The goal is to be the go-to resource for anyone wanting to improve their skills with WordPress–and it covers a broad expanse of it, too. For example, recent episodes covered topics related to security, translation, CSS tips, tracking changes, and caching.
Episodes are shorter; typically, no more than 15 – 20 minutes in length.
Target Listener:
Novice and DIY WordPress users might be able to gain some insight from this podcast, though it's probably going to be too technical in nature. Instead, I'd suggest that WordPress professionals listen to this podcast, especially if you're a web developer or a WordPress maintenance professional.
Most Popular Podcasts:
Best Way to Build a New Site
Web development jobs won't always require you to start with a clean slate. When your clients ask for a rebranding, a design makeover, or an update that reflects the shift from one business model to another, you have choices available for how you handle it. This episode will cover them.
WordPress from A to Z – Part 1
This is a pretty comprehensive episode that covers WordPress terminology. This would be a great episode to listen to if you're just starting out in WordPress development or if you want to provide new employees or contractors with an educational resource they can turn to with questions they have.
Essential Plugins for Every Website
This episode provides a rundown of all the essential plugins a WordPress website needs, with a number of options included for each recommendation. Plugin types suggested are security, backup, caching, forms, SEO, and more.
17. The Get Options Podcast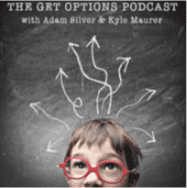 Description:
The Get Options podcast comes with two hosts. One is Adam Silver–who you'll learn more about in another podcast on this list: KitchenSinkWP. The other is Kyle Maurer who runs a marketing agency. The first part of each episode has both men talking about what's going on in their lives as well as recapping the latest news in WordPress. They then field questions from listeners, provide answers, and discuss their own differing insights on the matter at hand. Kyle has also been featured on the WPMRR WordPress podcast.
Earlier episodes of the podcast range from 20 – 60 minutes.
Target Listener:
Because the bulk of the discussion comes from listeners, content from episode to episode may be unpredictable. Some questions revolve around technical subjects like building themes or coding plugins. Other questions deal in WordPress business best practices. As such, this podcast would really only be a good fit if you're a web developer or designer who works with WordPress.
Most Popular Podcasts:
Podcast E050: Age is just a number!
This is one of their longer episodes, but it's in honor of it being their 50th episode. In this one, the guys talk about making moves–to WordCamp and to new homes. They answer a question about time-tracking, rant a bit about how volunteers are treated at WordCamps and cover a number of other topics that would be of interest to WordPress developers.
Podcast E063: Custom all the way
If you're a fan of Matchbox 20, you might get a kick out of where this episode quickly devolves into as Kyle sings about his struggles to the tune of "I'm Not Crazy". Fast forward a bit further into the episode and the guys discuss WordCamps, Gutenberg, and custom tables vs. custom post types.
Podcast E000: Ready, set…GO!
This is the very first episode of the podcast. The guys introduce themselves and explain why they're doing The Get Options Podcast. Basically, they have both worked in WordPress for a long time and have a lot of offline conversations that they thought would be interesting to bring to the public forum–especially since so many WordPress pros have the same questions. If you want to get a quick sense for what this podcast is all about and the style of it, check this out.
18. Invisible Office Hours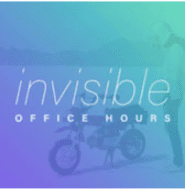 Description:
Invisible Office Hours has made a good splash with listeners. That said, it isn't a strictly WordPress podcast as its main focus is on talking to entrepreneurs and self-employed creatives who aren't afraid to listen to or talk about more in-your-face topics.
Unlike traditional podcasts, this one is published Netflix style. Listeners get access to a full season (or batch) of episodes published all at once, which is pretty sweet.
Each episode is about 50 – 60 minutes in length.
Target Listener:
Anyone interested in hearing the hosts challenge the norm and discuss topics you won't likely hear covered on other podcasts. While developers and designers will get something out of this, it may be a better pick for entrepreneurs and solopreneurs who want tips that focus more on running their business.
Most Popular Podcasts:
Positivity
This is the first episode of Invisible Office Hours. It gives an introduction to this unconventional podcast (i.e. talking to people who aren't confined to normal office hours). "Positivity" is the first topic discussed by the hosts. While they start by talking about bad reviews they've received from books they've published, they eventually delve into other ways in which negativity affects them and how they actively work towards more positive habits.
Branding
As WordPress professionals, you're focused on creating positive, professional, and relatable brands for your clients. But what about for your own business? This podcast will clue you into new ways in which you should think about branding and help you put aside any questions or doubts you have about creating a brand identity that's uniquely your own and pushes a few buttons.
Writing
Although you might see the title/topic of this episode and think it would be a guide to writing for the web, it's actually not. Both of these hosts are writers of non-fiction books and so the tips provided in this episode will focus solely on writing non-fiction. If you have a story to tell, if you're thinking about creating an ebook lead magnet for your website, or if you've always wanted to get into non-fiction writing, listen to this episode.
19. WordPress Weekly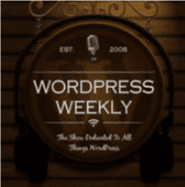 Description:
WordPress Weekly is a podcast produced by WP Tavern. It's one of the newest podcasts on this list, but it's coming from WordPress pros that really know their stuff. As such, you can expect a whole host of WordPress-related topics to be covered in these episodes, especially ones that directly relate to the latest and greatest changes coming from Automattic and about to hit the WordPress core.
Episodes air every Wednesday and tend to run between 60 – 90 minutes.
Target Listener:
WordPress developers. WordPress designers. WordPress consultants. Basically, anyone who works with WordPress professionally and wants a dedicated place to go for all the latest happening within the platform.
Most Popular Podcasts:
WPWeekly Episode 334 – Accessibility, Gutenberg, and Twenty Nineteen
With big changes on the horizon for the WordPress core–including the release of Gutenberg, a new WordPress theme, and a WooCommerce update–this episode attempts to cover it all. But rather than spout the facts, the hosts talk about how Gutenberg continues to raise serious concerns with the WordPress community and how tempers are flaring all over the place, in general.
WPWeekly Episode 333 – Interview With Mike 'Shredder' Schroder
This episode features a guest appearance by Mike Schroder, the leader and co-leader of a number of WordPress version releases. The hosts ask him about his background, what his thoughts are on the current state of WordPress, and where he sees it going in the future.
WPWeekly Episode 329 – Gutenberg, Forks, and WordPress Development Cycles
The hosts talk about the hot topic of 2018: Gutenberg. Specifically, they talk about how many WordPress users continue to use the classic editor from WordPress, some of whom have gone so far as to install a plugin to keep it in place, despite the inevitable addition of Gutenberg to core.
20. Hello, WP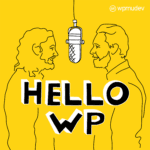 Description:
A podcast from WPMU DEV, hosted by Josh and Micah Dailey. The format of the podcast is definitely one that's unique to them.
While episodes are peppered with basic concepts about WordPress — like plugins, SEO, and security — they're not afraid to dive into subject matters more tailored for WordPress professionals, like caching and the WordPress community. What's more, they conducted over 30 interviews for the 6-episode first season, each of which gives each show a greater feeling of personalization and depth.
Runtime varies — generally between 25 – 45 minutes — though the final one (which brought Matt Mullenweg in) lasted almost an hour.
Target Listener:
While the podcast is described as one for users of all levels (especially those new to WordPress who want a deeper dive), this is truly a podcast for WordPress developers. Micah represents the segment of users who don't know a whole lot about the CMS — which is why he's the one reaching out and interviewing others to learn more. But Josh and the interviewees definitely take this into territory that's meant for those working with WordPress for a living.
Most Popular Podcasts:
Hello, Cache!
This was the original concept that inspired the whole podcast and eventually became the first episode of the season. The hosts interview Anton Vanyukov, a developer at WPMU DEV, and
Konstantinos Xenos, who handles tech support. They talk about the various types of caching, what a complicated matter it is, and how to get the best performance out of a WordPress website (outside of just caching).
Hello, Plugins!
This episode starts out, interestingly enough, with a business owner talking about bad reviews their dog grooming business received online. It then follows Micah as he talks to two people who have left reviews about WPMU DEV — one who left a 5-star review and one who left a 1-star. If you've built a plugin, theme, or WordPress website for someone and it's left a bad taste in their mouth, you should listen to this to see how WPMU DEV handled the backlash.
Hello, WordPress!
This is the last episode of the first season. Micah heads out to Nashville in December 2018 to attend WordCamp US. This is a great episode to listen to if you want to hear more from those who work within the WordPress community as well as the man who started it all: Matt Mullenweg.
21. Hallway Chats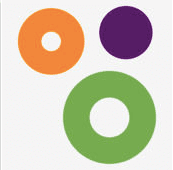 Description:
Tara Claeys and Liam Dempsey are the hosts of the Hallway Chats podcasts. Each have a unique specialty in the WordPress space, run their own agencies, and manage local WordPress Meetups.
It's no surprise that these two WordPress entrepreneurs would set out to create a podcast that gives voice to the individuals that you might not otherwise hear about. Writers, designers, marketing professionals, and project managers — if they use WordPress in their daily lives, the hosts want to speak to them.
Each episode generally runs 30 minutes.
Target Listener:
With many WordPress podcasts, the featured guest is usually someone you already know of and who's in heavy rotation on the WordPress speaking circuit. There's absolutely nothing wrong with listening to these titans of WordPress — their advice and stories are of great value. But Hallway Chats aims to put a spotlight on those who work with WordPress day in and day out; the people who do the heavy lifting.
If you're thinking about freelancing, or your job currently has you putting WordPress to good use, tune into this podcast to gain some insights from other doers in this space.
Most Popular Podcasts:
Episode 92: Jonathan Gilbert
Jonathan Gilbert is the Director of eCommerce and Partner Development for Qualpay, an integrated payment solution for WordPress. What's most interesting about this story is that, although his background is in business, his job still requires him to understand much of the technology behind the plugin he promotes. This podcast touches a little bit on everything — where he's from, what he does, what his thoughts are on WordPress, and more.
Episode 1: Jessica Reilley
The very first episode of the Hallway Chats episode features Jessica Reilley, a frontend WordPress developer. She talks about her discovery of WordPress over ten years ago, making a living with it, and how marriage and children factor into the equation when you're trying to do this full-time.
Episode 46: Ebonie Butler
Ebonie Butler has been immersed in technology her whole life, but it was only at the age of 30 that she decided to make the leap into formal training to become a WordPress developer. In this episode, she recounts the pain of working at jobs that were a poor fit and why it was she ultimately decided to pursue this career path.
22. Women in WP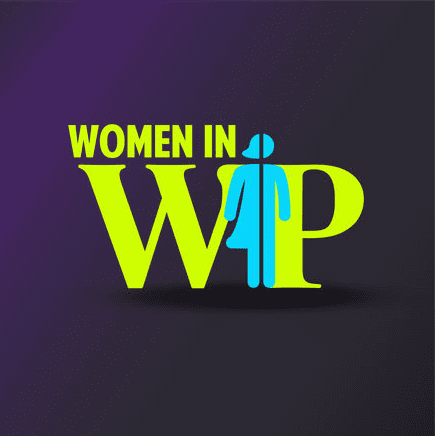 Description:
There are amazing women making contributions to the WordPress community. Women in WP is a podcast featuring the women who blog with, design, develop, and market plugins, themes, and other tools in the WordPress community.
The bi-monthly Women in WP podcast is hosted by Amy Masson (owner of Sumy Designs, a web design company she founded in 2006 with her sister), Tracy Apps (a designer who specializes in working with WordPress), and Angela Bowman (a WordPress user active in organizing and participating in teaching events). Prior discussions have included design thinking, fundraising, career-related moves, and more.
Each episode is about 40-50 minutes long, and the topics covered are as varied as the wonderful women featured.
Target Listener:
Anyone who wants to hear additional perspectives from those in the WordPress world will find the Women in WP content interesting.
Most Popular Episodes:
Episode 009: Website Care Plans with Lisa Stambaugh
This episode features Lisa Stambaugh, who has over twenty-years of experience as an engineer. Stambaugh talks about her time in industry (often as one of the few women), transition from engineering to web development, writing about web design, and more.
Episode 012: Teaching WordPress with Sue Jenkins
This episode features an interview with Sue Jenkins, a print and UI/UX designer, photography, and illustrator. She is also the creative directory at full-service design studio Lucky Chair. The topic of this episode is how Jenkins teaches design principles to university-level students, as well as how to build WordPress sites.
Episode 011: Customer Success with Michelle Ames
Episode 011 features an interview with Michelle Ames, who is currently the head of customer success for GiveWP, a plugin that makes it easy for users to fundraise using their WordPress site. In this interview, Ames discusses her role in helping GiveWP customers succeed in their fundraising endeavors, as well as her work in helping with WordCamps and WordPress-related meetups.
23. Think Like a Hacker with WordFence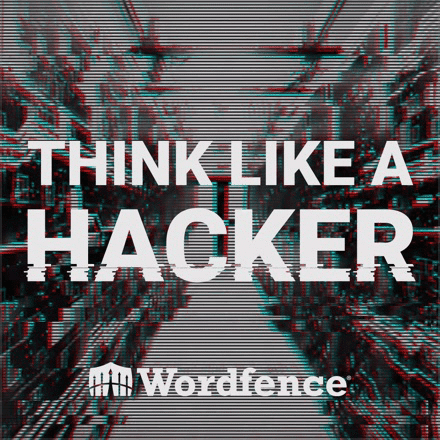 In 2011, Mark Maunder's WordPress site was hacked. In the process of fixing the damage and securing his site against future damage, he realized how difficult it was to do these things. These troubles were the impetus behind Maunder's co-founding of Wordfence, whose plugin protects over 3 million WordPress sites today.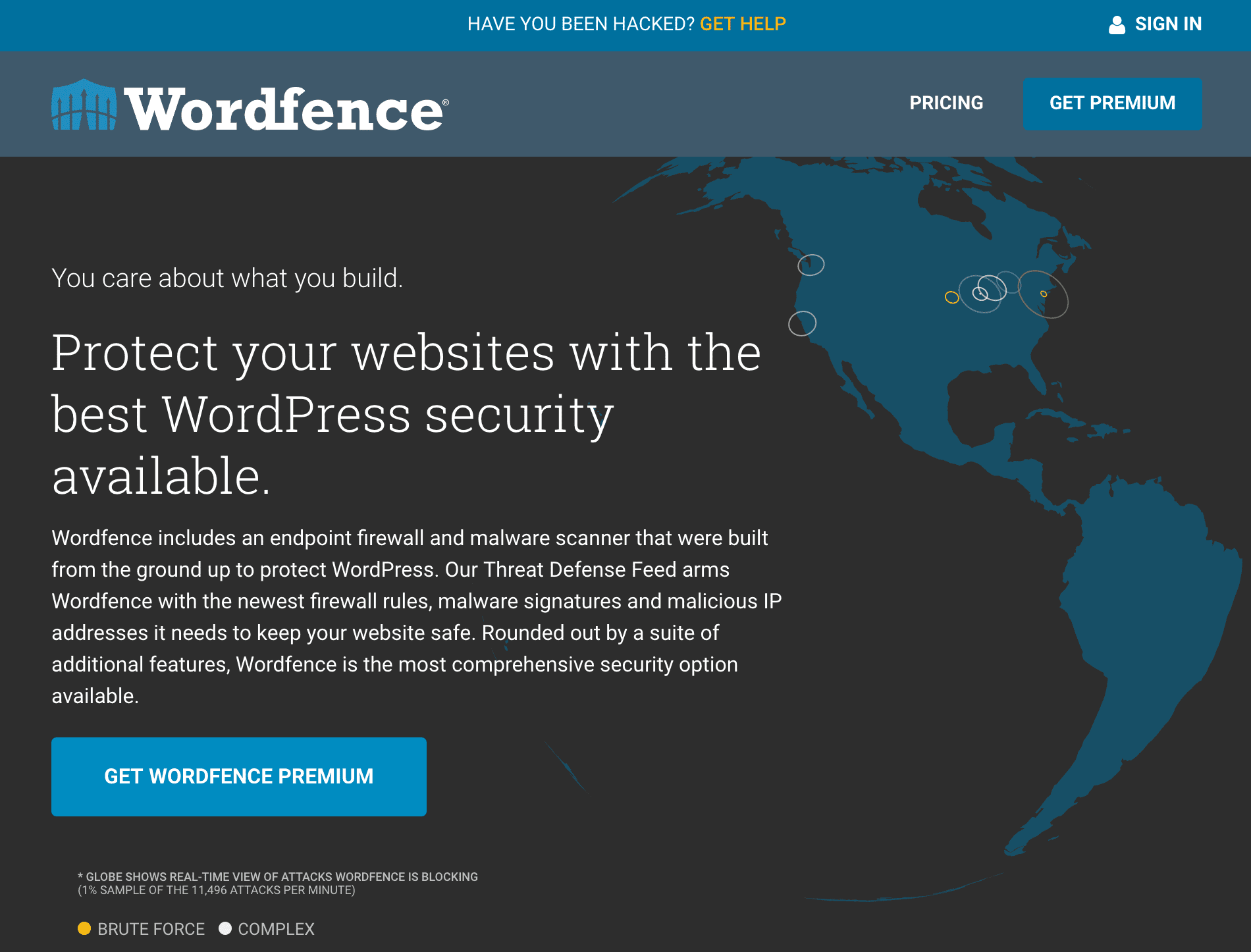 Description:
In Think Like a Hacker, Mark (alongside co-host Kathy Zant) discusses topics at the intersection of WordPress, security, and innovation. Every other episode will feature interviews with practitioners in information security and WordPress, while the remaining episodes feature news-related topics.
You can expect twice-weekly episodes. The first episode of the week comes out on Tuesday or Wednesday, while the second ships on Friday.
Some episodes are shorter being around 12-minutes, while others are lengthy lasting an hour or longer.
Target Listener:
Anyone who is interested in protecting their WordPress site or learning more about changes in the WordPress-related security arena will find Think Like a Hacker interesting. Due to the more technical nature of the topics, users with some background in security will find this knowledge helpful (though users who are relatively green in the field of security will still find the podcast informative).
Most Popular Episodes:
Episode 35: Security Researcher Jem Turner Talks About Pipdig Scandal
Episode 35 of Think Like a Hacker with Wordfence features an interview with security researcher, Jem Turner. Turner, in conjunction with Wordfence employee Mikey Veenstra, found numerous instances of suspicious and/or malicious code in Pipdig's P3 plugin. In this episode, Turner talks about her work process, especially as it applies to finding issues with code, her research, and the response from Pipdig and their users after the plugin's problems were made public.
Episode 34: Capital One Data Breach Impacts over 100M Customers and Other News
Episode 34 is a news-based episode. Recently, Capital One suffered a data breach affecting over 100 million customers. This episode focuses on what we can (and should) learn from this incident, as well as covering news from the Equifax settlement, the spearphishing campaign on ProtonMail users, and more.
Episode 33: Joomla Security Lead David Jardin Discusses Securing Over 2.5 Million Joomla Sites
Episode 33 features an interview with Joomla security lead David Jardin, who speaks about Joomla's security reports workflow, proofs of concept for security teams, and improvements in Joomla 4's cryptographic code signing.
24. Distributed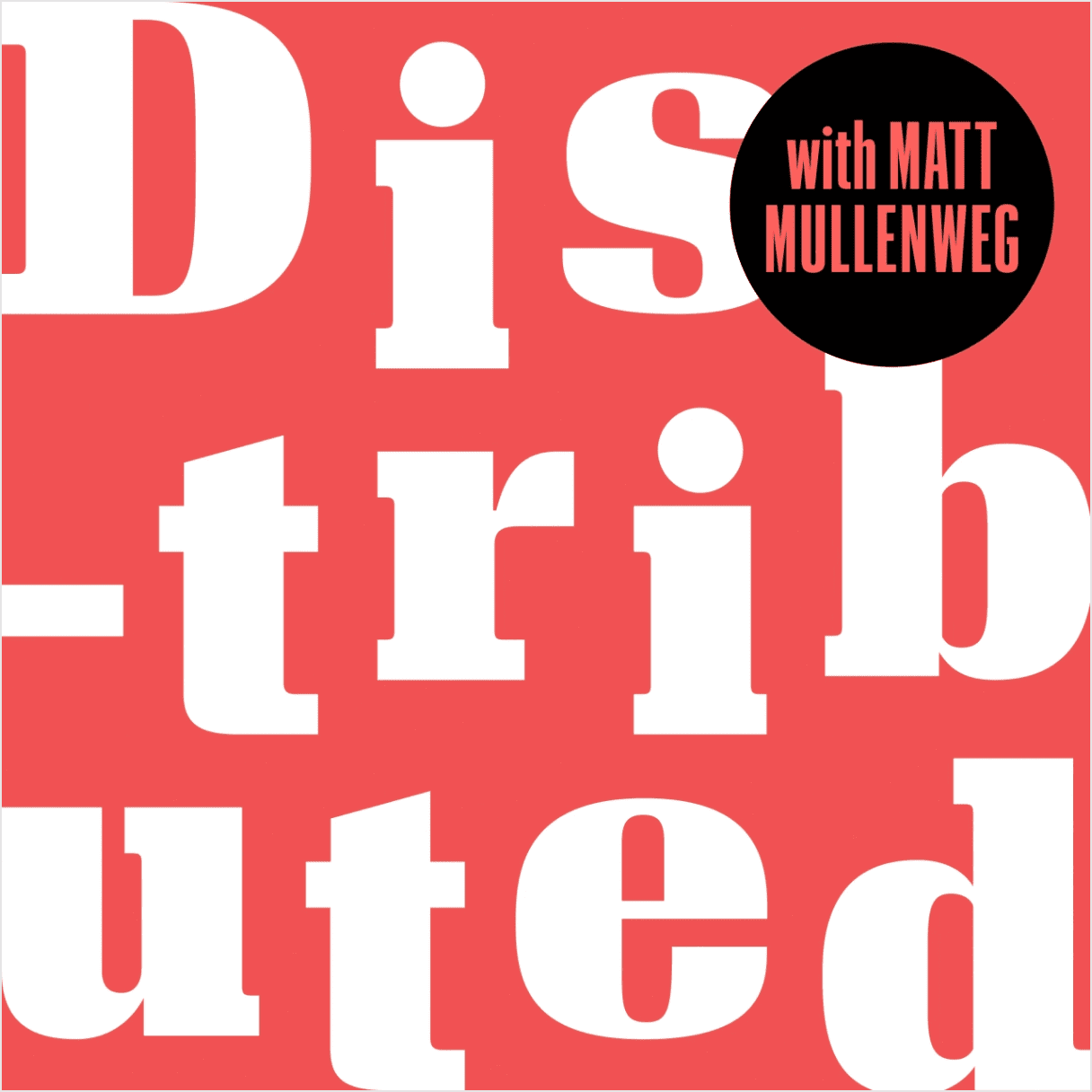 Description:
Matt Mullenweg is the founder and CEO of Automattic, the parent company behind WordPress. His podcast, Distributed, doesn't actually focus on WordPress. Rather, it's an attempt to understand the future of work. Automattic is a 900+ employee remote company, and as one of the largest remote-only companies, they are at the forefront of understanding the upsides and downsides of having a team that is spread out around the world.
This podcast covers things like the changing of the American dream, virtual offices, distributed work, management, and creative collaboration.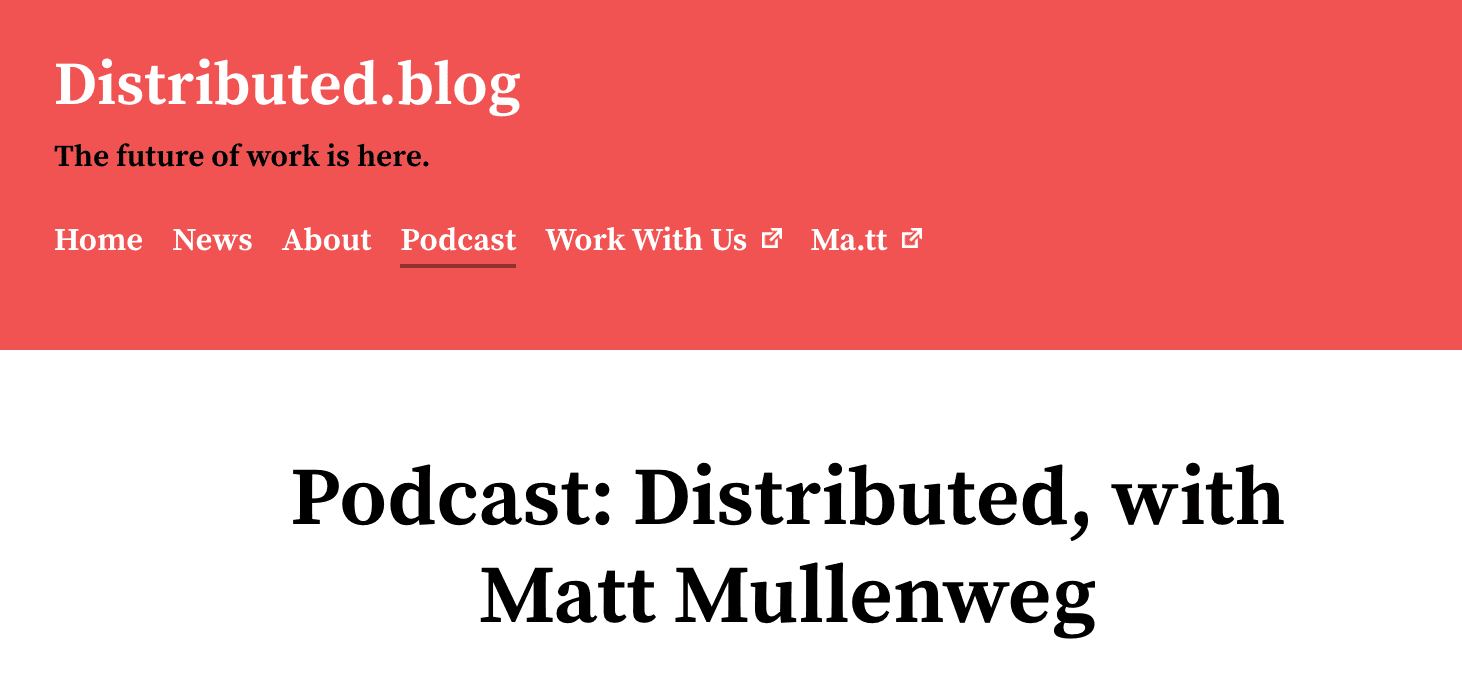 Podcast episodes are about 30-40 minutes long.
Target Listener:
Anyone who is interested in alternative working arrangements (more specifically, anything arrangement that doesn't require 40-hour work weeks in an office for the company's employees), will find this podcast useful. There are a lot of upsides with remote work, as well as downsides, and this podcast will feature perspectives from those who have navigated the challenges associated with remote work.
Most Popular Episodes:
Episode 6: Design leader John Maeda on creative collaboration in a distributed context
In this episode, John Maeda and Matt Mullenweg discuss how leaders of remote and distributed teams can help foster creativity in their teams, even when the team members are scattered around the world and are not working together in person.
Episode 1: Upwork's Stephane Kasriel on Fixing the American Dream
This episode features an interview with Upwork CEO, Stephane Kasriel. Upwork is a platform for matching freelancers with those who are seeking freelancers, and the company currently employs about 1500 people (with about 400 who are full-time in one of three offices: Chicago, Mountain View, and San Francisco). Kasriel and Mullenweg discuss the growth of Upwork, their use of traditional offices, and the freelance landscape.
Episode 4: Mark Armstrong interviews Automattic founder Matt Mullenweg
In this episode, Mark Armstrong interviews Matt Mullenweg, founder of Automattic. In addition to covering a brief history of the company, Armstrong asks Mullenweg questions on how he became interested in distributed work, Matt's background, and more.
25. The PressNomics PodCast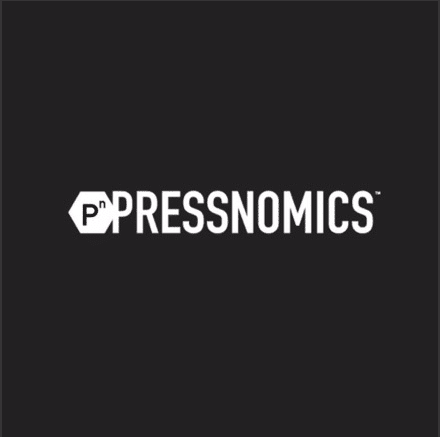 Description
PressNomics is a conference dedicated to the intersection of WordPress and those who power its economy; guests include business executives, domain experts, and more. These are the people who create the products and services that drive the WordPress economy, and the podcast provides additional opportunities to shine a spotlight on these individuals.
Episodes are about an hour in length.

Target Listener
If you are in the business of providing apps, tools, or services to users who power their sites with WordPress, you will find the insights shared by PressNomics guests interesting. WordPress users who handle only their sites (or a small number of sites) may not find this podcast to be as helpful.
Most Popular Podcasts
Episode 1: Jake Goldman and Zach Brown of 10up. How to manage remote employees and serve major brands like ESPN, Microsoft, TechCrunch & Google
In episode 1 of PressNomics, Jake Goldman and Zach Brown of 10up, a company providing consulting and engineering services to content creators, talk about things like their company's origin story, how to attract top-tier clients, the role of artificial intelligence in the WordPress space, and more.
Episode 4: Hiten Shah. Building FYI, Crazy Egg, Kissmetrics and advising 120+ startups
Episode 4 features an interview with Hiten Shah, who is active in the startup community, both in terms of starting and running successful operations and advising startup executives. Topics of conversion include advice he gives startups, lessons he's learned, his approach to analytics, and more.
Episode 2: Brian Krogsgard. Building the leading WordPress news & community site while raising 2 kids
In episode 2 of PressNomics, host Joshua Strebel interviews Brian Krogsgard, the founder of Post Status (which provides industry analysis and community-related tools for WordPress users). The conversation covers topics like the state of the WordPress space (including future trends) and how people can capitalize on opportunities in the WordPress realm.
BONUS: WordPress Themes for Podcasting
While this is not an actual podcast, SecondLineThemes are creating unique WordPress themes for podcasters, so these themes could actually power many podcasts about WordPress as well. Podcast themes for WordPress are important since it might get a little tricky to create a website for a podcast, assuming you need something beyond the simple default audio player inside blog posts.
These themes are perfect for anyone running a WordPress-based website for their podcast. WordPress experienced developers and also beginners would love those themes and some of their cool features for podcasting.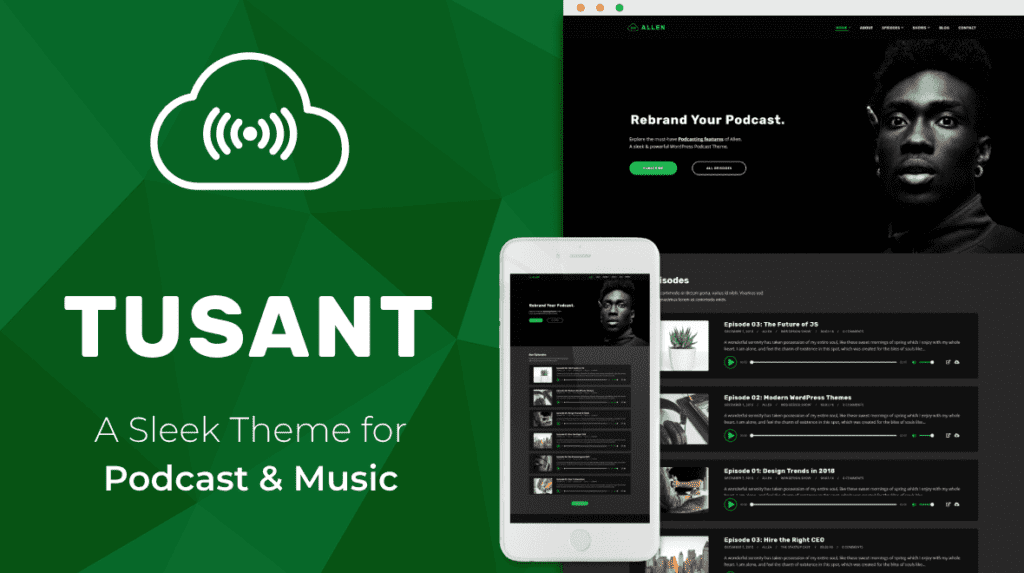 Wrapping Up 🌯
As you search for ways to stay on top of what's happening with WordPress, and seek out tips for honing your skills both in business and web development, find that podcast or two that fits the bill. Most of these are very quick and easy to digest and, what's more, you can listen to the best WordPress podcasts whenever and wherever you choose.
We hope you enjoyed reading this list of the best WordPress podcasts here and, as these podcasts grow, this article will too.  Stop back by later and catch some of the new ones.
And if you're looking for a podcast to help you grow your recurring revenue, the WPMRR WordPress podcast has your back!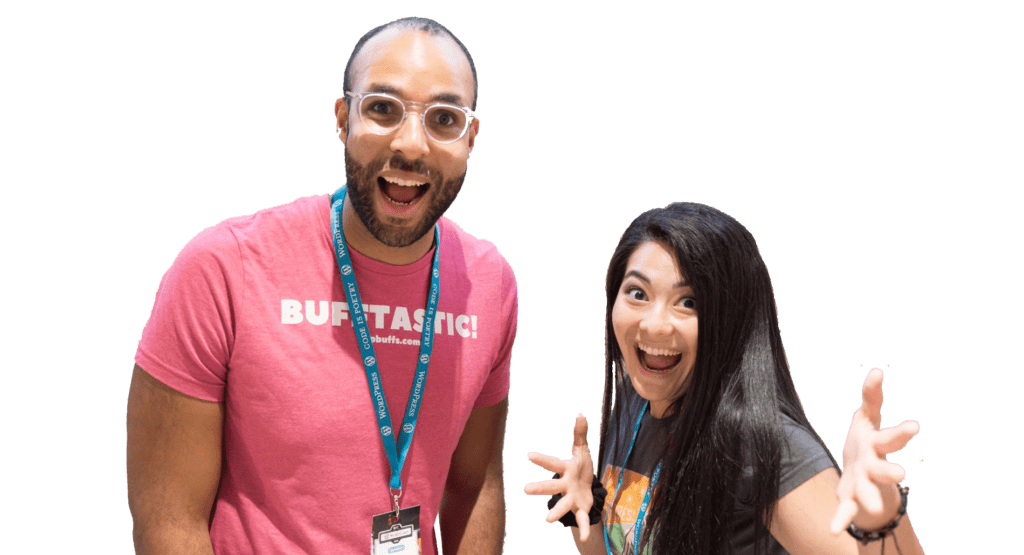 Want to give your feedback or join the conversation? Add your comments 🐦 on Twitter.