Image sliders have a lot to offer for your WordPress website. From space-saving portfolio displays to sale-driving product previews, these handy tools can help you land more clients and customers. Unfortunately, with so many slider plugins available, choosing one can quickly become overwhelming.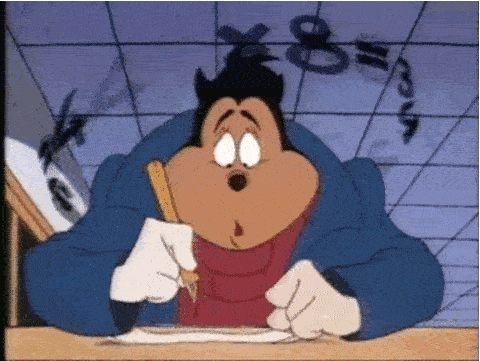 The good news is that the wide variety of choices means you're almost guaranteed to find a plugin that meets your specific needs, including full-width responsive sliders and jQuery slider plugins. Once you know what to look for, choosing the perfect tool and using it to create top-notch image displays is simple.
In this post, we'll discuss the benefits of using sliders to display images on your website. Then we'll share 15 slider plugins you can use to do so – 12 free and premium WordPress slider plugins, as well as three jQuery-enabled options for advanced customization. Let's get to it!
In This Article 🔭
Why You May Need an Image Slider Plugin for Your WordPress Site 🤷‍♂️
Image sliders can prove useful in a variety of situations. They're a smart way to feature a large number of visual elements, without taking up too much space on your pages. This reduces the amount of scrolling required of your site's visitors.
If you're building an online portfolio, you may find a full-width responsive image slider particularly helpful. You can create individual displays for different projects, or showcase all of your work in one place: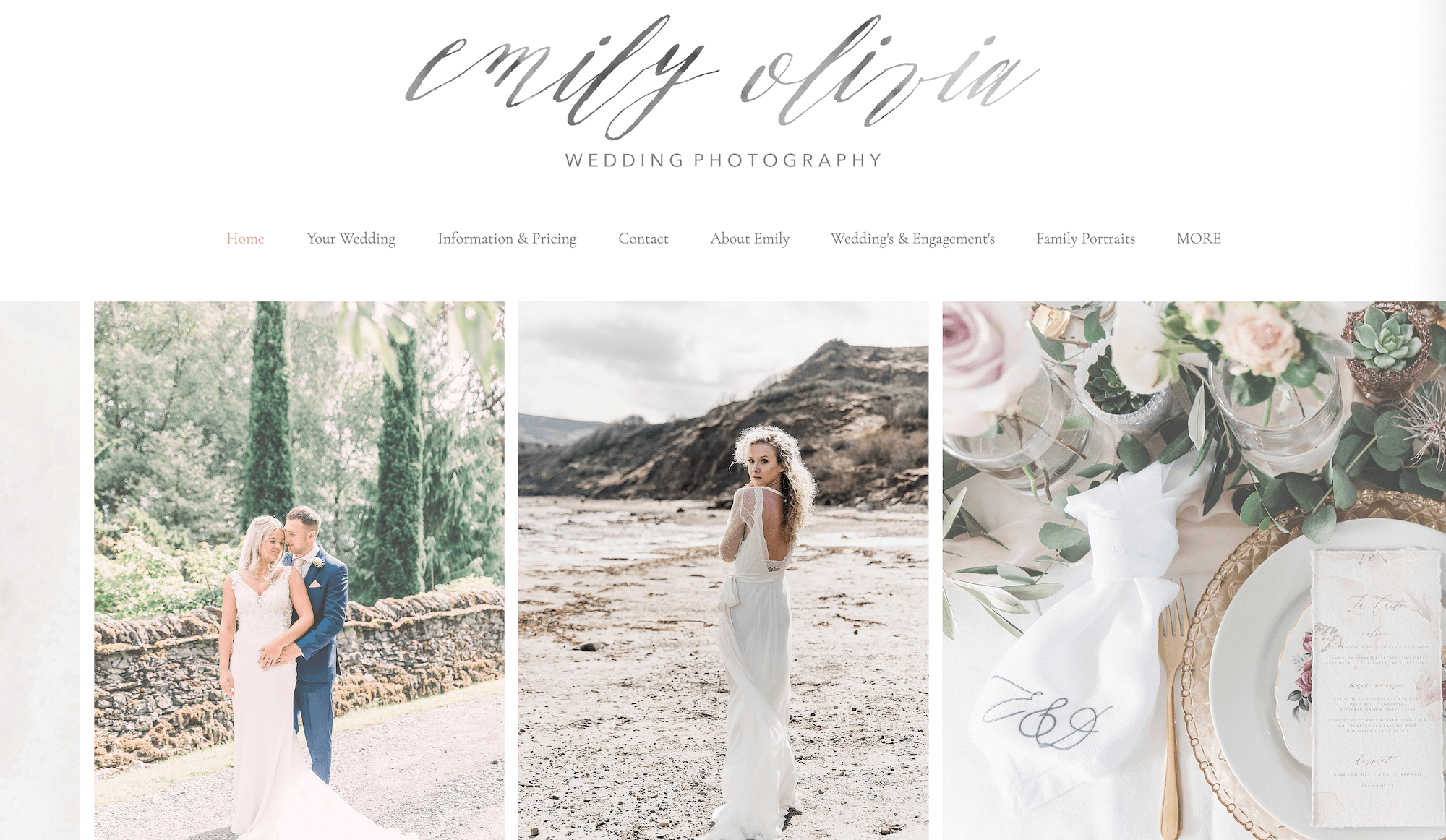 Business sites can use sliders in similar ways to showcase services, past successes, team member profiles, or even reviews: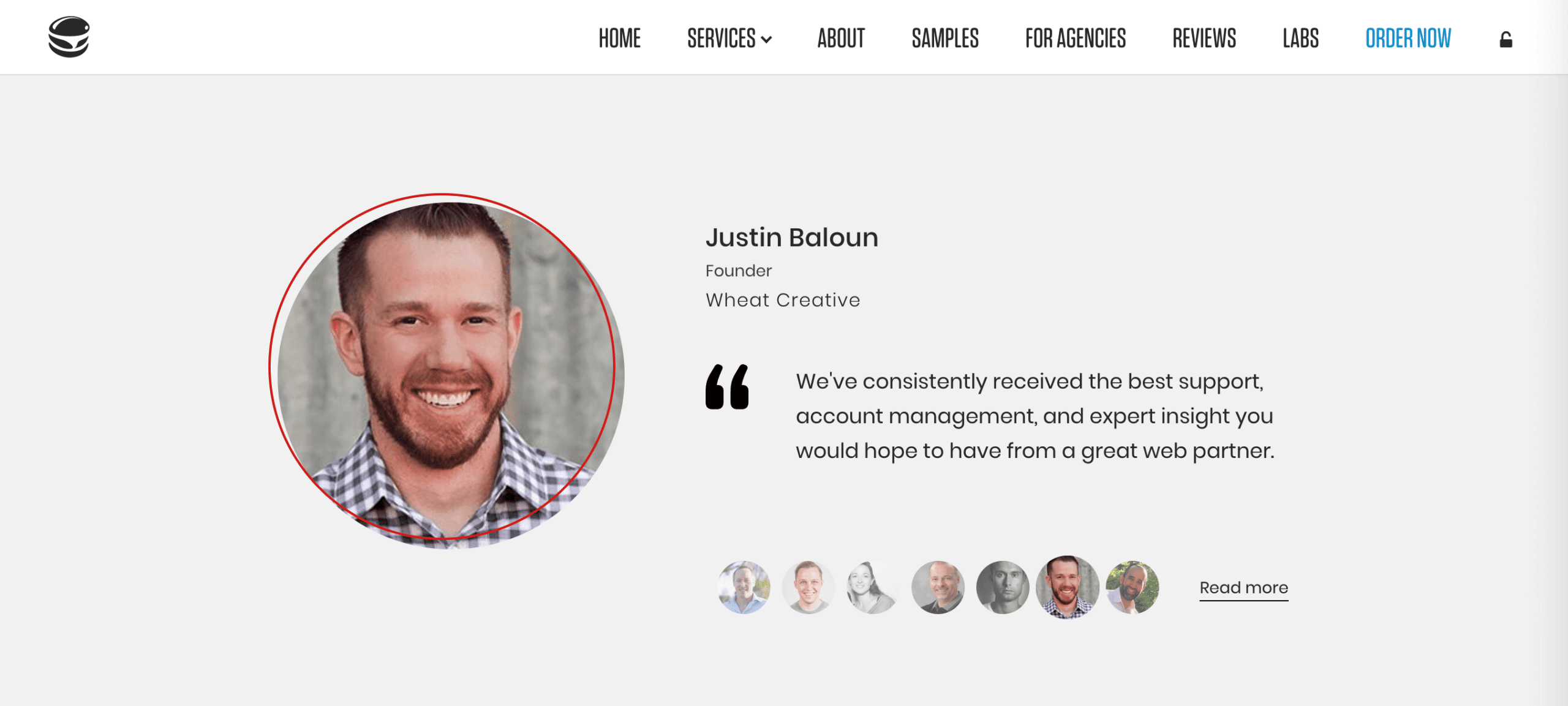 Sliders are also popular on e-commerce sites. They're a simple way to improve the browsing experience for your customers: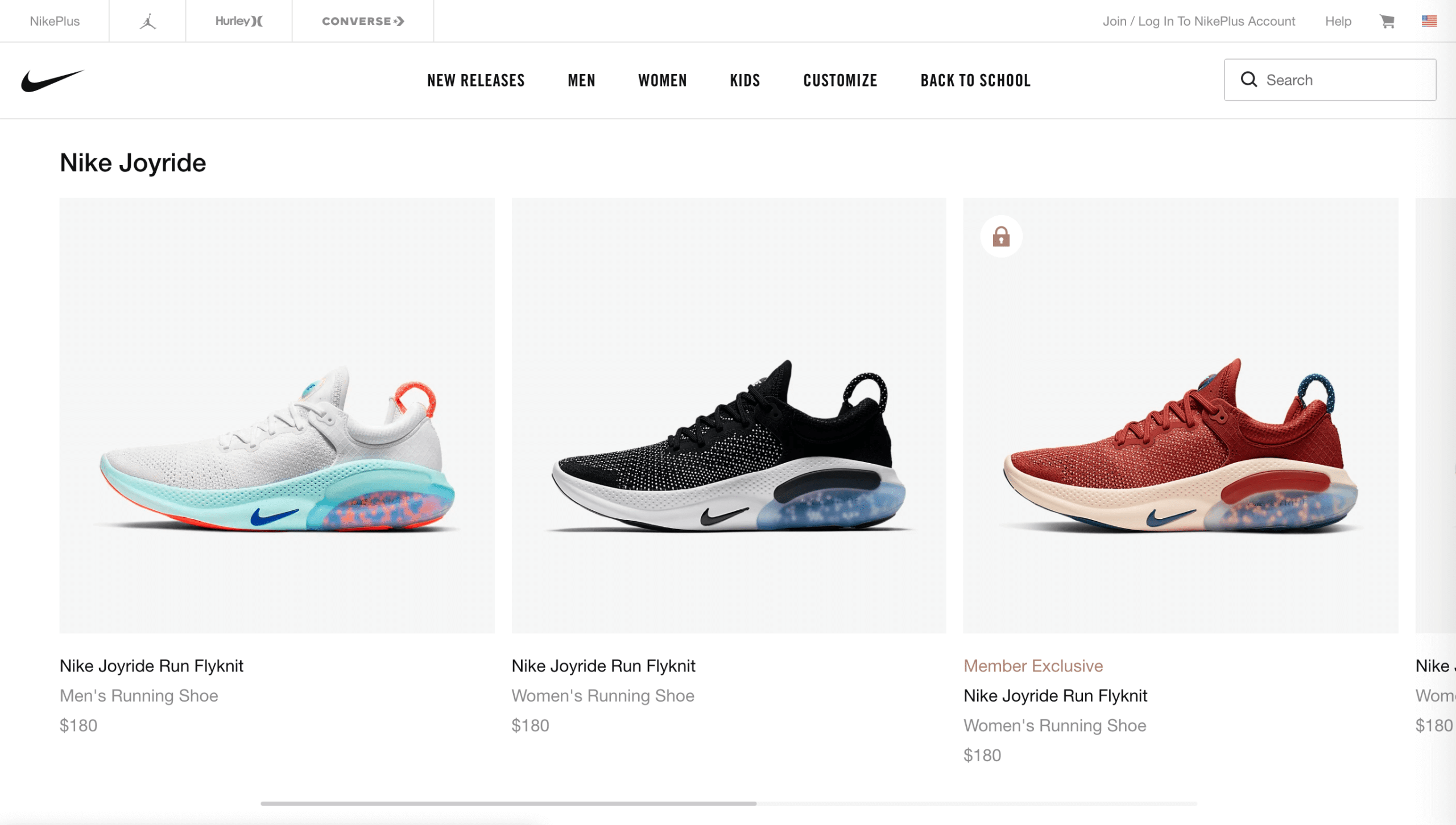 Via a slider, shoppers can easily view your merchandise without having to navigate to multiple pages. You can also use sliders on individual product pages to show items from various angles, and to share close-ups of key details such as stitching or materials.
👨‍🎨 If you get creative, there are dozens of ways you can put image sliders to work on your #WordPress site. Check out these plugins! #WPBuffs
Click To Tweet
As you can see, just about any type of content can benefit from the use of sliders in some way. Plus, with the help of the perfect tool – be it a WordPress slider plugin or a jQuery slider plugin – you can create high-quality displays that add visual interest and practical features to your content.
What to Look for When Choosing the Right Slider Plugin 👀
WordPress slider plugins are a dime a dozen, since this feature has become quite popular. With so many options to choose from, approaching this particular plugin category can feel intimidating.
Fortunately, all of the slider plugins we'll introduce in this post are well-reviewed and up-to-date, so you can't really go wrong with any of them. With that said, there are a few things to look out for that can help you choose the best tool for your needs.
The first is responsiveness. Not all sliders work on mobile devices, but this feature will improve your users' on-the-go browsing experience. All of the plugins listed below will adjust to fit smaller screens, but some include additional features that make them ideal for touchscreens.
You'll also want to consider "extra" features such as transitions and other effects. If you only need a slider for a simple image display, these may not be necessary for your site. However, if you're interested in creating "hero" content or complex ads, animations and infinite looping may be appealing options.
Finally, you'll need to think about price. Slider plugins range from free to almost $70 per year. It's important to determine how much you're willing to pay to display your images and to access advanced features, so you don't overstretch your budget.
15 Top Slider Plugins for WordPress Users 🏆
12 Full-Width Responsive WordPress Slider Plugins 📱
Image sliders are a popular feature on many sites, so developers have built a wide selection of plugins to make creating them easier. Below, we've rounded up some of the best free and premium full-width responsive slider plugins for creating displays that look top-notch on any device.
1. Slider Revolution

When it comes to a comprehensive slider-building experience, it's hard to beat Slider Revolution. This plugin includes everything you need to create professional-level sliders for displaying images or custom slides: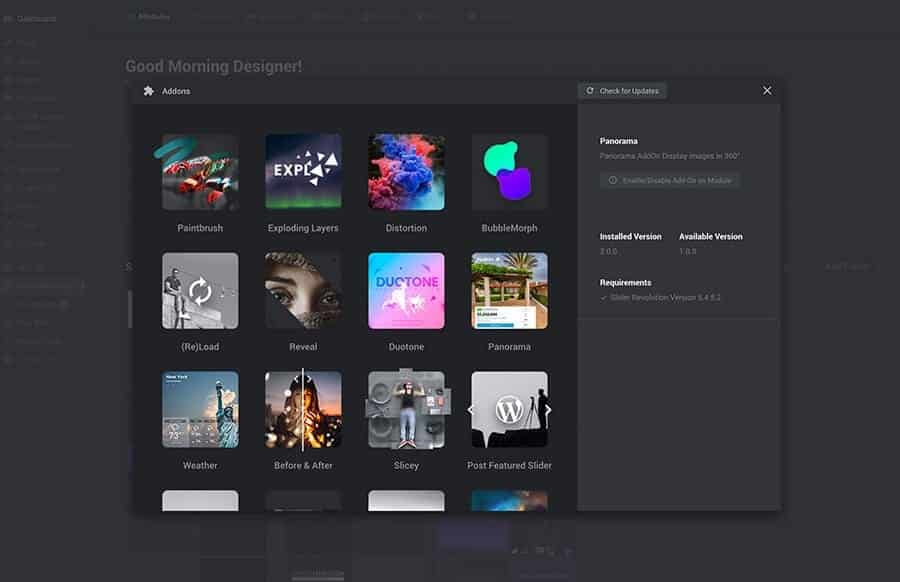 Slider Revolution goes far beyond just about anything else you'll find in the WordPress Plugin Directory. This tool is basically a full-blown design and animation studio. You can create colorful ads, display 'before' and 'after' shots, and reveal images with smooth and sleek transitions.
Key Features:
Provides over 200 slider templates
Includes more than 20 special effects add-ons
Offers advanced layering options for animations and pre-built layer groups
Has a 'no WordPress', jQuery-only version
As you might imagine, these generous features come at a price. Slider Revolution is a premium-only plugin that comes in at $26 for a regular, single site license.
The company behind Slider Revolution is ThemePunch. This Germany-based team is made up of designers and tech experts who ensure their products are as functional as they are beautiful.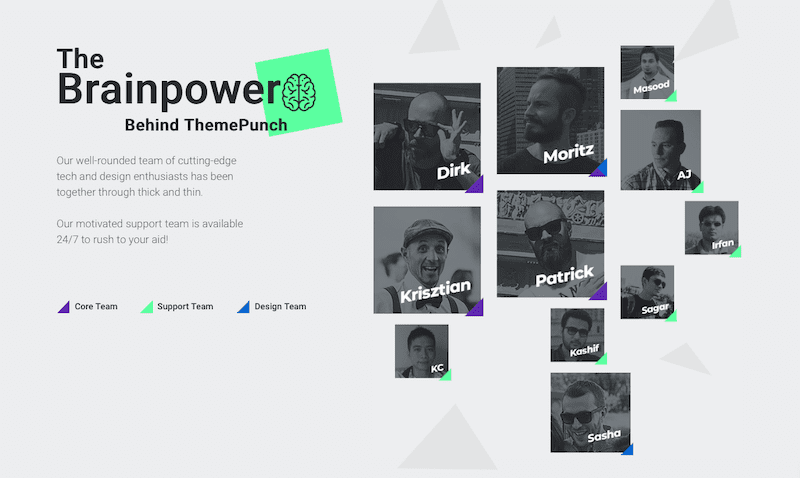 2. WP Slick Slider and Image Carousel

WP Slick Slider and Image Carousel is a solid choice for creating full-width responsive sliders, especially since it's swipe-enabled for touchscreens. With desktop dragging and infinite loop options as well, this plugin provides a range of slider navigation options to suit your needs: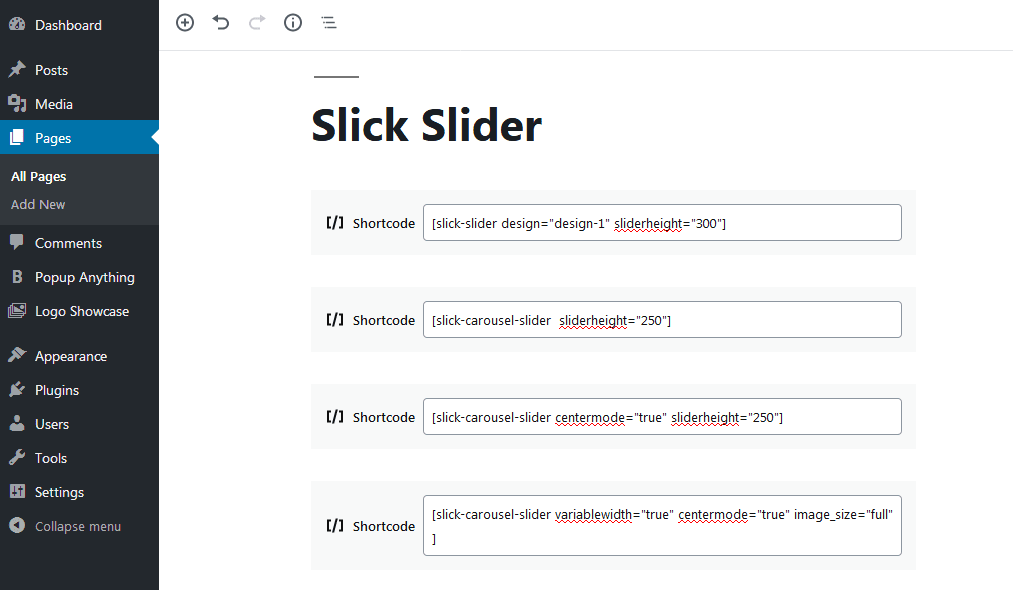 Navigation is crucial for any quality image slider. You want your users to be able to tell that there are multiple images in your display, and give them control over what they're able to see. Putting your images on an infinite loop ensures that visitors won't miss any of them, while arrow or swipe navigation will enable them to backtrack.
Key Features:
Is compatible with the Shortcode block for easy slider publication in the Block Editor
Creates sliders using a custom post type and taxonomy
Offers multiple navigation options including swipe, drag, arrows, autoplay, and more
Enables you to easily add sliders to page headers
If all you need is an image slider, you can download this plugin for free. However, a premium version is also available as part of a bundle with 36 other plugins. Licenses start $69 per year.
WP Slick Slider and Image Carousel is developed and maintained by WP OnlineSupport. This company is responsible for numerous WordPress plugins, and as their names suggests, they offer commited support for all of their products, both premium and free.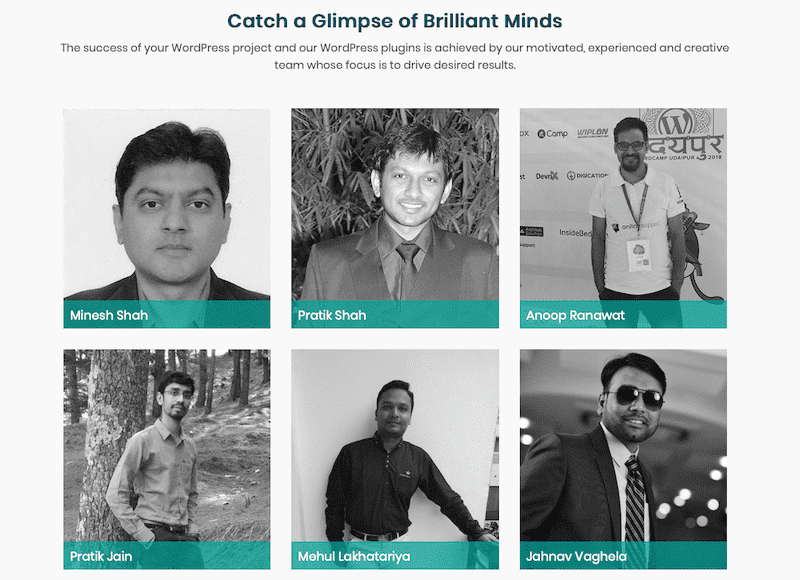 3. MetaSlider

By far the most popular slider plugin in the WordPress Directory, MetaSlider Pro* has proven itself to be an effective solution. Its easy-to-use interface, Search Engine Optimization (SEO) features, and fast performance make for a high-quality visual experience: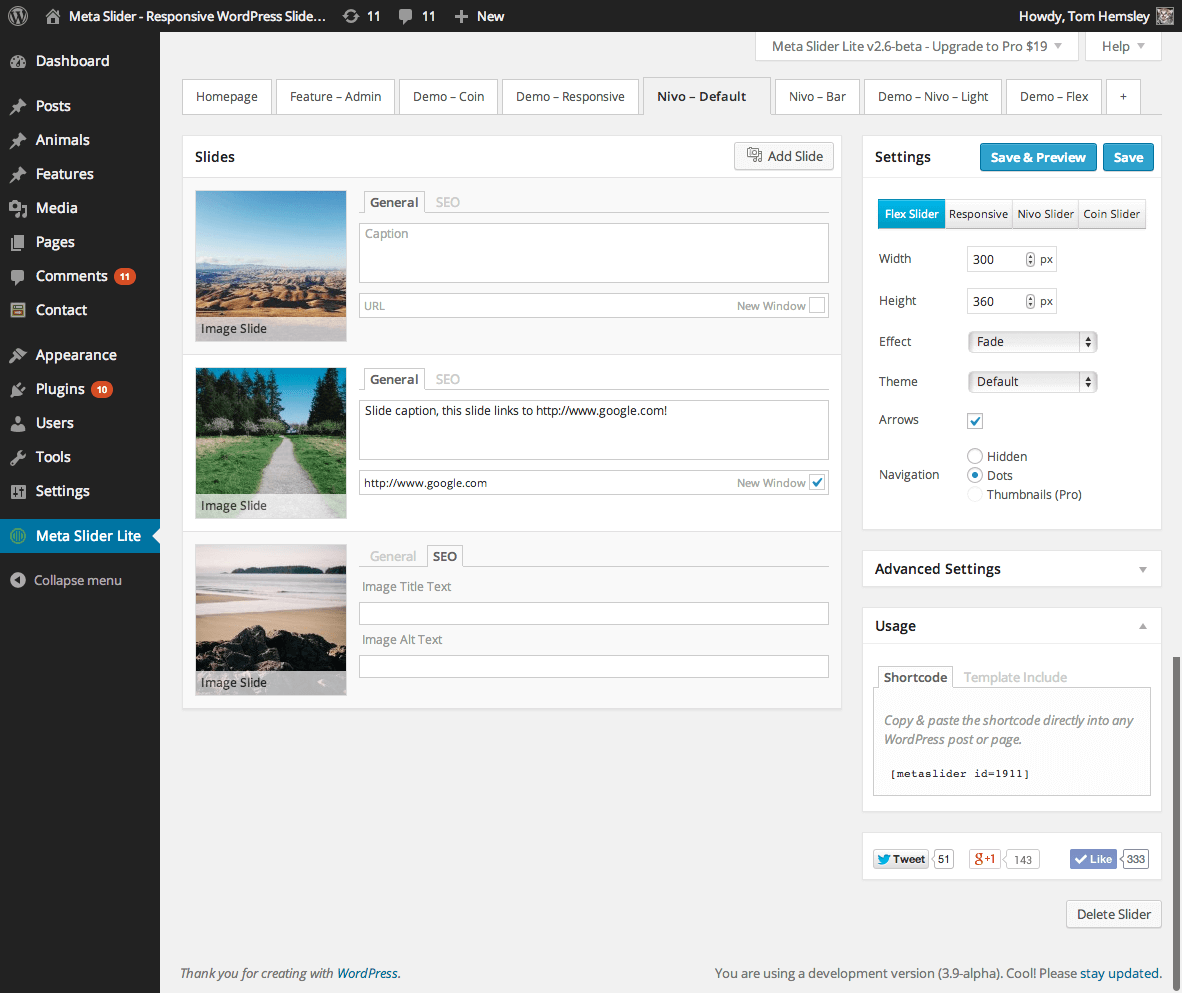 This plugin is a solid choice for WordPress newcomers and experienced users alike. Its user-friendly design makes slider creation easy for the less experienced, and streamlines it for pros. Plus, the built-in optimization functionality will help you avoid overlooking SEO and speed considerations.
Key features:
Includes drag-and-drop slider building capabilities
Provide four slideshow design options with a wide variety of effects
Has built-in SEO fields for each image
Uses minimal JavaScript and CSS for fast performance
You can purchase a license* to use it on multiple sites and receive automatic updates and advanced support. Pricing starts at $39 per year.
And as you can see from the screenshot below, MetaSlider is even used by NASA: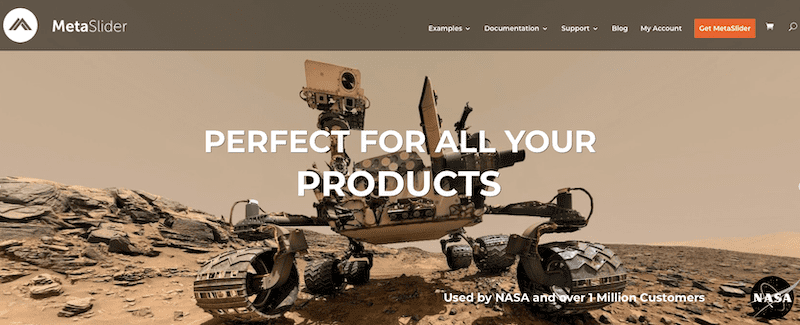 4. Smart Slider 3

For custom WordPress sliders that pull out all the stops, Smart Slider 3 may be your best bet. In addition to enabling you to create image sliders, this plugin includes a 'layers' feature so you can add text and other unique elements to your display: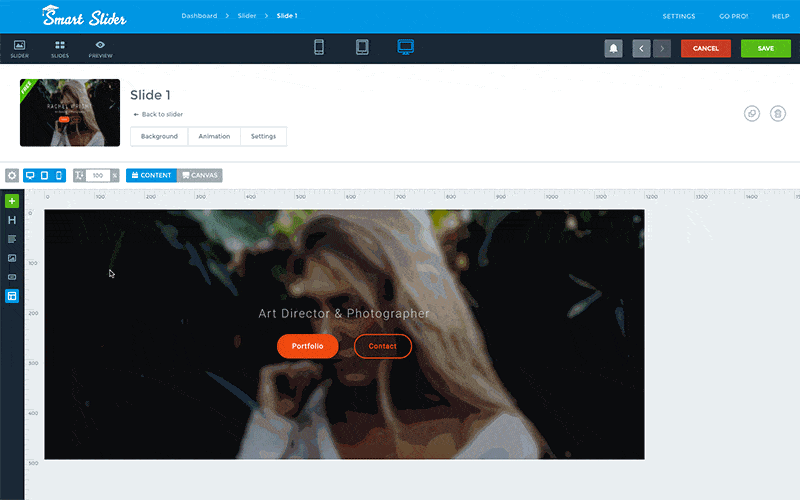 If you need a low-cost option that goes beyond simple image displays, Smart Slider 3 may be for you. Its editing capabilities will enable you to create custom designs to promote content or products, with Call to Action (CTA) buttons that encourage click-throughs from visitors.
Key Features:
Includes layers for creating layouts featuring text, buttons, and more
Provides ten sample slider templates
Integrates with page builders including Elementor, Divi, and Beaver Builder
Enables you to choose your slider controls
The free version of Smart Slider 3 includes more than enough features to get you started. However, if you want to kick your slider designs up a notch, you can access more layers, slider types, and effects with Smart Slider 3 Pro. Licenses start at $35.
Smart Slider 3 is developed by Nextend, a company specializing in products for WordPress and Joomla.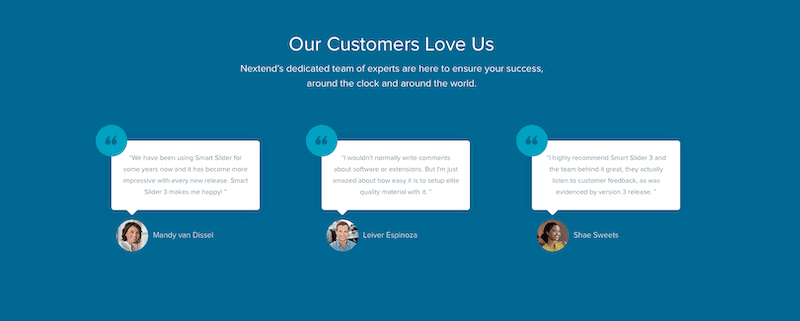 5. Slider by 10Web

Protecting your images from copyright infringement is a smart move. Slider by 10Web can help by watermarking the content in your sliders. You can also incorporate social media icons, text, buttons, and more: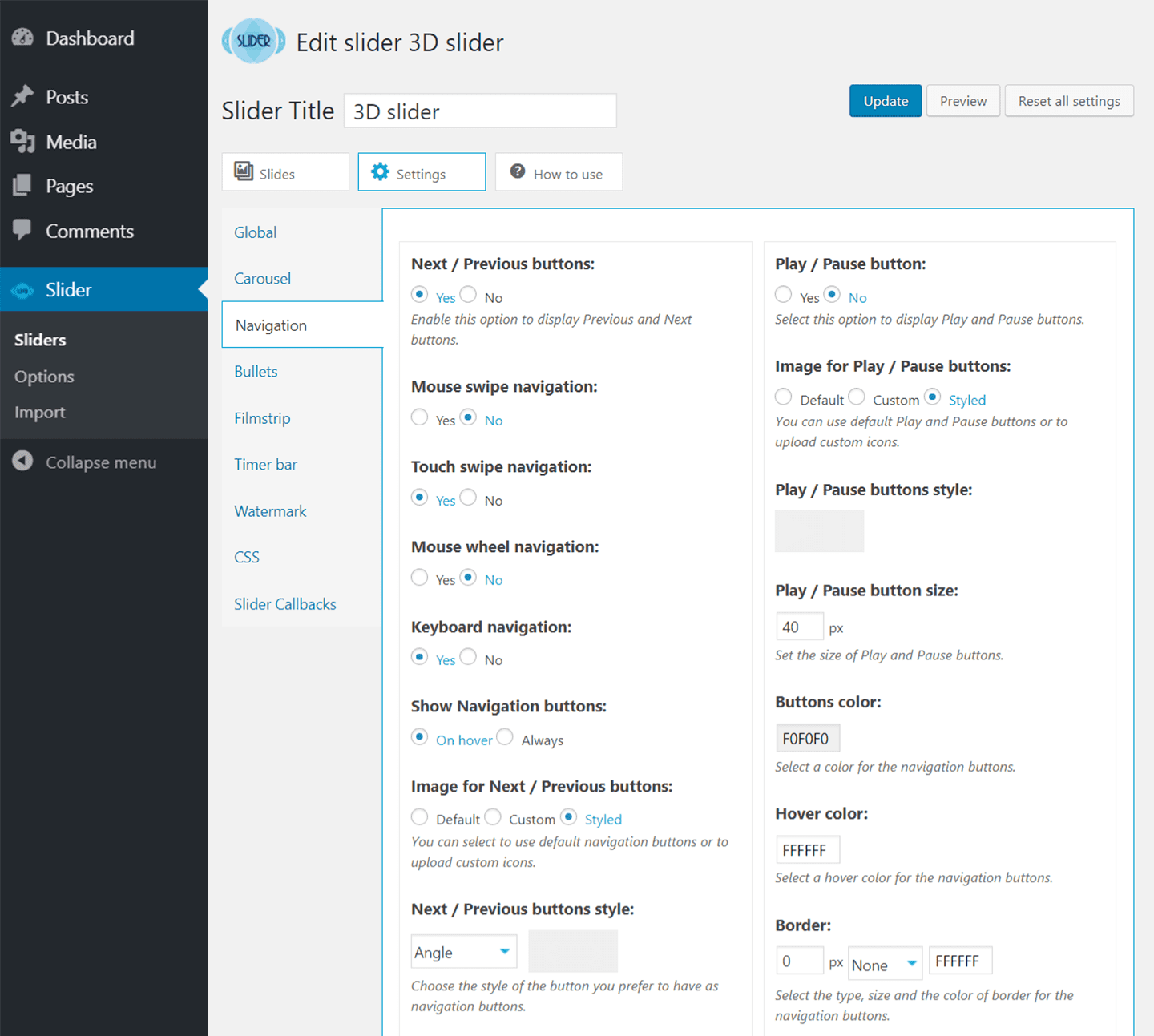 This slider plugin for WordPress shares many basic features with other slider plugins. However, its watermarking and social media features make it ideal for artists and designers who want to protect their original work and share it via social networks to draw in clients.
Key Features:
Enables image watermarking for content protection
Provides multiple layers, transitions, and effects
Includes a drag-and-drop slider creation interface
Is performance and search-engine optimized
For advanced options beyond those in the free version, you can check out 10Web's premium plugin. For $20 you can access six months of updates and support, as well as 27 transitions and 38 additional effects.
10Web also offers a plugin bundle that includes premium sliders. The $100 price tag includes over 59 plugins, with six months of updates and support.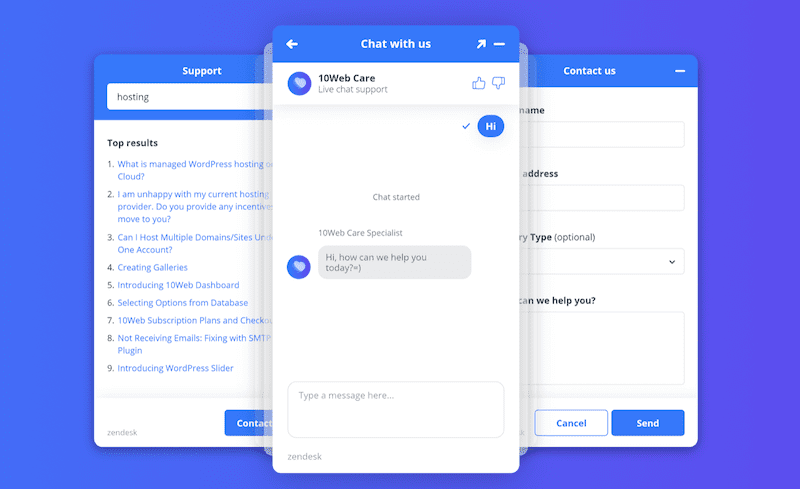 6. Slider by Soliloquy

Slider by Soliloquy* offers key integrations for promoting your products, social media accounts, and featured content. It's also optimized for the new Block Editor, so you can easily add sliders to any page or post: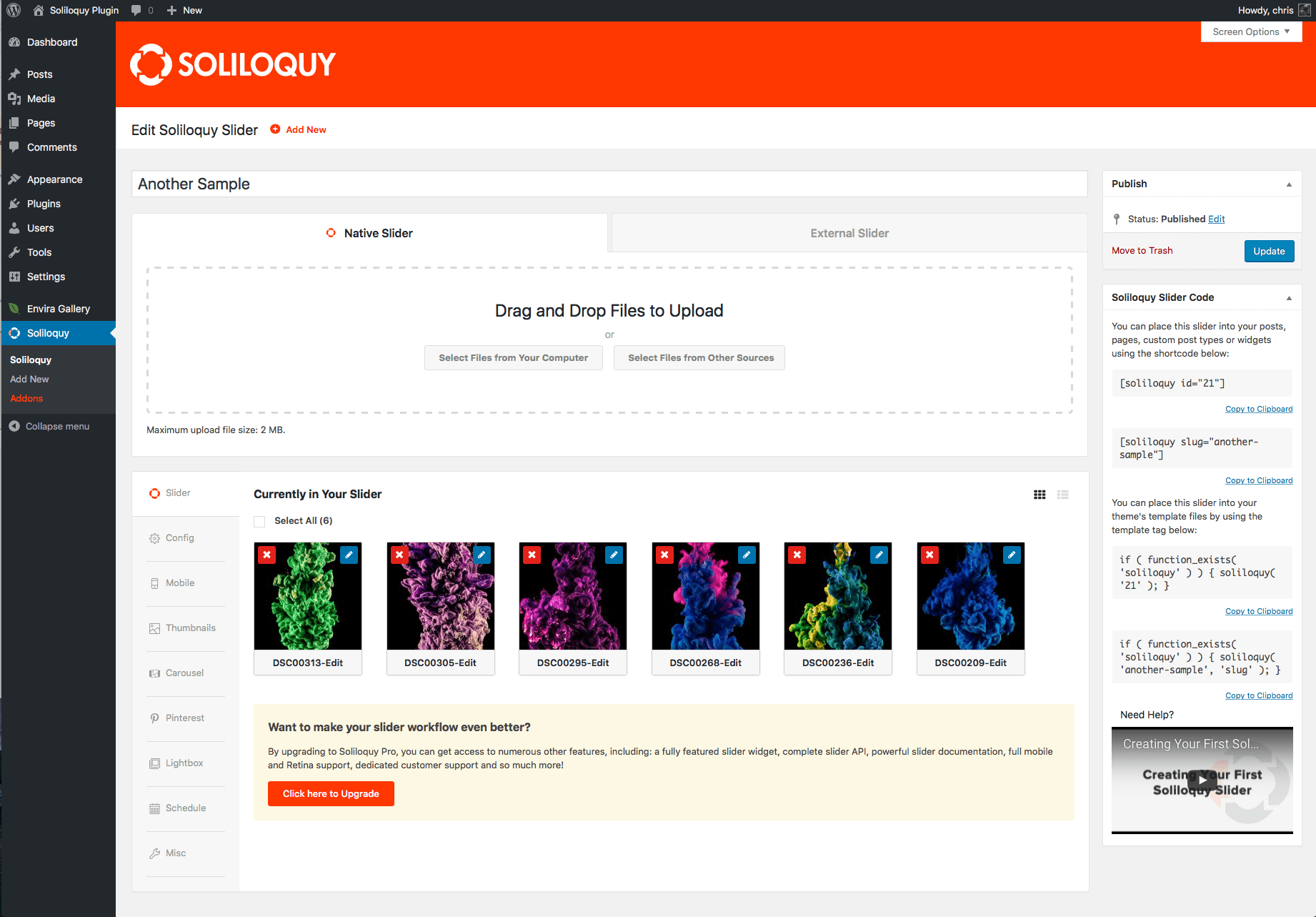 The new WordPress editor may still be somewhat controversial, but there's no denying the convenience of using a block to add sliders to your site. Instead of having to generate and customize shortcodes, you can quickly get your image displays up and running with just a few clicks.
Key Features:
Enables you to create plugins based on post types, in order to share featured content
Integrates with WooCommerce so you can easily create product sliders
Imports content from Instagram to create sliders of your latest posts
Provides easy publication options with custom blocks
While the free version will take care of your basic responsive slider needs, you'll need the premium version* to access the WooCommerce and Instagram integrations. Licenses start at $19 per year.
Soliloquy* is managed and developed by the same team behind Envira Gallery. The plugin originally launched in 2012 and has since garnered a wide following with over a million downloads.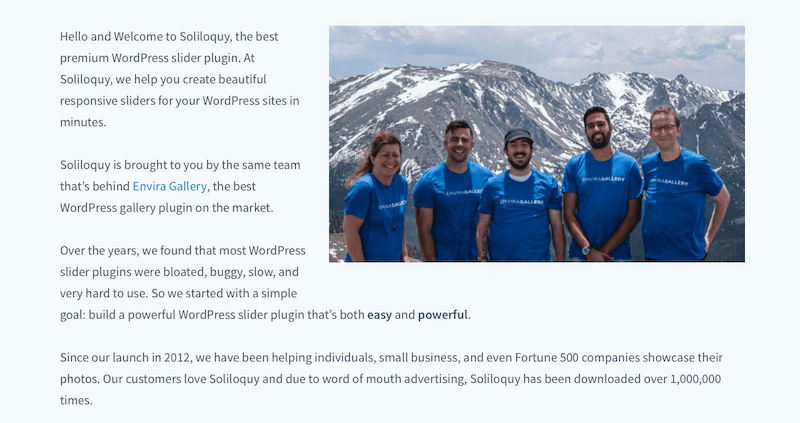 7. LayerSlider

Described as a "premium multi-purpose animation platform", LayerSlider provides some of the most exclusive features in the world of full-width responsive WordPress slider plugins. Its editor is powered by the Adobe Creative Cloud, and enables advanced slider and animation editing capabilities: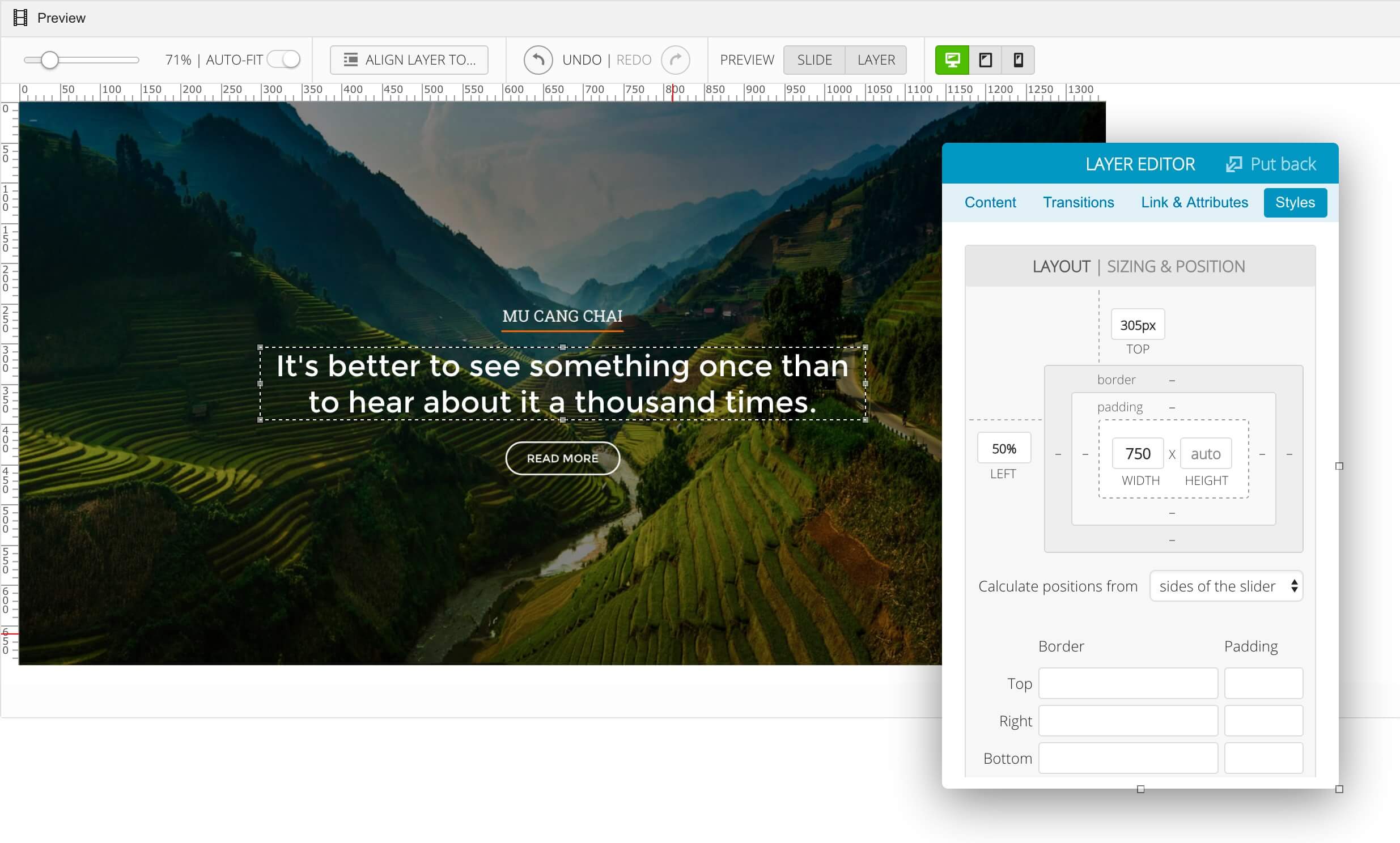 Along with Slider Revolution, this plugin is one of the best for professional-grade slider creation. If your site has taken off and you want to invest in a platform to help you take your content to the next level, LayerSlider may be right for you.
Key Features:
Is optimized for mobile devices and search engines
Includes full-width, hero, and many other layout options
Provides a wide range of slider templates
Offers more than 200 slide transitions
Licenses for this premium-only plugin start at $25. If you want to create attention-grabbing ads and other animated features for your business site, this plugin could easily pay for itself.
Layer Slider is developed by Kreatura, a group of web designers and developers specializing in creating a variety of web apps. The company boasts a ticketing system for managing support requests and also offers support through the Envato website.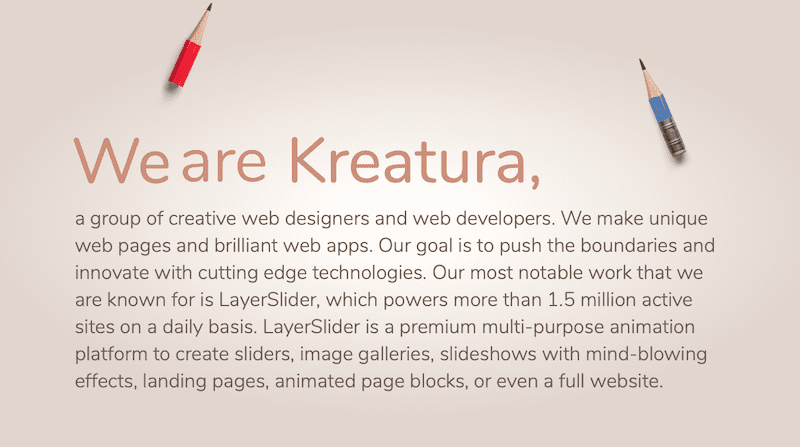 8. Master Slider

Priding itself on its smooth swipe gesture functionality, Master Slider is the perfect tool for crafting mobile-ready image displays. It streamlines configuration with key integrations, as well as a drag-and-drop interface: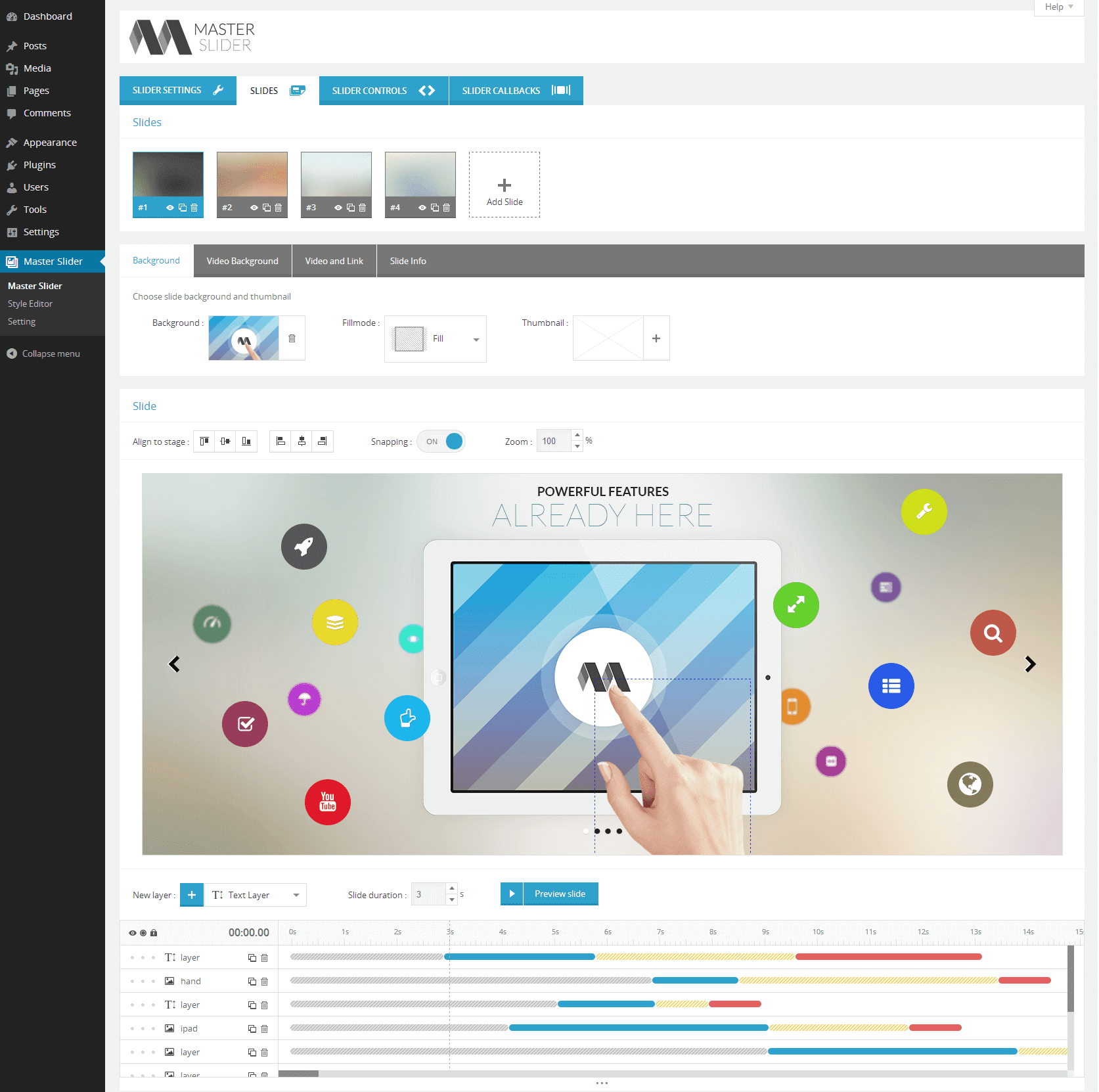 The most appealing thing about this plugin is how it's been optimized for touch navigation. Master Slider is definitely worth the investment if you want to provide seamless integration of your visual content with your mobile site.
Key Features:
Provides more than 80 pre-built templates for faster publishing
Uses visual and transition editors to show you exactly how your slider will appear as you create it
Integrates with Facebook, Flicker, and WooCommerce
Includes touch swipe navigation
As a premium-only plugin, Master Slider and its features do come at a cost. Fortunately it's an affordable one, at just $24 for a regular license.
The team behind Master Slider is Averta and they focus on using their digital expertise to create useful and creative projects. Besides Master Slider, they've also made Cute Slider and the Phlox WordPress theme.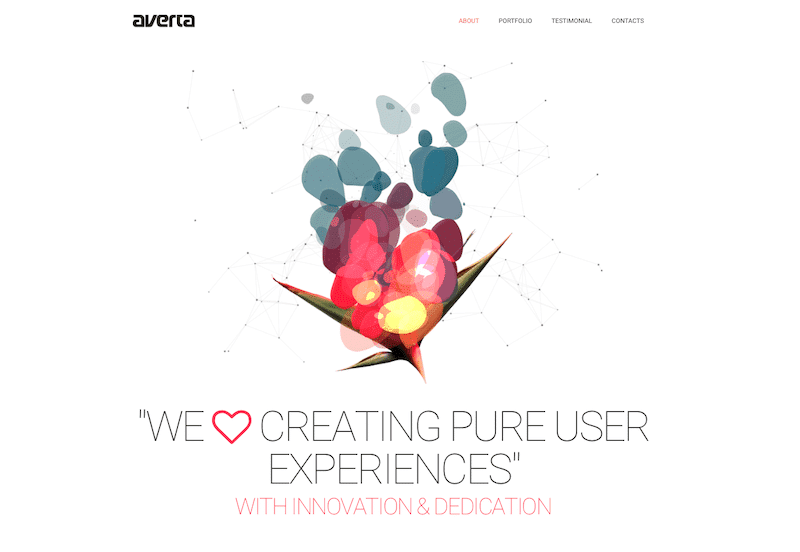 9. Super Carousel

Making sure your WordPress slider blends in nicely with your site's design can be tricky. Super Carousel helps you do that, by letting you set a fixed height for your displays so that each piece of content fits nicely into its designated location: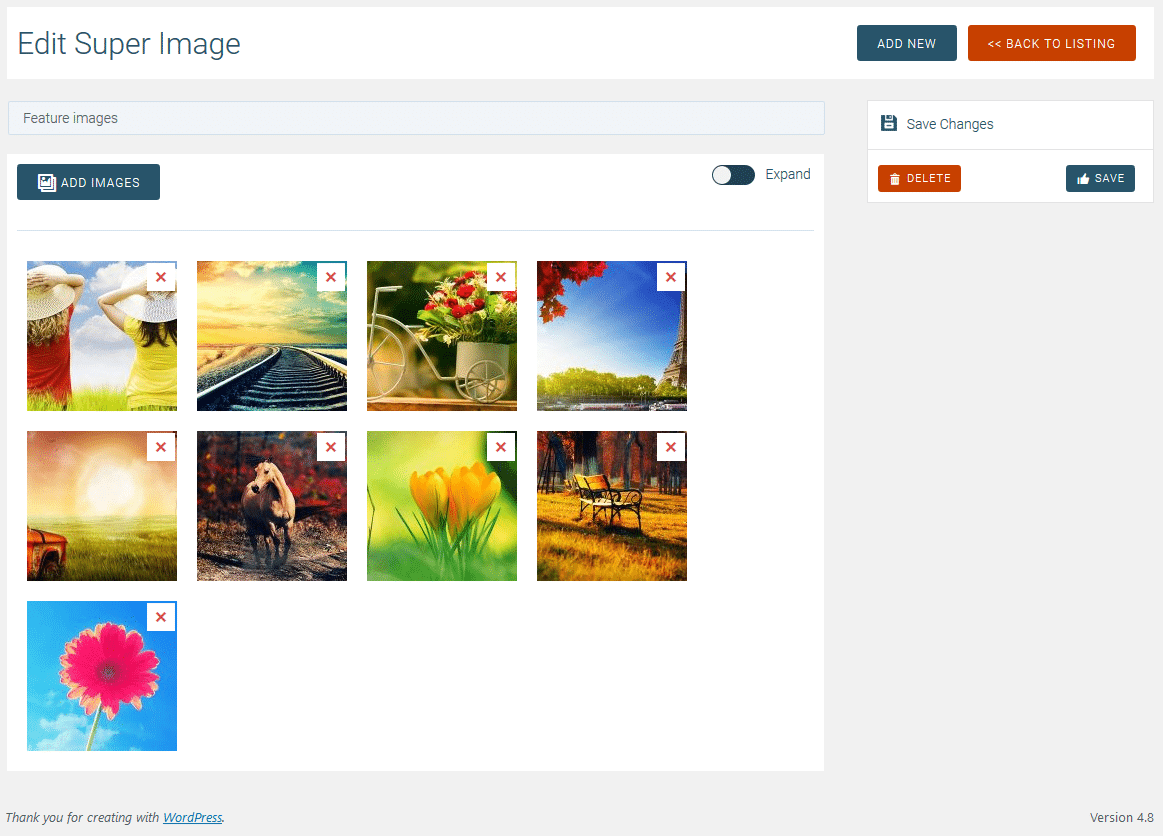 With a wide array of displays and navigation options to mix and match, Super Carousel enables you to create the perfect slider for your site. If that much creative freedom is intimidating, however, there's no need to worry. You can also use one of several provided templates to create your display quickly.
Key Features:
Enables you to choose different display settings for mobile and desktop devices
Offers custom caption, lightbox, and image link options
Includes five different navigation types and eight arrow navigation styles
Provides over 30 pre-built templates
The most affordable of the premium-only plugins in this post, Super Carousel is available at just $21 for a regular license. Due to its many useful features, this price is quite the steal.
The team behind Super Carousel is OriginalWeb and they've also developed a handful of themes for WordPress and HTML5.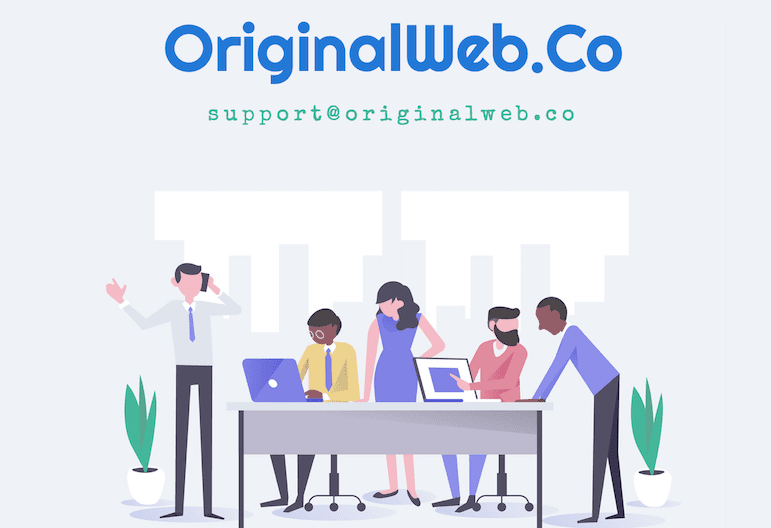 10. Wonder Slider

Wonder Slider is ideal for online retailers who are looking to add mobile-friendly sliders to their product pages. It pairs nicely with WooCommerce, and provides several features to help you show off your merchandise in the best possible light: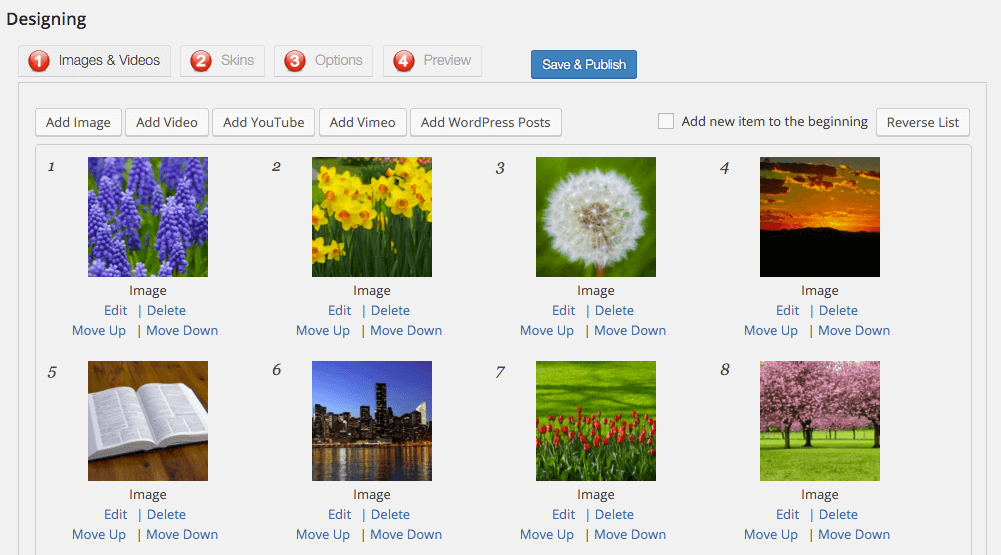 Wonder Plugin (the developer) is a service of Magic Hills Pty Ltd, and also offers several other premium plugins you can use together to create an engaging digital experience for your users. From audio players to popups, these tools provide just about everything you'll need to get users' attention and keep them on your site longer. This company is based in Sydney, Australia.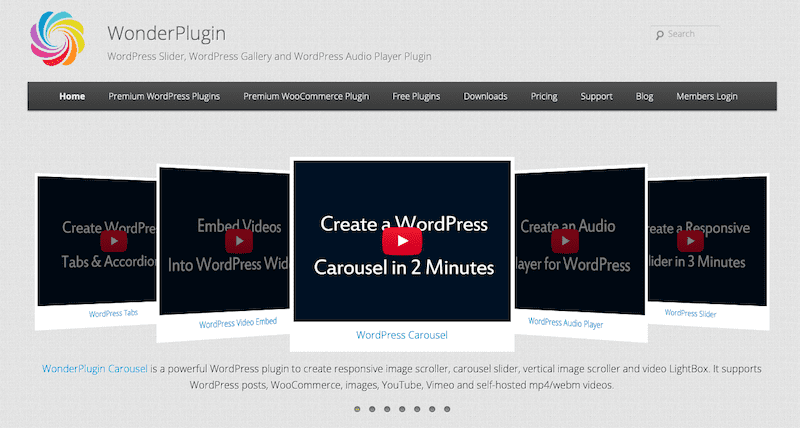 Key Features:
Enables mixed-content slider creation
Provides custom post type slider options for creating WooCommerce product sliders
Includes a built-in lightbox effect for easy viewing and browsing
Has a user-friendly, wizard-style interface
If you plan on creating your own custom layouts, the free version of this plugin has everything you need. However, with the premium plugin, you'll gain access to more than 30 professional skins as well as thumbnail navigation options. Licenses start at $49 per year.
11. Ultimate Responsive Image Slider

If you're looking to create large-scale, full-width responsive WordPress sliders to display high quantities of images, Ultimate Responsive Image Slider has you covered. It enables you to add unlimited items to your sliders, while keeping your designs responsive: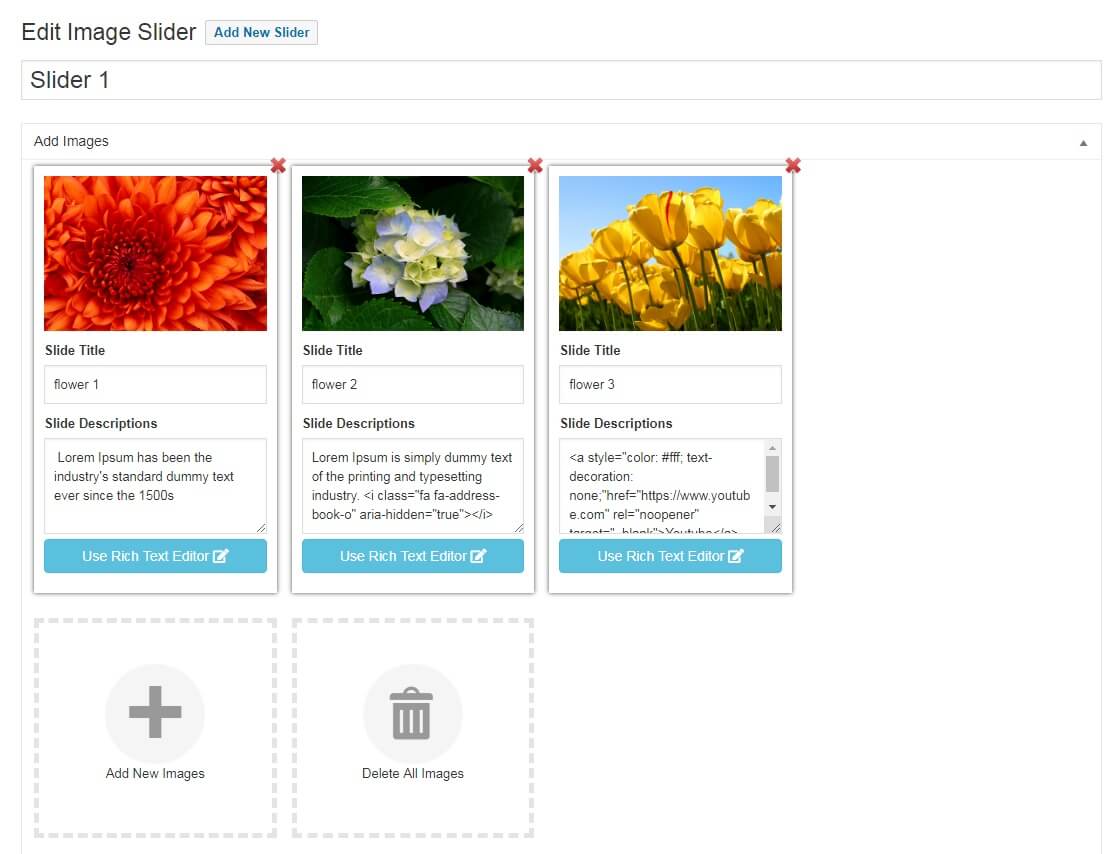 Websites that have large volumes of visual content, such as photography sites, can benefit from this feature. Instead of having to explore huge galleries, your users will be able to easily page through your slider to view your work. Plus, with no limit on the number of files you can add, creating extensive displays is a piece of cake.
Key Features:
Lets you show or hide image titles, descriptions, and thumbnails
Provides custom sizing capabilities
Enables fast and easy multiple image uploads
Includes auto-height and scaling options
If you'd like to speed up your slider creation process, you can invest in Ultimate Responsive Image Slider Pro and access six layout templates. You'll save time configuring settings, and can get right to sharing your images with users. Licenses start at $21.
WP Frank is a WordPress development company specialziing in themes and plugins. Besides the Ultimate Responsive Image Slider Pro plugin, this company also developed Flickr Album Gallery Pro, Appointment Scheduler Pro, and others.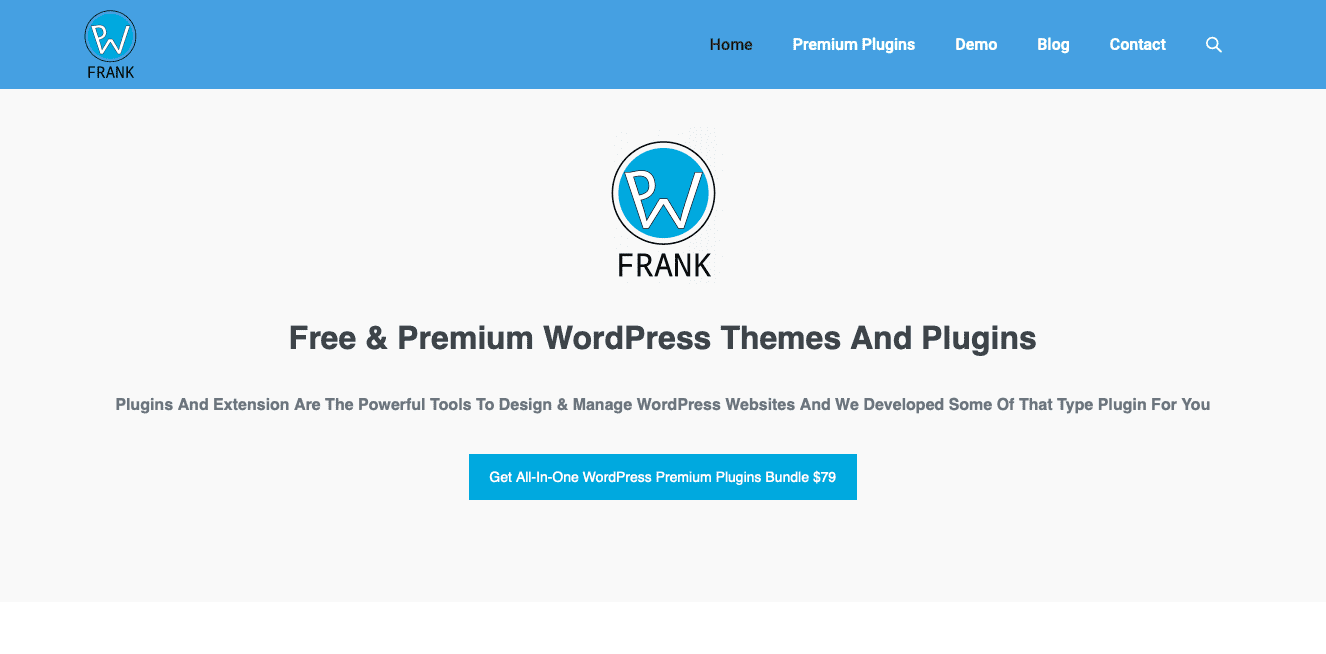 12. Slide Anything

All of the plugins in this list are responsive and usable on mobile devices. However, some – including Slide Anything – include touch support that makes them particularly well-suited for use on smartphones and tablets: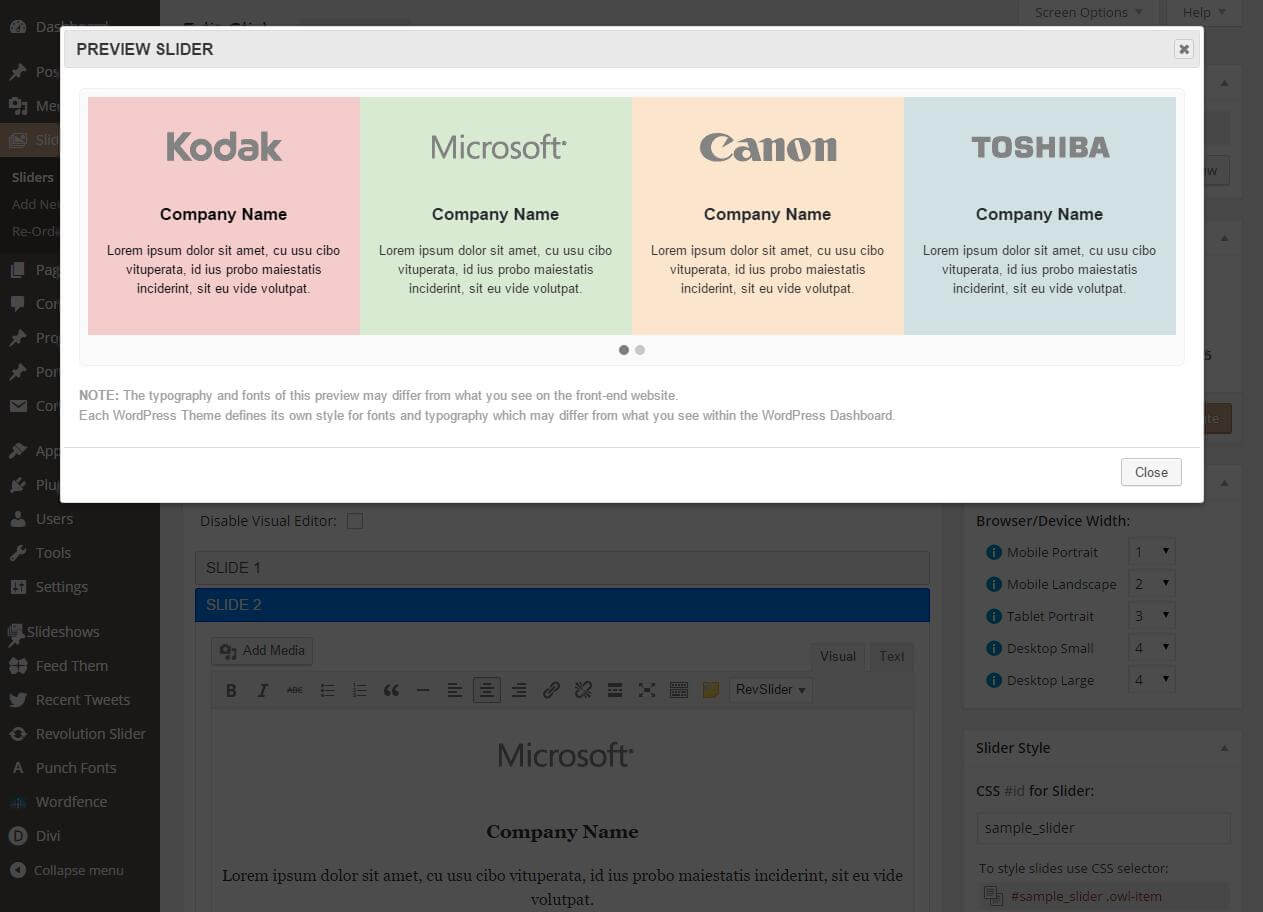 For new e-commerce sites that are just starting out, Slide Anything provides solid full-width responsive slider functionality that is sure to flourish on your mobile site. With mobile e-commerce on the rise, it's vital to make sure your product image sliders are easily navigable.
Key Features:
Incorporates touch and drag support for both mobile and desktop devices
Enables lazy loading for improved performance
Has an infinite looping option for slideshows
Includes drag-and-drop slide re-ordering
Slide Anything Pro takes things a step further. With the premium version of this plugin, you can add popups, create 'hero' sliders, and use thumbnail pagination so users can see how many items are in your displays. The single site license is just $10.
This plugin is developed by EdgeWebPages, which is based in South Africa. The company's website offers ample information about this plugin and offers access to more support for premium customers.

3 jQuery Slider Plugins for WordPress Users ⌨️
In addition to traditional WordPress slider plugins, you can also look into jQuery plugins. If you have coding knowledge and would prefer to incorporate your own custom styling into your sliders, this option may be right for you.
👨‍💻jQuery plugins give you more control, can keep your #WordPress plugin list manageable, and still provide the foundation for a high-quality image slider. Boom!
Click To Tweet
There are a few jQuery slider plugins you can incorporate into your posts or pages. Let's look at three of the best.
13. FlexSlider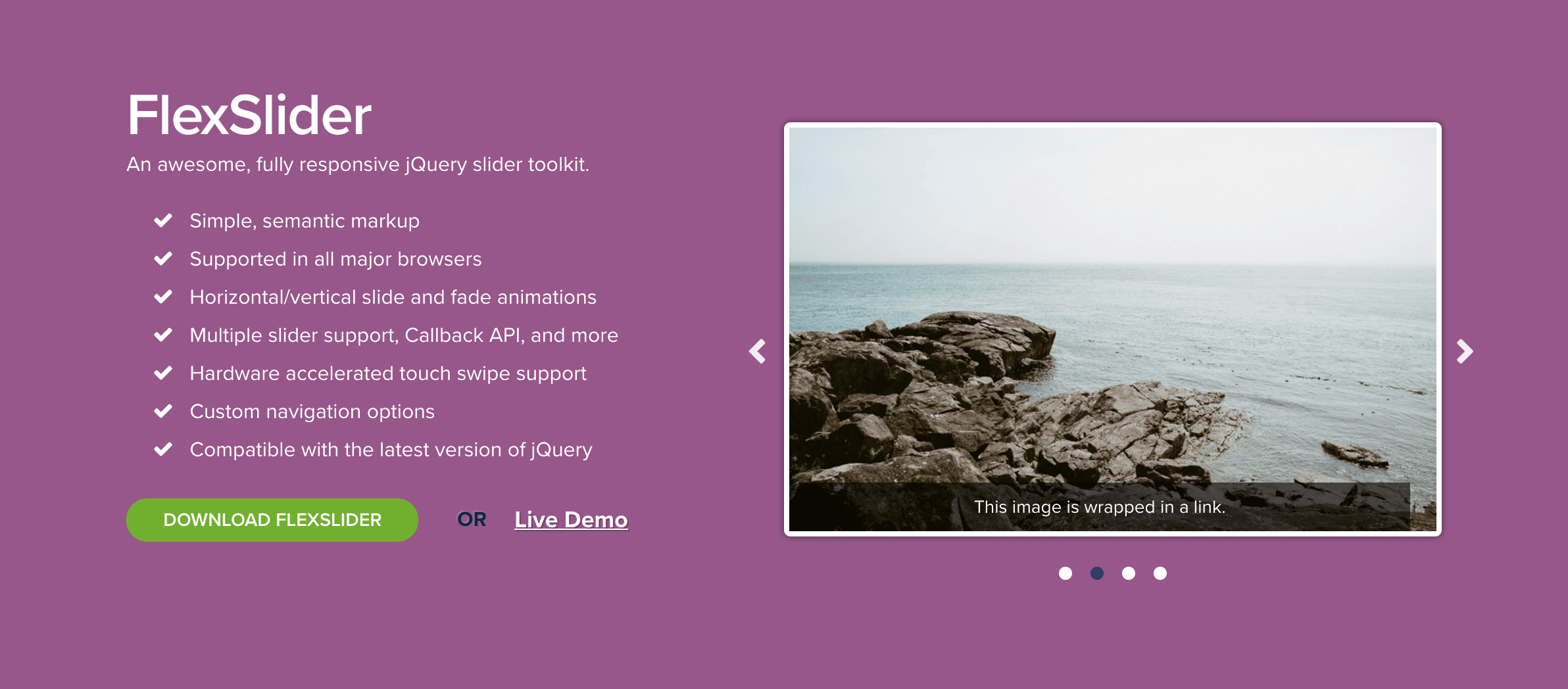 One popular choice for WordPress users is FlexSlider. You can download this jQuery plugin for free to access its many handy features, including touch swipe support, fade animations, and custom navigation options: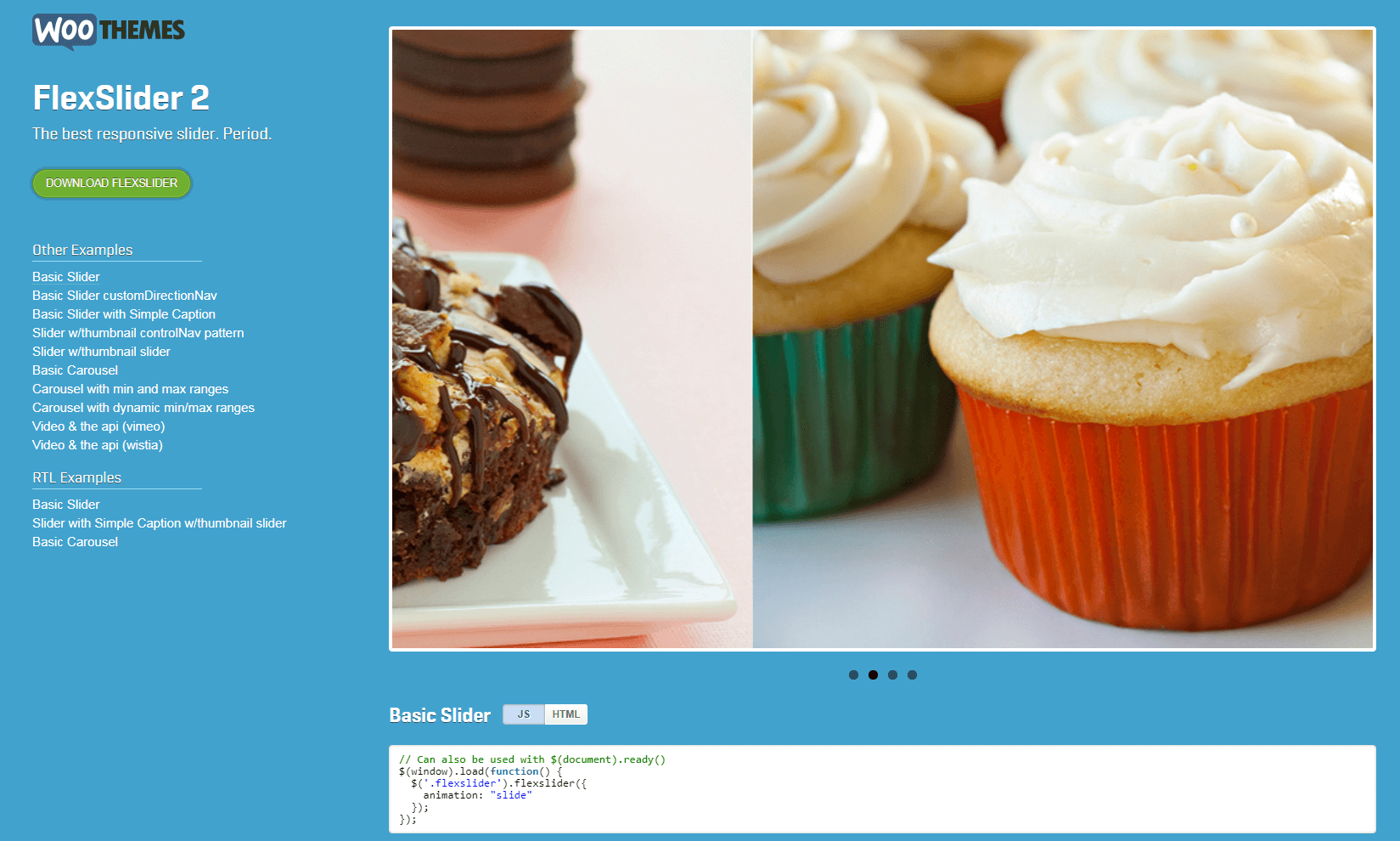 Key Features:
Offers support for multiple sliders
Supports various slide and fade animation effects
Uses a simple markup structure
Supports the latest version of all the major browsers
FlexSlider uses simple, semantic markup, which enables you to jump right into coding your custom styling.
14. Nivo Slider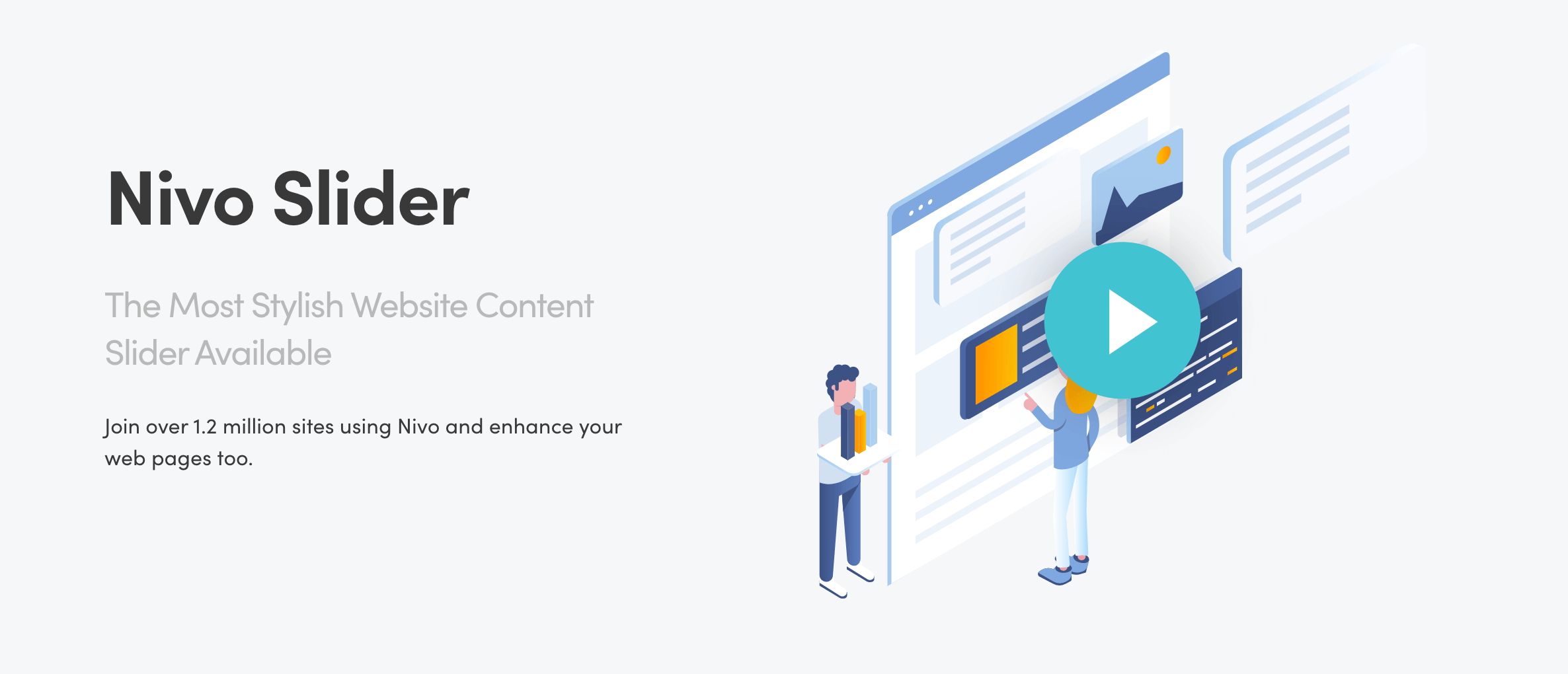 Alternatively, you might consider looking into ThemeIsle's Nivo Slider*. While we don't recommend using the standard WordPress plugin (since it hasn't been updated in a while), the jQuery slider plugin is still a viable route for creating a visually-appealing image display:

Key Features:
Includes all the features of the WordPress plugin in a developer-friendly package
Provides an easy-to-use interface
Offers pre-built custom themes for your sliders
Lets you create sliders from various types of existing content (such as blog posts and categories)
Nivo Slider includes 16 transition effects and is responsive by default, so you don't have to worry about how it will look on mobile devices. You can download it for free on GitHub.
ThemeIsle proudly displays numerous testimonials from satisfied customers on their website as well, which makes giving a product like this a try a little easier.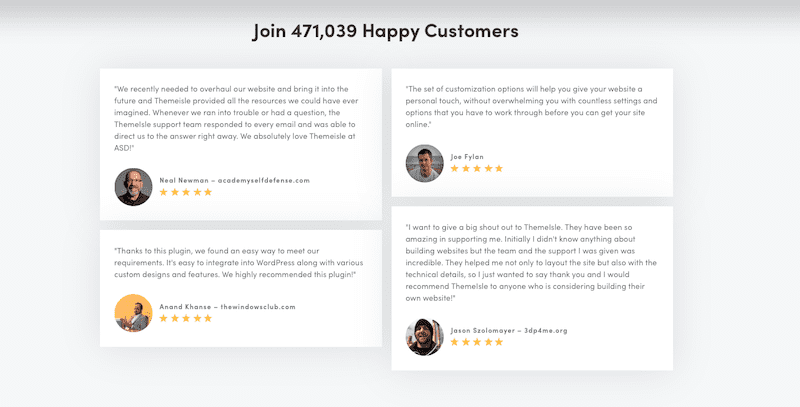 15. Owl Carousel 2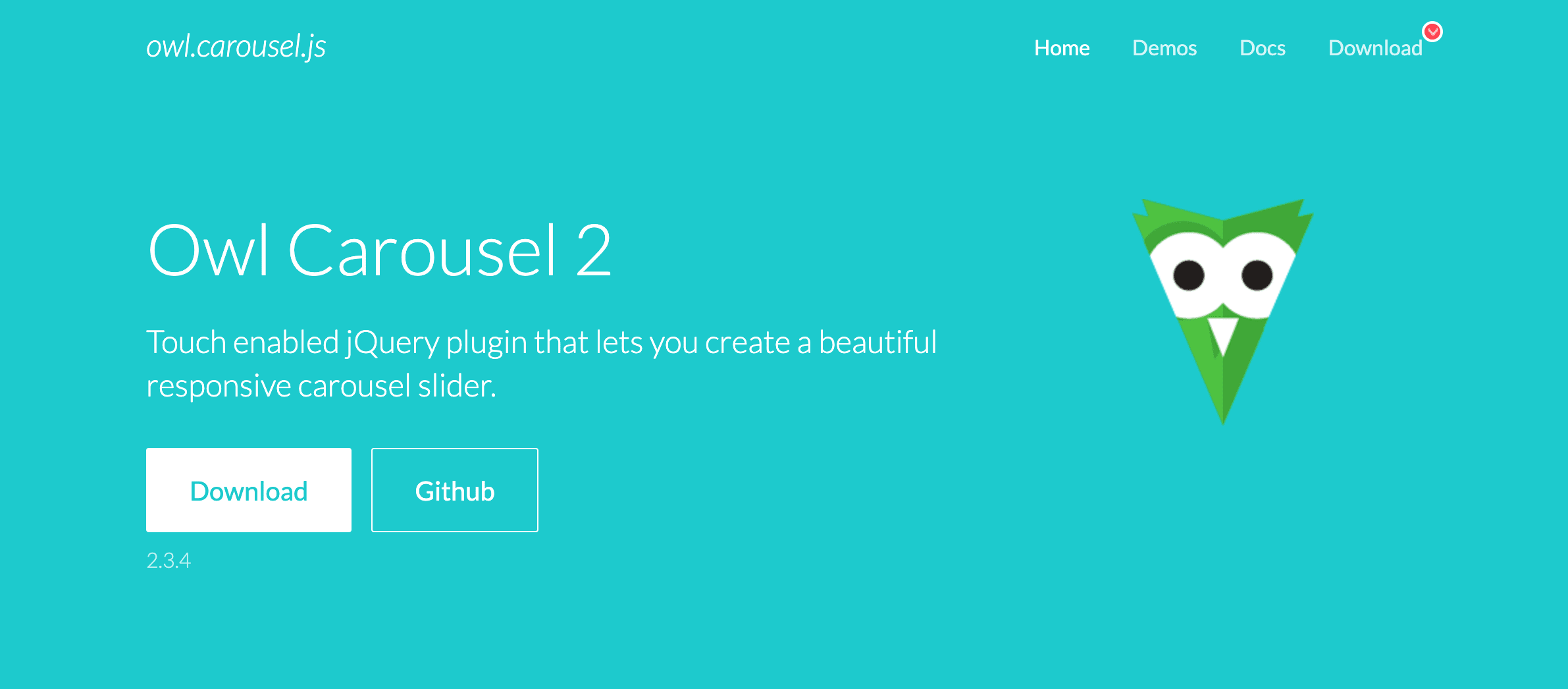 Finally, the last jQuery slider plugin on our list is Owl Carousel 2. It's responsive on mobile devices, and enables features such as lazy loading, auto height and width, and animations: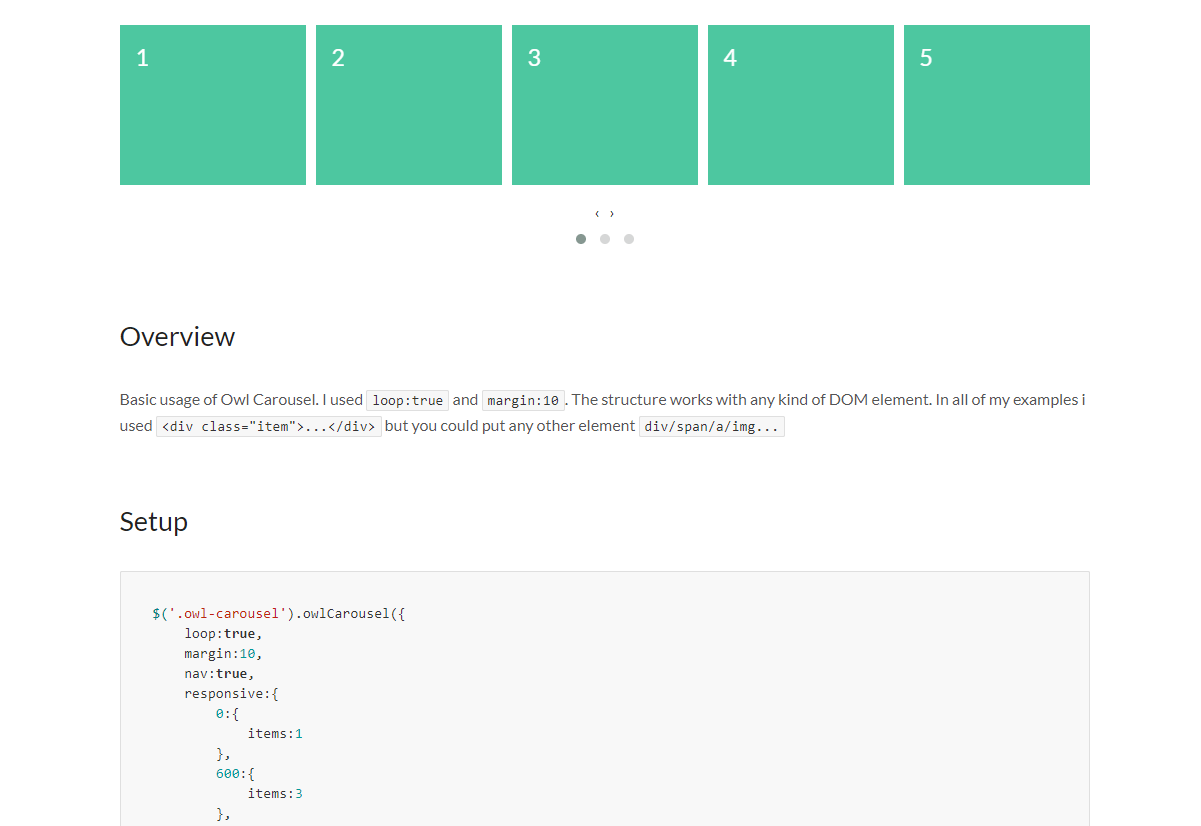 Key Features:
Offers over 60 customization options for your sliders
Works with all the most popular modern browsers
Supports a modular plugin structure
Features touch and drag support
This plugin powers Slide Anything, which is another option that we explored earlier in this post. You can download Owl Carousel 2 for free, and take advantage of its highly-customizable, touch-and-drag supported code.
Wrapping Up ⌛
While there are many options for displaying images on your WordPress site, most of them take up a lot of space on your pages. This can lead to cluttered and confusing content, and require lots of repetitive scrolling from your visitors.
Fortunately, it's easy to solve this problem with the right image slider plugin. Whether you choose a free full-width responsive WordPress plugin such as MetaSlider* for basic image displays, spring for an advanced visual experience with Slider Revolution, or seek out a custom design experience with a jQuery slider plugin like FlexSlider, your results will be a more streamlined, professional-looking site.
Of course, the best thing you can do to improve your site is support it with premium maintenance services. At WP Buffs, we have all your needs covered with our WordPress Care Plans!
Want to give your feedback or join the conversation? Add your comments 🐦 on Twitter!
Image credit: Steve Johnson.