Whether you're about to launch your first website or simply need some inspiration for your next project, browsing through some WordPress example websites can help. However, how do you know which sites are created with WordPress?
It might surprise you just how many individuals, businesses, and organizations across the globe use WordPress to power their sites. From big brands and government agencies to nonprofits and startups, there are plenty of WordPress example sites in every niche.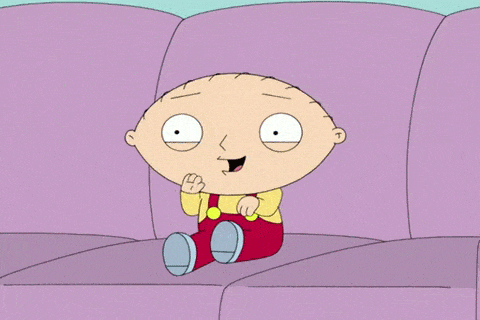 In this post, we'll take a look at 25 of the best WordPress example websites that highlight the various ways the platform can be used, as well as some of our favorite famous WordPress sites. Let's get started!
In This Article 💎
At WP Buffs, we help website owners, agency partners, and freelancer partners enhance and maintain their WordPress sites. Whether you're creating a new business site or are looking for help managing your clients', our powerful solutions have you covered!
25 Best WordPress Example Websites 🖥
There are thousands of WordPress example websites you could browse to explore the many uses of the most popular Content Management System (CMS) on the internet. However, to save you some time, we've rounded up 25 of the best for your inspiration.
1. TechCrunch

TechCrunch is a popular website that reports breaking news in the business and technology industries. It covers everything from startups to innovative technology products and emerging trends.
This website features a simple interface with a grid-like format. Posts are displayed in order of publication with a video section at the bottom. As a WordPress example website, TechCrunch demonstrates how a content-heavy site can showcase product reviews, news stories, company profiles, and more with a clean format.
2. The Cool Club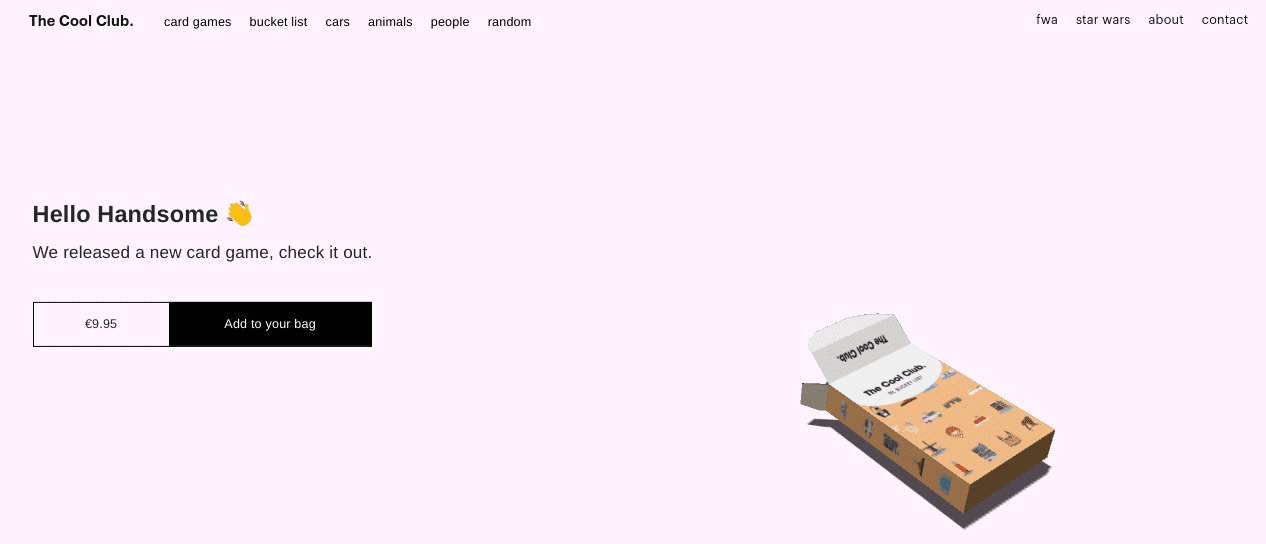 Known for selling wall art and card games, The Cool Club website is built with a custom theme. It showcases a clean, modern style that includes animations and unique graphics. In addition to the best-selling products featured on its homepage, this website includes an accessible online shop powered by WooCommerce.
3. Katy Perry

Another WordPress example website is the official online hub of global pop star Katy Perry. It includes everything from tour dates and news to a merchandise shop and videos. The design is both colorful and edgy, which is reflective of the musician's brand.
4. Amazonia Font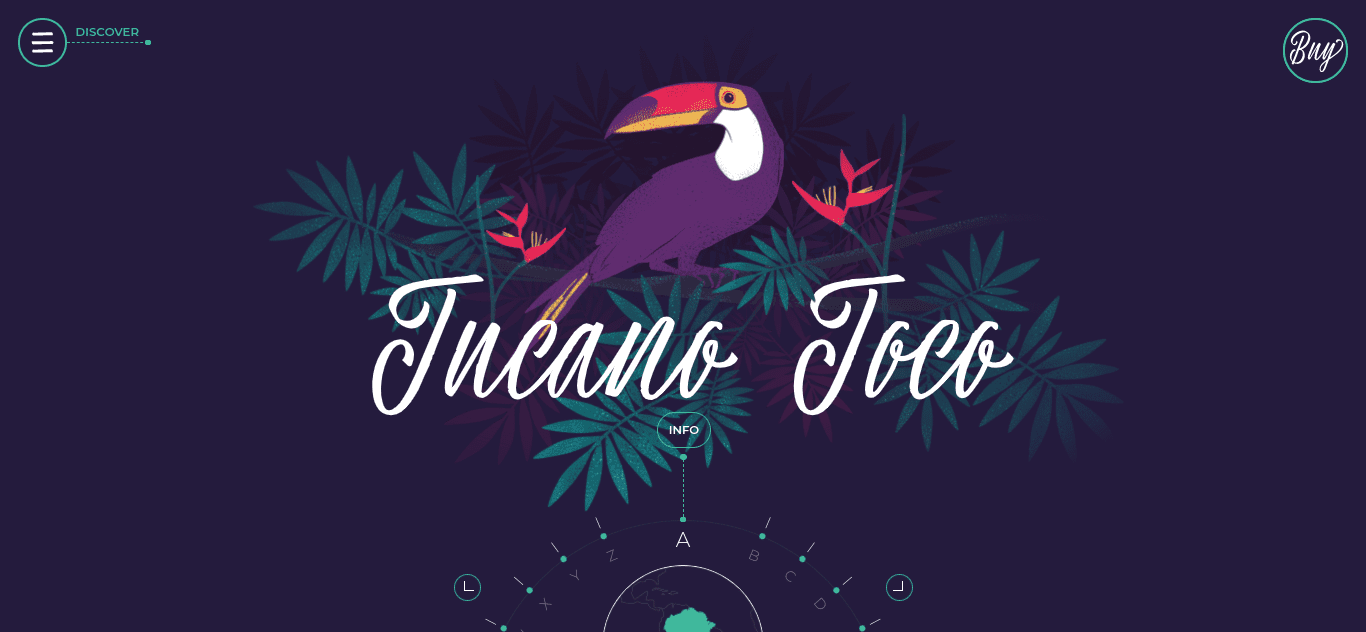 Amazonia Font uses a custom theme for its website, where users can buy and sell custom font libraries. This is one of the most unique WordPress example websites you're likely to come across. It immediately stands out for its dark and bold color scheme.
However, most notably, the Amazonia Font site features all its content on a single page. Visitors can browse the available fonts using the arrow keys, without any scrolling. Plus, the mobile version of the website is just as user-friendly.
5. The Next Web

If you consider yourself a tech-fanatic, you're likely familiar with the online magazine known as The Next Web. This international website, founded in 2008, covers all things technology, science, and internet-related.
This WordPress site features a grid-style layout as well as a sticky primary navigation menu, modern visuals and fonts, and multiple expandable posts you can access as you scroll.
6. Angry Birds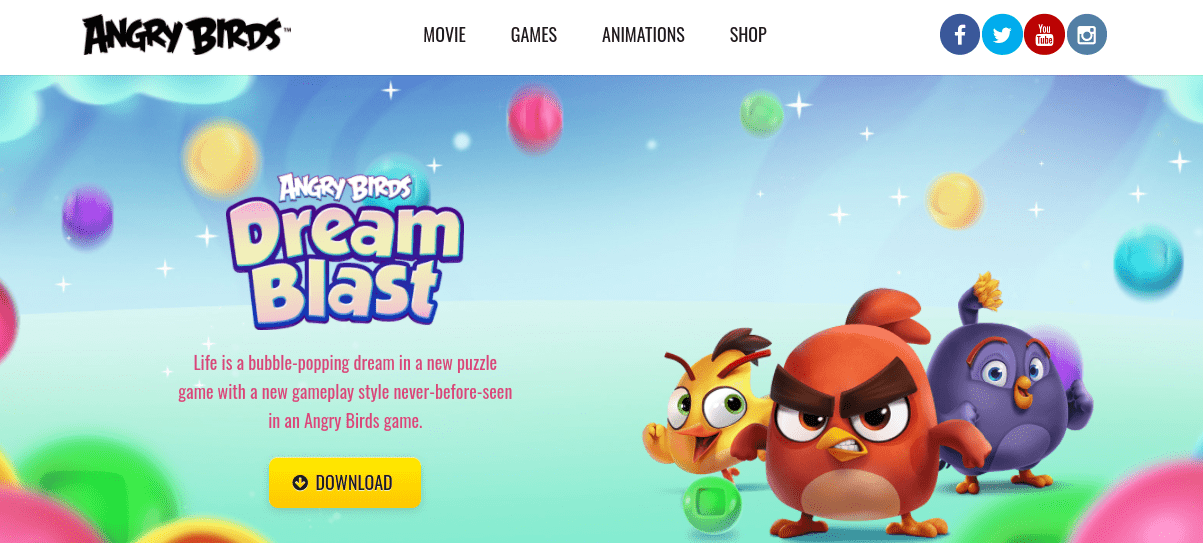 Since its inception nearly a decade ago, Angry Birds has become a global phenomenon in the mobile gaming world. However, the brand has also expanded into entertainment and now offers books, a movie, a TV show, clothing, toys, and more.
Created with WordPress, the official Angry Birds website includes a simple design that incorporates engaging visual graphics on the backdrop of each page. It is also where you can go to download the game.
7. Lollapalooza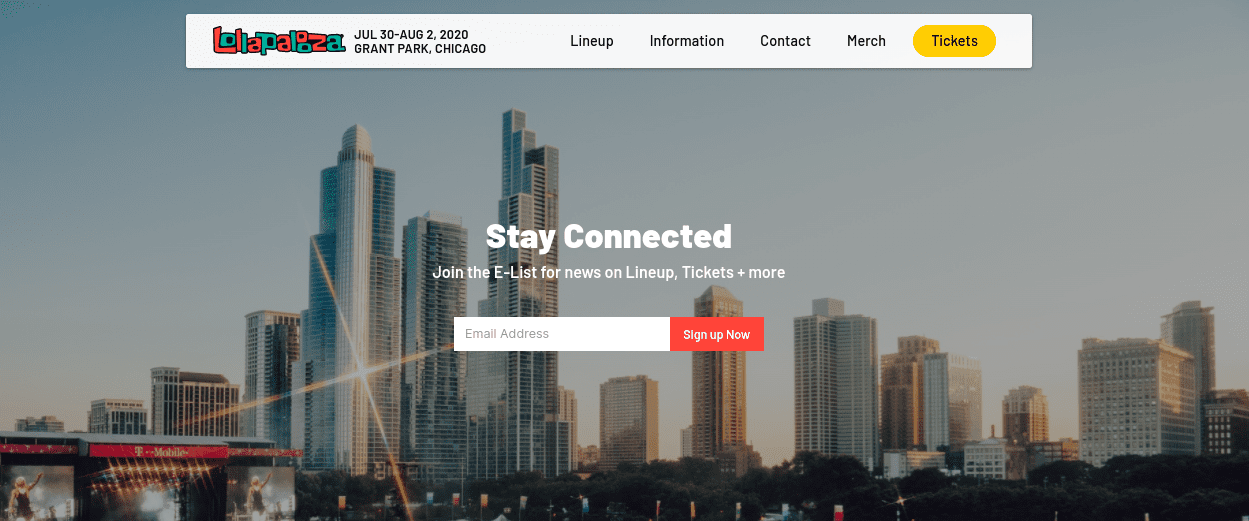 Lollapalooza is a popular, Chicago-based annual music festival that attracts people from all over the globe. Powered by WordPress, the Lollapalooza website is where users can go to purchase tickets, sign up for email updates, learn information about the performers and line-up, and more.
In addition to a vibrant color scheme and scroll animations, the Lollapalooza website features an FAQ section and online store for fans to purchase merchandise.
8. Quartz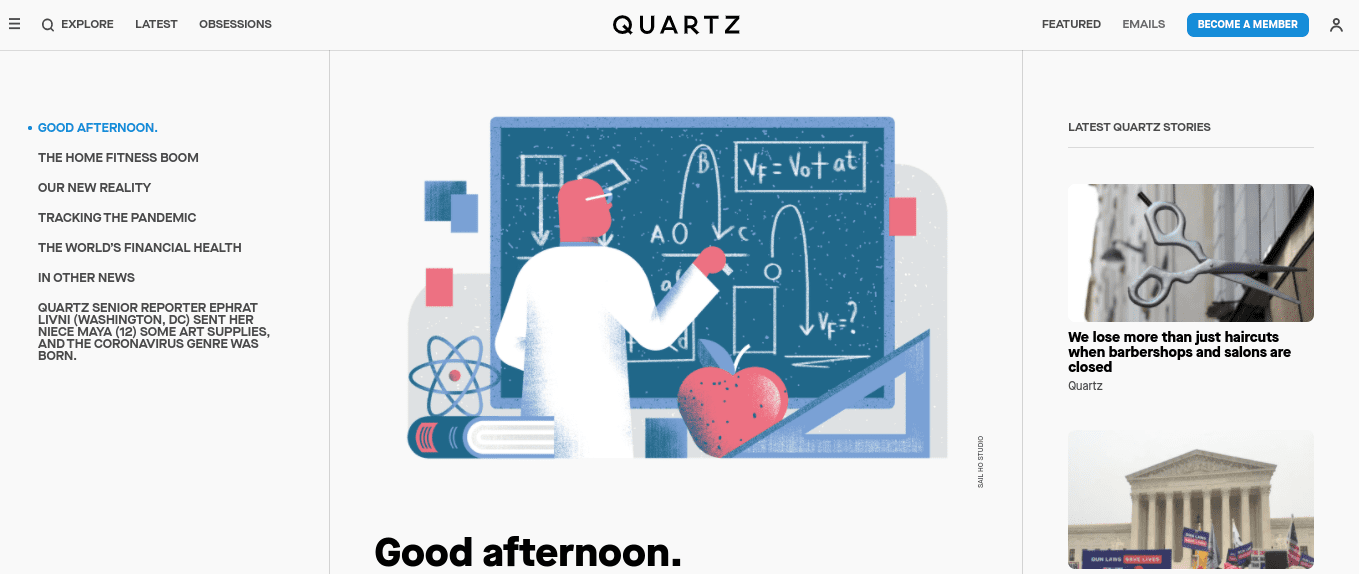 If you're unfamiliar, Quartz is a global business news and membership site owned by Atlantic Media. Using WordPress as its CMS, Quartz includes JSON APIs and a mobile-first design that WordPress states is a "great example of the innovation happening in the WordPress world."
Translating seamlessly on mobile devices and tablets, this website offers a reliable platform for on-the-go readers to access credible information. Its minimalist design eliminates unnecessary distractions for an enhanced reading experience. In addition to using infinite scroll, the individual posts include minimal images and clean typography.
9. Creative Ad Awards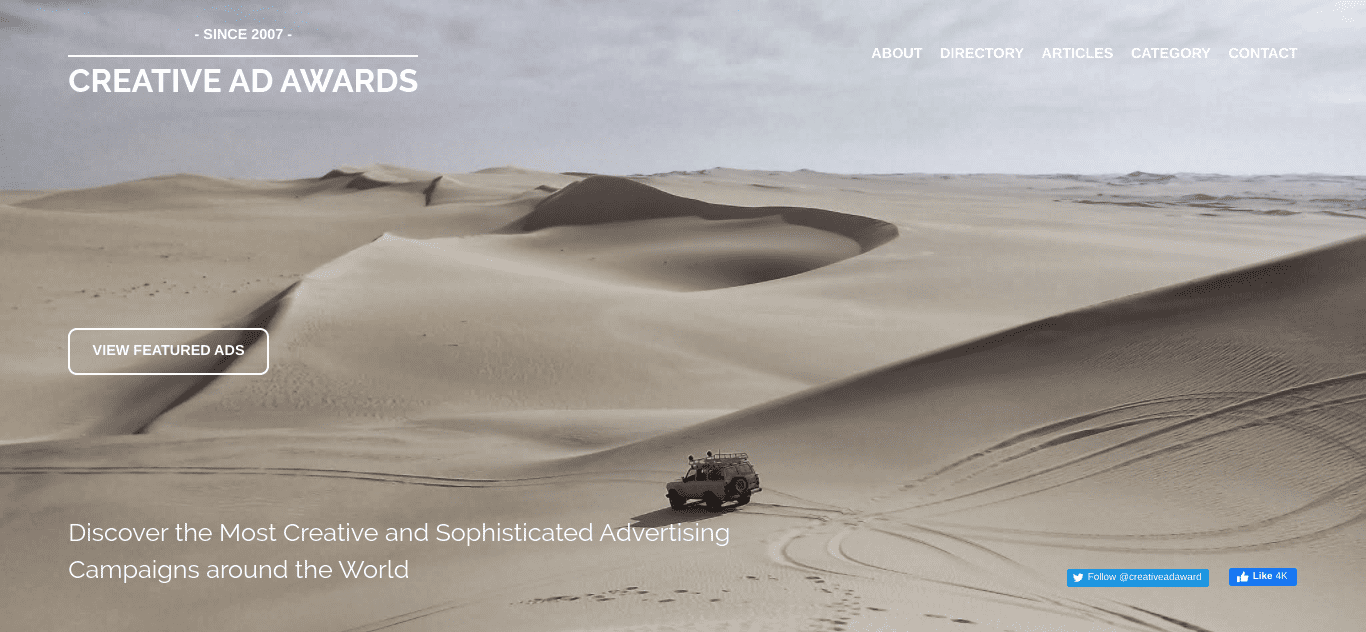 Creative Ad Awards is an archive that houses some of the best advertisements from all across the globe. It's one of many WordPress example websites in this list that highlights how highly customizable WordPress can be.
The modern design includes a large, fullscreen background image, as well as a grid-style format for recent posts, filterable categories, and a search box. The interface delivers high-resolution images, infinite scrolling, and a directory of featured advertising brands.
10. BBC America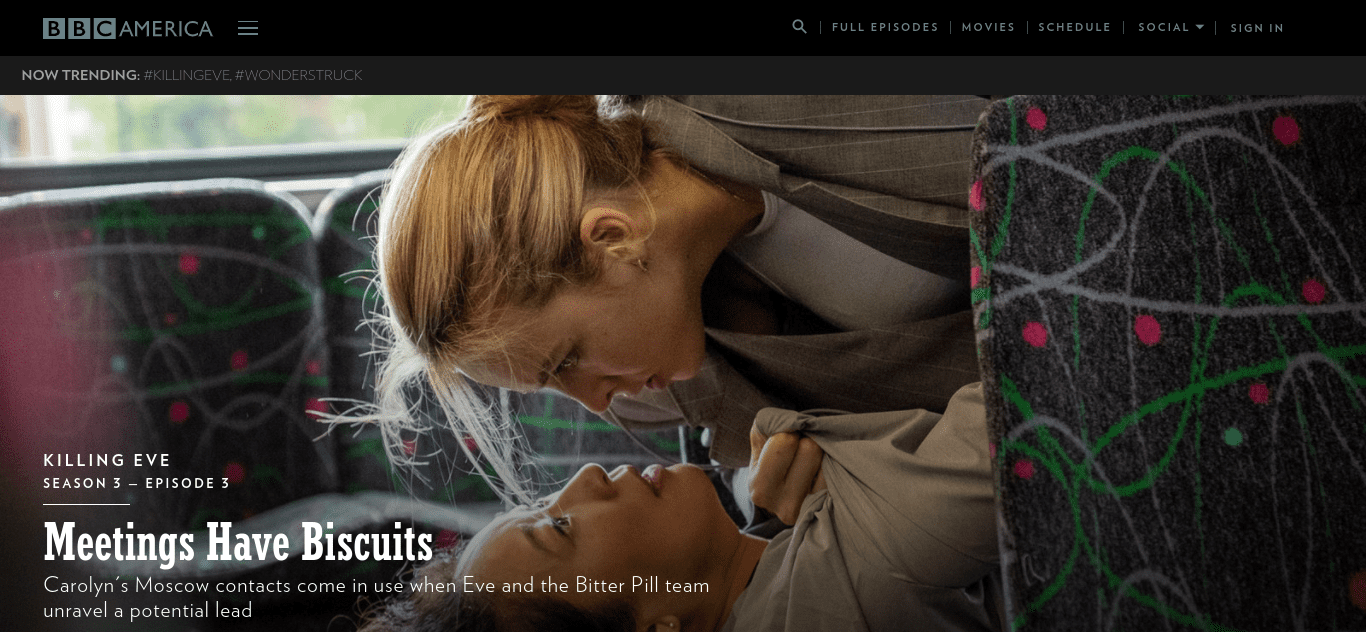 BBC America is the digital cable network behind popular shows such as Doctor Who and Orphan Black. Its website content is largely based around its TV shows and scheduling, which span various genres including natural history documentaries and sci-fi drama series.
This site's design features a boxed layout and dark color scheme. Users can stream movies, consume teasers and trailers, browse the blog, or purchase merchandise from the online store.
11. Jacob McMillen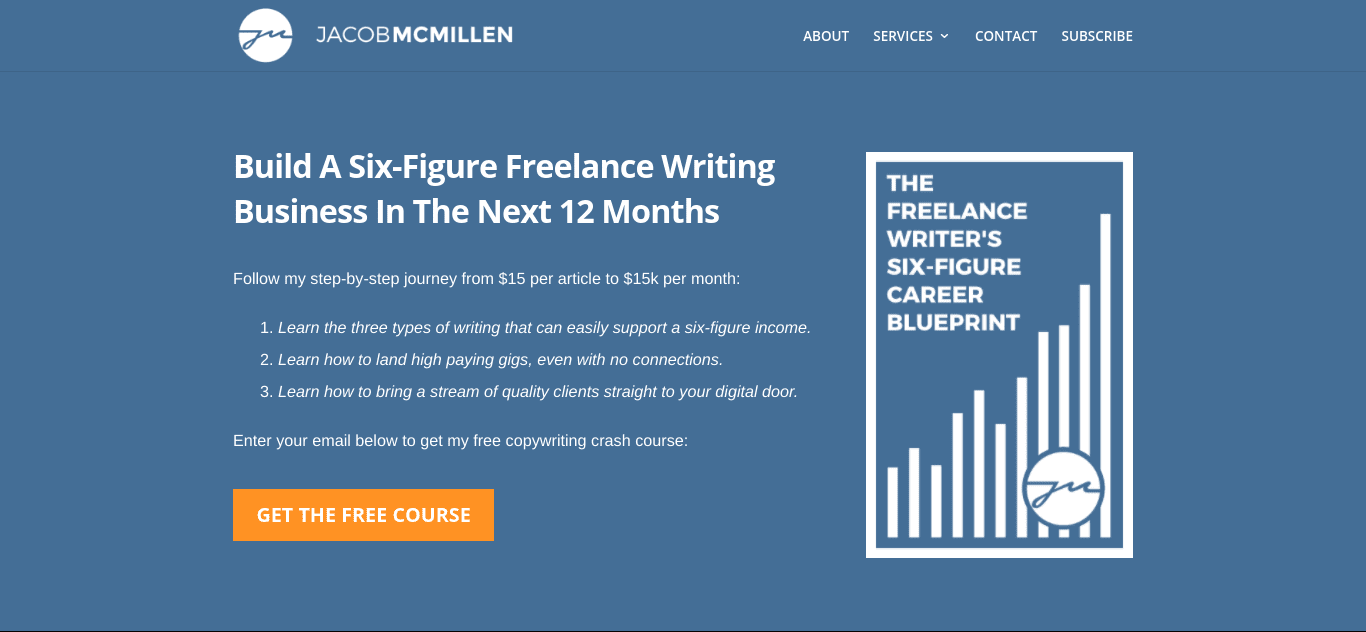 As we mentioned, WordPress example websites can be found for individuals and organizations of all sizes, including personal websites. Jacob McMillen is a well-known copywriting and content marketing expert.
He uses his WordPress website to sell his services, showcase client case studies and testimonials, and house his blog. Using the Divi theme, the Jacob McMillen website boasts an attractive, minimalist design that is effectively structured for various Calls to Action (CTAs).
12. The Obama Foundation

Established in 2014, The Obama Foundation is a Chicago-based nonprofit that oversees the development of the Barack Obama Presidential Center.
Its website's clean, modern custom theme features a collapsible navigation menu that slides in from the left when you hover over it with your mouse. It also includes large, easy-to-read fonts such as Gotham SSM for headings and Maintree for body text and paragraphs.
13. Target Pulse Blog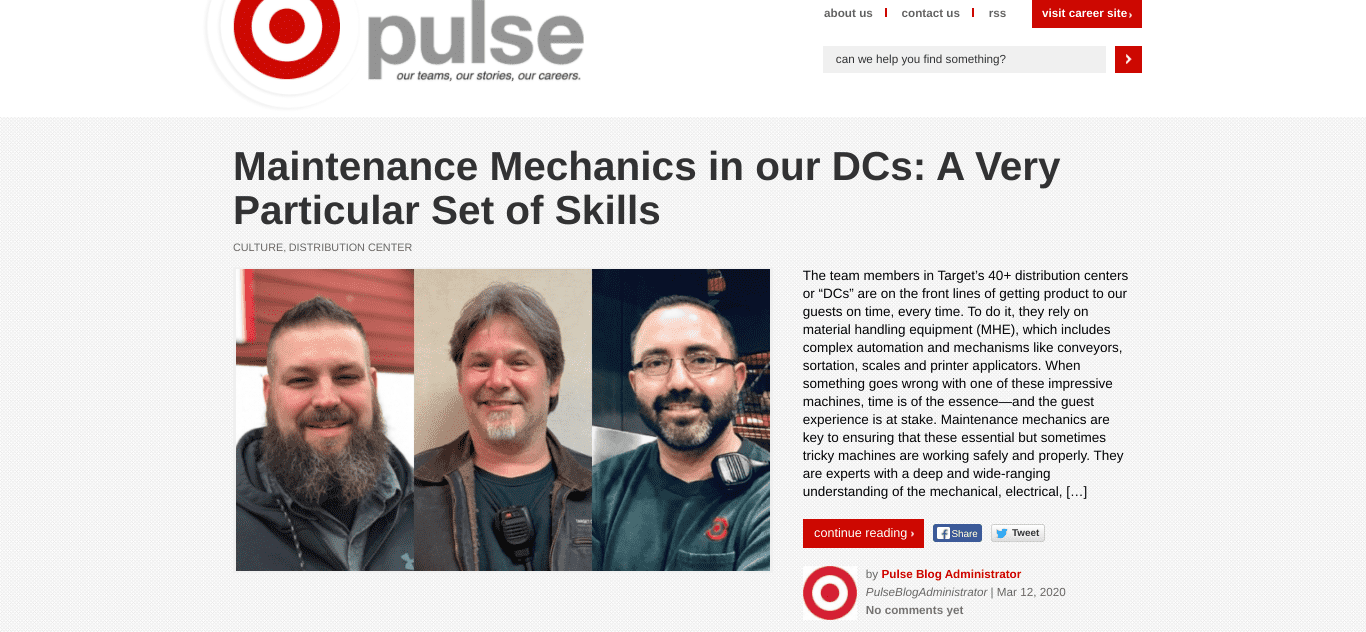 Target is one of the biggest retail giants on the planet. So, when it came to creating a blog to keep its customers and partners informed, it turned to WordPress. Run by its own team members, the Target Pulse blog showcases the immediately recognizable red-and-white branding of the retailer.
14. The Walt Disney Company

As a household name, The Walt Disney Company surely needs a reliable, robust platform for its official website. Powered by WordPress, this example website includes a large hero image on the homepage and a sticky navigation menu.
Embracing its mission of delivering a fun, entertaining experience, the website is made up of colorful pages and even animated fonts and buttons.
15. Georgia State University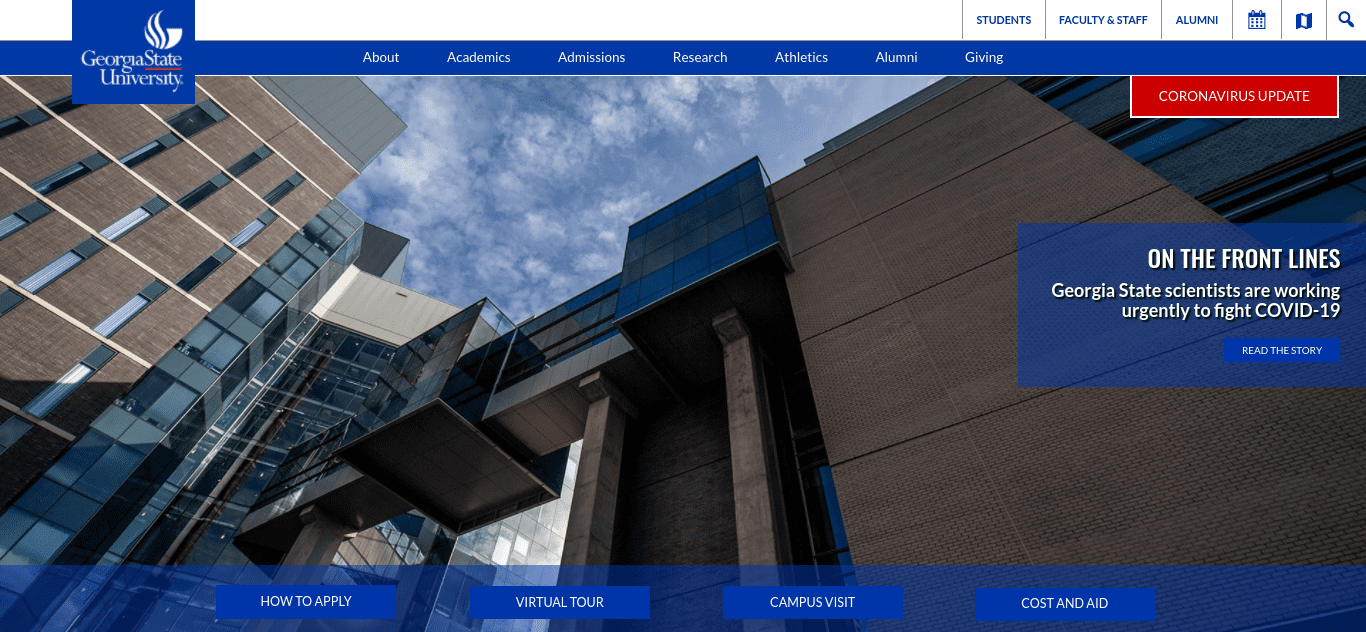 There are many WordPress example websites you could find in the education sector, specifically colleges and universities. Among them is Georgia State University. This large university uses gsu.edu to host more than 150 sites, including subdomains for its colleges and schools as well as visitor center information.
16. The Dallas Mavericks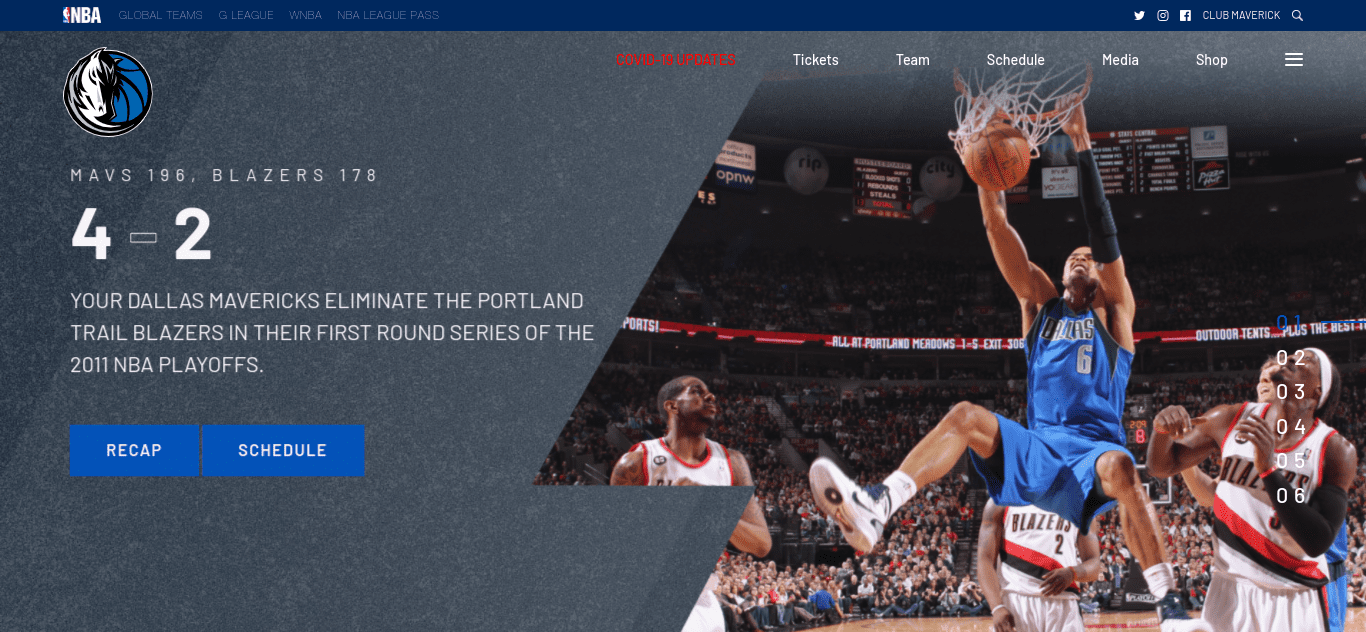 Sports fans can likely appreciate the value of having an official website dedicated to their favorite team. To keep followers updated on information about the players, coaches, and more, the Dallas Mavericks NBA team uses WordPress.
In addition to information about the organization, the website also includes an online shop, ticket purchasing functionality, and scheduling information.
17. Cutest Paw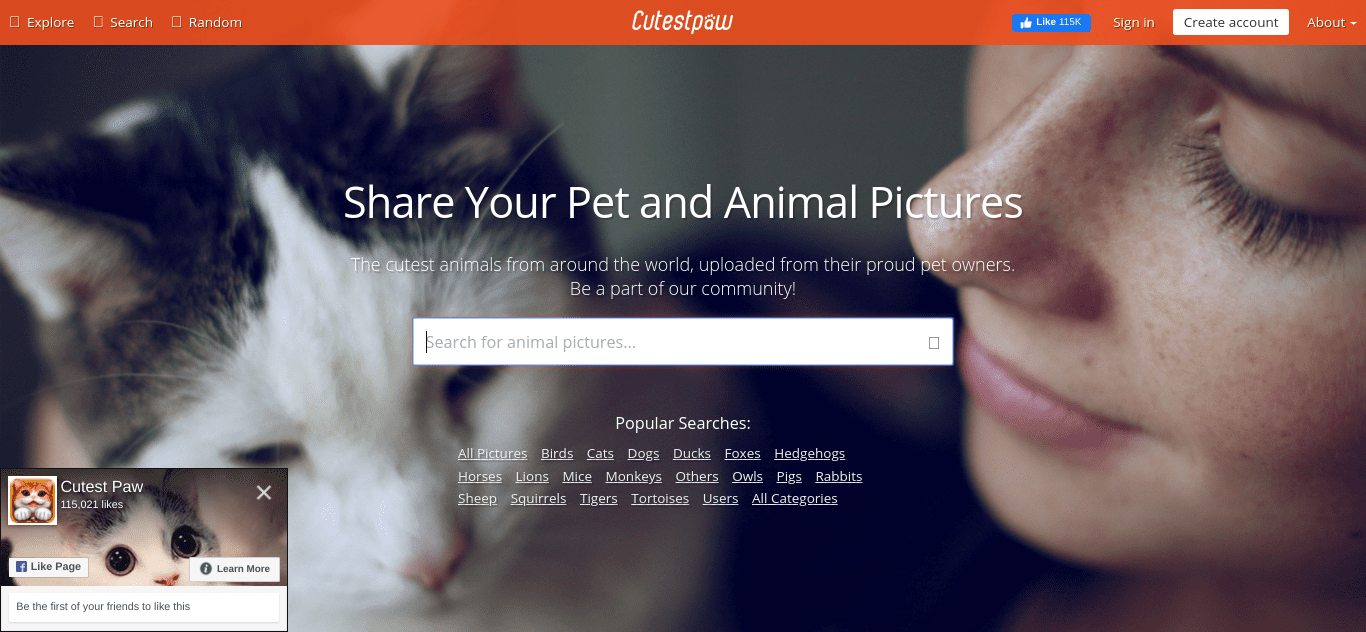 Many of the WordPress example websites we've discussed involve a lot of text-heavy content and articles. However, CutestPaw.com is one of the WordPress example websites that shows how the CMS can also be used for sites focused primarily on photos.
With the simple purpose of collecting and sharing cute animal photos for visitors to browse and enjoy, the Cutest Paw uses a custom theme that includes infinite scrolling and a grid-based layout. The minimalist yet dynamic design makes it easy for users to focus on what the site was built for: browsing photos.
18. The Rackspace Blog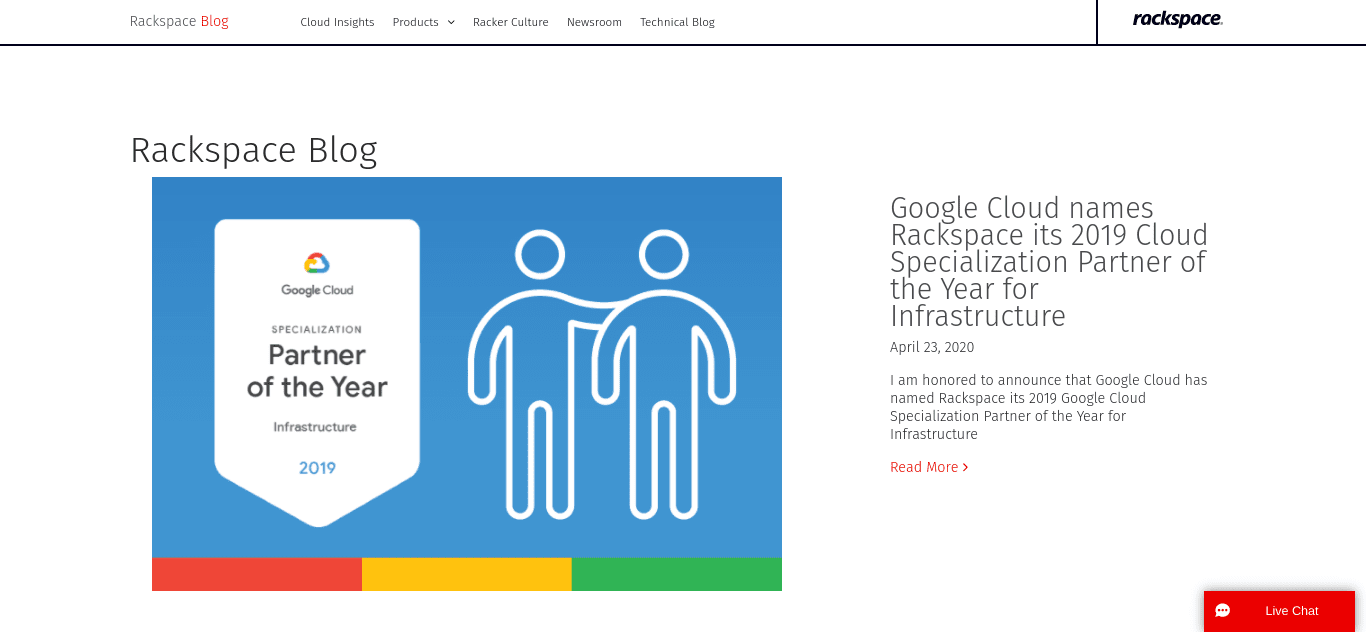 Rackspace is a hosting company and raw computing infrastructure provider. It uses the flexible, scalable WordPress CMS for its blog, which delivers product news as well as industry insights and updates. The blog incorporates colorful boxes in a grid layout, with posts organized into a clean, magazine-style format.
19. Smart Chameleon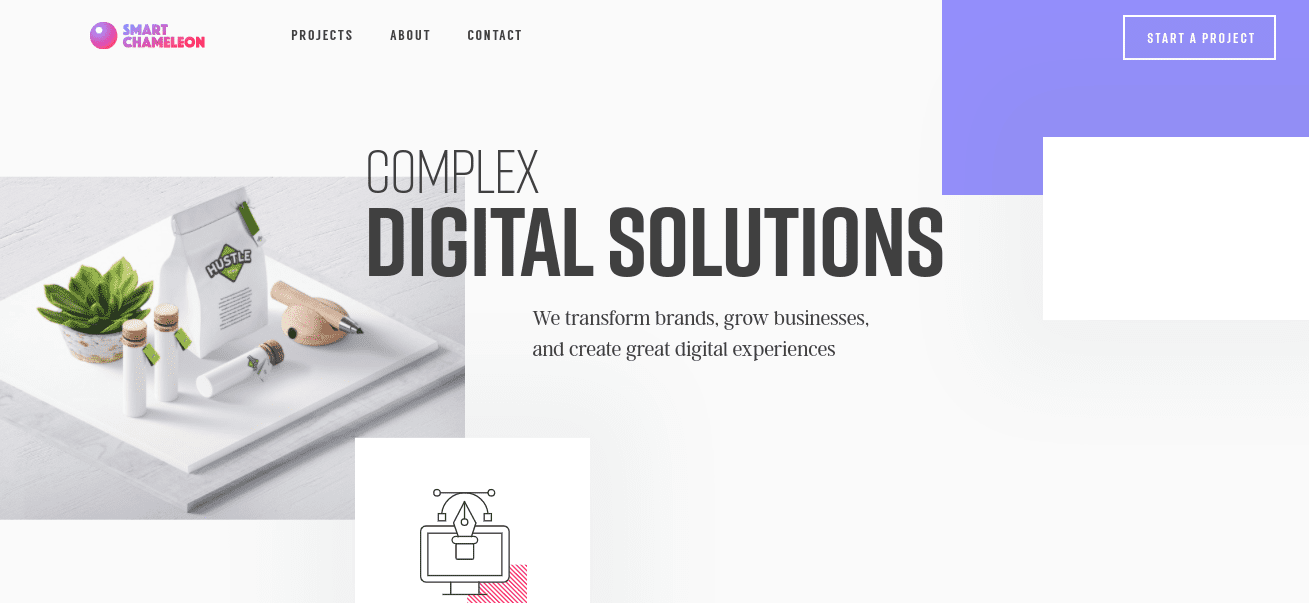 Smart Chameleon is a creative digital solutions agency. Of the many WordPress example websites to draw inspiration from, this one does a particularly strong job of showing how a site can harness the powerful features of the CMS to portray their brand.
This interactive website was built using the Astra theme and includes various animations such as interactive fonts and project flip cards.
20. SONY Music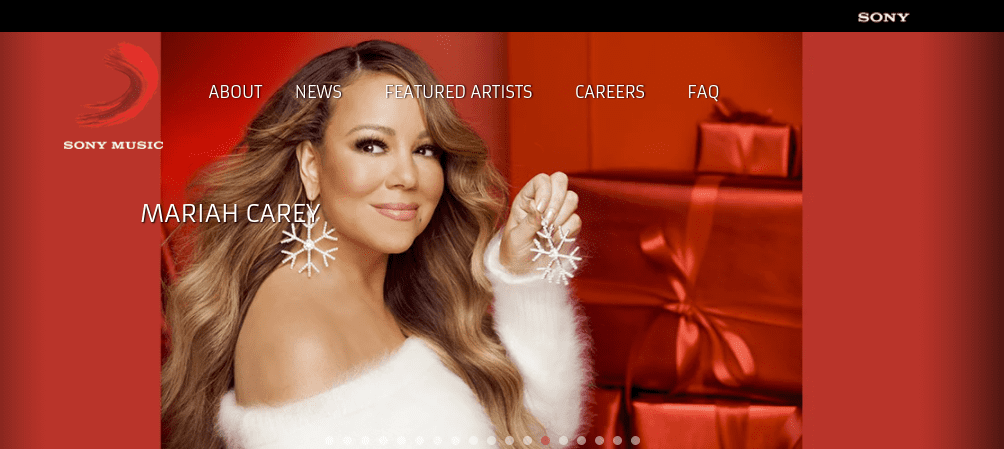 Global record label company Sony Music Entertainment owns many popular music labels and represents a wide range of artists including Harry Styles, Miranda Lambert, and Yo-Yo Ma. The SONY Music website runs on WordPress and features a sleek and simple design.
It showcases artists in a grid-style format, linking to their official sites. The other pages, such as the homepage, news, and FAQs are organized into lists.
21. Flickr Blog

Another WordPress example website is the companion blog of Flickr, one of the most popular sites for photo sharing. The Flickr blog contains a lot of images and resource-heavy content, which is organized into a clean, two-column layout. It features a full-screen header image and allows you to sort content by category or via the search box.
22. Usain Bolt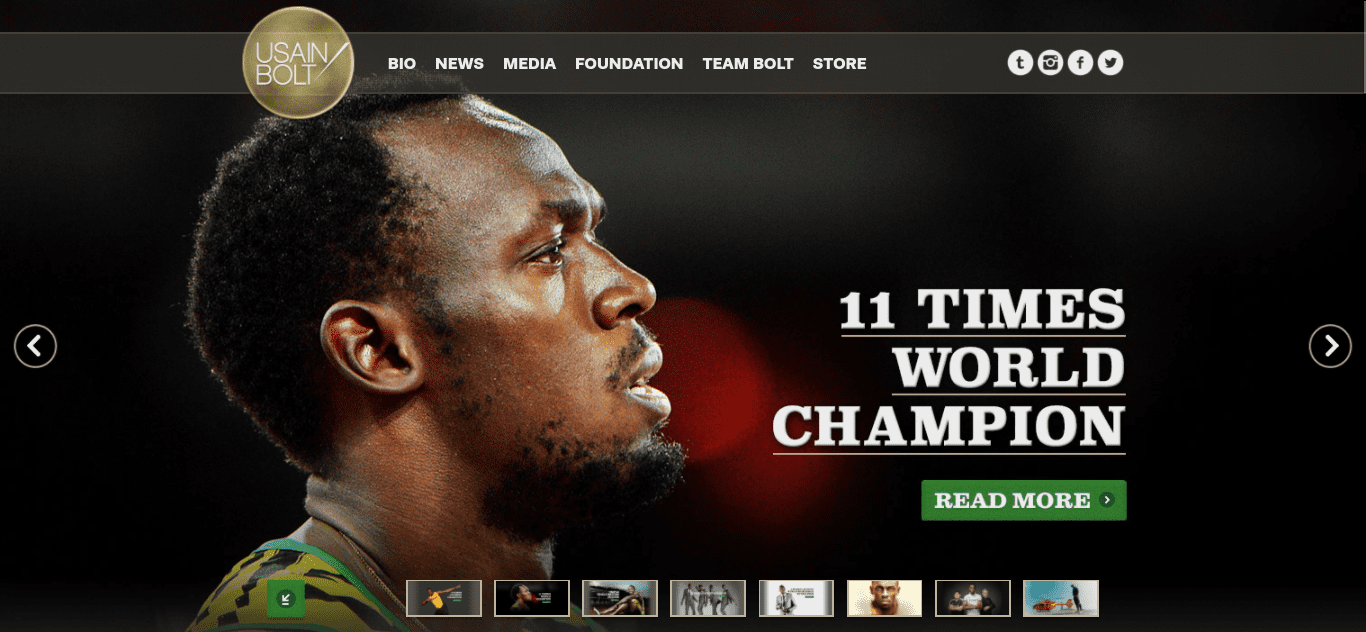 The official website of Usain Bolt, the fastest man in the world, runs on WordPress as well. This site features a parallax full-width slider, an animated grid with news and galleries, as well as an online shop that includes product carousels.
23. Evernote Blog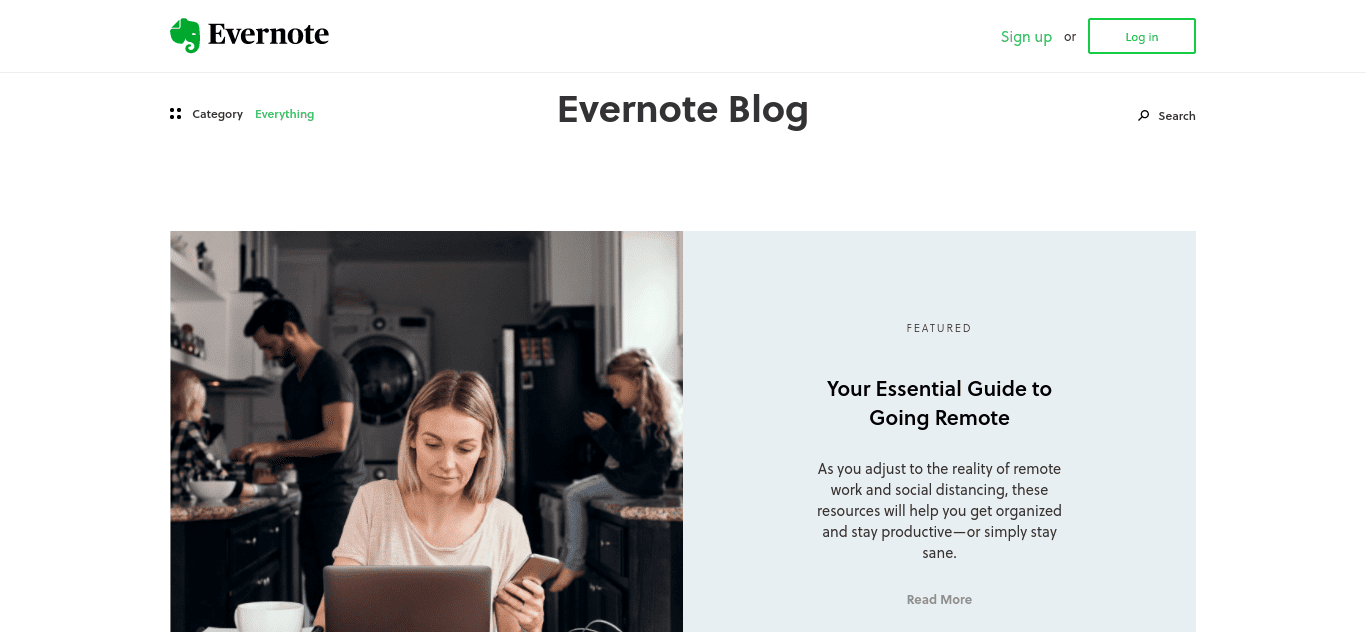 Delivering content to its more than 225 million users in over 25 different languages, the Evernote team uses WordPress for its blog. Displayed in a classic blog-list style, its posts include large, colorful featured images and clean typography.
24. Reader's Digest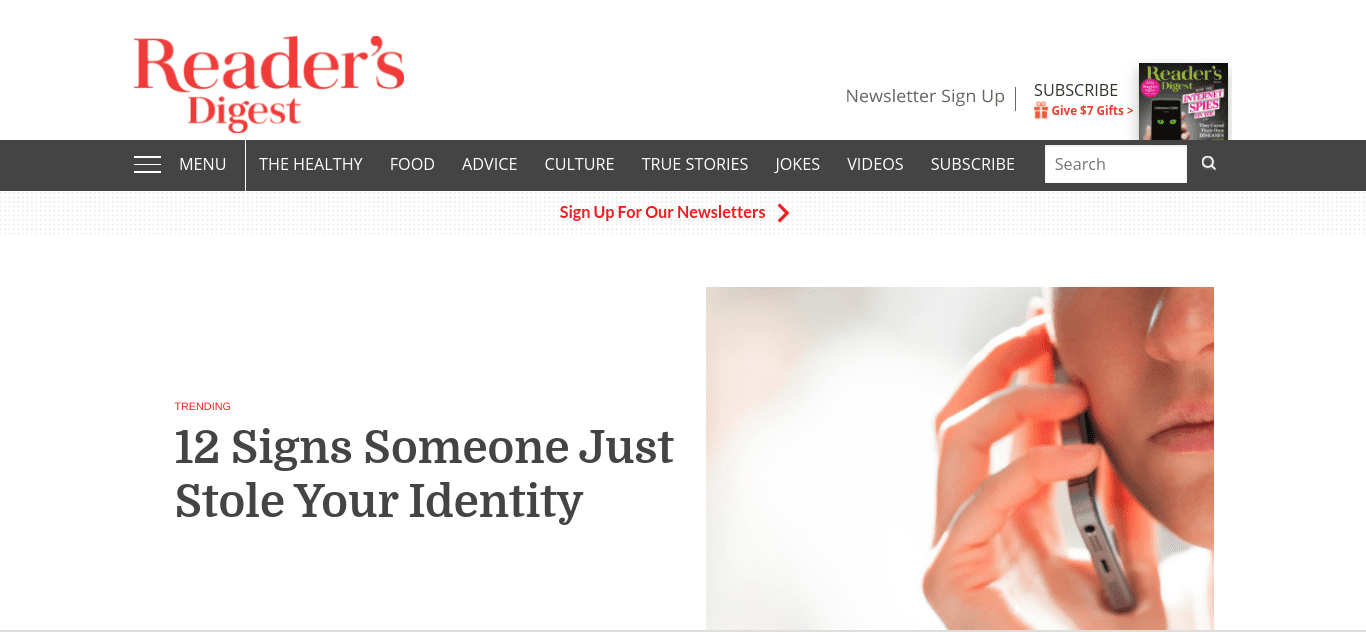 Reader's Digest is an extremely popular magazine that uses RD.com for its digital version. This WordPress example website receives millions of visitors per month. The elegant, magazine-style layout features a user-friendly interface, displaying articles in both slideshow and list styles and with clean, easy-to-read typography.
25. Method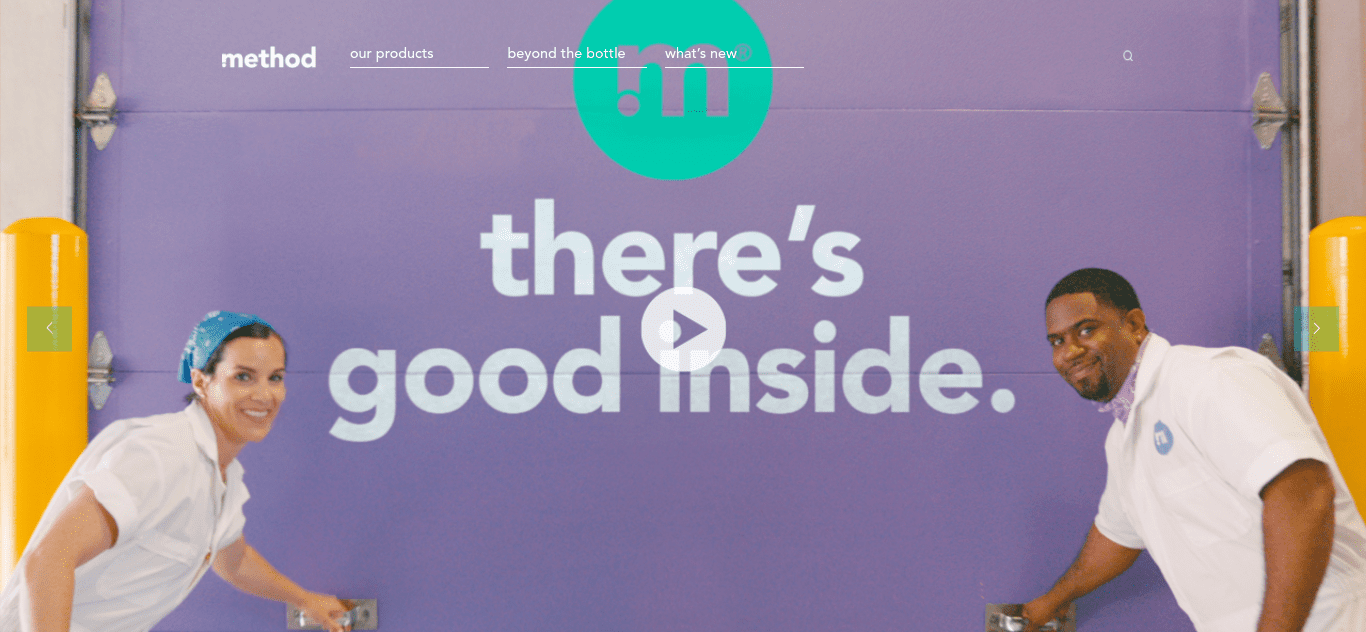 Method Products, branded as 'method', is a California-based company that produces natural cleaning products. As with its products' packaging, its WordPress-run website boasts modern designs and beautiful graphics. In addition to user-friendly navigation, this site includes an e-commerce store, colorful animations, and a drop-down mega menu.
Our Favorite Famous WordPress Sites 🏆
Many of the WordPress example websites we listed above are ones you probably recognize or even use yourself. However, there are a few especially famous WordPress example websites we haven't mentioned yet that we want to highlight here.
Facebook Newsroom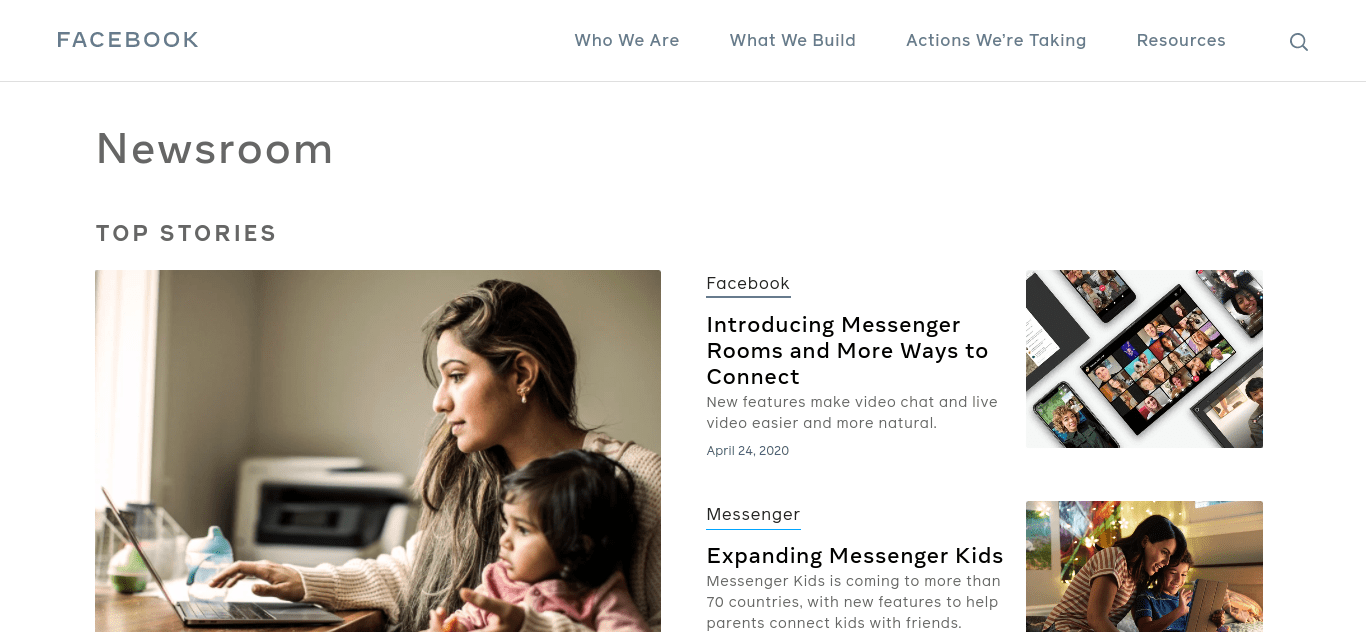 Facebook itself needs no introduction. However, some people may not realize that Facebook Newsroom, which is used to keep its billions of global users updated on the latest Facebook news, is built on WordPress. It's a wonderful example of a simple WordPress site with a worldwide readership.
In addition to the latest platform updates, Facebook Newsroom is used to handle the social media giant's blogging needs. It's also home to the company's information, including a timeline of its history, a directory, media galleries, and more. The site's minimal design includes a slider system for large images and videos, as well as simple, plain text news without thumbnails.
Vogue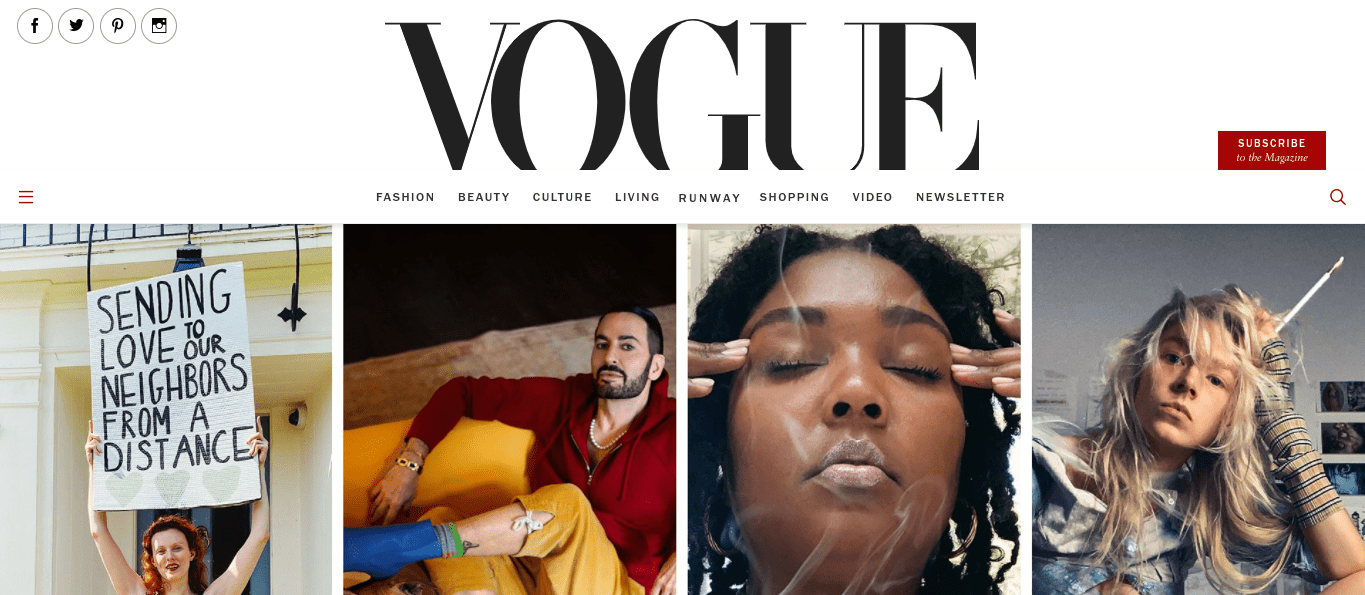 Vogue is perhaps best known for being one of the most popular fashion and lifestyle magazines in the world. In addition to its print magazines, this household name offers issues online through its WordPress-powered website.
Did you know Vogue's online platform is powered by WordPress? Even famous sites use our favorite CMS! #WordPress
Click To Tweet
In addition to a clean, modern design with a full-width header, the Vogue WordPress website features expandable posts and infinite scrolling with repeating elements such as video boxes. WordPress includes Vogue in its showcase of WordPress example websites explaining that it's "a great example of using a modern web app built with React and the WordPress Rest API."
Frequently Asked Questions (FAQs) ❓
At this point, hopefully, you have a better understanding of just how popular WordPress is and the many types of sites it can be used to create. However, there are still two FAQS we want to address regarding WordPress example sites.
What Websites Run on WordPress that I Wouldn't Have Thought Do?
There are many websites that people are often surprised to learn run on WordPress. You may have encountered a few already in this post. However, among the top is the official site of The White House:

According to WordPress, the White House began using the platform in 2017. Featuring a clean, minimalist layout that is easy to navigate, whitehouse.gov is used to keep everyone informed of the latest news regarding the economy, healthcare, and more.
What Are the Biggest Websites that Have Switched Over to WordPress from Another CMS?
Although many big brands and websites use WordPress today, it's not always clear how long they've used the CMS. However, when it comes to famous websites that have switched over to WordPress, we'd be remiss not to mention Rolling Stone.
In 2018, the popular online magazine was highlighted in a case study by the WordPress marketing team: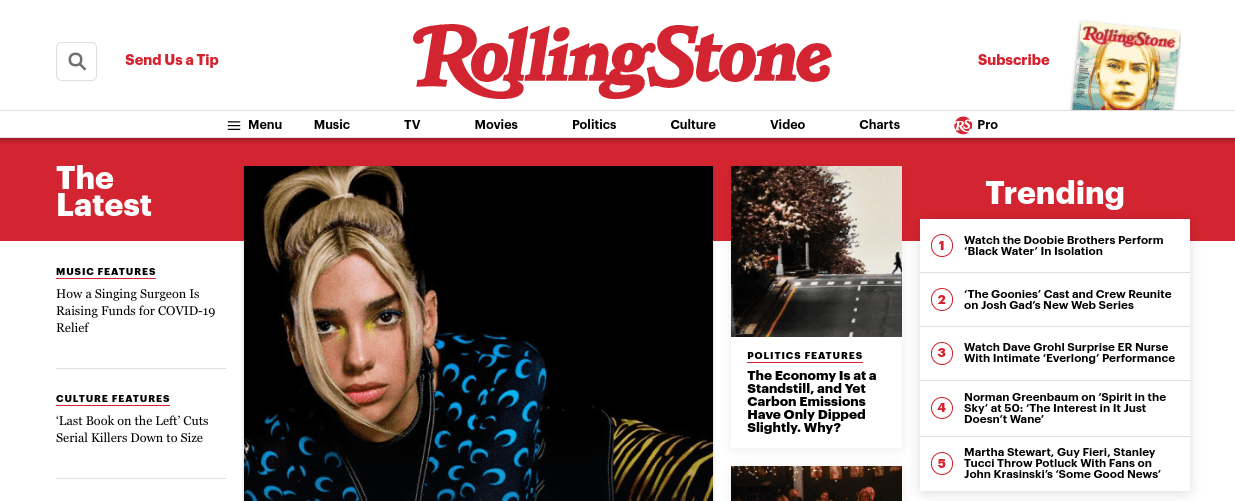 As they explained, the publication was dealing with a lack of modern editorial features for its digital writers, as well as development efficiencies to grow and scale the platform. After turning to WordPress, it was able to move decades' worth of digital content to WordPress and re-launch without any issues.
Wrapping Up ⌚️
WordPress is a powerful platform that can be used to create virtually any type of website. However, when it comes to building your own site, having real-life WordPress example websites to draw inspiration from can be helpful.
As we discussed in this post, there are a plethora of WordPress example websites that showcase the many ways the CMS can be used. From technology blogs and design studios to media corporations and government agencies, WordPress sites span the globe and are used in nearly every niche.
Once you narrow down the type of WordPress site you want to create, it's important to make sure it's supported with proper maintenance. At WP Buffs, we can help with that. Our Care Plans not only make managing sites easier, but can help expand their features and functionality as well!
Want to give your feedback or join the conversation? Add your comments 🐦 on Twitter!
Image credit: Unsplash.
You've got questions. We've got answers.
WordPress speed optimization service questions