The Captcha.
Many of us use it to protect our WordPress sites.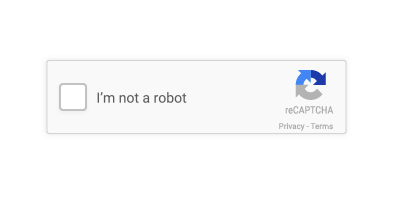 We protect login and registration forms as well as contact forms, reset password forms and comment forms from spam and malicious activity.
We even have the ability to protect our entire WordPress backend panel with Captchas.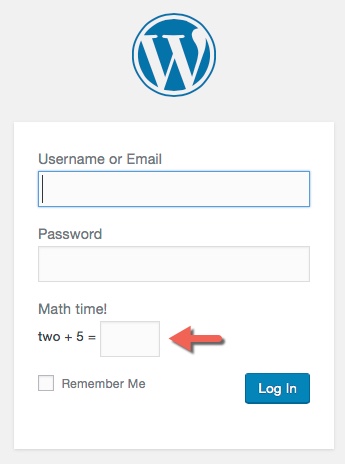 But as Artificial Intelligence evolves, will the almighty Captcha still be a secure solution for stopping brute-force attacks or bots from accessing our WordPress websites?
Artificial Intelligence is Here
Artificial Intelligence (AI) and machine learning are quickly becoming central to the future of technology.
But with their growth, we're also seeing a frightening increase in criminal potential.

DeepMind, the Alphabet subsidiary and leader in the AI space, announced recently its program that "mimics any human voice and which sounds more natural than the best existing text-to-speech systems, reducing the gap with human performance by over 50 percent."
"Imagine receiving a phone call from your aging mother seeking your help because she has forgotten her banking password.
Except it's not your mother. The voice on the other end of the phone call just sounds deceptively like her.
It is actually a computer-synthesized voice, a tour-de-force of artificial intelligence technology that has been crafted to make it possible for someone to masquerade via the telephone."
"The thing people don't get is that cybercrime is becoming automated and it is scaling exponentially."
– Marc Goodman, law enforcement adviser.
While incredibly innovative, the ability for machines to replicate and even outperform humans means software like the Captcha may quickly become obsolete. The entire point of the system is to add a human element that a computer bot simply can't hack.
But automated programs are hacking it, and doing so with increasing success. This means some may have to seek out additional WordPress support for hacked websites in the future.
Future generations of these tools are guaranteed to add machine learning capacity that have been spearheaded by artificial intelligence researchers to refine the quality of speech understanding, machine vision, natural language understanding and speech synthesis.
Cybercriminals Have Already Been Experimenting with AI
There are a number of computer security researchers who believe that digital criminals have been utilizing and experimenting with AI technologies for the best part of the last 5 years.

If you don't change your Captcha for two years, you will be owned by some machine vision algorithm.
– Stefan Savage, computer security researcher.
This can be seen in recent efforts to beat the web's Captcha system.
Captcha was brought to light in 2003 by Carnegie Mellon University to keep automated computer programs from stealing digital information. Since then, both artificial intelligence researchers ("white hat") and criminals ("black hat") have already been using machine vision software to overcome Captchas, so this is far from a new concept.
Surprisingly, one factor that has slowed down the growth of malicious Artificial Intelligence has been the extreme availability of free or low-cost human labor. Some electronic criminals farm out Captcha-breaking schemes to digital sweatshops where humans decode the Captcha puzzles for a small fee.
It seems that free labor is a commodity that pure Artificial Intelligence software won't have the ability to compete with in the near future.
Other Ways To Secure Your Website Today
Although AI may eventually have the upper hand over Captcha, there are other things you can do to secure your WordPress website.
1. Block Traffic From Certain IP Addresses
Automatically blocking traffic from IP addresses that are attempting to gain access to your WordPress site will help to stop unwanted, potentially malicious visitors.
2. Force Lockout
While AI may soon be able to regularly beat Captchas, it may still take them multiples tries to crack it. Locking out visitors who try and fail to beat the Captcha for an extended period of time will help keep your website safe.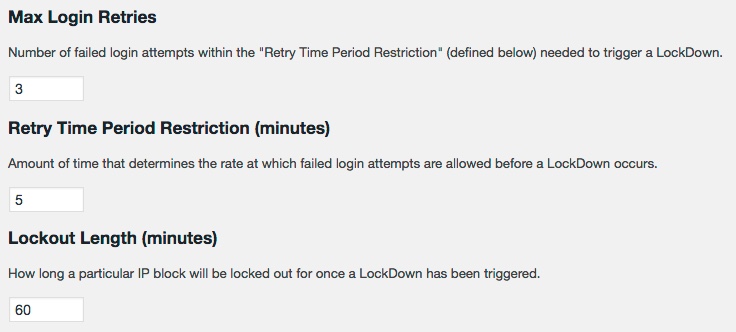 3. Keep Strong Passwords
It seems only a matter of time before machine learning and Artificial Intelligence have the capacity to regularly overcome Captchas. The most important things you can do today and in the future is to keep strong passwords for everything.

Captchas may be beat in the future, but there's still a lot of security you can implement on your WordPress site to keep it safe. Be diligent and give yourself the coverage necessary to keep your website happy and healthy!
Want to give your feedback or join the conversation? Add your comments 🐦 on Twitter.
SaveSave
SaveSave