While a WordPress website is a great place to establish one's brand and generate shareable content on its behalf, it's not enough to rely solely on a website to connect with an audience.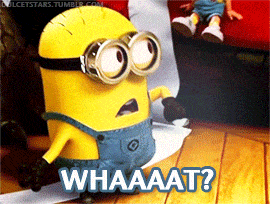 Take a look inside Google Analytics Acquisition tab and you'll see that organic search referrals aren't the only ones it tracks. In fact, there are a number of channels it monitors to find out where your website draws the most (and best quality) traffic from:
Direct visits
Organic search
Paid search and display ads
Referral
Social media referral
Email
As you can see, it's not enough to just look at "referrals" from around the web, social media gets its own dedicated module: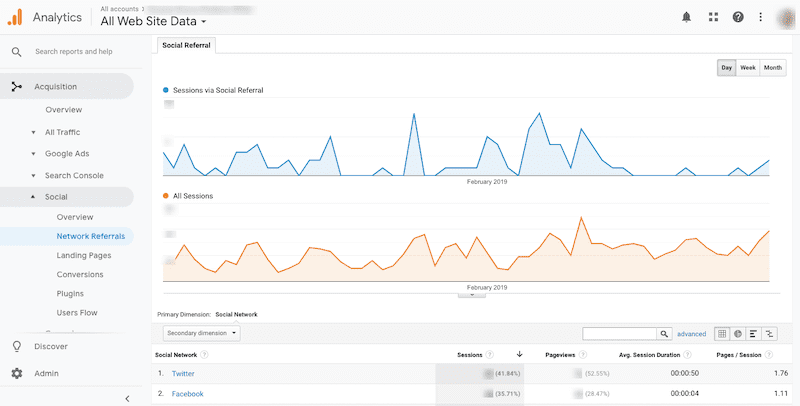 According to Google Analytics, there's good reason for this: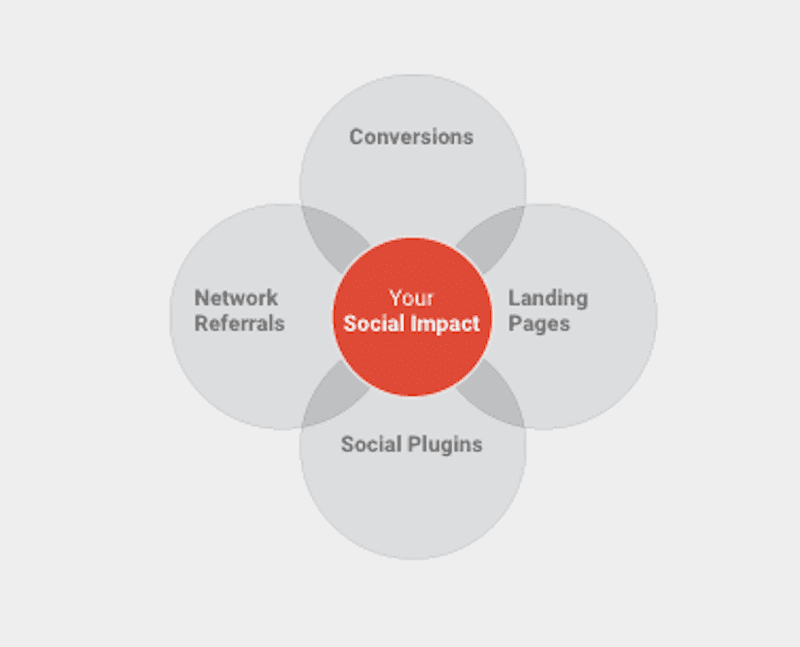 Social media is a powerful tool for attracting new prospects and return customers to a website. If you can improve the symbiotic relationship that should exist between your WordPress website and its social media accounts, you can boost your Social Impact (and conversions).
However, social media management is no easy task. There are multiple channels you have a presence on, which means logging in and out of various platforms to post, engage, and respond — and that takes time.
Just as WordPress multi-site management tools ease the amount of work you have to do when pulled in different directions, there are social media management tools that do something similar. In today's post, you're going to learn:
Social Media Management Tools: Why Do You Need Them? 🤷
From Facebook to Instagram, and LinkedIn to Reddit, there's a lot of ground to cover if you're trying to establish a solid presence across multiple social media profiles for your business or personal brand. That's the very first reason why you need social media tools:
To stop spending so much time managing all of your social media.
By aggregating all of your social accounts in one place, and allowing you to handle posts and engagements within them, these tools are essential if you want to streamline your workflow.
📜 The very reason you need social media management tools is to stop spending so much time managing all of your social media. Ironic, don't you think? #WordPress
Click To Tweet
Also, top social media tools include built-in analytics.
This gives you the ability to see just how well your posts are performing with social media users. This is a piece that's missing from Google Analytics data as it can only capture what those users do once they've visited your website.
There's the customer service piece to think about, too.
Smart Insights reports that consumers are more than ready to actively engage with a brand on social media: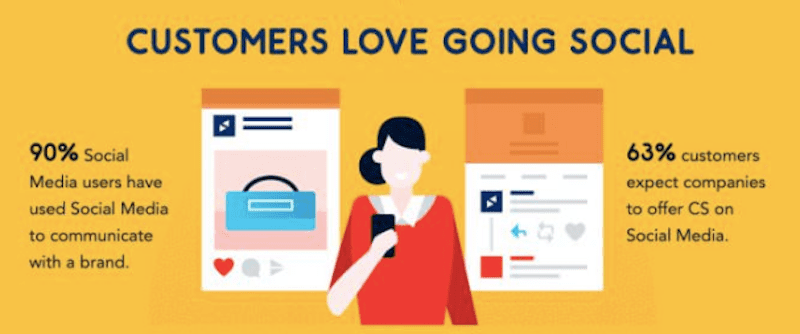 In some cases, this has to do with wanting support, though there are other reasons they've reported engaging with a brand on social media. Some use it for pre-sales inquiries while others use it to give businesses feedback.
That said, social media is huge for consumers when it comes to customer service: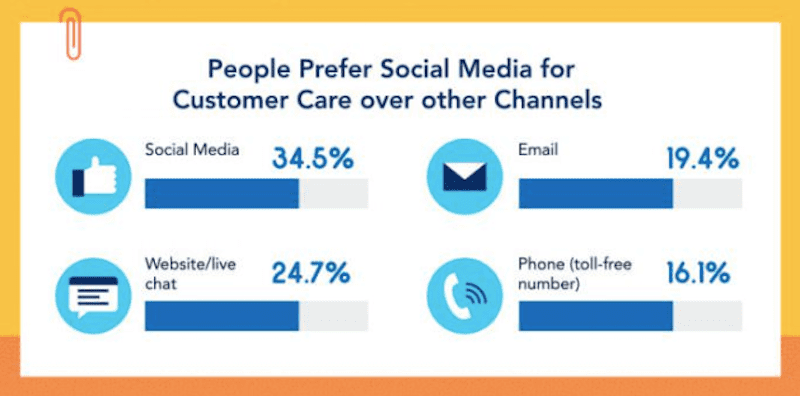 It beats out phone, email, and even live chat as the most common means for getting support from a company. Needless to say, social media tools are critical for this purpose. If you're not actively monitoring your accounts or for mentions of your brand name on social, you might miss these pleas for help.
Which leads me to my final point: social media tools can help you increase your conversion rates.
Social media is all about joining a community of actively engaged users. If your social media pages seem like nothing more than empty shells sitting there for the purpose of simply having a presence, people will take notice.
If you're using social media marketing for your business, then you need to be prepared to work on it, day in and day out (again, which is why you need social media management tools to help you better manage it). As Thomas Griffin pointed out:
"You can't just start posting on social media and expect to boost conversions right away, you've got to build up engagement too. That means when a user comments on your post, reply to them and if they spend the time to compliment you or share their opinion, say thank you."
Bottom line: make your brand one that's worth engaging with. Prove that there's a human on the other side of that page and give social media users a reason to visit your website and, consequently, convert.
The Best Social Media Management Tools: Free and Paid 💰
Whether you're trying to more effectively manage social media for yourself or for your clients, you should be using tools that make your life easier. Not every post, share, or engagement needs to be done by your hand. A lot of this can be automated and scheduled ahead of time.
While there is no such thing as a free social media management tool for business, you can try each of these for free before you buy:
1. Social Web Suite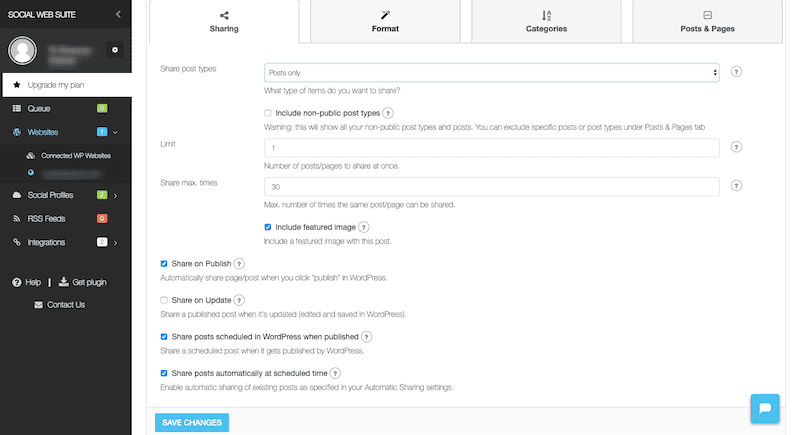 What makes Social Web Suite* so different from other social media tools is that it directly integrates with WordPress. This is why WordPress experts like ManageWP love it so much.
It has solid integrations with all your favorite social platforms as well like Twitter, Facebook, LinkedIn and WordPress of course.*
The WordPress Plugin
You can use Social Web Suite to post to multiple social media channels, automate your schedules, aggregate content from RSS feeds, and more. However, it's the WordPress plugin that really makes this a tool worth looking at.
One thing to note here is that the plugin doesn't bring social media management into WordPress.
What it does, however, is bring WordPress into your social media tool — which most of them won't do for you. Instead, you're relegated to managing social media in a tool like Buffer or Sprout and then having to manually grab content links from your WordPress site and bring them into the tool for promotion. This simplifies all that.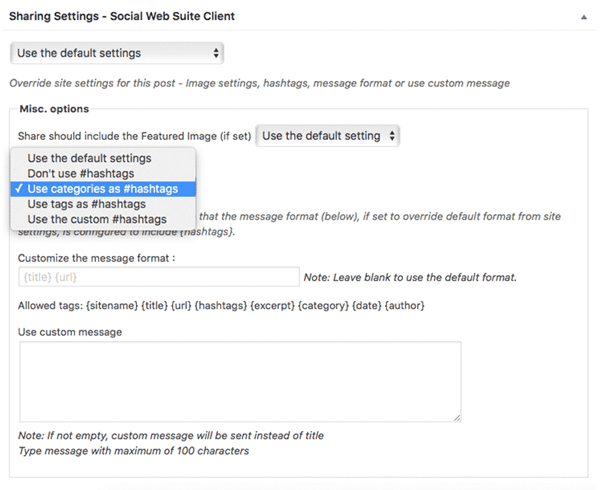 You can even plan any upcoming social media activity with their powerful calendar view.*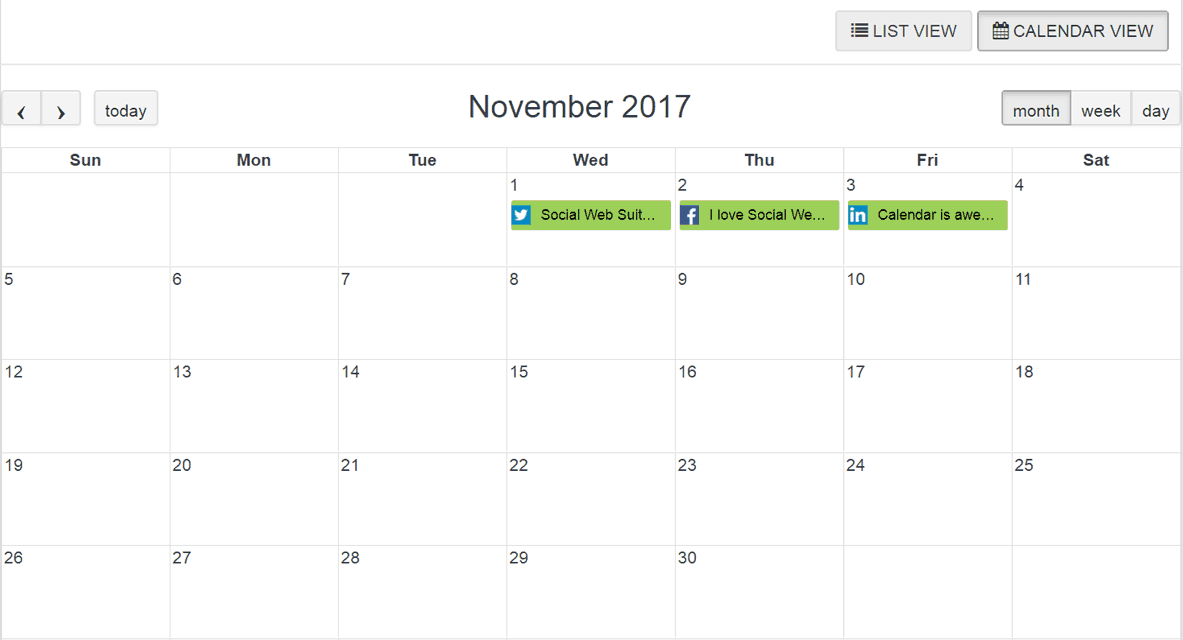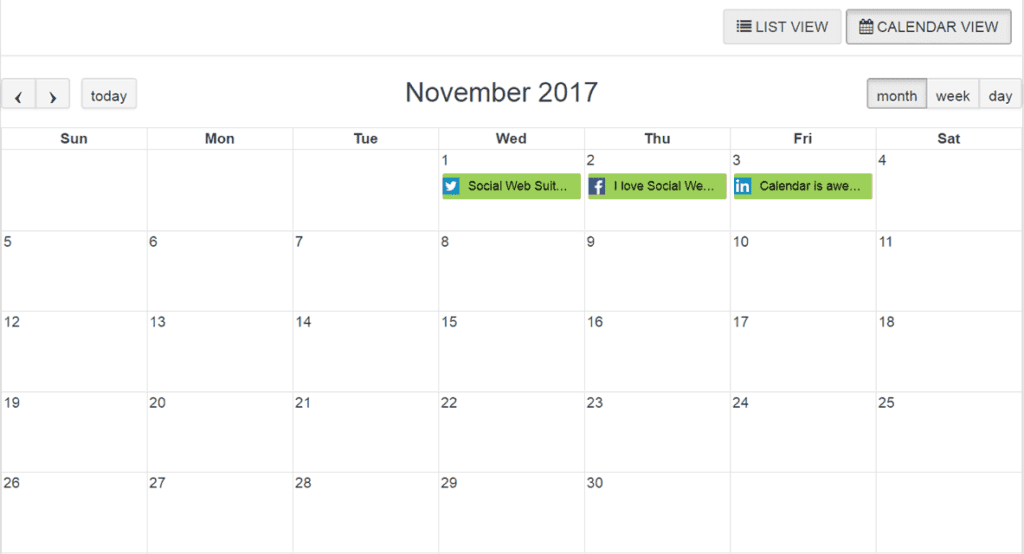 Want to schedule out social media activity for the next few days, weeks or months? That's no problem with SWS's robust scheduling tools.*
Even better, you can automate the process with just a few clicks of the buttons. You just have to decide what kinds of content you want to share, when to share them, and how to hashtag them.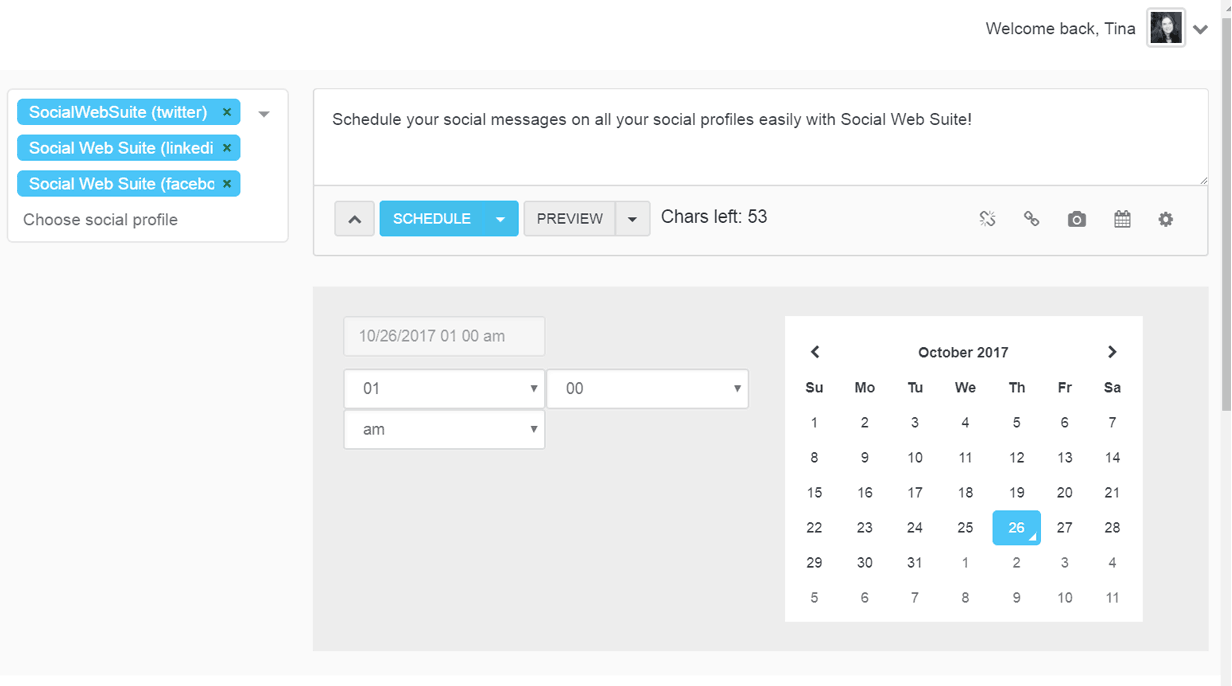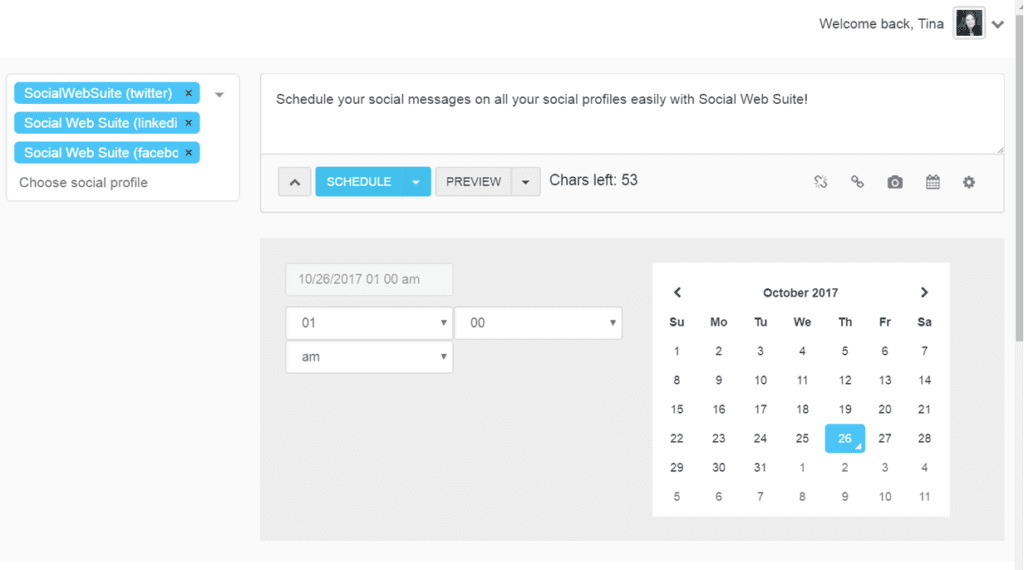 And then there are the terrific testimonials for Social Web Suite!* Our close friends like BobWP and Joe Casabona love the tool so we're confident you will too.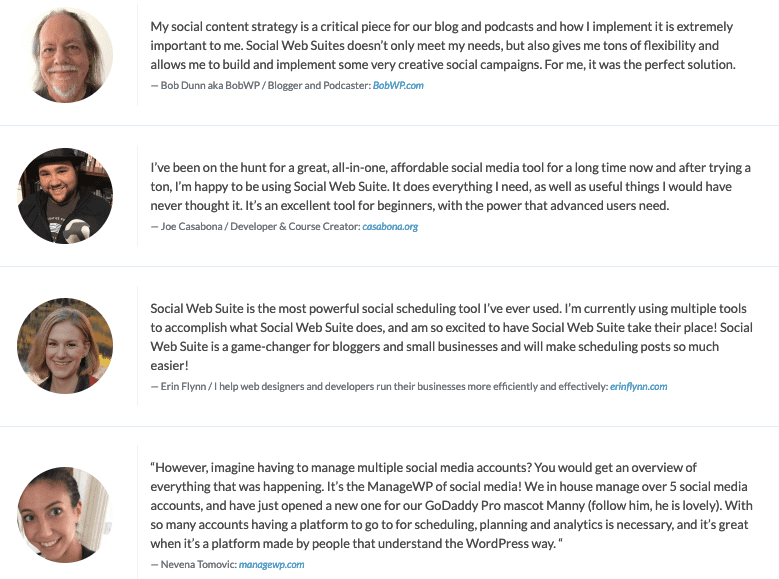 Joe's one of our favorite WordPress people. He's even been on the WPMRR WordPress podcast! Joe goes deep on everything note taking: pens, notebooks, to-do apps, how to efficiently get tasks done, and more. He's a genuinely cool dude and he even timeboxes too!
2. Buffer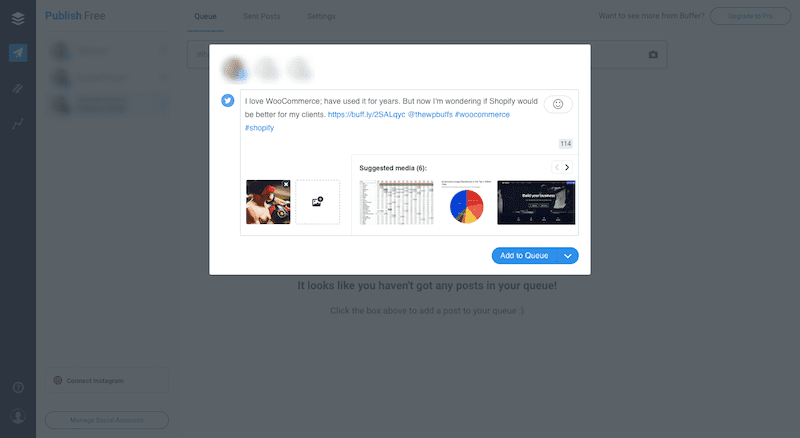 Here are the rave-worthy features of Buffer:
Three Tools
Buffer makes it really simple. You can:
Publish posts
Reply to posts
Analyze posts
While there are some other nuances to social media marketing, Buffer has the important parts covered.
Five Channels
Buffer gives you instant access to five social media channels:
Facebook – pages and groups
LinkedIn – pages and profiles
Twitter
Instagram
Pinterest
In addition, you can write a post for one channel and then quickly duplicate it across as many others as you wish. The best part is that you can schedule your posts far into the future so you can, potentially, take a weekend off.  From posting that is!  The engagement part is all on you.
On-the-Spot Sharing
Buffer makes it easy to share wherever you are and whenever you want. You can download its mobile app and install a browser extension. This will enable you to share posts from any device and from right within your browser. This is one of the key features Elegant Themes applauds Buffer for.
In addition, Buffer allows premium users to create RSS feeds from which they can share content. There's no need to go surfing the web or hopping into social media if Buffer brings it all to you.
Collaboration
Buffer's plans don't include per-user pricing. The flat fee allows you to invite whichever team members or clients you want to collaborate with to post and share content for your accounts.
Analytics
Buffer does a lot with advanced analytics to help you see more clearly what's working and what's not.
Enable Google Analytics campaign tracking and watch how specific posts perform.
Study engagement trends on your posts and then share on the best days and times.
Drag-and-drop winning posts from your Past Posts list or Analytics back into the queue to reuse old content.
3. Hootsuite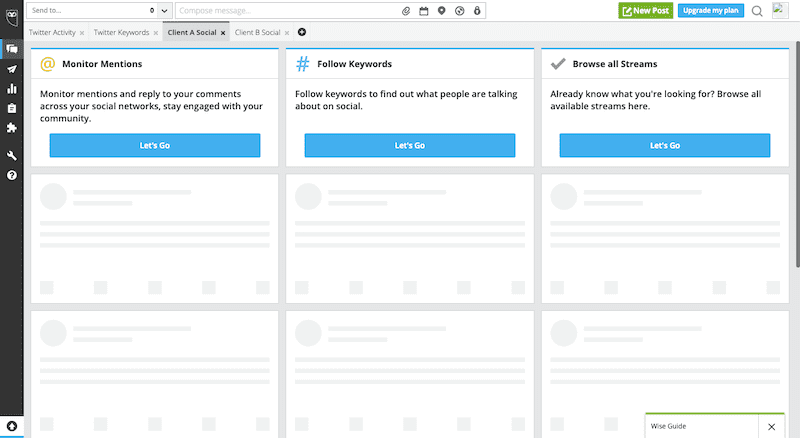 Here are the rave-worthy features of Hootsuite:
Social Media Channels
The free and professional plan limits how many channels you can use, but all of the others give you room to mix-and-match the ones that are available:
Facebook – profile, page, or group
LinkedIn – profile or group
Instagram
Pinterest
Twitter
YouTube
In addition, Hootsuite integrates with a whole host of business apps that extend these social channels' capabilities with better tracking, enhanced visuals, customer service, e-commerce, and more.
End-to-End Social Media Tools
There's so much you can do within Hootsuite. Just pay attention to what your plan comes with as even the premium plans do have certain restrictions in terms of what you can do around:
Scheduling posts
Monitoring account activity, mentions, followers, direct messages, keywords, etc.
Curating content
Boosting posts
Analyzing post performance
Planning and Organization
You can plan your entire social media marketing strategy and campaigns here.
The calendar tool is helpful for seeing all your posts at a glance while also allowing you to instantly reshare top posts.
Campaign scheduling rules make management mostly hands-off.
Streams allow you to organize your dashboard based on client, social media channel, or activity type.
Collaboration
Like other good collaboration software, Hootsuite provides tools that:
Allow your team to work seamlessly together.
Give you control over who can do what and where.
Enable you to create pre-approved content so your team only shares messages that are on brand.
Analytics
Hootsuite lets you view results not just of individual posts, but look at how entire campaigns performed — cross channel as well as between organic and paid posts.
You can also use advanced filtering options to go deeper on all the data available to you. This includes not just the reporting feature but also monitoring as well.
Resources
Hootsuite has a rich repository of resources and courses available to users who want to get more out of their social media management. For instance, you can use a tool like the Social Media ROI Calculator to present your clients with valid predictions for the success of their campaign. (You can also use it to charge higher prices based on the value they get out of it.)
4. SocialPilot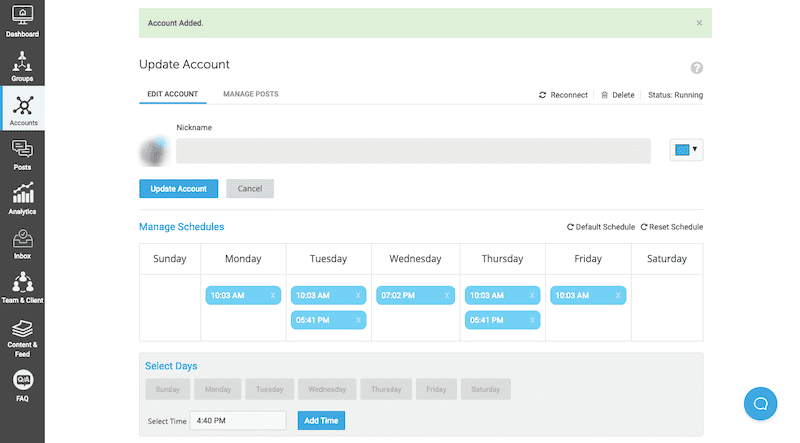 Here are the rave-worthy features of SocialPilot:
Dashboard
SocialPilot is a fantastic-looking and highly intuitive social media management tool. Along the left-hand side, you'll find everything you need to manage your social media accounts, posts, and users. Along the top is where you can manage the settings for your own account.
Made for Social Media Managers
This is not the kind of tool you'll want to use if you're just trying to manage your own freelance business's social presence. This is a true business tool that presents social media companies of all sizes with options for better management of client accounts. That's why features like white labeling, client access, and team workflows feature prominently.
Social Media Channels
SocialPilot goes beyond just the standard set of social media channels and gives you access to ones your clients might have asked for but that you didn't realize you could easily manage. Here is the full list:
Facebook
Twitter
LinkedIn
Instagram
Pinterest
Google My Business
Tumblr
VK
Xing
Time-Savers
SocialPilot does a lot to keep you from having to manually handle each of your clients' social media accounts. For example:
Automate scheduling rules.
Bulk post uploads via CSV.
Hold contributed posts in "Review".
Curate content from RSS feeds and auto-share with preferred hashtags.
Use Social Inbox to review all your messages in one place.
Receive content suggestions from SocialPilot.
Analytics
SocialPilot provides advanced reporting so you can see both inside and all around your social media accounts. For instance, not only can you look at how your content has performed and the audience responded, but you can study influencer activity and adjust your campaigns based on their best practices.
5. Sprout Social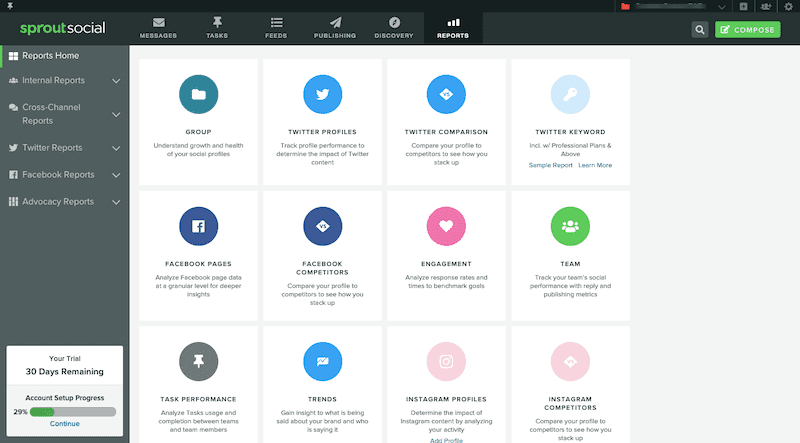 Here are the rave-worthy features of Sprout Social:
Social Media Channels
Sprout Social keeps it simple and allows users to manage:
Facebook
LinkedIn
Instagram
Twitter
Pinterest
However, the platform is anything but simple as you can quickly publish posts and work through messages for all channels in one inbox. This is a tool best used by web design and social media agencies targeting enterprise-level clients.
Publishing
You have a variety of options for publishing content with Sprout Social. You can:
Write and schedule it by hand.
Write and let the auto scheduler rules post it for you.
Write and save as a draft for someone else to publish.
Set up feeds and let Sprout Social automatically post from them on your behalf.
Monitoring
There's a lot you have to keep your eyes on in terms of social media management, but Sprout Social takes it a few steps further.
You can, of course, monitor the usual brand and relevant business keywords. However, with Sprout Social listening, you can:
Locate the right conversations to get involved in.
Monitor what's going on with the competition.
Assess the social media landscape for your industry.
Sprout Social provides you with insights needed to strengthen your marketing strategy and take action.
Automation
Automated scheduling of posts is just one of the time savers you'll get from Sprout.
You can also use it to optimize and automate send times with ViralPost. This tool looks at your most viral-worthy posts and studies the audience behaviors around it to find your best dates and times to share.
Another way to automate with Sprout is with Twitter and Facebook chatbots. If social support is important to your business, then this social media tool would be incredibly handy and save you time having to respond to every message.
Team Management
Sprout Social is part social media management tool and part team management tool. If you have multiple team members responsible for working on social media and at different parts of the workflow, this tool would be a fantastic choice.
With Sprout, you can:
Create a post-approval workflow.
Turn your posts and engagements into assignable tasks that can then be marked off upon completion.
Create an archive of approved assets that the team must use when sharing content.
You then have oversight as the admin. You won't just see when tasks are assigned or completed either. You'll actually see when team members are inside of Sprout working on them.
Analytics
As you might imagine, Sprout handles analytics much like a task management tool might. You'll still get reports that drill down into post-performance, competitive analysis, and trends. But you'll also see team and task-related reports so you can monitor and manage the efficacy of your social media workflow.
Other Social Media Tools to Better Help You Manage Campaigns 🔨
Standalone social media management tools aren't the only ones that will help you manage social marketing campaigns. Whether you want to push people to share to get a discount on your products or services or want to level up your SEO game, these should be massively helpful.
1. SEMrush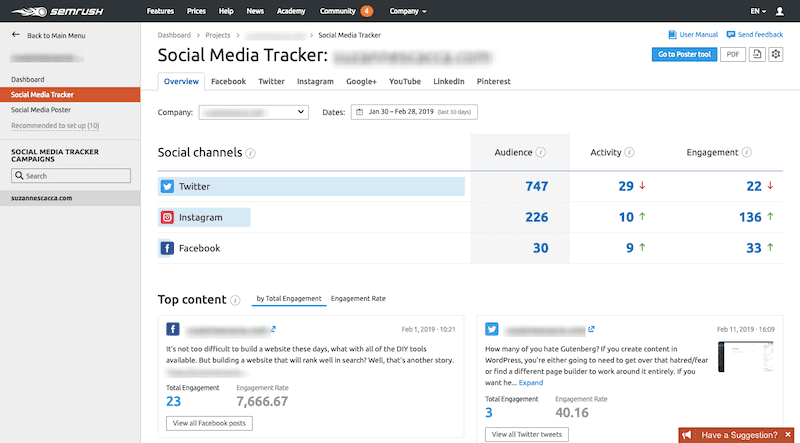 Here are the rave-worthy features of SEMrush*:
SEO + Social
To be clear, SEMrush is not a social media tool. SEMrush is used by most as an inbound marketing tool. Because its main focus is on keyword research and competitive analysis, many don't think to look for social media management tools. But they do exist if you know where to find them.
Go to the Projects tab and enable the Social Tracker and Poster tools to get started.
Social Media Channels
Once enabled, you can use SEMrush's social media tools to post content to any of your professional channels on the following:
Facebook
Twitter
Instagram
YouTube
LinkedIn
Pinterest
You can also track what's happening with each post in terms of audience reach, engagement rate, and total engagements.
Social Media Management
Managing social media with SEMrush is a lot like managing it with a tool like Buffer. You can quickly get posts written and out to your channels using this tool. You could automate post schedules so you only have to worry about the writing piece. And you can use the built-in calendar tool to identify gaps in your social posting schedule.
But that's about it in terms of posting content with SEMrush. The main reason you'd manage social from this tool is to leverage the keyword and competitive analysis tools that already exist within it.
Competitive Analysis
This is what SEMrush does best, so it's no surprise it would include a competitive analysis feature inside the Social Tracker. If you scroll to the bottom of your dashboard, you can add your competitors' websites and social channels. Then, watch as SEMrush tells you how your audience, activity, and engagement rates compare.
2. Upfluence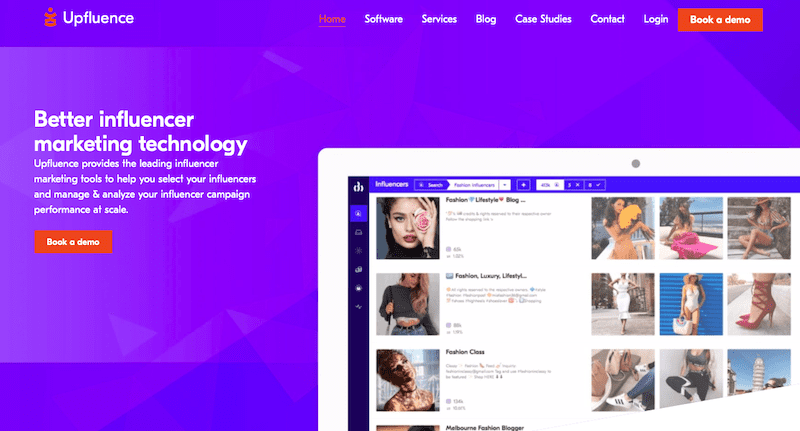 Both Shane Barker and Lilach Bullock recommend Upfluence for social media influencer outreach. This isn't always a part of a business's social media strategy — especially if the business is new and their budget is low — but this is something to be aware of when your clients are ready to utilize influencers to their advantage.
Influencer Outreach
Upfluence (and other influencer outreach tools) works similarly to social media management tools. In sum, it allows you to:
Research and locate influencers on social media and blogs to promote your clients' businesses.
Review their own audience and engagement statistics to find the one that's best for you.
Contact those influencers (at scale) about working together.
Create and manage influencer campaigns.
With many consumers now buying products and services based on the word of influencers, this may be a piece you want to add to your social media strategy somewhere down the line.
3. IFTTT/Zapier
Shutterstock suggests that social media managers go beyond just the traditional:
Write a post.
Schedule it to the social channel(s).
Monitor and analyze.
Instead, you should think of ways to cut down even more on the time you spend on social media management with tools built for this specific purpose: IFTTT and Zapier.
Zapier
Here is an example of what Zapier can do to connect your social media accounts in ways that traditional social media tools can't: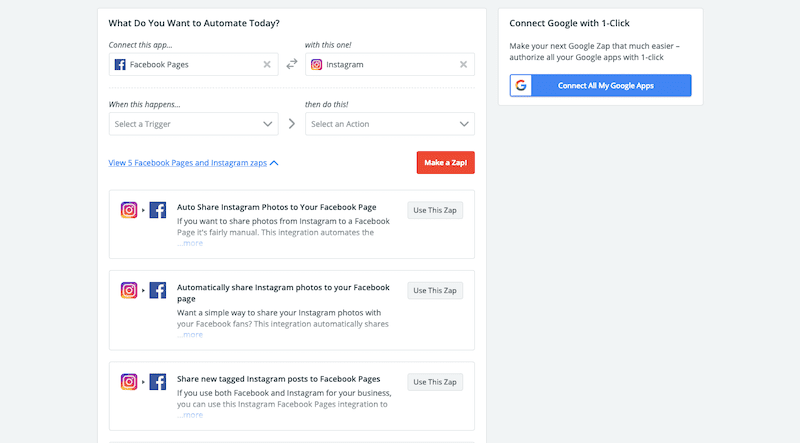 IFTTT
Here is a sample of what IFTTT can do: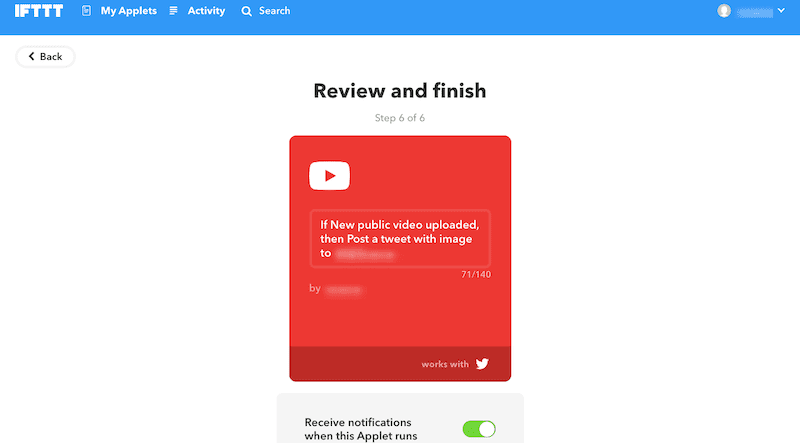 You can also use zaps and applets to trigger actions to take place on social media once content has been published to your WordPress website. That way, you won't have to program a new WordPress plugin to do so for you.
Wrapping Up 🎀
As you look for ways to add value to the work you do for clients, consider adding social media management to the list.
With the right social media tool on your side, there really won't be much for you to do to post content on their behalf. Engagement will still require some work and you'll want to keep an eye on analytics to ensure your posts are doing what they're supposed to, but at least you'll be relieved (mostly) of the tedious task of sharing content.
You might also consider using this as an opportunity to scale your services and your team. If you're looking for a way to bring more recurring revenue to the business in addition to website creation and website maintenance, social media management might just be the ticket.
Want to give your feedback or join the conversation? Add your comments 🐦 on Twitter.