When it comes to getting help, nothing beats the value of getting real-time assistance. That's why most managed hosting providers offer WordPress help chat options available for you to communicate with experts you can trust.
What if you want to provide your clients with the same level of care? Although setting up a live chat for your site may seem dauting, it's actually quite simple. All it takes is finding the right plugin.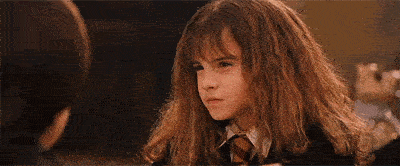 In this article, we'll help you find the best live chat plugin for WordPress, and provide answers to the following questions:
What Are the Benefits of Using Live Chats? 💬
Just because one sells a product or solution online doesn't mean they're free of the responsibility to provide real-time customer service to the end user. Or to prospects wondering if they should become end users.
As Rounak Ahmed states on the weDevs blog:
"Live chats are not only a faster communication means for sellers and customers, they are also preferred by buyers."
But it's not just the speed of customer service that makes live chat an effective SaaS tool in one's arsenal. 
There are a number of other reasons why live chat help to improve not only a business's operations but also the relationships it has with consumers.
Data Collection
Let's say your website is fairly new, but it's receiving a steady amount of traffic. You did a bunch of research while building the site and gained a lot of insights about the intended end user from your client.
But was all of that information spot-on? Are visitors the actual end users you built it for in the first place? And are they doing what you hoped they'd do?
The more time your client or their support team spends inside the live chat, watching over visitors and engaging with them, the more data you'll have to better tailor the website experience.
Personalized Care
Personalization is very important to consumers, especially the younger generations with the greatest amount of spending power.
One of the things live chat enables a business to do is peek behind the curtain and watch what visitors do on the site. It allows support personnel to draw on a visitor's history with the website to deliver more insightful assistance during their live chat engagement.
Providing timely and personalized support can only do wonders for your business, turning one time visitors into repeat customers. 
Improving Conversions
Having someone that can help visitors with their questions, concerns, or issues means there's a much greater likelihood they'll convert.
Every website owner hopes to create a frictionless experience, however, sometimes the product or service itself is the source of the friction. That's why a live chat agent can be so helpful.
💬 Live chat doesn't just boost a business's earnings through direct support that leads to conversion. It helps all around as well. Plus, it's fun! #WordPress
Click To Tweet
Lead Generation
Some live chat tools allow you to configure them to be available during the business's hours of operation. All chats initiated outside of those hours will still be sent through but will require users to provide email addresses so that chat agents can reach out when they're back online.
This is a fantastic way to build your email list and increase sales through lead generation.
Control the Conversation
You know what happens when a customer is frustrated or confused and can't get the answers or help they need in a reasonable timeframe?
They go to social media, Google or another platform to leave their public "review" and tear down the company for not doing what it should have to support them.
By having a visible and actively manned live chat installed on your client's website, they can take control of the conversation and keep the negative feedback from spreading around the web.
It also will help them be more productive with the time they spend talking to prospects and clients. Rather than answer random support phone calls or emails, it can all go through one channel.
Best Premium Live Chat Plugins For WordPress 😎
There's no doubt that businesses can benefit from using live chat on their WordPress websites. Although there are many free plugins out there (and we'll cover those too), large businesses will probably need premium software to care for their customers. The following are the best paid live chat plugins for WordPress.
1. LiveChat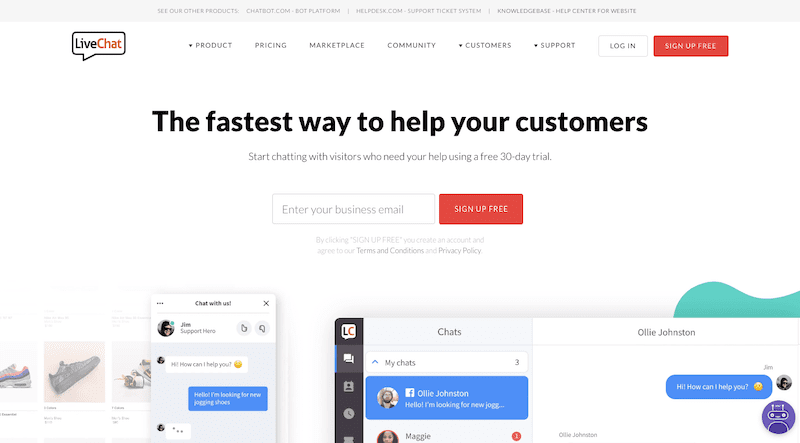 LiveChat is one of the oldest companies in the WordPress live chat space, first launching back in 2002.
"We believe that every business with a website needs tools to communicate with its customers. LiveChat fills in for phone calls, which are time-consuming and for e-mails, which tend to be slow."
It's clear from LiveChat's About page, which details its company history and mission, that this is more than just a live chat plugin. This is a business tool that supports growth. And with a team of over 100, it's clear that LiveChat has done everything it can to fulfill that mission.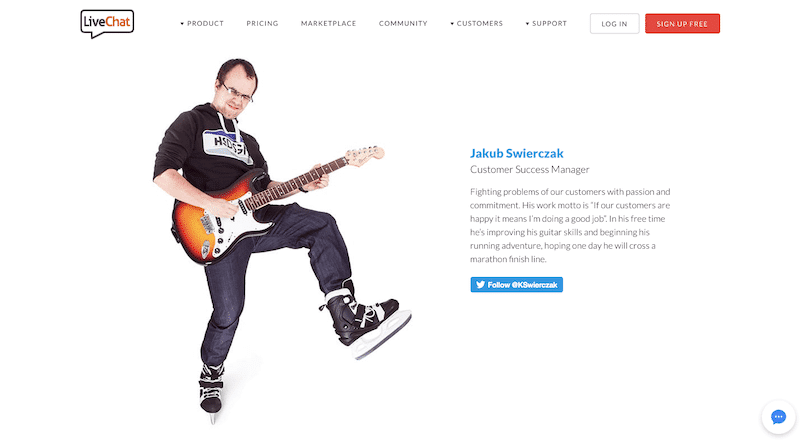 Here are some of its noteworthy features:
Chat Options: Personally manage your live chat, outsource to a team of agents, or program a bot to do it.
Engagement: Wait for visitors to engage, automatically send a friendly greeting, or actively approach visitors.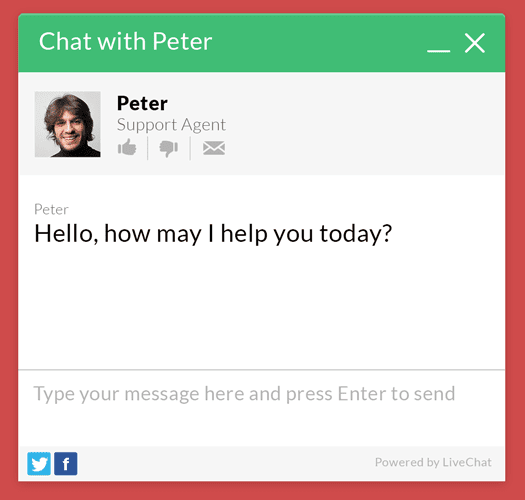 Communication: Use pre-written responses to quickly and consistently provide support.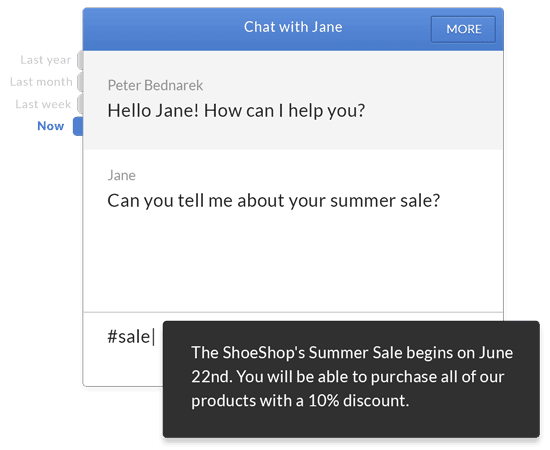 Speed: Watch as customers type and more rapidly prepare answers to their questions. Also, scroll up to review previous live chat conversations for context or history.
Data Tracking: Monitor visitor behavior, chat agent efficiency and success, as well as resulting sales.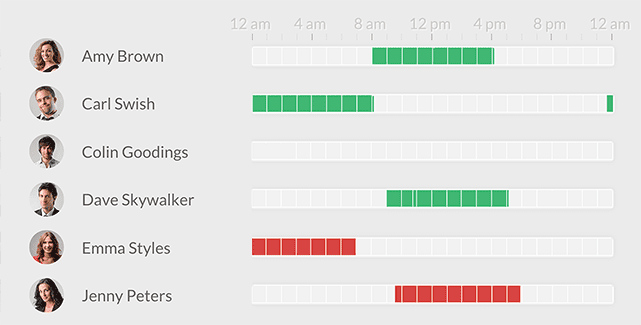 Lead Generation: Integrate LiveChat with Salesforce or MailChimp and add live chat contacts to your email list.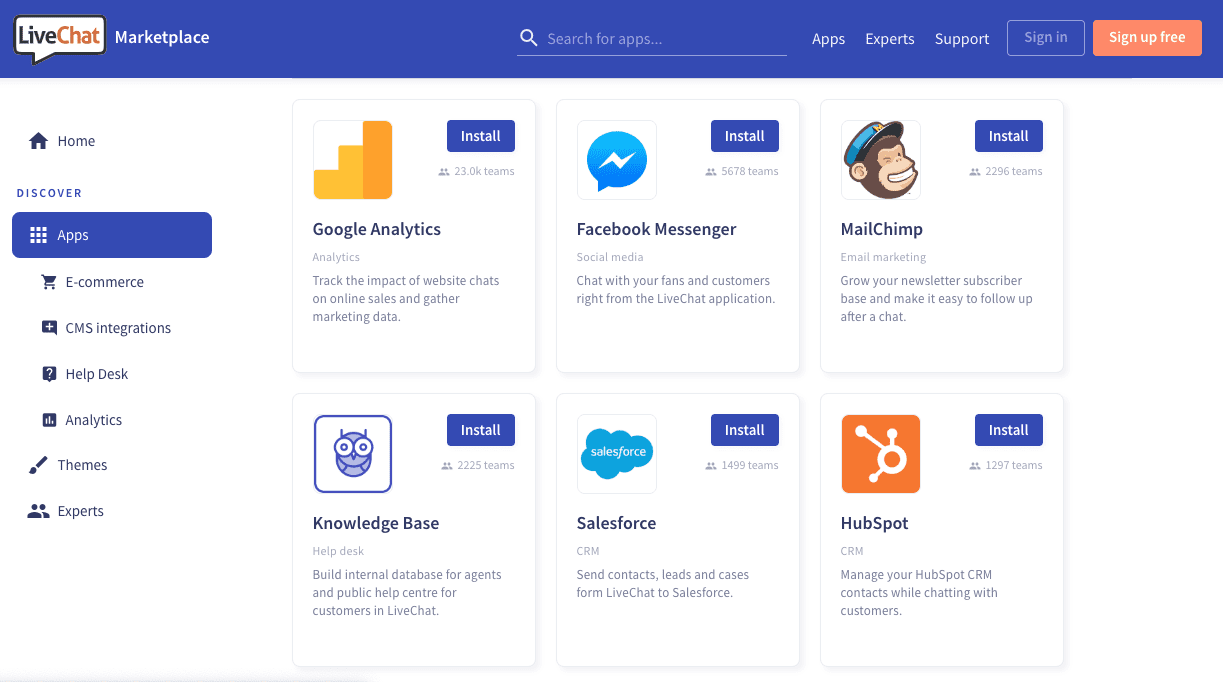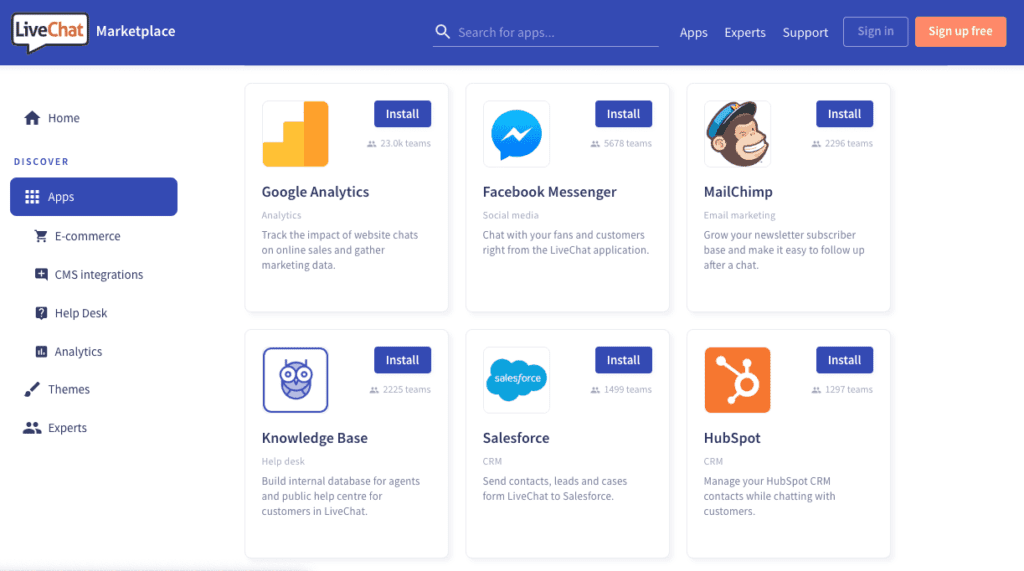 App Management: Manage all aspects of the live chat design, functionality, and usage. And do it from any device.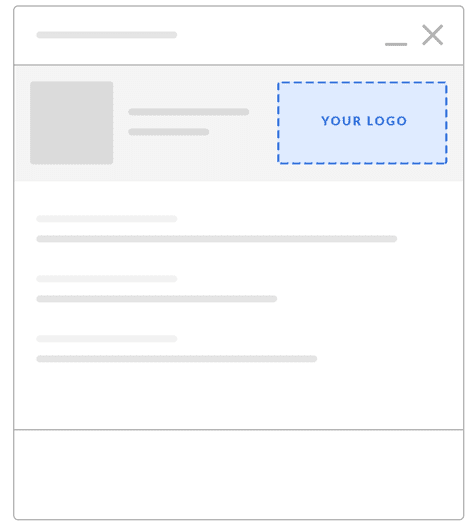 And with huge customers like Huawei and Ryanair, it's easy to see why LiveChat has become such a popular option to engage with website visitors.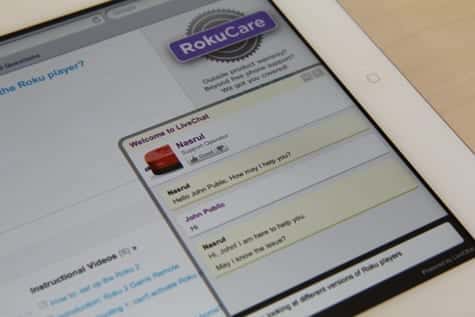 The fantastic testimonials LiveChat has received over the years speak for themselves. It's easy to see why they rank so well compared to their competition.
2. Olark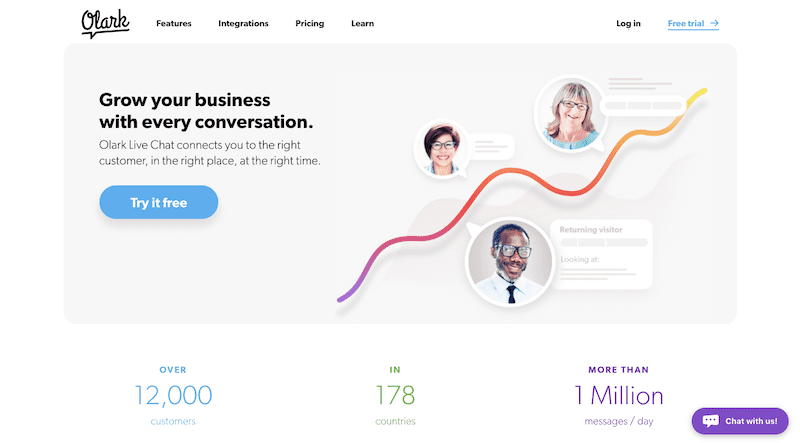 Olark is a live chat software that came along in 2009 with a chat solution dead-set on making it easier for businesses to talk to customers in real-time.
"Grow your business with every conversation. Olark Live Chat connects you to the right customer, in the right place, at the right time."
With its own geographically dispersed team, Olark is proof that online businesses can still operate efficiently and productively even if the people running it or the customers they want to connect with never meet face-to-face.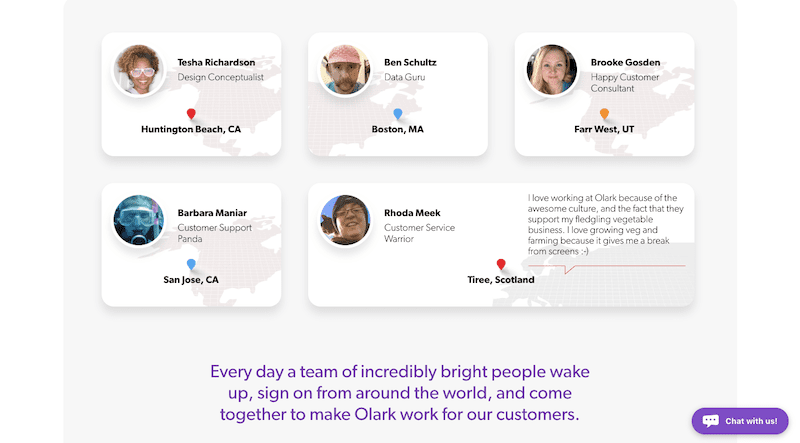 Here are some of its noteworthy features: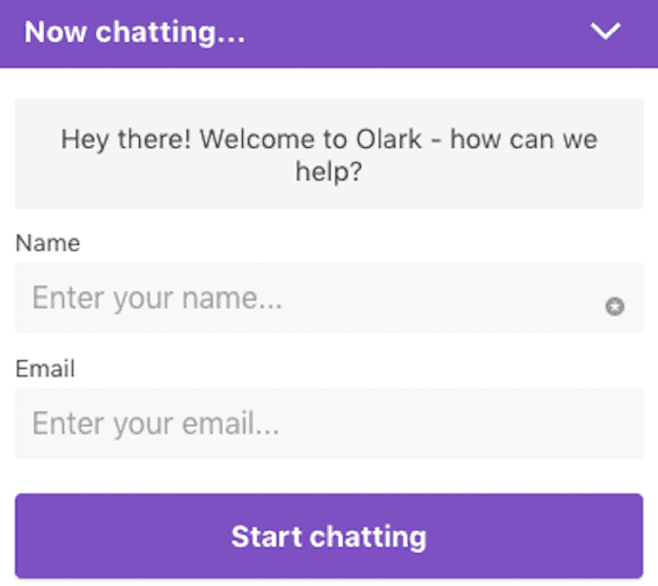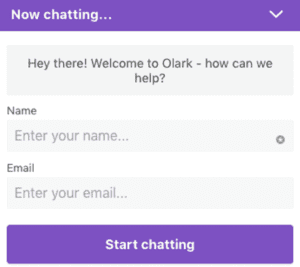 Integration: Connect to a wide range of business software (e.g. Help Desk, HubSpot Groove), so you can fluidly integrate live chat data into the rest of your workflow.
Automation: Create a variety of automation rules and reduce the amount of work you do to communicate with visitors. Automate greetings, responses, message routing, and more.
Saved Transcripts: In addition to collecting rich visitor insights, Olark saves transcripts. Use them to learn more about customers and refine your customer service.
Actionable Data: Sign into the dashboard or receive email reports with valuable data on visitor engagements, customer satisfaction, chat volume, and more.
PowerUps: PowerUps are upgrades that help you do more with live chat, including Cobrowsing (watching visitors from afar), Insights (data collected from social media and other sites), and Translation.
3. Kayako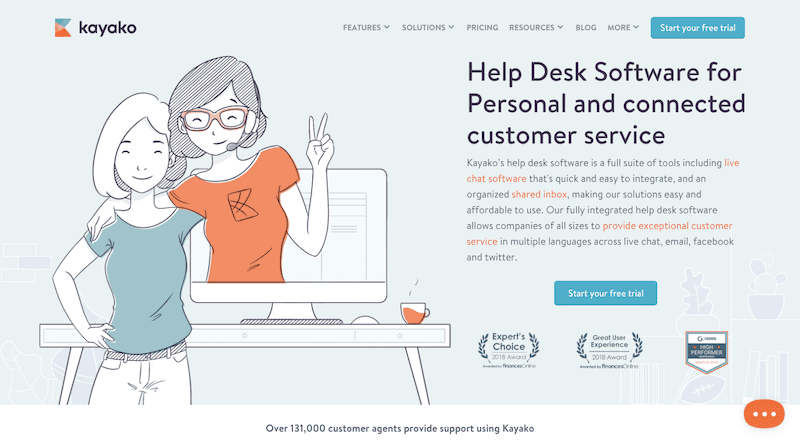 Kayako isn't just a live chat software. Karako is a full-service help desk solution developed in 2001 (among the oldest as well) that seamlessly integrates into WordPress.
"Kayako's award-winning help desk software includes our live chat software as one of the many tools to help you with your customer support success."
Because Kayako has been kicking around far longer than most live chat solutions, they understand the importance of a well-rounded customer service solution. That's why Kayako goes above and beyond.

That said, if your website isn't in a position where it needs an aggressive support hub, Kayako does have a free WordPress plugin called Kayako Messenger you can install.
Here are some of Kayako's noteworthy features: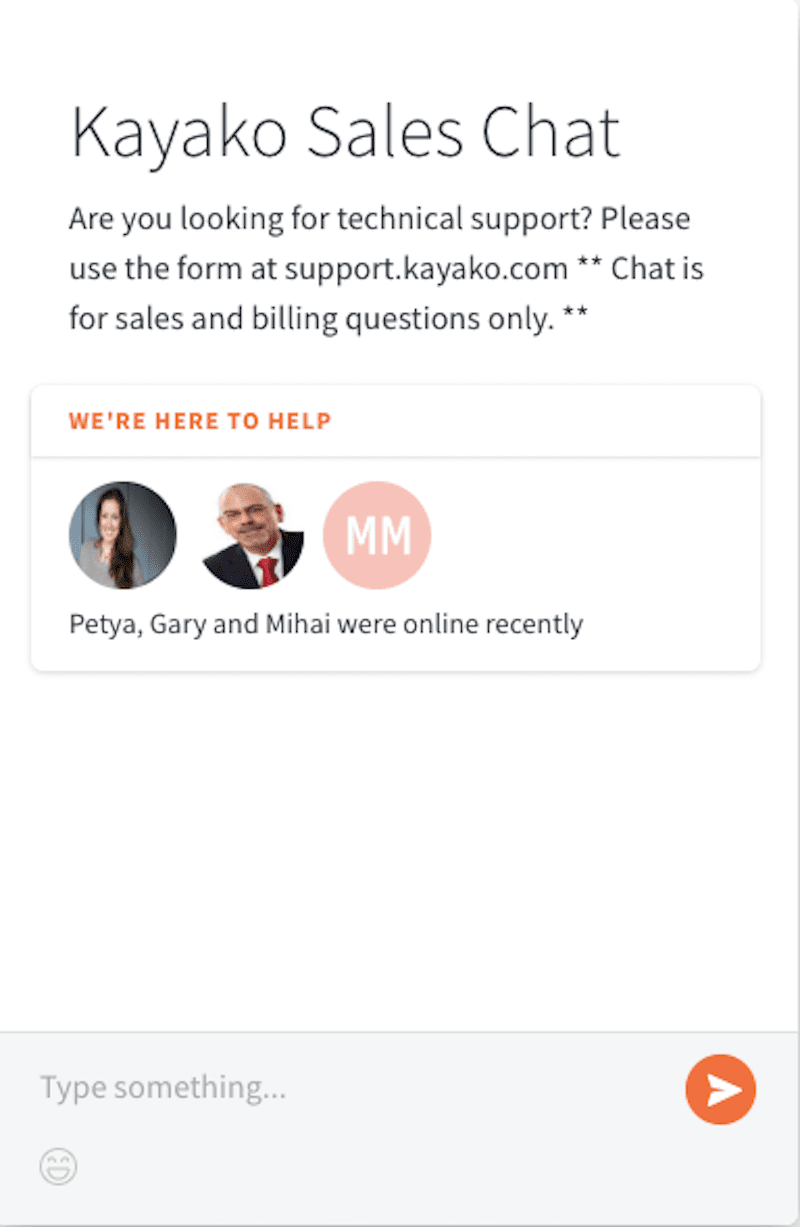 Consolidated Inbox: This is the best way to manage all live chat and support engagements in one place. Ensure that all communications are responded to in a timely fashion and by the right team by using custom views and tags for greater organization.
Robust Histories: Before a visitor ever begins typing, you'll have instant access to their live chat and support history, including duplicate chats they may have initiated.
Multi-Channel Support: Provide live chat assistance to visitors and customers everywhere: website, mobile app, email, and social media!
Self-Support Options: Whether the live chat team is unavailable, or you simply have a visitor who wants to take matters into their own hands, self-support options like a Knowledgebase and dedicated Help Centers ensure visitors get the help they need.
Conversion Optimization: Analyze all conversations and customer searches to identify the most common phrases and questions. Use this information to anticipate their needs and optimize content accordingly.
4. WP-Chatbot

WP-Chatbot is a freemium live chat plugin for WordPress. More specifically, it's one that will enable you to integrate Facebook Messenger chat into your WordPress site. 
However, unlike other Facebook Messenger chat plugins, this one keeps the chat on your website instead of shuttling them over to Messenger.
Led by Larry Kim, the brains also behind WordStream, MobileMonkey and WP-Chatbot are clearly working on the cutting edge of live chat and marketing technology.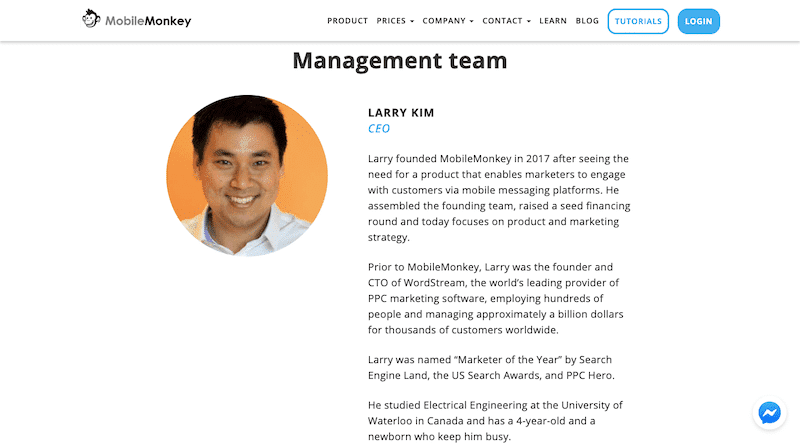 "Connect with customers via the communication channel used by over 1.3 billion users."
Here are some of its noteworthy features: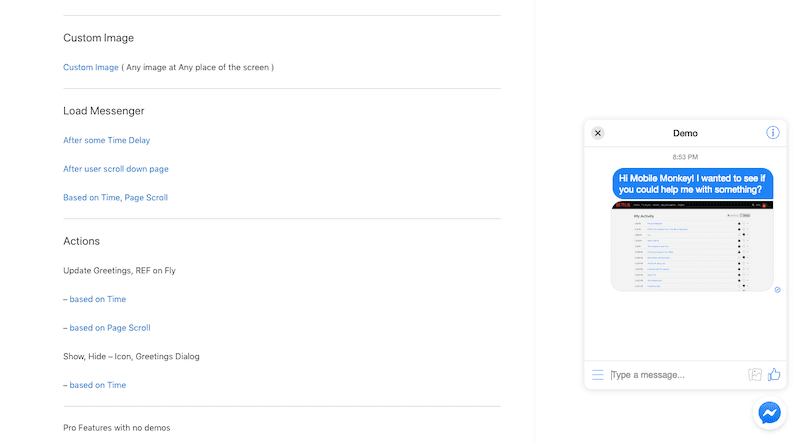 Free to Try: You can purchase one of the premium plans from the website (which is a good choice for agencies) or you can try out the free version from the repository.
Demos: WP-Chatbot comes with a wide variety of customizations for your Facebook Messenger chat widget — each widget you can easily demo from their website.
Image-friendly: Included within the Messenger chat window is image uploading. If you receive requests detailing bugs and other visual errors or questions, this is insanely helpful.
Human or Machine: You can program the chat to be powered by your human support team or by a Facebook bot.
Custom Greetings: Show tailor-made greetings to users based on their status as well as which page they've encountered live chat on.
5. Support Board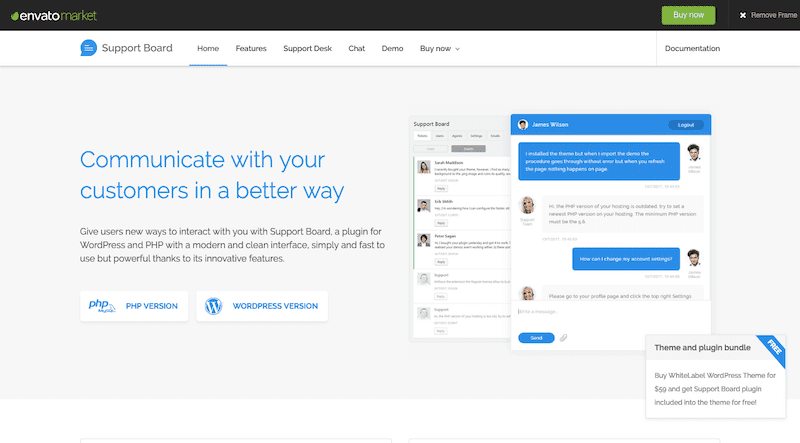 Support Board is a premium WordPress plugin available on CodeCanyon. Although the plugin refers to itself as a support desk solution, it allows you to turn that same solution into a live chat. Even better, you can use live chat for both customer support as well as visitor customer service.
"Get in touch with your users quickly and personally with live chat. Never miss a new customer again."
Here are some of its noteworthy features: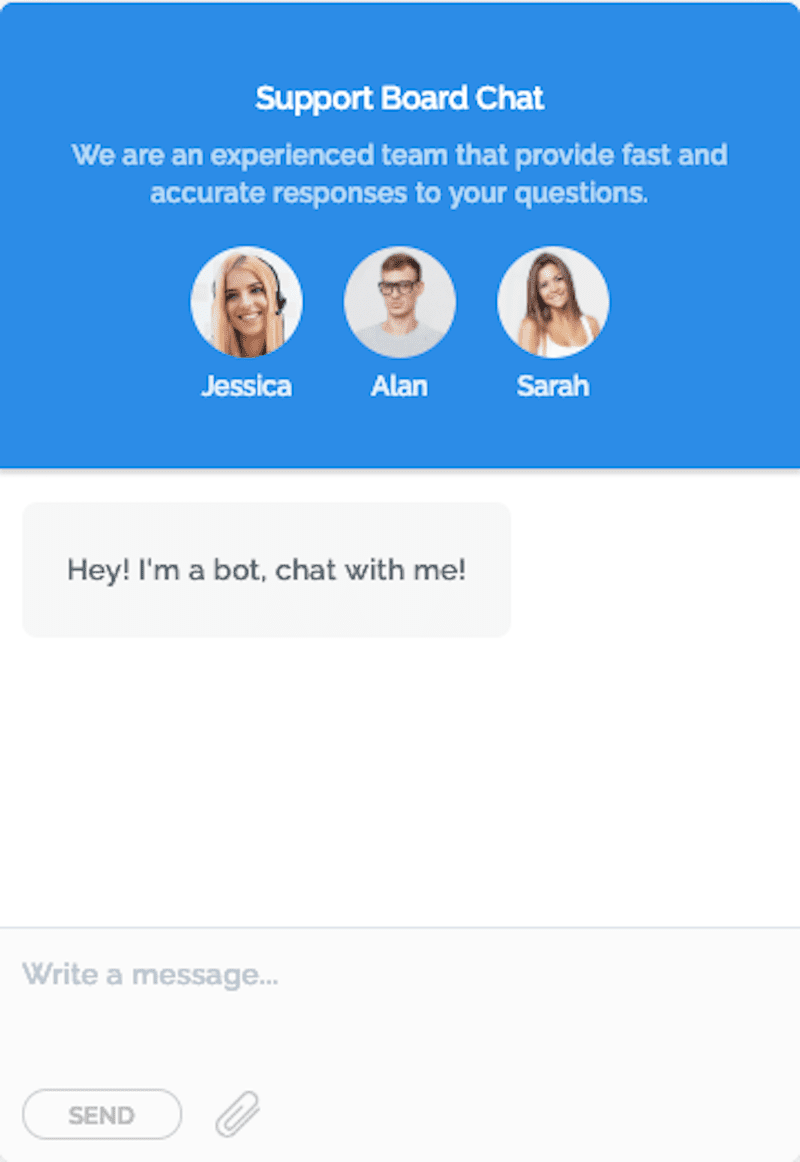 Rich Messages: With the developer API, customize as much of the live chat experience as you want: design, layout, sounds, and create more ways messages can be written (e.g. lists).
Support Integration: You can use this plugin to create a support portal, provide live chat assistance, or do a combination of both. All engagements and data will be managed from one location regardless.
Multilingual: Translate the frontend live chat as well as the backend for agents.
Saved Users: Logged-in customer data and chat histories will be saved as will those for guest users. LocalStorage technology retains conversations no matter what.
Faster Resolutions: When agents are offline, visitors can get stuck in a back-and-forth loop as they try to reconnect. Instead, send custom messages to visitors and offer to notify them on Facebook Messenger or WhatsApp when an agent becomes available.
6. Acquire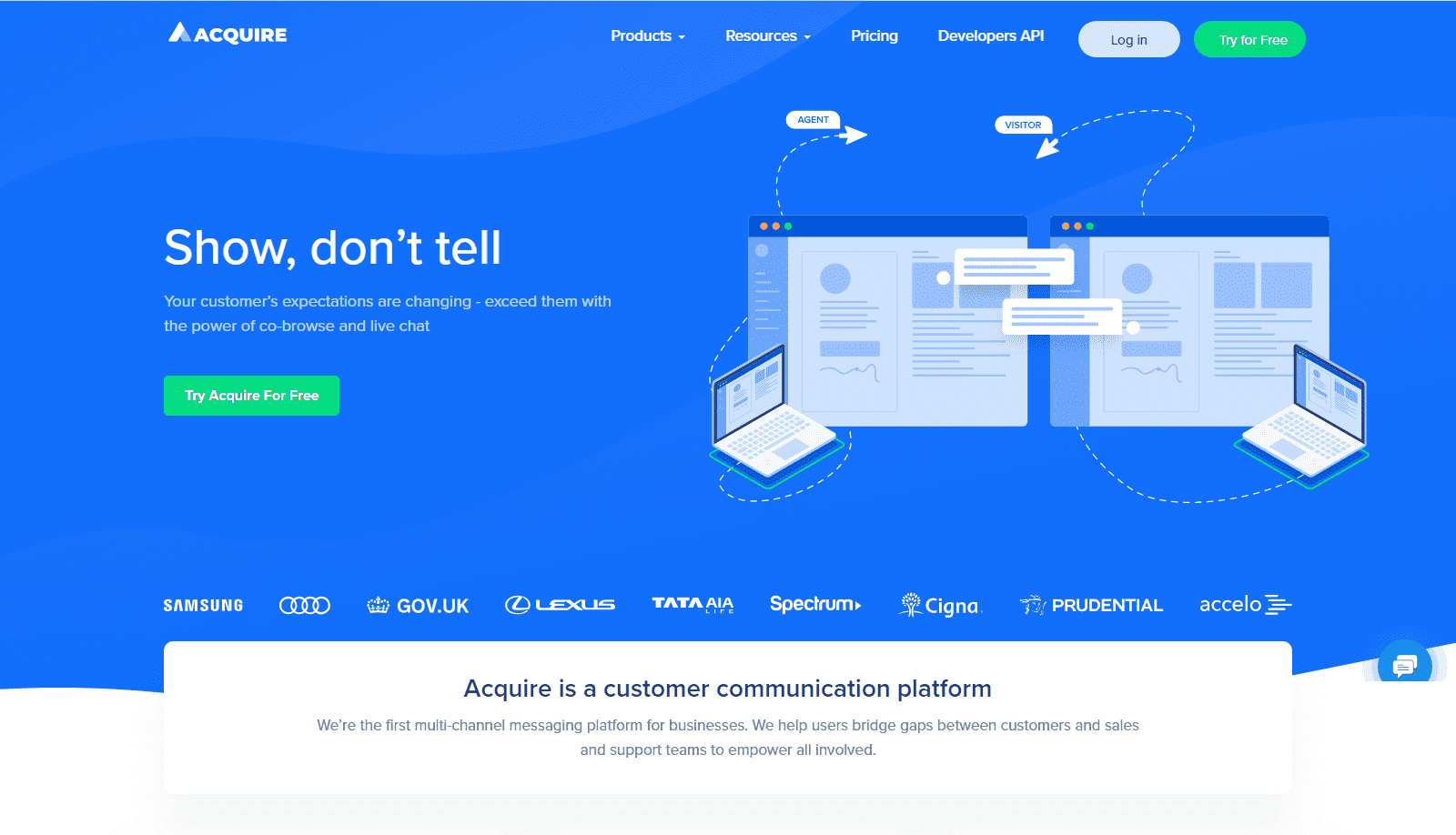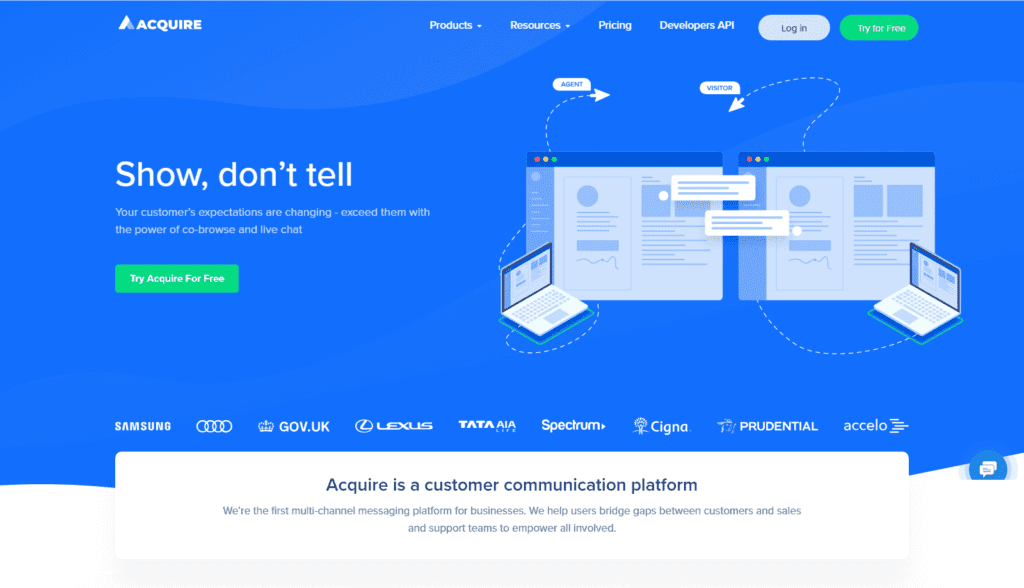 Acquire live chat software is a freemium chat plugin for WordPress that offers fast and effective customer communication. 
It is easy to integrate into your WordPress website and is compatible with both free and premium WordPress themes.
Designed to quickly interact with the customers and help them in making a purchasing decision, all you need to do is create an account and link it with the plugin.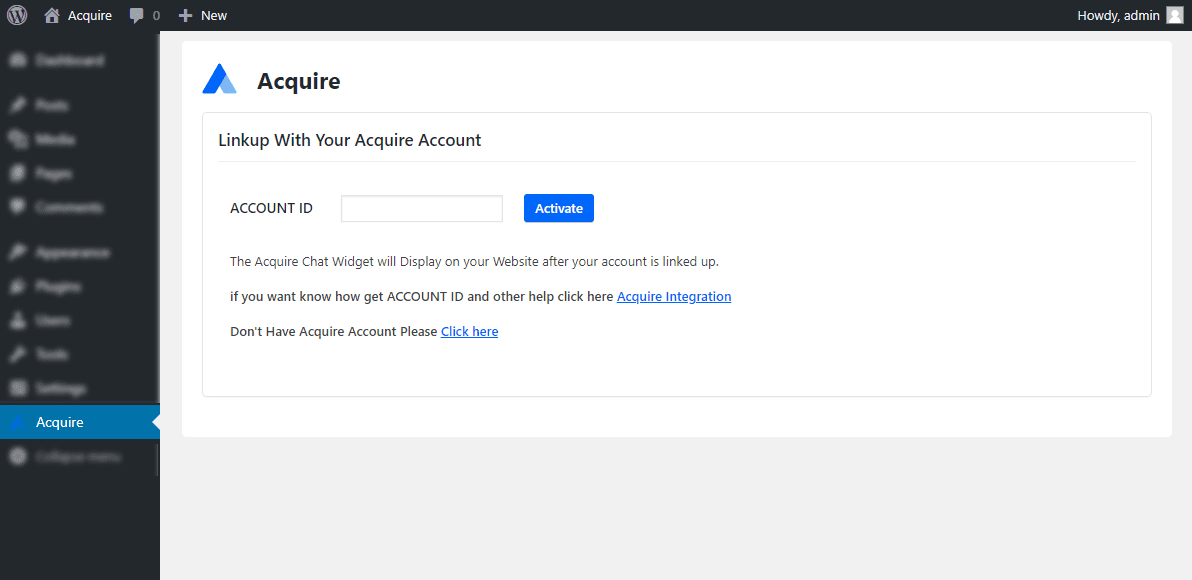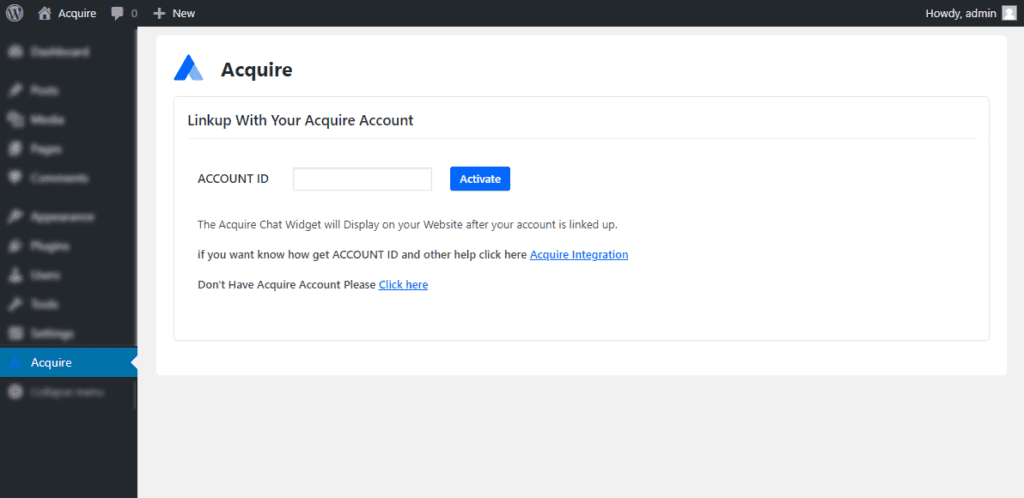 Once the configuration is done, you'll see the chat on Acquire portal and agents can start communicating with the customers.
The widget is simple and can be customized as per business requirements. It is optimized for mobiles and is available in many languages.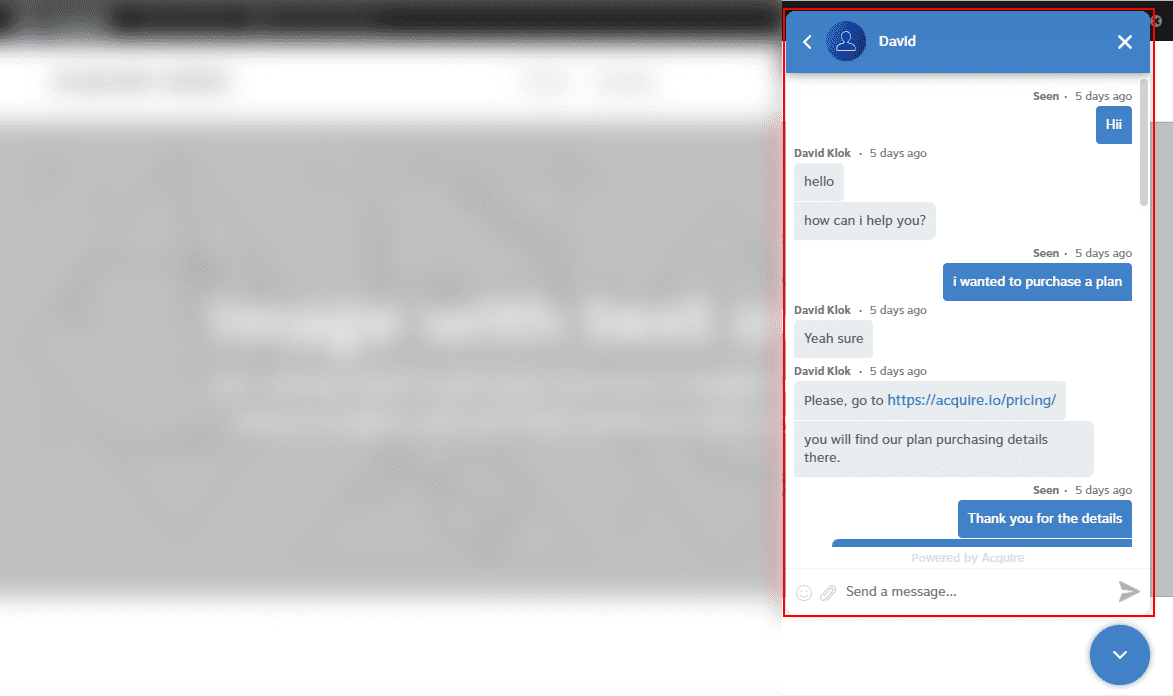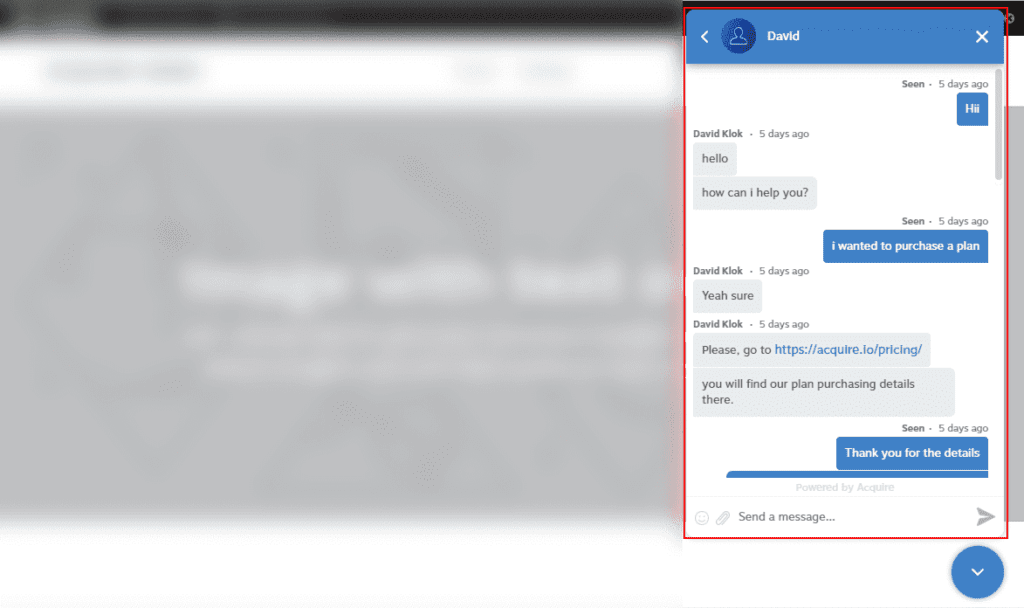 From the Acquire dashboard, you can monitor all traffic and can proactively initiate a chat whenever you feel your visitor needs assistance. You can do a number of other things on the dashboard too, like set up shortcuts, ban some visitors, adjust the settings, etc.
Proactive chatting enables you to give pre-defined responses. Triggers can be set, so every visitor is reached automatically. From the dashboard, you can monitor all traffic and initiate a chat whenever you feel a visitor needs assistance. 
7. REVE Chat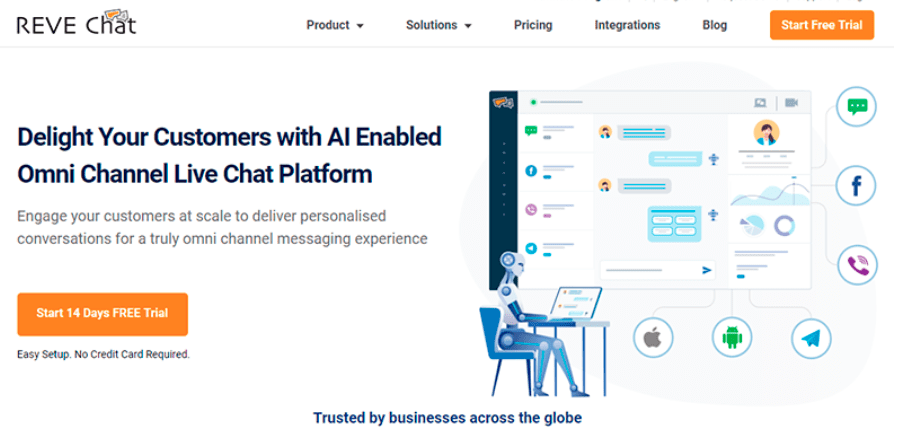 REVE Chat is a multi-channel cloud-based live chat software for real-time support for your visitors and customers across website, social, mobile, and messaging apps to deliver exceptional customer service and increase sales conversions.
REVE Chat is a complete live customer engagement platform with tools such as video & voice chat and co-browsing to personalize chats. Their co-browsing solution delivers a virtual in-person experience to your website visitors and customers in an interactive way.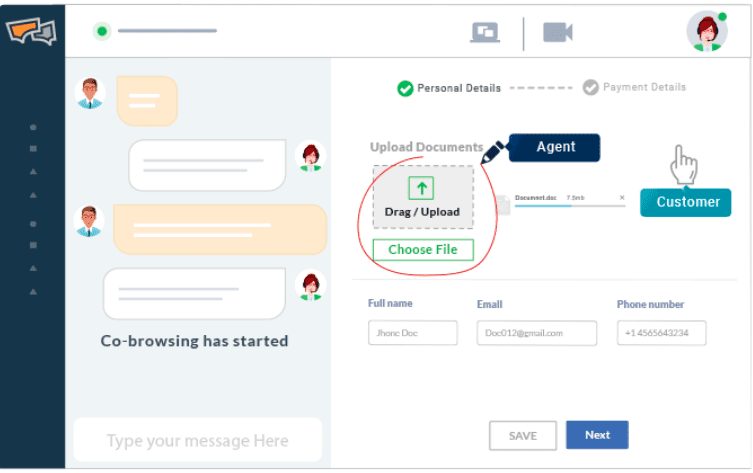 With REVE Chat's AI chatbots, you can automate your sales and support process. Maintain the right proportion with chatbot handling the basic customer queries and human support for the complex queries.
REVE Chat's live chat plugin for WordPress, offers real-time assistance on your WordPress website and engages your visitors directly.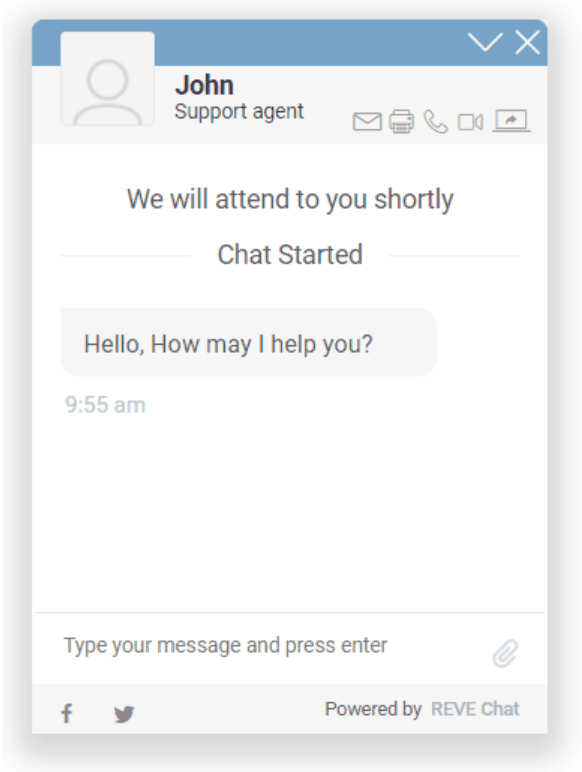 Key features:
Live customer engagement tools: Deliver personalized experience to your visitors and customers with real-time collaboration tools such as co-browsing and video chat.
AI Chatbots: You can engage customers 24×7 with AI-powered chatbots to boost customer engagement. Chatbots also convert your prospects into qualified leads automatically and transfer them to the sales team for human support.
Chat API & SDK: Developer API & Mobile SDK helps to add in-app messaging, voice, and video support inside your web or mobile apps instantly.
Canned responses: Create predefined responses for common queries to respond faster and effectively to the customers. The live support software reduces the response time and makes improves the chances of sales conversion.
Visitor analytics: Get deeper insights about your website visitors such as their complete website journey, previous conversations, and demographics. Based on the information offer proactive support and boost conversions.
Queuing: Allow your visitors to know your support team is busy with an estimated wait time and address them before or once the queue time is over.
Tags: Assign tags to your conversation to track and categorize them effectively.
The potential features and convenience that REVE Chat offers make it one of the best live chat software for visitor engagement.
Best Free WordPress Live Chat Plugins 🆓
Free WordPress chat plugins available in the repository tend to have certain things in common:
Quick account setup
Easy live chat configuration
Intuitive dashboard for centralized control and high-level overview of analytics
Light chat widget branding
That said, there are a number of standout plugins you might want to consider using. In addition to being low-risk to start, each has a premium counterpart that you or your clients will probably need when they're ready to scale their customer support efforts.
1. HubSpot

Not only is HubSpot's live chat plugin* our personal choice of communication at the WP Buffs, it's also a seamless plugin with so many free options, it's almost too good to be true.
If you are using HubSpot's free CRM, you can truly integrate real-time live chat communications, personalization, and lead conversion all in one place.  WordPress and HubSpot get along great!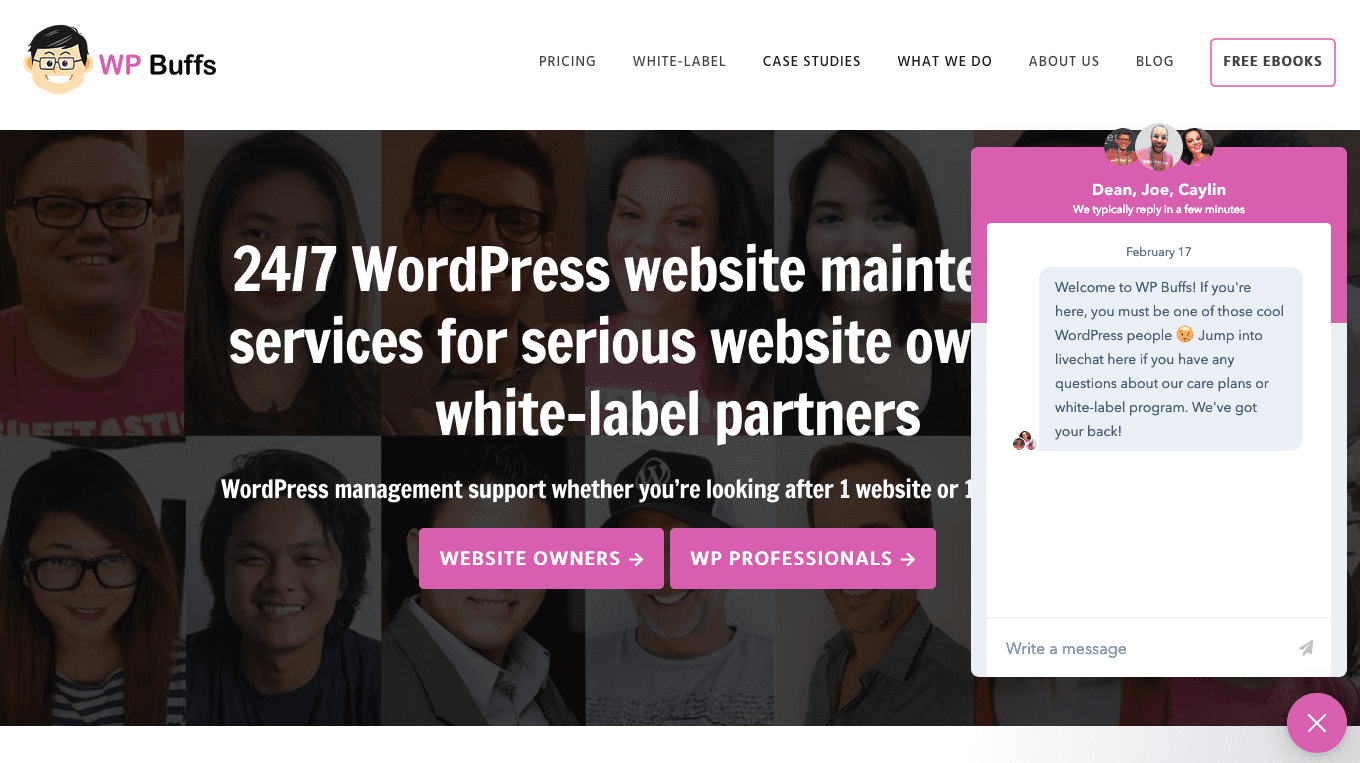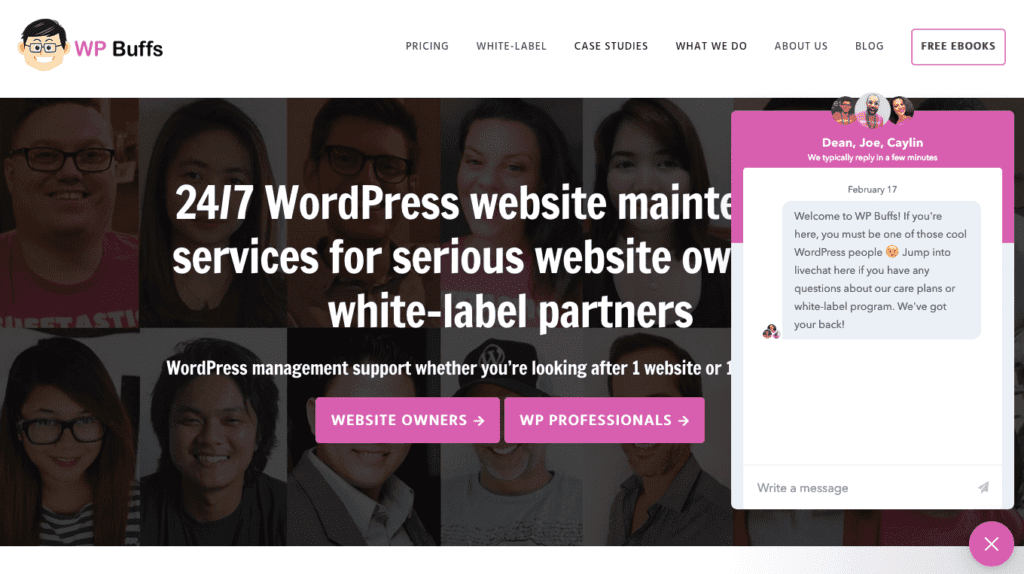 HubSpot is a pioneer in the "connecting with your customer" field.  They know, promote, and understand all about different buyer personas and customer journeys.  They also make live chat fun and unique by allowing branding customization.
Their collaborative "Conversations" inbox allows all team members to chat with their potential customers with ease. Teamwork makes the dream work!
Not only that but you can make leads into full-blown customers right from the live chat dashboard. Don't waste time copying and pasting lead information into field forms when your live chat plugin provides it for you.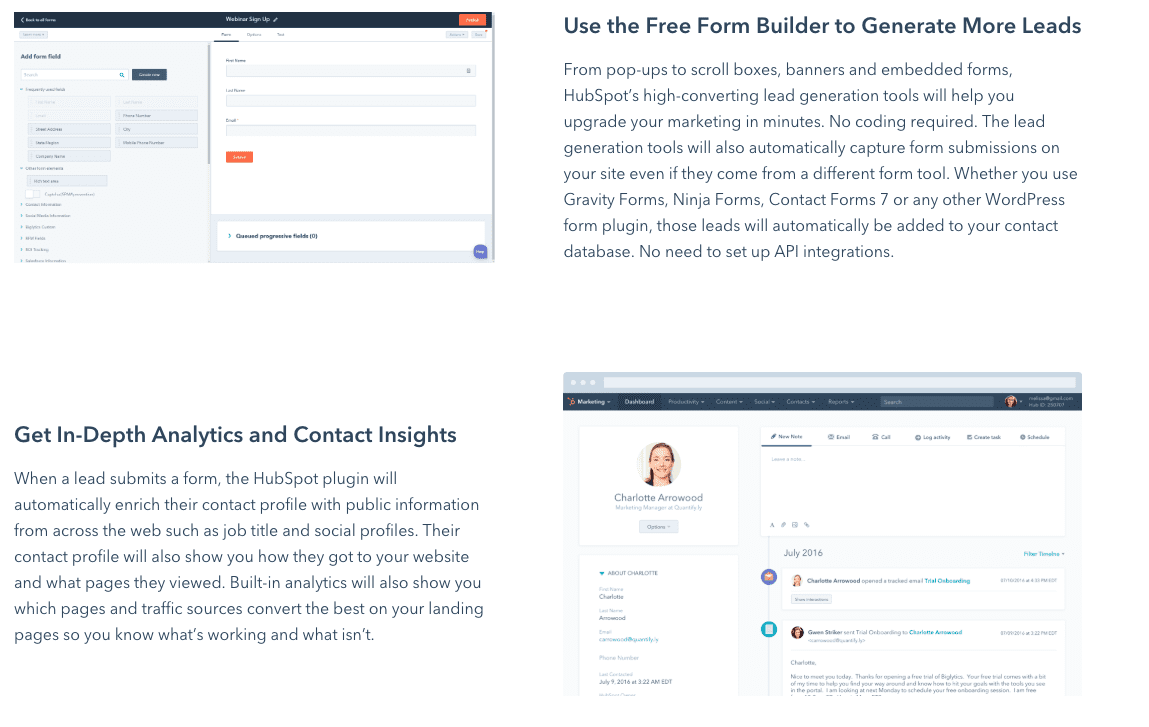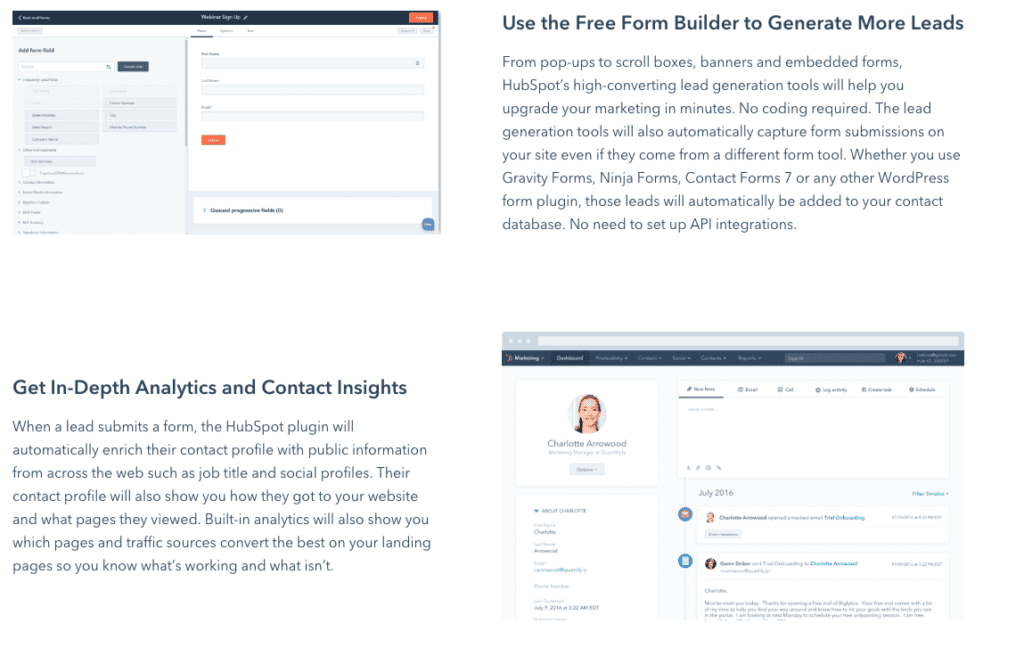 HubSpot does way more than just live chat functionality, it knows the entire customer journey from the first inquiry to a happy customer.
In-depth analysis, customer insights, form builders, all of these start with the live chat plugin. Full integrations are available through Zapier as well.
2. Tidio

While Tidio has a premium plugin available, many argue that the free WordPress chat plugin does more than enough. That said, it is a very simple live chat solution, so this would be best for clients with a small support team that want to test out a scalable plugin option.
To give you a frame of reference, here is what you'll see when Tidio is installed in WordPress: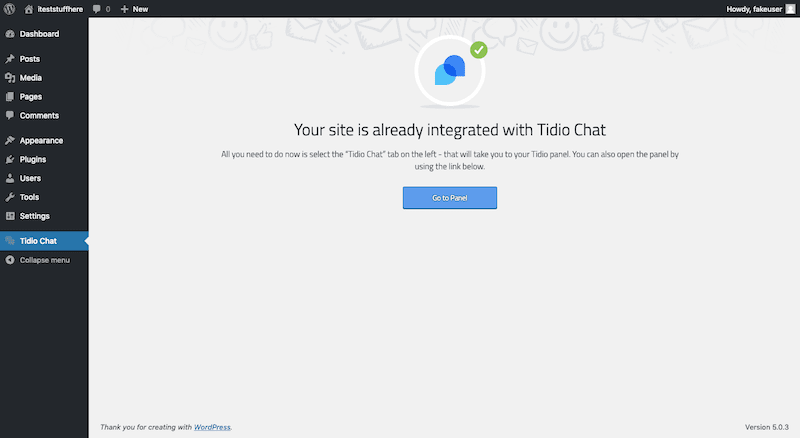 This is a sample of what your WordPress chat plugin will help you create on the frontend of your website: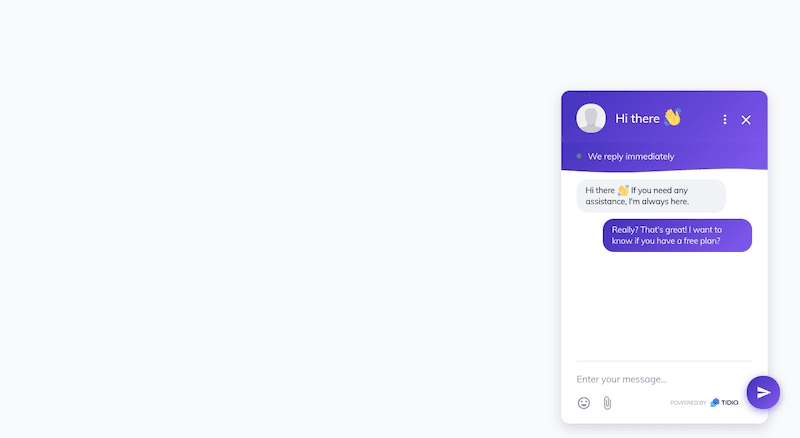 And here is what the Tidio management interface looks like once your client starts receiving on-site engagements: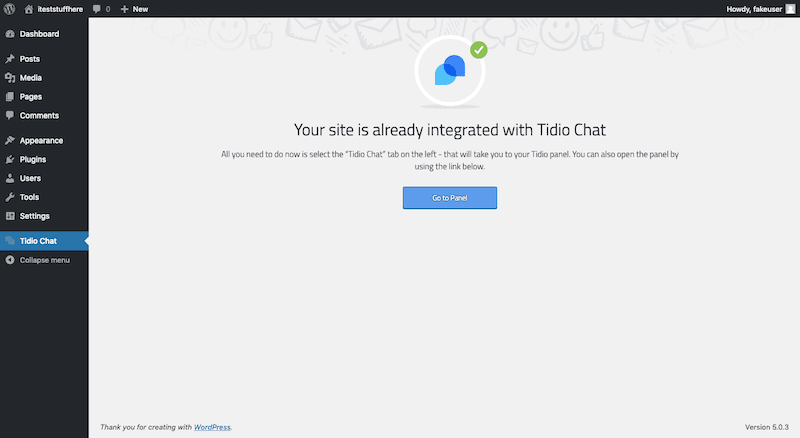 You can see that it's all very easy to use. You can customize the live chat to match your brand. You can activate a bot to handle conversations when you're offline.
Even better, you can integrate with Facebook Messenger and email to ensure you never miss a message and have a fast way to respond to all messages.
Tidio also integrates with other essential business tools like GetResponse, MailChimp, and Salesforce to simplify the work you have to do to manage leads and customers.
3. Formilla

Formilla Live Chat is a freemium chat plugin for WordPress. In addition to being an all-around fantastic free option, it's incredibly mobile-friendly — for you as well as your visitors.
You can manage live chat from a Formilla mobile app and your visitors can easily communicate with your website using their own mobile devices, too.
Like other free live chat plugins, Formilla keeps it simple. This is all you'll see inside of WordPress upon installation and account setup: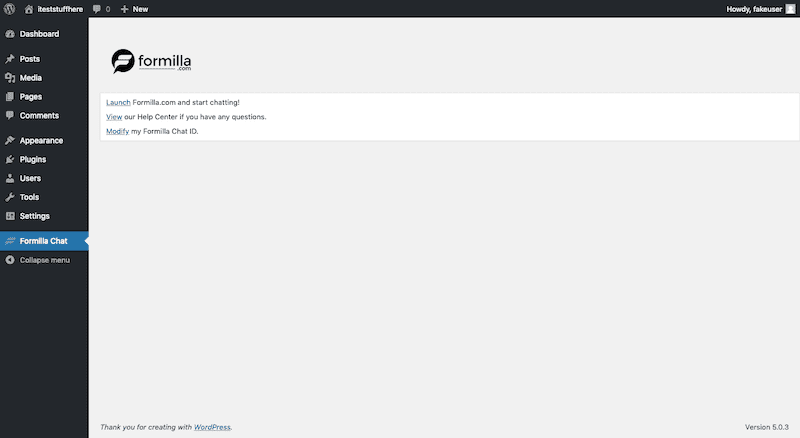 Everything else will be done inside of the Formilla dashboard: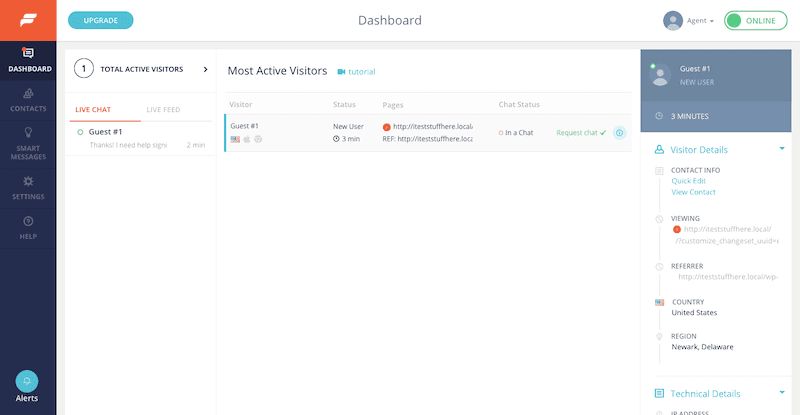 This dashboard is an all-in-one management hub for:
Customizing the design of your chat widget.
Creating automated responses as well as smart responses targeted to different visitors.
Watching for and responding to live chat messages.
Managing agents, transferring chats, and sending out broadcasts to locate available support personnel.
The resulting live chat will then look something like this: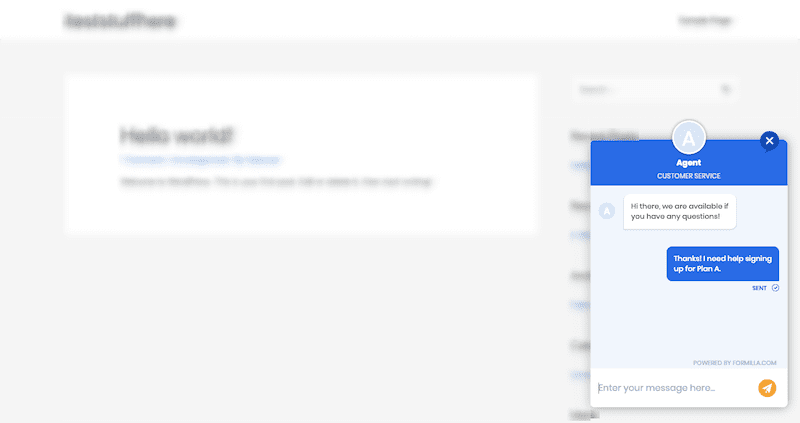 With just one message, you'll gather a whole bunch of data from your visitors. 
When you upgrade to Formilla's premium live chat plugin, you can integrate your software with hundreds of apps via Zapier.
This way, if you want to create a new ticket for each inquiry, send prospects to your CRM, or send a follow-up email to customers to ask how their support experience was, you can automate all of it.
4. WP Live Chat Support

WP Live Chat Support is a free chat plugin that enables you to provide customer service from within WordPress. There's no need to set up an external account and work out of a separate dashboard. Instead, this is where you'll manage everything: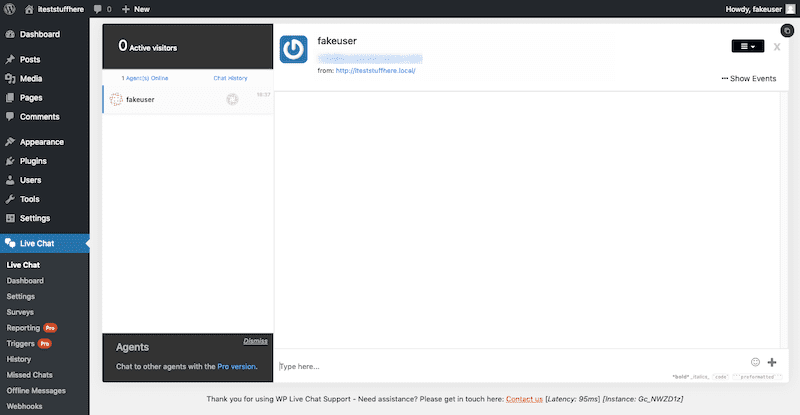 There are a wide variety of settings that you may configure with this plugin. So, if you're not satisfied with a lookalike chat widget and messaging, this is a good option as it allows you to control all aspects of your live chat, including:
Colors
Placement
Animations
Sounds
Wording/default messages
GIF activation
Exit surveys
And when the configuration is done, you'll end up with a live chat widget like this one on your website: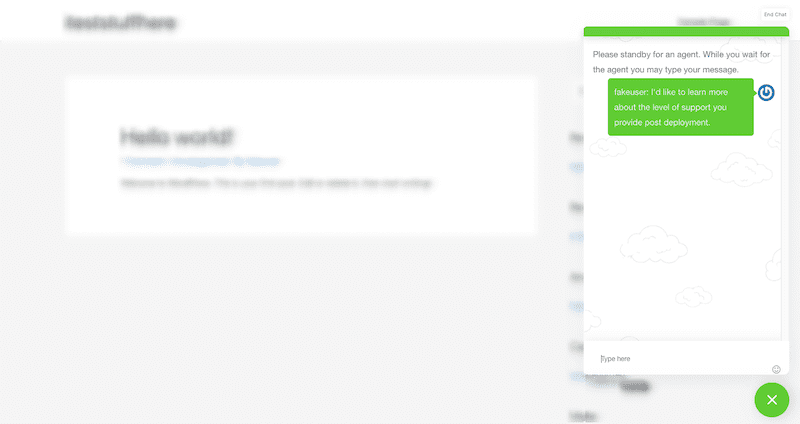 One key differentiator between this plugin and the other free options is the ability you have to disable live chat on mobile.
You also have more control over who is even allowed to send you a live chat request: Logged in users versus guests? Named individuals vs. anonymous users? Bad IP addresses vs. good IP addresses?
This is a simplified live chat solution, to be sure, but it's a strong option to start your clients off with.
Best Facebook Messenger Chat Plugins 📟
Most people would rightly suggest not taking visitors out of your site. As Daniel Pintilie states in an article about setting up live chat on WordPress:
"Opening another tab to send an email or chat on messenger apps with your support team makes people lose focus and abandon your site."
But here's the thing: an app like Facebook Messenger is one that's well-known to consumers. In addition to being able to use it to talk to friends and family, they can talk directly to businesses with it as well.
So, is it really all that problematic to direct your visitors and customers off-site and over to a trusted messenger app as WPLift suggests? Kind of.
Part of the reason you're thinking about implementing live chat on your client's site is that it encourages forward progress on the website.
Have a question? Run into an obstacle? Want assistance in making a purchase? Real-time support decreases the number of dropoffs due to confusion or frustration and encourages conversion.
But what if you could merge the recognizability and power of Facebook Messenger with your website? While there are some plugins that will place a Messenger button on your website to give visitors one-click access to chat on Facebook's app, there are plugins that help you hook into the Facebook Messenger API to help you power a live chat service on your website.
1. NinjaTeam Facebook Messenger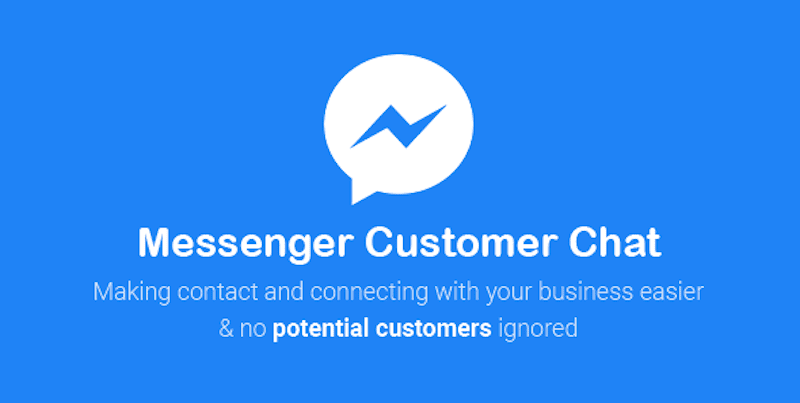 There are two premium versions of the NinjaTeam Facebook Messenger plugin, so make sure not to get the non-live chat confused with this one. That one only helps you add a link to Facebook Messenger on your WordPress site. 
Here's how the non-live chat and live chat plugins differ. This is non-live chat: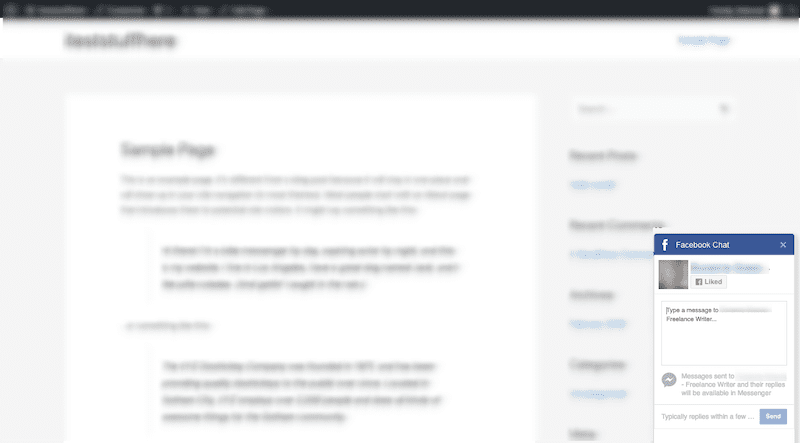 This is what you get when you use the free plugin in WordPress. With just a few settings to set up, you'll have this direct connection to your business Facebook account ready to go: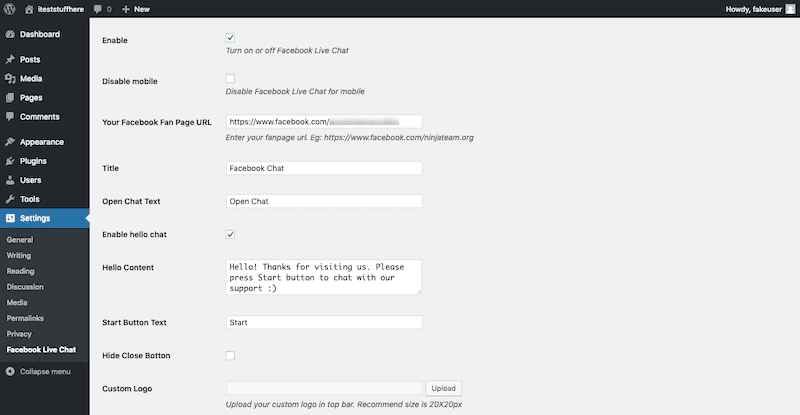 That said, all this really allows you to do is to accept Facebook Messenger inquiries from your website. All subsequent responses must take place inside Messenger — for both you and your visitor.
This, on the other hand, is the live chat version of NinjaTeam Facebook Messenger: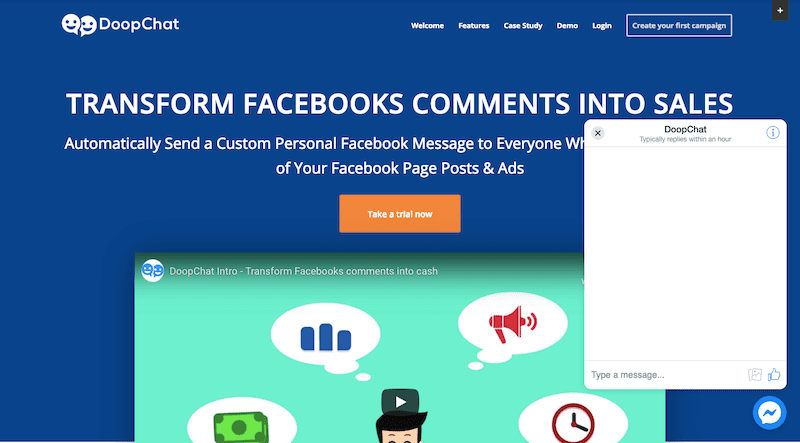 See how it places an actual live chat widget powered by Facebook Messenger onto the website? This allows you to own the customer service experience on your site. It also enables you to continue the conversation on Facebook or through your Messenger app, if you so choose.
2. Facebook Messenger Chat with Bot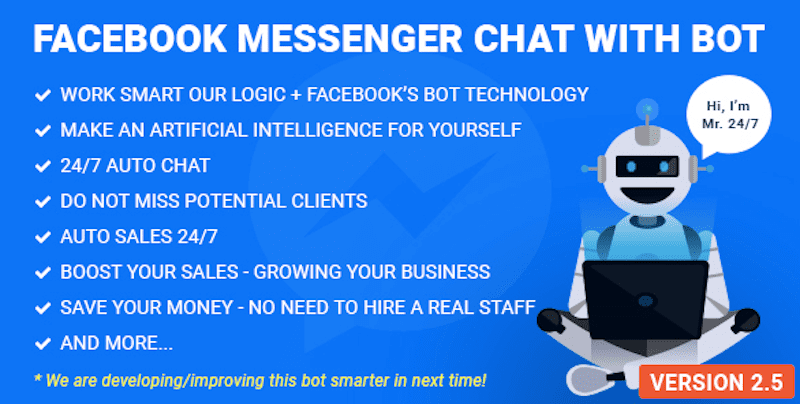 As you can probably imagine, monitoring and replying to live chat inquiries takes a lot of work. 
What if you don't want to do that? Even if you don't have the budget to sustain a full support team or the time to manage all inquiries yourself, you don't have to give up on live chats. You can leave the work up to a bot. 
Facebook Messenger Chat with Bot is an AI-powered live chat solution that decreases how much you have to do to manage the customer service side of your business. The only catch is that this plugin does take your visitors away from your site.
However, if you program the bot to answer common user questions the right way, it will significantly decrease the amount of time you or your clients have to spend inside the Facebook Messenger app responding to live chat questions.
If you want to see how easy it is to set this up on your website, watch this video from WP Solver.
3. WP-Chatbot for Messenger

WP-Chatbot for Messenger is a free chat plugin that strikes the perfect balance. Here's why:
It's free to use.
It takes just a few clicks to connect your Facebook business page to the plugin.
There are a small handful of messages and design settings to configure.
When activated, a Messenger live chat widget is built into your website — on pages of your choosing.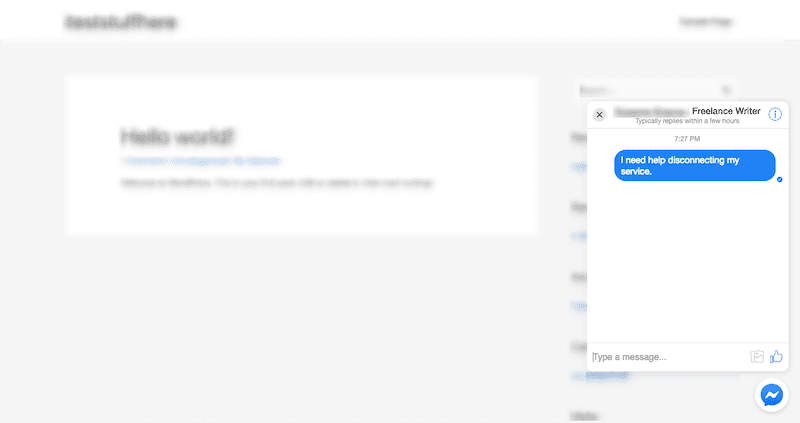 Visitors can message you from the website. Even though you must respond from Facebook Messenger, they can continue to have the conversation with you from the site if you respond quickly enough.
You can also configure your Facebook Messenger to be run by a bot which would increase the convenience for both you and the visitor.
How to Add a Live Chat Plugin to WordPress🔌
In all honesty, there isn't much involved in getting a live chat installed on a WordPress site, as you can see in this tutorial from Kommunicate.
Most plugins make it ridiculously easy to do. In fact, the second that you install most of them, your live chat will go live. It's then up to you to customize all of the settings and messaging before anyone's had a chance to engage with it.
You should also acquaint yourself with the management dashboard and analytics when they're available.
If you're building a website for someone else, it may be up to your client and their support team to run live chat, but they're going to look to you for assistance in learning how to use this new tool.
It may take some time to set up and get acquainted with your live chat plugin of choice. But it's worth it to make sure you make the most out of it. After all, a good live chat will:
Engage visitors.
Retain them for longer periods.
Prevent negative reviews.
Encourage more conversions.
Wrapping Up
To sum up, live chat plugins are a quick and effective way to drastically improve the customer experience on your site.
Take the time to set it up and you'll see how just a little extra care and attention goes a long way in boosting sales and encouraging repeat business.
However, there are some parts of the customer experience that a live chat can't address. Thingss like site speed and security play a huge role in customer satisfaction. That's where WP Buffs comes in. 
We offer a variety of care plans to help you keep your site in tip-top shape, including speed optimization, security services, and backups to prevent downtime. 
Want to give your feedback or join the conversation? Add your comments 🐦 on Twitter.