"Selling my site? Is that really a thing?"
When building a WordPress site, many online entrepreneurs don't realize they could sell their business for a huge capital gain once things have been optimized to a certain point. The great news is that profitable WordPress sites often sell within 30 days of being listed for sale!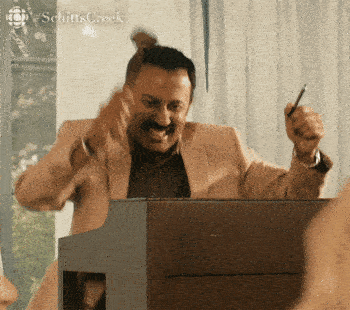 Within the realm of online businesses, more and more investors are starting to realize the value of acquiring WordPress sites that are generating positive cash flow. The market is growing at an impressive rate, which means there's no shortage of buyer's for your site.
If your online business is generating $500 or more per month in net profit, rest assured there is definitely a buyer in the space who would be willing to pay you a good chunk of money, depending on how unique and profitable your business is when compared to other WordPress sites within your niche.
In fact, receiving a large chunk of capital to scale a new business or passion project is often why many site owners decide to sell their assets in the first place. 
If you're a business owner that's wondering how to sell an online business, then you're in luck. We wrote this article with people like you in mind — to help you know how much your business is worth and what you can do to increase its value.
Before we dive deeper into how to sell your online business, we'll cover some basic information, terminology, and things to keep in mind before listing your site for sale. Let's dive in.
WP Buffs has a
business acquisition unit
for you to sell your WordPress website or business of 4- to 5-figure MRR for 1-1.5x yearly profits. Whether you want to sell your entire care plan business to WP Buffs, sell just your care plans, or entire WordPress blog, we could be a good fit!
How to Determine the Value of Your Online Business 🤔
Regardless of which monetization your site is utilizing to generate steady cash flow (e.g., Amazon Associates, affiliate marketing, ecommerce), the basics of how to determine the value of your site remain the same.
The basic valuation formula for a WordPress site is simply this:
Avg Net Monthly Profit × Multiple = Valuation
Typically, the average net monthly profit uses a 12-month window (however, we have seen some assets demand a strong valuation with as little as six months of sales data). The multiple is then decided on a host of internal business factors that we find, and will typically fall within a wide multiple range of 20–60x.
Why such a large multiple range? Well, it is because businesses can be drastically different from one another, even if they are using the same business models or income streams. Other factors, such as social media following and the number of email list subscribers, come into play to determine the multiple your site will receive upon your final valuation.
So now that you have a better understanding of how to determine the value of your business, let's move on to strategies that can boost your site's value.
5 Tips to Increase Your Site Value for a Higher Profitable Exit 💰
On average, a six-figure WordPress site with SEO as its primary traffic source will sell on the Empire Flippers marketplace in 27.5 days. Here are five tips to ensure you get the most from your exit within the shortest amount of time possible.
1. Keep a Detailed Profit & Loss (P&L) Sheet 📊
One of the first questions our vetting team will ask you when you decide to exit your business for a large capital gain is how well you have tracked your P&L data. A large portion of your valuation is dependent on your monthly net profit, so keeping detailed records is one of the first things you need to be doing as a business owner.
Investors who will be looking at your business as a possible acquisition will want to ensure this information is both accurate and true. The better prepared you are with these details, the faster your deal will move toward completion.
One of the biggest setbacks many owners face when selling their assets in a short time is improper tracking of their site's income and losses. If you want to sell your site for six figures or more, this will be the first step you need to take in order to reach your desired exit goals.
2. Show an Income Upside for the Buyer 📈
We see this quite often: buyers purchase a WordPress site only to sit on it before flipping it in a short amount of time. Unfortunately, such sites are not that attractive to future buyers, as nothing has been done to increase the site's value over time.
Buyers want to see a bigger and brighter future when acquiring a new business Even if you intend on flipping it for a profit, invest some time in improving the business to show some upside to the new buyer.
For improvements, you could look into different monetization methods or add fresh new content to show the potential new buyer that they'll get a return on their investment. Having a detailed strategy to increase monthly net profit for a new owner is something that helps tremendously in selling sooner rather than later.
Documenting a five- or ten-year business growth plan for your site only makes the deal that much more desirable to potential buyers and thus helps speed up the ideal timeframe to reaching completion.
3. Diversify and Scale Traffic Sources 🚙
How many traffic sources does your site have? When first starting out, you may rely on one source of traffic, such as organic Google traffic. Over time, you should expand your traffic diversity because it becomes problematic when the majority of your traffic comes from only one source. 
A risk to potential buyers looking to acquire your site is having only one source of traffic, as you can max out this channel and end up with a site that has no scalability.  
In the case of search advertising, if you use up all the related keywords, then the buyer has no room to grow with this source of traffic, as well. If, however, you build a site with multiple traffic streams (e.g., social, organic), the buyer can work on boosting one over the other should that specific channel become exhausted.
The best way to analyze your traffic sources is by installing Google Analytics and reviewing the traffic data of your WordPress site on a regular basis (check out this great guide on how to read Google Analytics reports to make immediate improvements!)
4. Have a Clean Backlink Profile 🔗
Nothing turns off a potential website buyer more than a business with a scammy backlink profile. 
Having links from sites and communities outside of your assets' target niche is one red flag many potential buyers have wised up to, knowing how strict Google is becoming with ranking factors and what is deemed good and bad with every new algorithm update that is released.
The cleaner your backlink profile is with high-quality links from reputable sites, the more desirable your WordPress site becomes to potential buyers. We are not saying that you should have a completely whitehat backlink profile, as there are some buyers who may consider the use of public blog networks (PBNs).
The important lesson to take away here is to keep the profile as high quality as possible, which will help you speed up the deal process in that buyers will be more comfortable this way in moving forward with the deal sooner than later.
5. Time Your Exit Right ⏱
Over the years, we have found that the best time to sell your WordPress site for a profitable financial gain is when you do not necessarily need to.
Buyers will see right through you if you are desperate to get rid of your site as quickly as possible. Hurrying negotiations raises a big red flag, and they'll feel like something is wrong with the site, making them less interested in acquiring your asset.
We understand how a Google algorithm update can seriously disrupt your traffic and revenue flow. If a site suddenly tanked in rankings and revenue or has been de-indexed, a common reaction is to sell the site quickly before its value nosedives even further.
Instead of hurriedly trying to exit the business by any means possible, ride out the wave. Wait until it is on an upswing again and then move to sell.
When your business is doing great and you have another passion project you want to focus more of your attention on, make sure you are very clear about this intention with potential buyers. The transparency behind why you're selling a profitable business will help lower their doubt as to why you are listing the site for sale.
And with that, your online business is ready to be sold. All that's left is to decide if you'll be using a broker, or selling the site independently. 
Should You Use a Website Broker? 🤝
If it's your first time selling a business, I recommend using a website/online business broker instead of going after a private sale. Why? Online business brokers have curated marketplaces selling all types of online businesses that suit a wide range of budgets and needs for different types of buyers.
A couple of advantages you get when going through a broker is gaining access to a huge buyer database, as well as deal-making skills. 
A large buyer pool means investors will be fighting for your deal when you list with a reputable broker, and you gain access to a wide variety of tools to streamline negotiations and complete the transaction.
If you're doing a multi-million dollar sale, having access to a broker, financial advisor, tax advisor, legal team and even an escrow service would all probably be beneficial to you.
But…not all sales require you to have a broker. If you're pursuing a 4- or 5-figure sale in the near future, working with a private buyer can be faster and have a strong financial outcome for you as the seller.
For example, if you're selling a WordPress related business or blog, finding a specialized, private buyer who's already in the WordPress space and familiar with the ecosystem (like the WP Buffs acquisition unit), making contact to discuss a direct sale might be in the interest of all parties involved.
🤝 Selling Your WP Business to WP Buffs FAQ
What kinds of businesses does WP Buffs want to buy?
At the end of the day, WP Buffs is interested in purchasing businesses that compliment the rest of our portfolio.
The area we're strongest in is WordPress care plans. If you're interested in selling your entire care plan business or simply your care plan clients, definitely book an introductory call with Joe today. 
We also love great WordPress content here at WP Buffs. If you run a WordPress blog that maintains strong content and drives revenue (through affiliate partnerships, sponsorships, etc) you're also probably a good fit to book an introductory call with Joe.
If you run an agency that does mostly one-time projects and doesn't manage or drive a significant percentage of monthly revenue from subscription services, we're probably not a great fit. See our tips on making your site more attractive if this is the case.
What exactly does the process of selling my business look like?
Here's the exact process you can expect when working to transition your business under our care.
Book an introductory call with Joe (our CEO). You'll answer a few questions while scheduling so Joe will have a pretty good idea if we're a good fit from a business and financial perspective before you even hop on a call.
You'll join Joe on your informal call so Joe can ask clarifying questions about some of your answers and dig a bit deeper into your responses. Most importantly, 1) you and he will determine if you enjoy working together and both want to, together, go through the challenging process of an acquisition, and 2) Joe will answer any questions you have to make sure you're 100% confident WP Buffs will be a trusted new owner of your business (and potentially your clients).
Once the initial call is finished, Joe will take his call notes to the rest of his acquisition team (COO Nick & CFO Ben) and make sure everyone (including you) thinks it's a good idea to move forward. If not, Joe. will email you and suggest other ways to work together if they apply (white-label, affiliate relationship, etc). If so, we'll start taking the next steps.
Ben will send you an NDA to sign before we move forward. This will protect your financial data as well as prevent sharing of any private data of both parties involved.
Ben and Nick will do their due diligence, which will involve allowing them full access to the appropriate software, financials, etc to make sure everything is in-line with the facts we've been presented previously during this process.
Once Joe, Nick, Ben and you all agree to formally move forward, Joe will send you a final offer and business sale contract. 
You'll sign the contract, receive your initial payout and we'll work together on the transition. Teamwork makes the dream work!
What kind of financial offer can I expect to receive?
Most final offers fall within a 1x-1.5x multiplier of yearly profit. This usually entails an initial payout with the remainder paid out within 2-3 months. 
The offer and contract will usually be dependent on agreeing to a payout schedule, sharing financial responsibility of clients who churn shortly after the acquisition, working with us in the transition plan, helping when necessary with any official announcement plan, etc.
Some deals are worth less and some more, but this is most likely what you can expect with regards to a final offer.
Ex: If your business made $20,000 of profit over the last 12 months, you can expect a final offer of $20,000-$30,000 (barring anything that significantly increases or decreases the worth of your business).
How long do WP Buffs acquisitions usually take?
This entire process traditionally takes 8-12 weeks. It can be quicker for smaller deals or longer for bigger ones but expect to spend 2-3 months communicating with us to see this deal come to fruition and 1-2 months supporting the transition.
What's expected of me (the seller) during this entire process?
The 2-3 months of initial calls, due diligence and offer negotiations will be a busy time for both the acquiring party (WP Buffs) and the selling party (you). 
The same goes for the 2-3 months after contracts have been signed, the sale is final and the transition work is being executed.
Our acquisition team at WP Buffs works extremely hard to make this an efficient and effective process for everybody involved and we expect the same from you. That means:
fully reading and replying to all emails in a timely manner
providing organized and accurate documents or data when asked
telling us what your actual numbers are, including sales numbers, itemized costs, subscription metrics, etc (after an NDA is signed to protect your data, of course)
understanding a slower process is sometimes needed around holidays, team time off, etc
taking full responsibility for your post-acquisition task list (login credential handover, write up a blog post, write email copy for your current clients, Stripe customer migration, etc)
In general, being easy to work with and making our lives easier will result in the best possible outcome for all parties involved.
I want to sell my business but not right now. How do I get it ready?
Not quite ready to sell your business and just starting to think about it? No sweat! A lot of folks are in your same boat and you should never feel any pressure to sell if you don't think it's the right time.
If you think selling your business in the future is a possibility, here are a few options for you:
Book an introductory call with Joe today anyway. He won't pressure you into an awkward position,  but instead give you some pointers and advice on how to set up your business for a lucrative sale in the future, whether that's to WP Buffs or not.
Bookmark this page so you can come back to it in the future when you want to have a more serious conversation about selling your business.
Join Jeff and Cory (former CEO of iThemes) at Business Value Academy, where they'll help you build a business that's ready to sell (if and when the time comes).
Selling your online business means you'll gain a huge windfall to reinvest in your next project, whether it's starting another site or investing in offline assets.
As you achieve your end goal in a successful sale, you can also ensure your site is passed over to someone who will continue to expand the business.
If you're interested in selling your company that implements, sells and executes website care plans, WP Buffs may be able to help with their business acquisition unit!
Or, maybe you love running your WordPress agency but want to part ways with the care plan part of your work. Then, you could just sell your care plan customers without selling your entire business.
If you're curious about how much your WordPress site or business is worth, try out this free site valuation tool that's backed by real sales data of over 1,300 successful completed deals.  Your site might be worth much more than you think!