Type "SEO" into the WordPress Plugin Directory. Go on. We double dare ya. If you're like us, a few things become clear about WordPress plugins for SEO:
There are only a few multifunction SEO plugins that seem to be worth their salt.
There seems to be an SEO plugin for just about every tactic under the sun.
There are dozens, if not hundreds, of plugins that get lumped in as "SEO plugins" simply because they are SEO-friendly.
If you aren't well versed in SEO, and even if you are, this might leave you feeling a bit confused when it comes to figuring out which ones you should be using.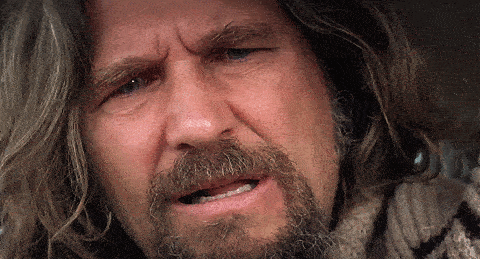 WordPress SEO Plugins: Finding the Perfect Mix to Drive More Traffic
In this guide, we are going to help you overcome that confusion by taking a look at what you need to know when selecting WordPress plugins for SEO. We will cover:
Why WordPress SEO plugins matter
Types of WordPress SEO plugins
What to avoid when selecting SEO plugins
The best approach to choosing your WordPress SEO plugins
The best multifunction plugins to anchor your WordPress SEO plugin strategy
The best supplemental plugins to round out your WordPress SEO plugin strategy
Let's start by looking at where plugins fit into WordPress SEO.
Why WordPress Plugins Matter
A holistic approach to SEO revolves around three keys to success:
Create the best possible experience for people visiting your site.
Keep search engines happy by clearly communicating with them.
Build a good online reputation.
Making both users and search engines happy while building your site's reputation is easier said than done. It takes a properly planned SEO strategy full of the right tactics and tools. That tools piece is where SEO plugins come in.
WordPress SEO plugins are tools. Tools that, when properly used, will help you implement the tactics that comprise your larger SEO strategy. A strategy that creates the best possible experience for people visiting your website, opens the lines of communication with search engines, and helps you build its reputation.
Types of SEO Plugins
The diversity and sheer quantity of SEO plugins can be overwhelming. After all, there are 250 pages of alleged SEO plugins in the WP Directory.
When something is overwhelming, we like to break it into smaller, more approachable parts. So let's do that for the different types of SEO plugins.
There are two main types of SEO plugins:
Multifunction SEO Plugins
These are the most popular ones, like Yoast SEO and All in One SEO Pack.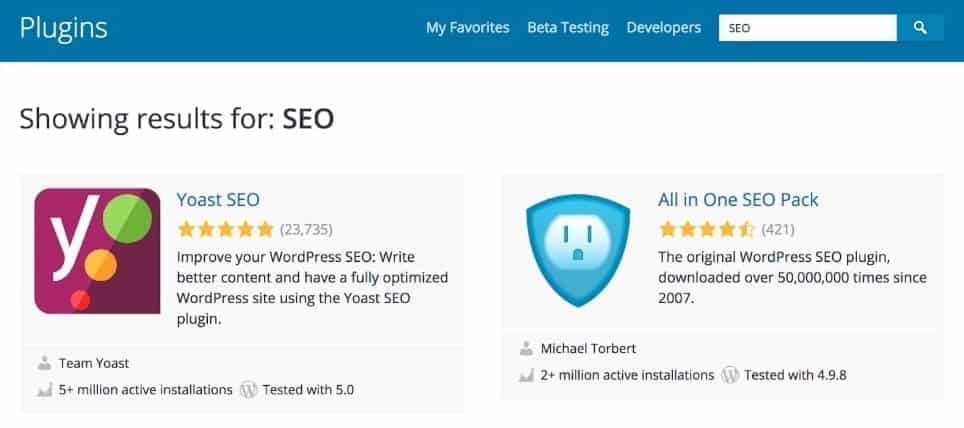 They have multiple functionalities that help you execute a wide range of essential SEO tactics. They can help you do everything from link your website to the search engines, to help you make sure your pages and posts are properly optimized around specific keywords. Plus, much more.
🔌 Multifunction SEO plugins are truly impressive tools. However, while their functionalities have progressed by leaps and bounds over the years, they still aren't fully comprehensive. Which is why there are dozens of supplemental SEO…
Click To Tweet
Limited Function SEO Plugins
If you go back to the WordPress Plugin Directory where you typed "SEO" in the search bar, you will notice that many plugins that exist only help you out with a specific SEO tactic. Like the tactic of adding metadata to your WordPress website.

Or, take the SEO tactic of fixing 404 page not found errors to ensure that your users don't land on non-existent pages. The Redirection plugin by John Godley is great because it picks up where the free version of Yoast SEO leaves off. However, it's functionality is limited to helping you create different types of redirects.
Then you have a third and somewhat confusing type of alleged SEO plugin.
SEO-Friendly Plugins
Pretty much anything can be considered an SEO plugin if it improves the user experience. Which is why this third confusing category of SEO plugins exists.
Take MetaSlider* for example: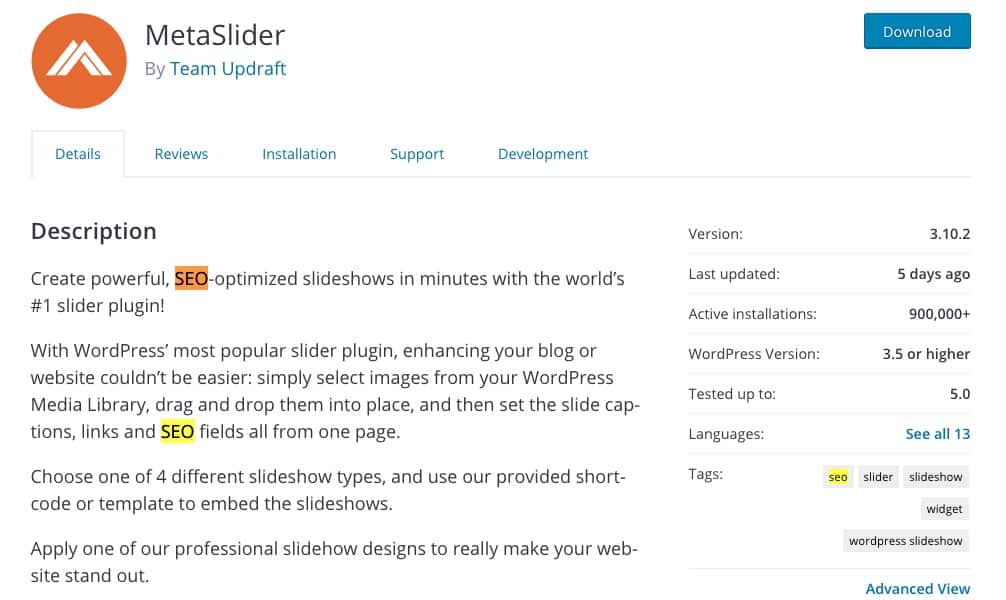 This is a great plugin that helps you create photo sliders. The plugin does have the functionality of letting you add Titles and Alt Text to your photos, which is an SEO best practice, according to Search Engine Journal. But, so does the image detail editor in WordPress.
While this plugin is tagged as an SEO plugin, that might be a bit of stretch because it's not really doing anything above and beyond what WordPress already does to help you optimize your images.
Finding the Right Mix of WP SEO Plugins
As with any other marketing activity, the mix of tools you choose is either going to help or hinder your ability to achieve your goals.
If you have too few SEO plugins, you're not going to be able to efficiently execute all your SEO tactics. Or, you are going to leave certain tactics completely unaddressed simply because you don't have the right tools.
Go with too many plugins, especially low-quality plugins, and there is a good chance you will start crossing your wires, according to WPExplorer, and slowing down your site. Both of which are surefire ways to upset users and search engines, while sullying your site's reputation.
Before we help you find the perfect mix of plugins, let's identify some plugin selection strategies that people mistakenly use despite their good intentions.
What to Avoid When Picking WordPress Plugins for SEO
The One and Done Approach
By far, one of the most popular and ineffective approaches to choosing an SEO plugin is what we like to call the one and done approach. This consists of installing and activating a multifunction SEO plugin and calling it a day. This approach usually comes along with the expectation that the plugin is going to magically do all your SEO for you. Wouldn't that be nice?
Multifunction SEO plugins like Yoast SEO and All in One SEO Pack only work when properly configured and regularly updated and used.
And when they are, it's amazing what they are capable of. However, relying on a single unconfigured SEO plugin to pull the heavy weight of a holistic SEO strategy isn't a realistic solution at this point in time. Which is why we recommend you steer clear of this ineffective approach.
The Strength in Numbers Approach
Other people prefer the strength in numbers approach to WordPress SEO plugins. This technique involves installing and activating a limited function SEO plugin for every SEO tactic they come across.
Piecemealing together a bunch of different small plugins like this can lead to plugin bloat, according to WPMU DEV, and give you more to manage and create more opportunities for conflicts.
If you take this approach there's a good chance you are going to end up doing more harm than good when it comes to site speed and your overall SEO.
The Overwhelmed Approach
Still, others get overwhelmed with their SEO plugin options and decide to take the no plugin approach. Instead, they hope that the search engines will magically find their website and all of the content on it.
Expecting search engines to find your site simply because it exists is a recipe for disaster.
At the very least, we recommend a properly configured and regularly updated plugin like Yoast SEO or All in One SEO Pack.
However, even that will not fulfill all your SEO needs. Which is why we recommend the following approach.
The Best Way to Pick WordPress Plugins for SEO
The Measured Approach
Instead of getting off track using any of the above, take a measured approach to using WordPress SEO plugins.
Install one powerful multifunction SEO plugin to anchor your SEO plugin strategy i.e. Rank Math, Yoast SEO or All in One SEO. Then, add a few additional limited function plugins to help you execute the SEO tactics your anchor plugin can't.
🐻 When properly employed, the measured approach to SEO plugin selection is going to give you the perfect mix. Think of it in the Goldilocks framework. Not too many, not too few. Just the right ones. #WordPress
Click To Tweet
The Best Multifunction WordPress SEO Plugins
Let's go back to our three keys to SEO success:
Creating the best user experience possible
Clearly communicating with search engines
Building a great reputation for your site.
Yoast SEO and All in One SEO Pack are the only two multifunction WordPress SEO plugins you really need to know about. There are some up-and-comers that have solid functionality like The SEO Framework and Squirrly SEO, but neither is quite as capable as our two favorites.
And with that, let's look at how Yoast SEO and All in One SEO Pack are going to help us achieve SEO success.
Rank Math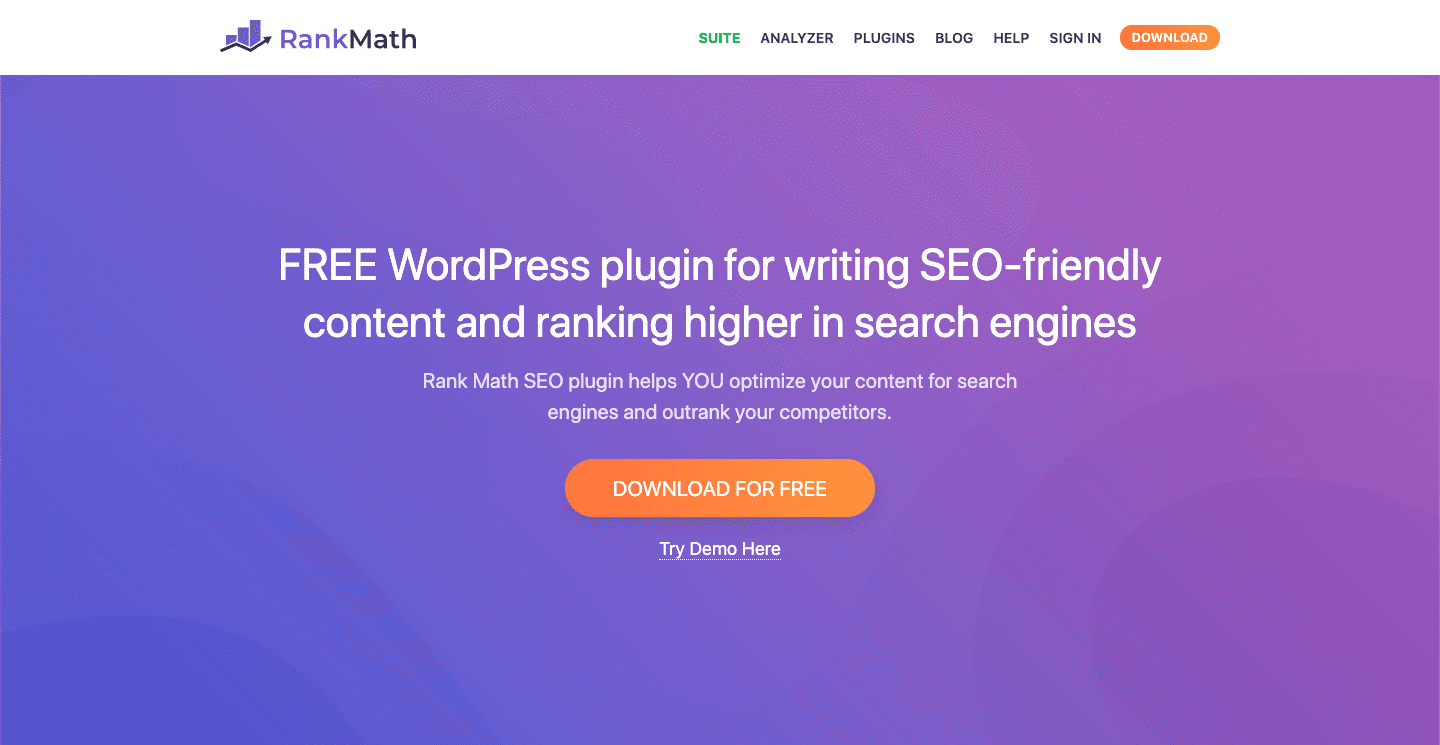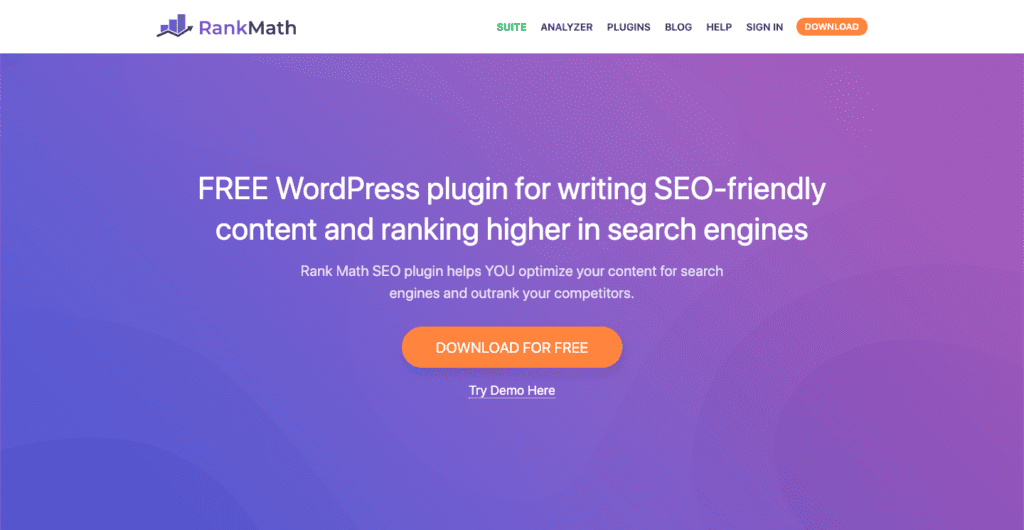 Stats*
Last update: 2 weeks ago (highly supported plugin!)
Languages: 12
Active Installations: 300,000+
Rating: 4.8 out of 5 (1150 reviews)
*At the time of writing
Why we like it
We are big fans of Rank Math, we use on our new redesigned site. They're easy to use setup wizard walks you through the setup process so you get the most out of the plugin from the very start. The Rank Math plugin is also optimized for speed so it won't slow your site down.
The user interface is one of the best we have seen, making the plugin easy to work with. They have managed to package advance SEO options into an easy to use platform which is suitable for absolute beginners and seasoned SEO pro's.
One particularly useful feature for beginners is the automated image SEO , which can often be overlooked. Rank Math does this by automatically adding ALT and Title attributes for you. What's more, it doesn't do any editing to do this, as a user views the page it adds tags on the fly. Pretty neat!
Rank Math is constantly undergoing further development making it better and better as time goes on, they are adding features like Google Webmaster integration, Google Trends, and a keyword comparison tool that all coming down the line in the near future.
Yoast SEO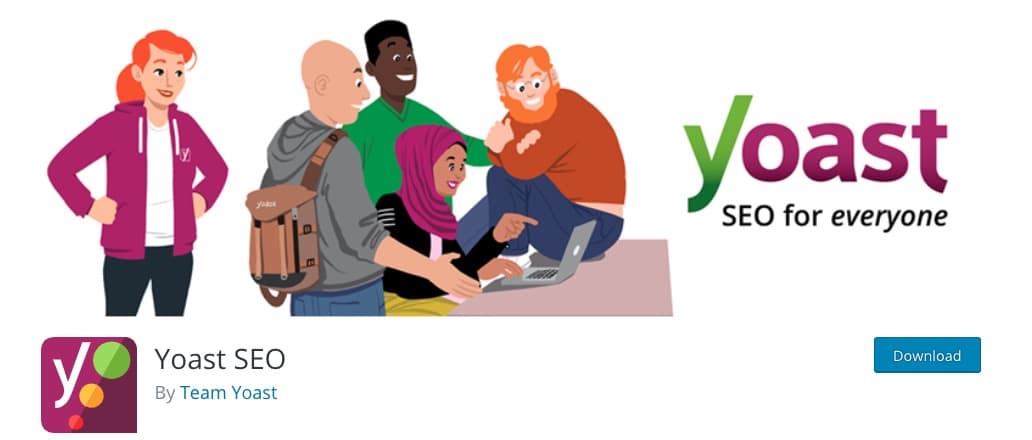 Key Stats*
Last update: 12 hours ago (updated every 2 weeks)
Languages: 38
Active Installations: 5+ million
Rating: 4.9 out of 5 (23,710 reviews)
*At the time of writing
Why We Like It
Some say it's simply the best and they have certainly been around for the longest. This is backed up by active install numbers and thousands of five star, or near five-star, reviews.
Yoast SEO started out as an SEO beginner's guide and has always been dedicated to making SEO more approachable for the WordPress community. You feel that commitment when using the plugin and it makes for an amazing knowledge base and blog packed with solid SEO advice laid out in simple terms and great documentation.
While the functionality of Yoast makes it approachable for beginners, it is also comprehensive enough that many of the most seasoned SEO professionals we know rely on it to manage WordPress websites.
And, it's built by SEOs like Joost de Valk who know what they're doing and stay on top of where the world of SEO is heading.
Joost has also been a guest on the WPMRR WordPress podcast! We talk about WordPress – what it is and how it got so big, and our projections for the future of the platform, as well as some tips for new businesses. Like prioritizing design and the power of branding early on.
All in One SEO Pack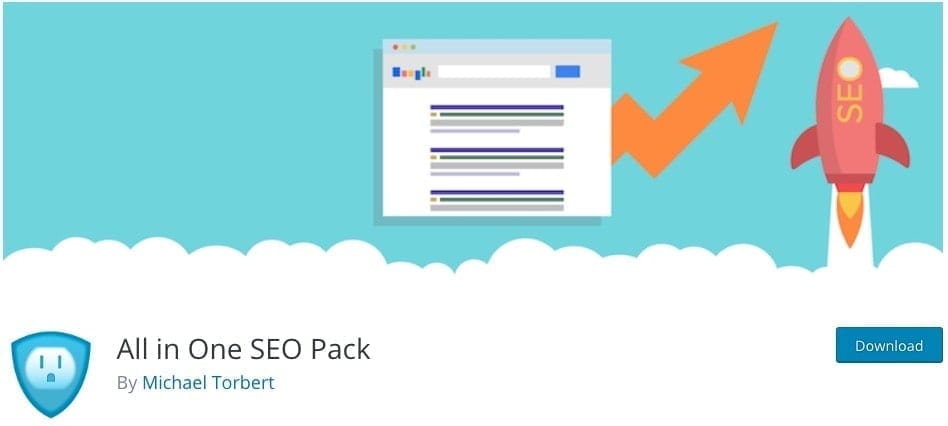 Key Stats*
Last update: 4 weeks ago
Languages: 50
Active Installations: 2+ million
Rating: 4.4 out of 5 (421 reviews)
*At the time of writing
Why We Like It
All in One SEO Pack is a streamlined tool capable of helping beginners and professionals with the execution of SEO tactics. It is especially useful if you have an e-commerce site using a plugin like WooCommerce because it includes free e-commerce integrations, whereas Yoast charges extra.
All in One SEO Pack also gives you the ability to turn on and off features as desired. With this, you can trim down the plugin to use only what you need. We also like that almost all the settings live in a single interface. This dashboard approach makes it particularly easy to control.
Now that you know what we like the most about Rank Math, Yoast SEO and All in One SEO Pack, let's take a look at how they are going to help us achieve our SEO keys to success and which is the most helpful.
Features That Will Help Keep Users Happy
Content Creation and Keyword Analysis
Winner – Yoast
Creating exceptional content is a cornerstone of SEO because it's one of the biggest draws that is going to attract people to your site.
Yoast might be best known for its real-time content analysis tool (test it out), which helps you improve the readability of your content, according to Content Marketing Institute. Pair that with its keyword analysis tool and you have the best solution available for helping you create keyword optimized content for SEO.
Unfortunately, All in One SEO Pack doesn't have content or keyword analysis tools.
Site Speed
Winner – Rank Math
Site speed is an important factor in overall user experience. If pages on your site aren't loading in less than a second, people are going to start bouncing and search engines will start noticing.
Yoast bloat is a thing. So much so that there are actually plugins designed to help minimize the impact of Yoast on your site speed. And, you can tell why when using Yoast. It's designed for robust functionality instead of being streamlined for speed.
Rank Math on the other hand, is streamlined and built specifically with speed in mind while retaining all the key features you need!
e-Commerce
Winner – Rank Math
If you are selling online using WooCommerce you want to make sure that search engines know about what you are selling.
Both Rank Math and All in One are going to offer you free integration with WooCommerce. Yoast, on the other hand, charges for their integrations. Out of the box. We give the edge to Rank Math here purely because it is a more complete setup.
Features That Will Help You Keep Search Engines Happy
Search Engine Integration
Winner – Rank Math
Verifying your website with search engines is the best way to ensure that they know your website exists.
Rank Math lets you verify your site with Google, Bing Baidu, Yandex, Alexa, Pinterest and Norton Safe Web from within the plugin.
Yoast makes it easy to verify it with Google, Bing (Yahoo), Baidu, and Yandex and All in one supports Google, Bing (Yahoo), and Pinterest.
Depending on what markets you are trying to reach, you might prefer one over the other but Rath Math again comes out on top with more options available.
Clean XML Sitemaps
Winner – Draw
An XML sitemap is like a resume for your website that you can submit to search engines to show them what it's all about.
Both allow you to create clean XML sitemaps free of thin and duplicate content so you don't waste search engine crawler resources.
Search Appearance
Winner – Draw
One of the best ways to ensure your website is appearing properly in search results is by telling search engines what content you do, and don't, want to appear in search results with meta directives.
All these plugins give you the ability to easily tell search engines what types of content, and individual pieces of content, you want appearing in search results and what you don't.
This gives you the ability to hide pages with thin content and only promote the stuff that is going to benefit your users.
Features that Make Both People & Search Engines Happy
Customize and Automate Page Titles and Meta Descriptions
Winner – Draw
Page titles featuring the proper keywords give pages on your site a better chance of ranking in search results, while your meta descriptions give you the ability to encourage searchers to click-through to your site.
One of the best things about all these SEO plugins is that they give you the ability to easily generate SEO friendly page titles and meta descriptions for the content on your site. With both, you can customize them yourself or have the plugin automate them for you.
Features That Will Help You Improve Your Website's Reputation
Structured Data
Winner – Yoast
Yoast currently gives you the ability to apply some very basic types of structured data to your site so that search engines can more easily categorize it and show it in the correct search results.
And, word on the street is that Yoast has plans to improve its structured data capabilities in 2019 according to a webinar they did in late November 2018.
Social Sharing
Winner – Draw
You want to optimize your content so that when people share it on social media channels, it appears in a way that will make people want to engage with it. This will make it easier for potential visitors to interact with your content and improve click-through rate which is something search engines look at.
Both Yoast and All in One SEO give you the ability to generate social media snippets for your site and each piece of content on it using their plugin. Upgrade to the premium version of Yoast and it will preview your post for you.
Going Premium with Yoast and Pro with All in One SEO Pack
Yoast offers a premium version of its plugin which includes internal linking suggestions, a redirects manager, social snippet previews, and one-on-one customer support email. We really like the internal link suggestions and the redirects manager from an SEO standpoint.
Internal links help people and search engines easily navigate and discover new pages on your site. Yoast's internal link suggestions will help you create more of these quality links.
The redirects manager automatically creates redirects for you so people don't end up on non-existent pages. Making sure people are hit with fewer 404 page not found errors is good for overall user experience.
The Pro version of All in One SEO Pack includes SEO for categories, tags, and custom taxonomies. Which if you have a site full of those things, is useful.
It also includes a video SEO module (Yoast charges extra) and advanced support for WooCommerce.
Depending on how much video you are creating, and we hope you are creating at least some, this is a very useful feature for helping your videos get found in search results.
The Best Multifunction SEO Plugin for WordPress is…
It's next to impossible to declare an actual winner here because selecting the best one for your website is going to depend on what you are trying to achieve with it.
If site speed and e-commerce are paramount, All in One SEO pack might be the better option. However, if you are a blogger, Yoast's content and keyword analysis will likely be more helpful.
If you are a beginner, Yoast's documentation, knowledge base, and blog can be incredibly helpful. However, if you already have a good grasp on SEO and you are looking for a lighter tool to help you execute your SEO strategy, All in One SEO Pack might be the way to go.
The great news is that you can rest assured picking either. Both are incredibly powerful SEO tools. And, both are highly capable of helping you achieve SEO success.
Supplemental SEO Plugins
Once you've selected the SEO plugin to anchor your WordPress SEO work, use these supplemental plugins as needed.
It's important to remember to install only those that you need. If, for example, your site is already mobile-friendly thanks to your responsive theme, there is no need to install an additional mobile-friendly plugin.
Analytics Plugin
When it comes to SEO, like anything, you can't improve what you don't measure. Unfortunately, neither of the multifunction SEO plugins above have analytics. That's why we recommend you use a free analytics tool like Google Analytics paired with an analytics plugin.
Monster Insights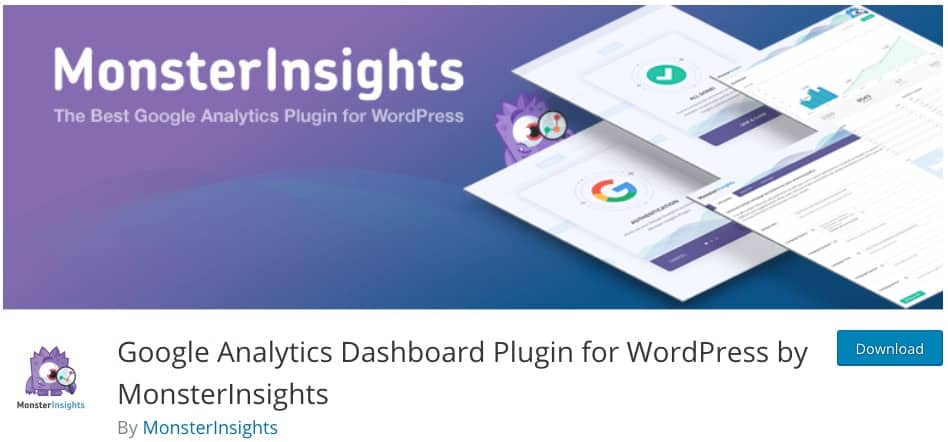 In order to connect Google Analytics to your website and see simplified analytics dashboards, we recommend you use a plugin like MonsterInsights*. Get even deeper insights by connecting your Google Search Console and Google Analytics accounts.
Page Speed Plugins
As mentioned above, page speed is important for making users happy and search engines are going to notice the high bounce rates if your pages are slow to load. Ideally, you want pages on your site to load in less than a second.
In order to improve how fast pages on your site load, start by reading The Non-Technical Guide on How to Speed Up Webpage Loading Time. Then, test each page on your site using Google's Page Speed Insights. If you still need to speed things up, we recommend you install two plugins:
WP Fastest Cache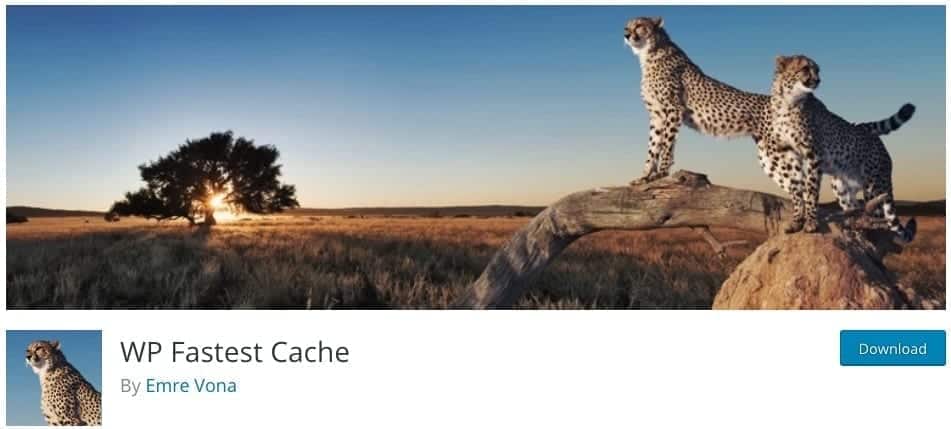 Almost any WordPress site can benefit from using a caching plugin like WP Fastest Cache, which will serve up static HTML files to users instead of heavier PHP scripts that take longer to load. Serving up HTML files means faster page load times and happier users.
And, if you have a global audience you might also want to consider making use of a Content Delivery Network (CDN). A CDN will ensure that your content doesn't have to travel halfway across the world to get to somebody. Instead, it can come from a local server. You can use a plugin like WP Fastest Cache to integrate your CDN into your WordPress website.
Smush Image Compression and Optimization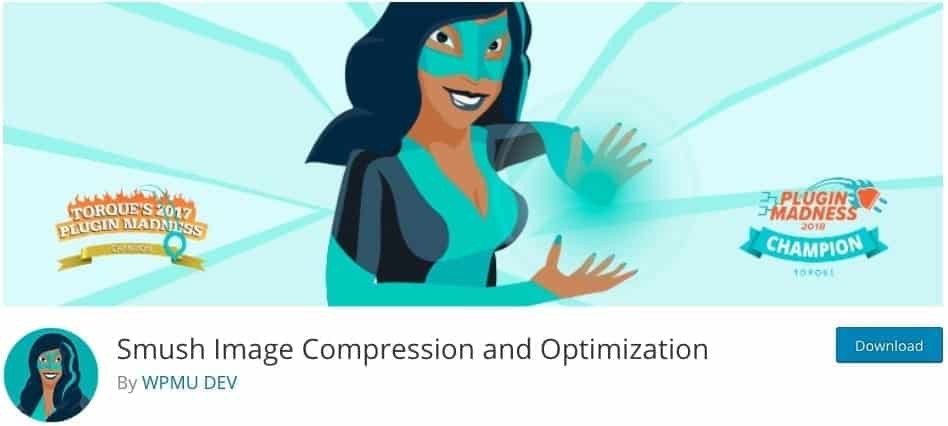 Images are often packed with extra, unnecessary, pixels and data that increase file sizes and slow down page load times. You can use a plugin like Smush to get rid of that bulky information and speed up how fast your images, and pages, load.
While Smush is extremely straightforward and easy to use, we still recommend you learn more about image optimization.
Mobile-Friendly Plugin
According to SimilarWeb, 61% of all website traffic originated from mobile phones in 2017. You can bet that number is even higher today, which means your website needs to be mobile-friendly if you want it to rank in search results.
The good news is that most themes are developed to be mobile friendly and you may not need a plugin to make your site responsive.
Run your site through Google's Mobile-Friendly Test to find out if it is.
WP Touch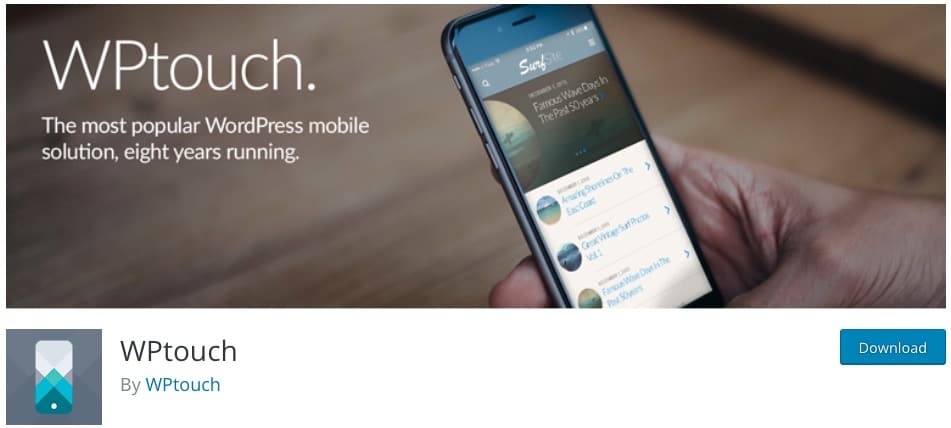 If your website isn't mobile-friendly, we recommend you use a plugin like WP Touch. It will sever up a mobile-friendly version to people on smart devices and a desktop version to people using computers.
If your website is mobile friendly, there is no need for an additional plugin.
Redirect Plugin
Page not found errors have the potential to create a poor user experience when they take people to pages where no content exists.
Redirection
Thankfully, a free redirect plugin like Redirection can help you keep users from running into 404 page not found errors by allowing you to create different kinds of redirects. However, we still prefer the redirect manager that comes with Yoast SEO Premium.
If you want to take a no-plugin approach and you have the skills to, you can add 301 redirects directly to WordPress via the .htaccess file.
Structured Data Plugin
Search engines are moving more toward relying on structured data to help them categorize websites and the content on them. Structured data also allows your website to appear in search results in a more dynamic and engaging manner which will improve your click-through rates and likely your overall rankings.
Depending on what kind of structured data you want to add, you can use a free structured data plugin like All In One Schema.org Rich Snippets or WP Review. This is a useful tactic if you only have one particular content type you are looking to markup.
However, if you are serious about improving your search results, you might want to invest in a WordPress plugin like Schema Pro.
Schema Pro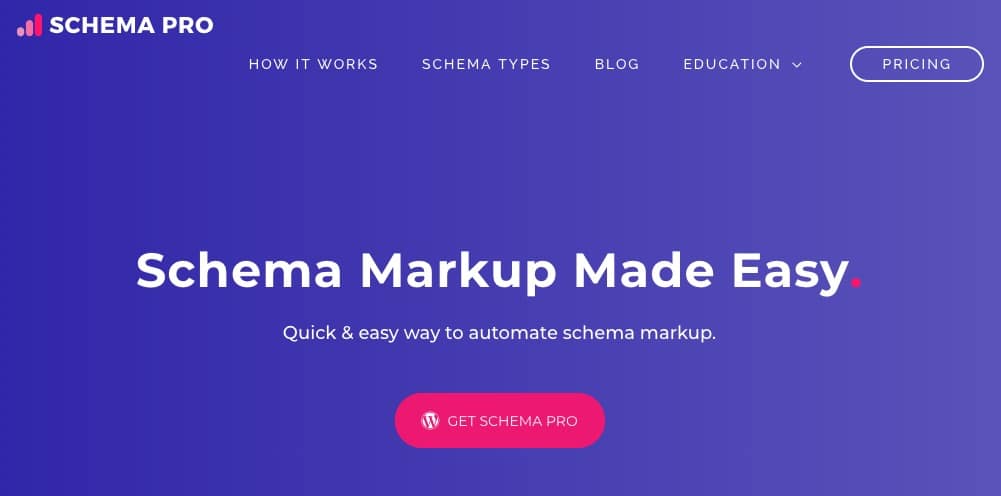 The tricky thing about structured data plugins is that most of them only work with a limited number of content types or, in some cases, a single type. And, some of them choose not to use Google's preferred markup format: JSON-LD.
Schema Pro, on the other hand, allows you to mark up all sorts of different content types and it does it all using JSON LD, Google's preferred format. We also like that you can test your markup right in the plugin.
Marketing Plugin
Marketing plugins can be helpful for ensuring you're presenting your content in an SEO-friendly manner. On that front, we wholeheartedly recommend HubSpot.
HubSpot All-In-One Marketing – Forms, Popups, Live Chat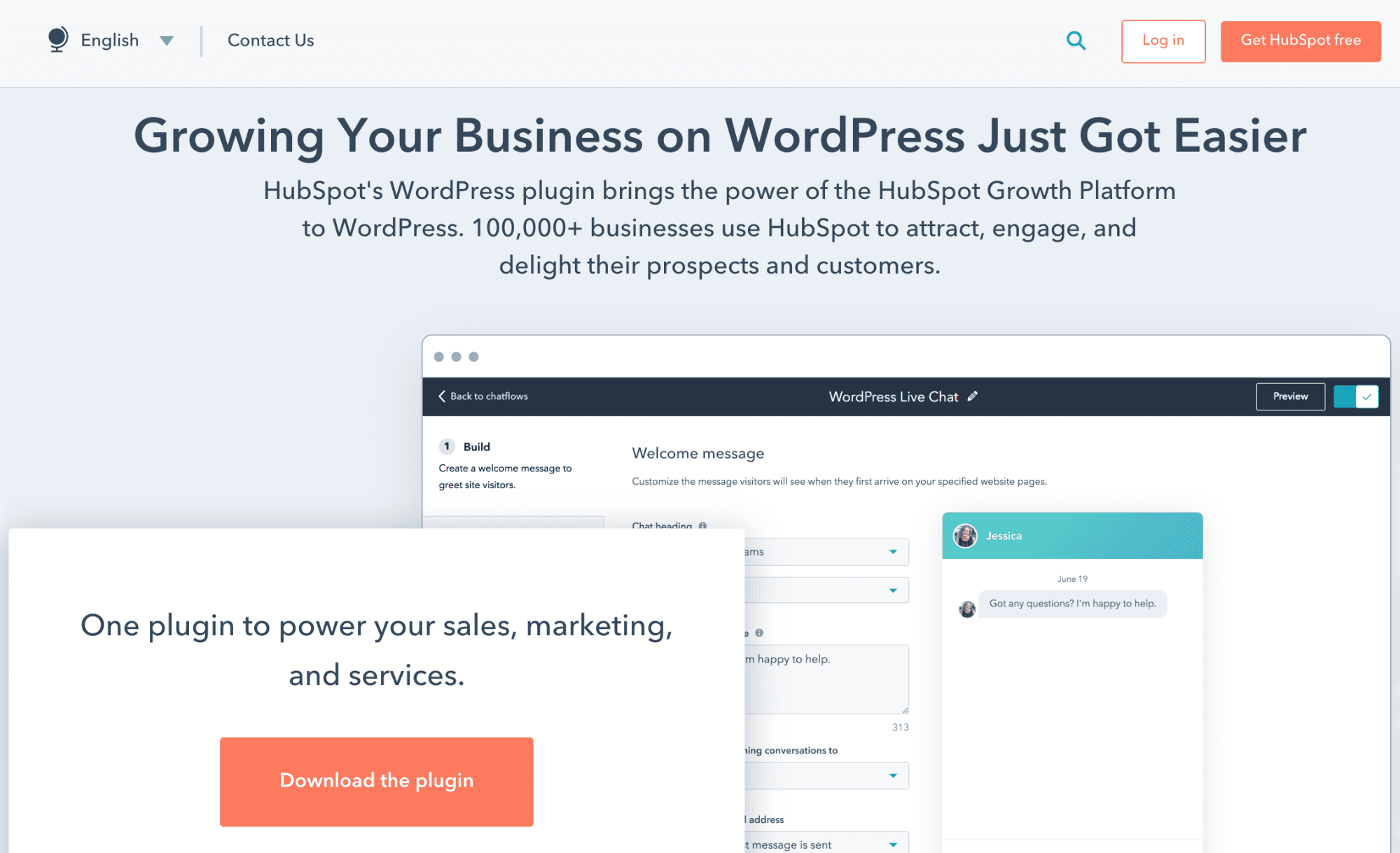 Key Stats*
Last update: 1 week ago
Languages: 38
Active Installations: 80,000+
Rating: 4.5 out of 5 (109 reviews)
*At the time of writing
Founded in 2006 by Brian Halligan and Dharmesh Shah, Cambridge, MA-based HubSpot* offers software products to help businesses with inbound sales and marketing. More specifically, the HubSpot suite comes with tools for search engine optimization, content management, marketing via social media, and analytics and reporting. HubSpot also offers professional services and training in digital sales and marketing.
HubSpot employs just under 4000 people to support its customer base.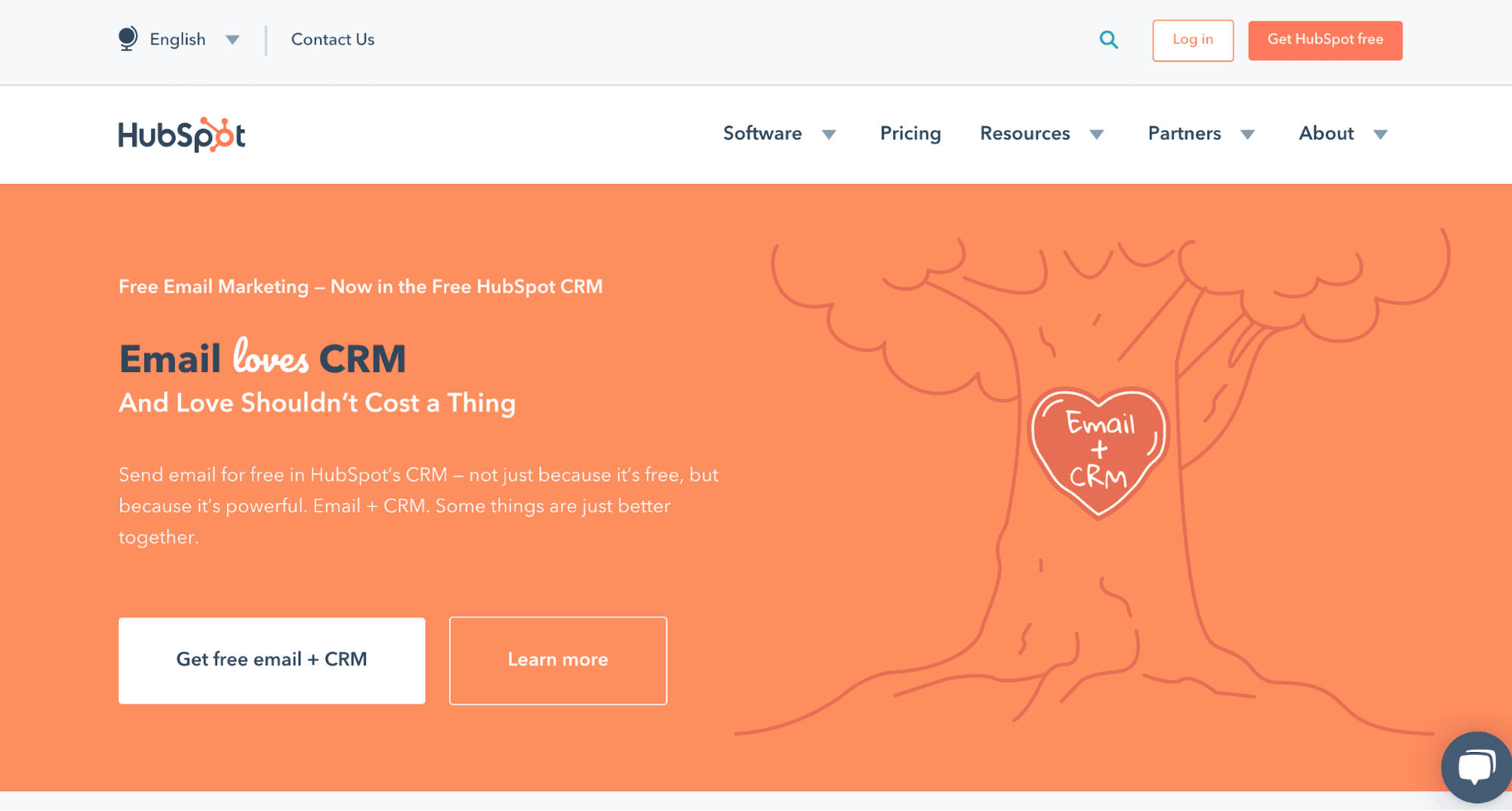 One of HubSpot's products is a free, customer relationship management (CRM) suite that includes features that help you grow your email list, manage your contacts, and send marketing-related emails. If you want to integrate such functionality into your WordPress site, you can do so with the HubSpot All-In-One Marketing – Forms, Popups, Live Chat plugin.
You can use the free plugin, or you can upgrade for additional functionality.
Why We Like This Plugin
With HubSpot's free, all-in-one HubSpot plugin, you can do things like:
Embed forms (regardless of whether you created them with Hubspot or not) to collect prospect information
Create and use popup forms
Add live chat and chatbot functionality
Set up a database for use with the contact information you'll capture
Create and implement email campaigns
Manage your digital ads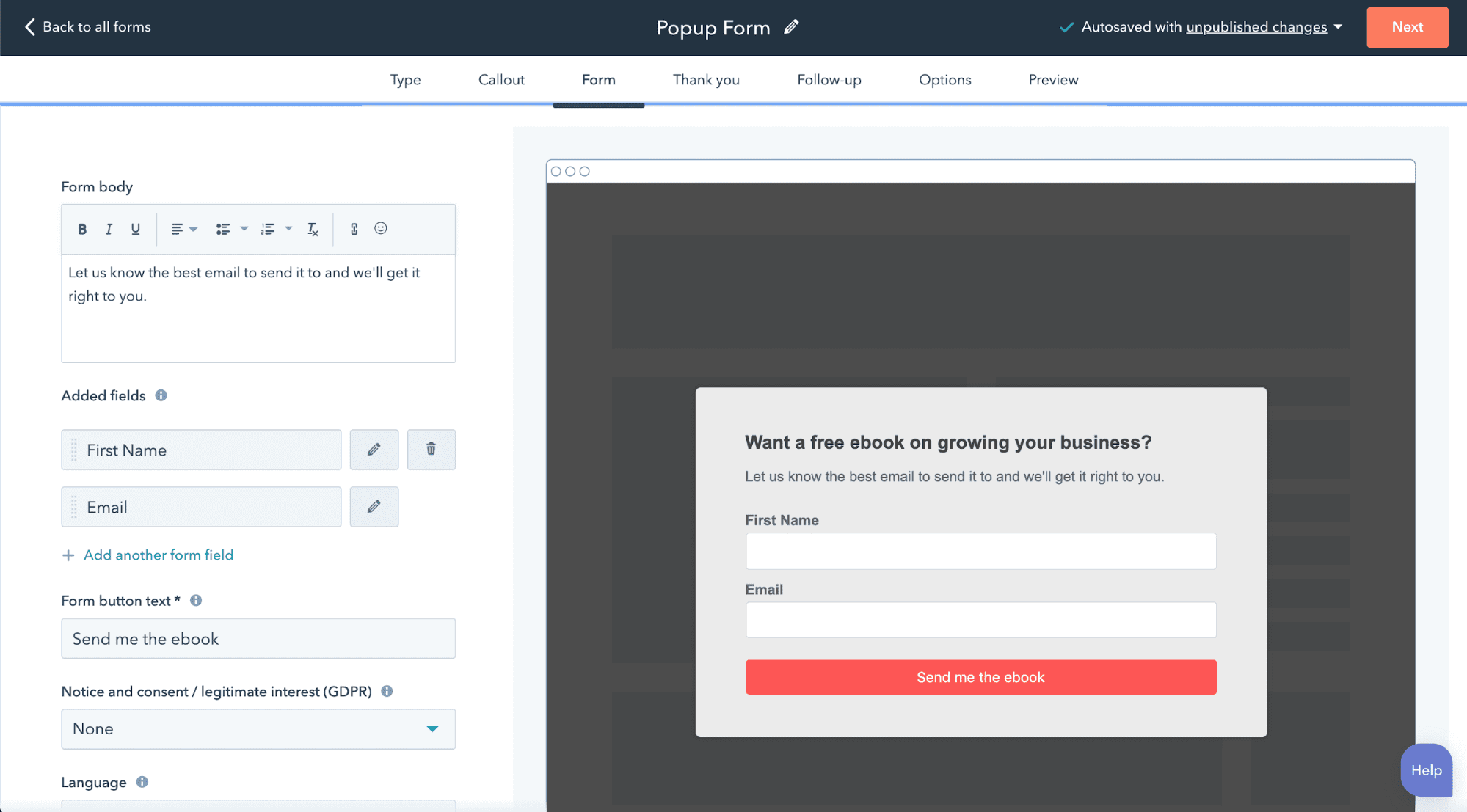 The biggest benefit to using HubSpot's plugin, however, is that you can implement the functionality listed above without needing development skills. This means that even users who don't consider themselves tech-savvy have access to powerful, CRM features that integrate with their WordPress site.
In addition, plugin users get access to the HubSpot Academy, which features free lectures and learning resources to help you improve your sales and marketing programs and get the most out of the plugin.
Premium HubSpot Offerings
If HubSpot's free CRM tools aren't sufficient for your needs, the company offers a variety of paid options, including:
Marketing Hub, which helps you capture leads and convert them into customers
Sales Hub, which helps you close deals
Service Hub, which helps you provide customer service with ease
HubSpot CMS, which can be used to build a full, feature-rich website
Pricing for HubSpot's tools varies based on your expected usage or number of user licenses required. HubSpot does offer a GrowthBundle, which comes with all of the company's paid offerings at a 25% discount. Alternatively, you can create your own bundle, which allows you to purchase only the tools you need, as well as any add-ons (e.g., reporting, dedicated IP Addresses) or premium services (e.g., technical consulting) you might want.
Keep it Tight
We could spend all day diving into the realm of supplemental SEO plugins. But we're not going to because we've already recommended the necessary SEO plugins you need to get your site ranking.
If there are other SEO tactics you are keen on that these plugins don't address, by all means, install and use them. But do so sparingly.
Configure, Update, and Use Your WordPress SEO Plugins
Don't forget that WordPress SEO plugins work the best when properly configured. Sure you can just use your iPhone right out of the box, but think of how much more powerful it becomes when you take the time to learn about it and properly set it up.
Like iPhones, some plugins take next to no configuration and some of them can take quite a bit. Not matter which end of that spectrum your plugins are on, please take the time to learn about them and figure out how to properly configure them.
In addition to configuration, make sure you keep them all updated. This will ensure that you are able to take advantage of the latest functionalities and that you aren't creating any security issues for your site.
Some of the plugins listed above require more use than others. However, if you aren't properly using plugins like Yoast and All in One SEO Pack, they aren't going to be able to achieve the results they are designed to.
Wrapping Up
You now know how to make an informed decision about the best SEO plugins to install on your website. Just as importantly, you know what you need to avoid when selecting your plugins.
Take the measured approach by selecting Yoast or All in One SEO Pack to anchor your SEO plugin strategy. Then add only the necessary supplemental plugins to pick up where your anchor plugin or theme leaves off.
Don't forget that plugins are tools. Tools that help you execute certain SEO tactics. In the words of Sun Tzu "Strategy without tactics is the slowest route to victory. Tactics without strategy is the noise before defeat."
Make sure you have a holistic SEO strategy before you download any plugins so you don't waste your time and resources.
Want to give your feedback or join the conversation? Add your comments 🐦 on Twitter.