The WordPress community is abuzz with the impending arrival of Gutenberg, the new editor that will overtake the current visual editor that people are accustomed to.
As this new feature will become the new standard, WordPress is encouraging users to try it out ahead of time. And the sooner the better, as the WordPress 5.0 core update with Gutenberg is expected to roll out in the first half of 2018. As of this article's publication, that means it could be just a few weeks or months before this editor officially becomes the new standard!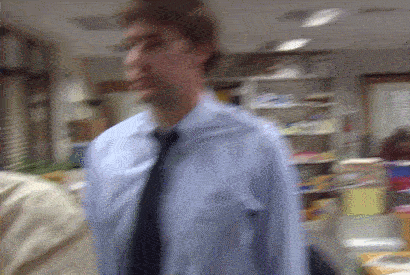 Once WordPress 5.0 rolls out and you update your WordPress websites accordingly, you should expect that the Gutenberg editor will change the post editor experience completely—not just in the way it looks, but in the way it functions.
You'll also have to start thinking about plugin compatibility as well—and it's not looking great with the current version, at least regarding compatibility with top plugins such as Yoast SEO and WooCommerce: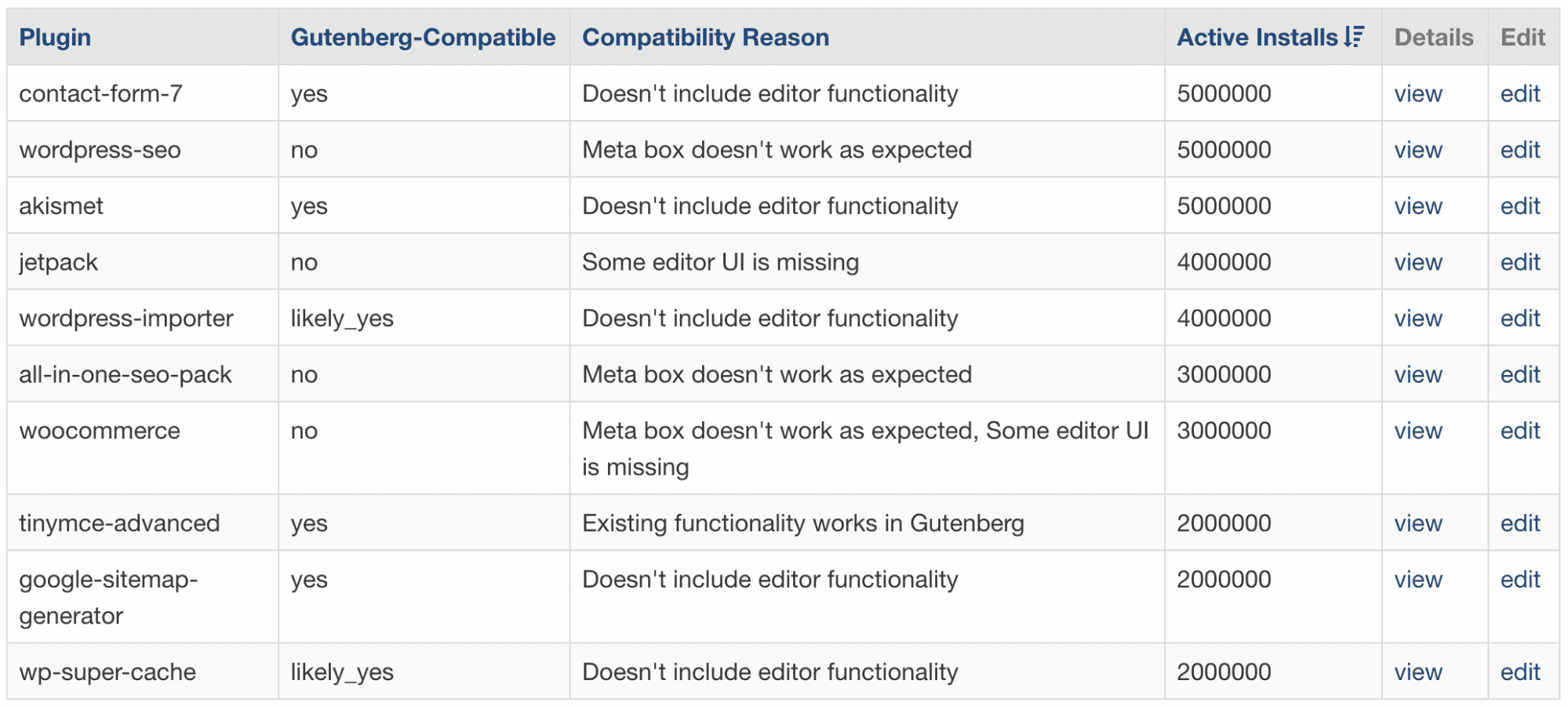 Of course, with the mere existence of a Gutenberg plugin compatibility database (sanctioned by the people at WordPress), one can surmise that there's time yet for working these issues out before the full-scale release.
Getting ready for the Gutenberg editor means priming your website for the change as best as you can before it comes out, to ensure continued smooth operations thereafter.
🙀 Are you ready for the #Gutenberg 5.0 release? #WordPress
Click To Tweet
What is the Gutenberg Editor?
Named after Johannes Gutenberg, the inventor of the printing press, Gutenberg is the new post editor WordPress is rolling out in the WordPress 5.0 core version update. Similar to Medium and Squarespace (and, well, the current WordPress editor), it is a what you see is what you get (WYSIWYG) editor.
Here's a good read for you if you're deciding between WordPress and Squarespace.
The major difference between what we have and what will be? The current WordPress editor requires knowledge of shortcodes and HTML for full functionality, but the Gutenberg editor makes this process easier by grouping sections into "little blocks."
These content blocks are similar to those that you'd have access to when using a page builder—but there are also some distinct differences between the two types of content creation tools.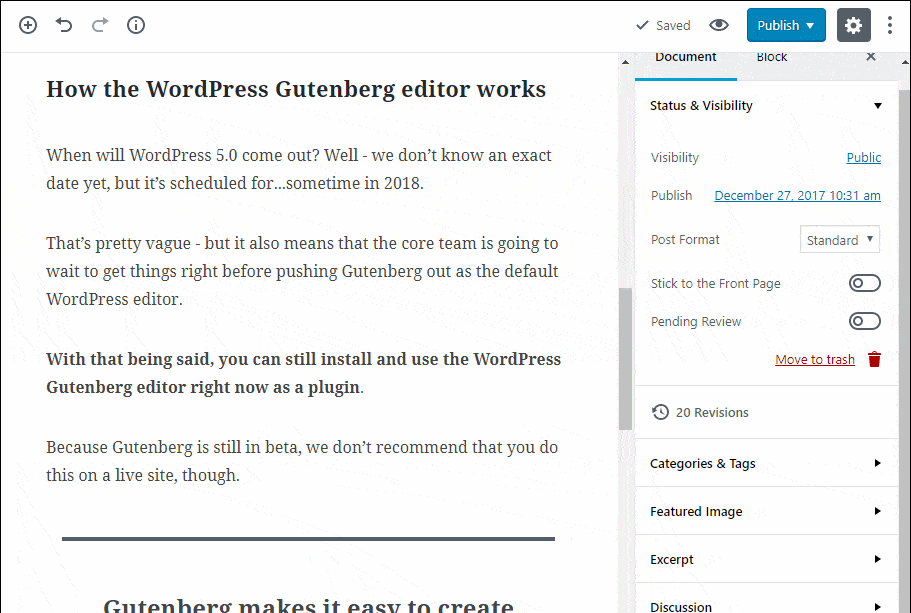 Using these little blocks of content, users will be able to insert rich content—like multimedia and even social media posts—directly into the WordPress editor.
According to Traffic Soda, the idea behind WordPress "blocks" is ambitious, as these blocks are meant to simplify common formatting elements used in WordPress, such as shortcodes, plugins, and widgets. Some forecast that the use of these content blocks may even remove the need for these elements as separate entities.
Say, for example, that you want to insert a recipe in a blog post that you're writing. Using the current WordPress editor, you'd have to install a recipe plugin (or format related HTML and CSS by hand). With the Gutenberg editor, depending on your design preferences, it may be as simple as dragging and dropping a recipe block into the post.
The good news? You don't have to wait until WordPress 5.0 is released to try it out for yourself. The beta version of Gutenberg is currently available for download as a plugin in the WordPress repository.

6 Things to Do Before the Gutenberg Editor Launches
Although the possibilities that the Gutenberg editor brings with it are certainly exciting, many web developers are worried about Gutenberg undoing or destroying their current website structure. This likely has a lot to do with prior negative experiences with page builder plugins, where switching themes (or to different page builder plugins) can completely break the front-end design.
Luckily, the Gutenberg editor is designed in a way that preserves the front end design, so that visitors will receive the same experience before and after the core update. In fact, according to Zack Katz (during the keynote for WordCamp Denver), the Gutenberg editor was developed in a way that preserves page/code structure even if you decide to switch back to the visual editor.
This means that switching between the editors involves dealing with raw code—not plugin-specific shortcodes.
The back end, however? Now that's an entirely different story.
To minimize the headache that inevitably comes with mastering a new core WordPress update, here's how you can prepare for one of the biggest core updates yet:
✅ 6 checklist items to knock out before the #Gutenberg editor launches. #WordPress
Click To Tweet
1. Learn everything you need about Gutenberg before it launches
Zac Gordon and Joe Casabona each have fantastic courses on the new Gutenberg editor.
Zac's courses* are for developers and will help you dive under the hood.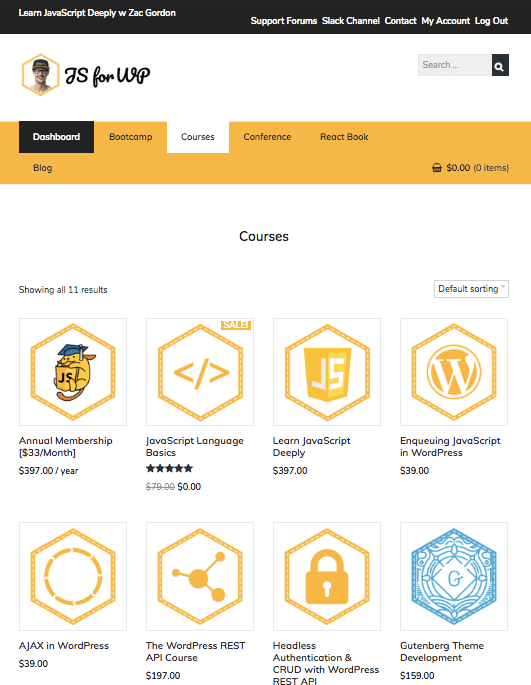 Joe's courses* are for the more casual WordPress user and teaches you all the Gutenberg basics.
Joe was a featured guest on the WPMRR WordPress podcast and he goes deep on everything note taking: pens, notebooks, to-do apps, how to efficiently get tasks done, and more. He's a genuinely cool dude and he even timeboxes too!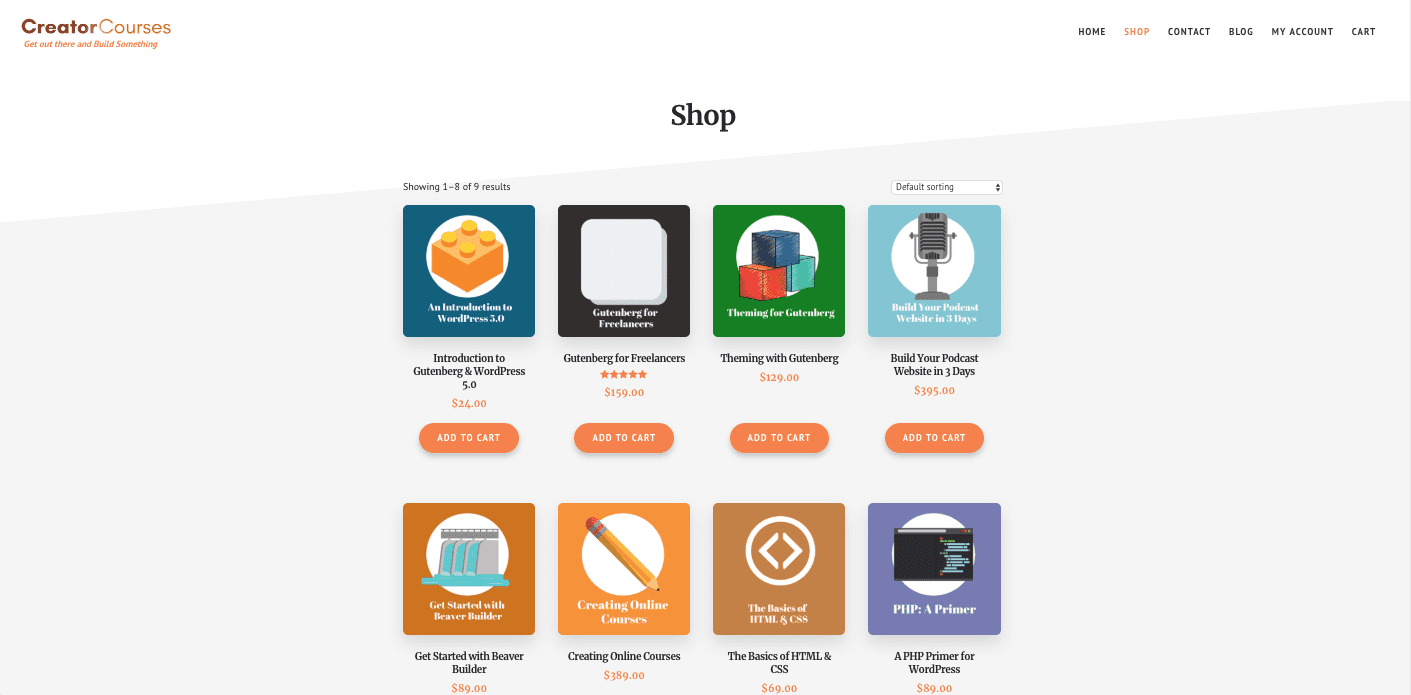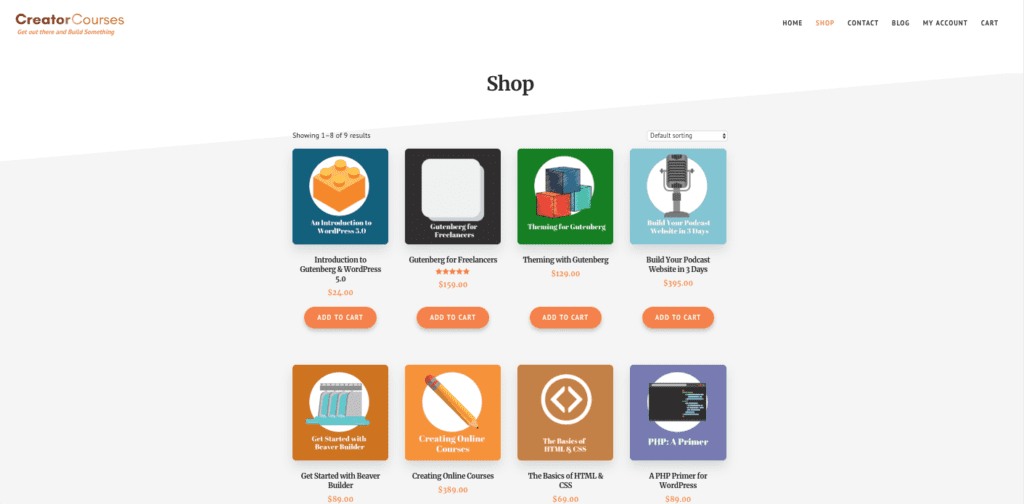 2. Test Out the Gutenberg Editor Plugin Before WordPress 5.0
Once you update to WordPress 5.0, your post editor automatically updates to Gutenberg.
Before you work yourself into a panic, understand that you'll still be able to toggle between this editor and the WYSIWYG editor you're already familiar with. That said, Gutenberg is the way of the future. To preserve your reputation as an in-the-know WordPress community member, you'll need to get some hands-on experience with this feature.
To get ahead of the update, you can download the Gutenberg editor plugin in the WordPress repository. Since it's still in beta testing and there are a lot of remaining plugin compatibility issues, you'll want to test the plugin in a staging or testing site, NOT a live site.
Do your part as an honorable member of the open source community and help make Gutenberg better by providing feedback to the plugin's developers. If you decide that you don't like Gutenberg or it broke down your website while trying it out—and you would like to revert back to your old editor—try the Classic Editor plugin.
3. Backup Your Website (Frequently)
Before installing the Gutenberg editor plugin, remember to create several backups of your website. This way, you have a current version of your website to come back to should something go wrong.
There are several options that allow you to backup your site: both paid and free. Some take the form of plugins while others include the built-in functionality of your web host.
Ideally, you'll have a mix of backup options that complement each other. By doing this, even if your web host's servers go down, you still have access to your files off-site on cloud storage applications like Google Drive or Dropbox.
If you're looking to level up when it comes to hosting, there are our preferred partners:

SiteGround* is one of our favorite hosting providers as far as shared hosting goes. Web hosting is their craft. The latest speed technologies are their passion. Unique security solutions are their specialty. Amazing technical support is their pride. Nuff said!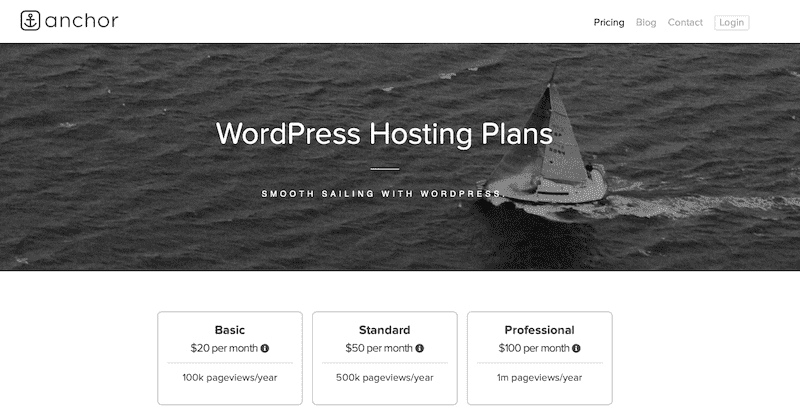 💰 Starting at $20/mo
If you're looking for hassle-free WordPress hosting for freelancers and web professionals, Anchor Hosting is for you. Austin's white-glove service is for anybody looking to work with a small, intimate team that can take care of all your hosting needs.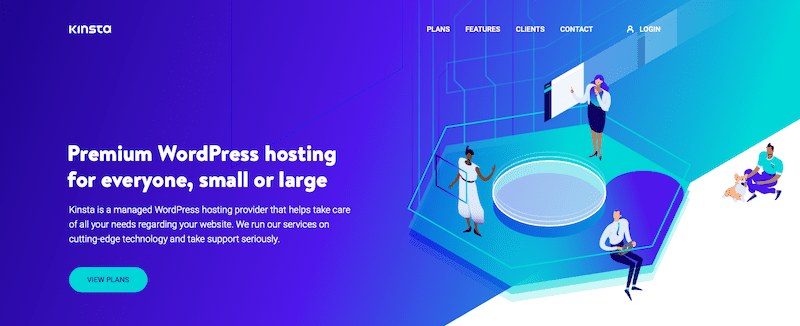 💰 Starting at $30/mo
Kinsta* is a managed WordPress hosting provider where they take care of all your needs regarding your website. They run their services on cutting edge technology and take support seriously. They specialize in high-traffic WordPress site, so if you have one, they're an ideal partner.
When someone signs up for one of WP Buffs care plans, they are immediately connected to WP Buffs' ManageWP account. This automatically creates a backup of the site. ManageWP stores backups offsite so you can still access your files even though the server is down. Backups can be scheduled over specific time periods: hourly, every 6 hours, 12 hours, daily, weekly, or monthly.
4. Create a Staging Site
We've already said it but it's worth repeating: if you're trying out the Gutenberg editor, it is recommended that you host the changes you're making on a staging site so that your main website won't be affected if anything goes wrong.
5. Update Your WordPress Theme, Plugins, and Core Regularly
The WordPress core version update is usually the most major and heaviest (size-wise) update you'll need to make on a semi-regular basis. Once the WordPress core code updates, your plugins and themes subsequently update.
If you don't update all of these related components, there may be some incompatibility issues. And your website won't function optimally. That said, when you have all three updates (theme, plugins, core) available, temper yourself to not update them all at once. Your website may freeze or break down. This is why creating a backup is so important!
In terms of the update order:
Update plugins first (they're usually the lightest size-wise)…
…then themes…
…and then the core version update.
🔁 I always keep my themes, plugins and core files updates. There's no easier way to keep a website secure and stable! #WordPress #Gutenberg
Click To Tweet
6. Use a Health Check Plugin
Before making any major changes to a website, especially a website you built, use the Health Check plugin to glean some valuable information about the website.

There are three tabs: Health Check, Debug Information, and Troubleshooting Information.
The Health Check tab performs checks to detect common configuration errors and known issues. It checks your PHP and MySQL versions, extensions you may need, extensions that may improve WordPress, and the WordPress.org services that are accessible to you. It can also help you determine issues related to site security and website speed.

Remember to upgrade your PHP version to at least 5.6 (PHP 7.2 is the latest) and MySQL version to at least 5.6 (if you use MariaDB, your version should be at least 10.0 or above). This is because if you aren't using the latest version, this could be the reason why your plugins aren't working properly. Get in touch with your web host if you need help upgrading.
The Health Check plugin also tells you if your server supports JSON and HTTPS. This indicates your server can communicate with WordPress.org and makes it possible for you to receive important software updates.
The Debug Information tab gives you information on your server settings, website settings, plugins, themes, and other information that's useful for diagnosing problems. You can give this information to plugin/theme support if you're experiencing problems with their products.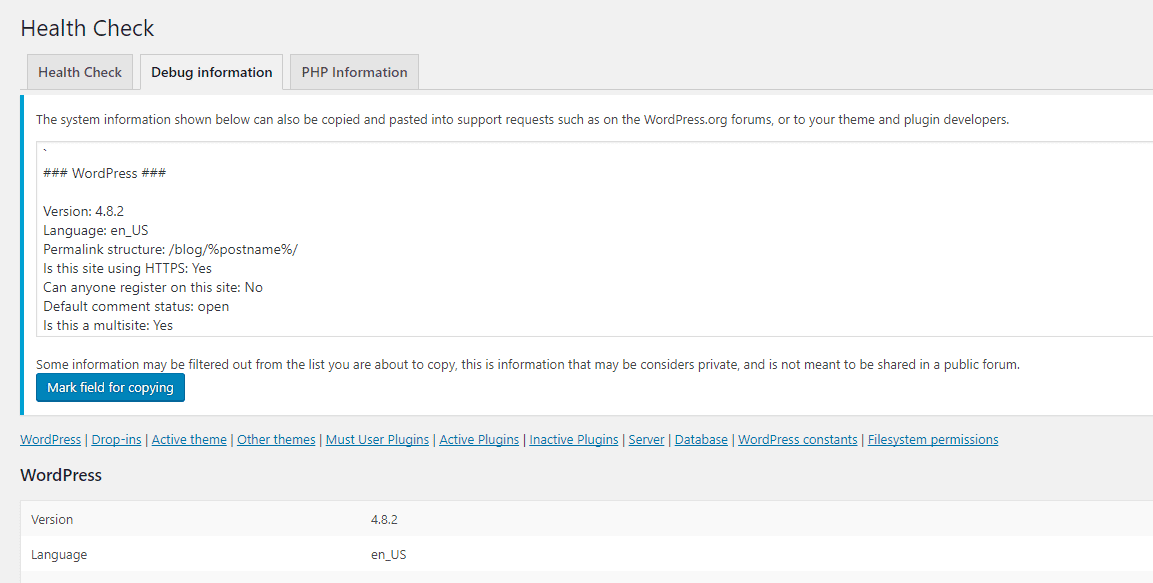 The Troubleshooting Information tab is the plugin's strongest suit. While here, you can put the site in "Troubleshooting Mode." In this mode, the plugin deactivates all plugins and switches to the default WordPress theme but only for you. Those browsing your live website won't notice a difference.
This allows you to enable plugins individually to see which combination might be causing a problem with your website. And if it isn't a plugin issue, then you can move on to troubleshooting theme compatibility.
7. Execute a Site Audit
As part of preparing for the Gutenberg editor—and in ensuring that your WordPress website is operating at its best—a regular audit of your website's plugins, widgets, and themes is necessary.
Plugins
Regarding plugins, remove any that aren't being used or offer similar functionality to another installed plugin. If you've tested out Gutenberg, you'll probably have an idea of which plugins it can help you get rid of.
Note that larger, more popular plugins may update regularly. However, plugins offered by smaller operations may not have the bandwidth to be updated as frequently.
Once you've removed the plugins you're sure you don't need, do a comprehensive audit.
To do this, check the plugin source. If it comes from WordPress.org, check the last time it was updated. Also check the latest core version it was tested in reference to. These things can tell you if the plugin is constantly being developed and is kept up to date.
If it isn't regularly updated, this could be a bad sign. You should start looking for similar plugins that are updated more regularly. WordPress is a constantly-evolving system—the tools that you use with it must also be!
If the plugin comes from another source, check to see if is compatible with the latest version of WordPress. You can do this also by checking the changelog on the plugin developer's website.
Themes
Regarding themes, if you had one that was custom created specifically for your website, this can be a cause for concern—especially if it hasn't been updated since you got it. For this reason, it is recommended that you instead use commercially-available themes. Those from Genesis, GeneratePress, or Astra are good examples. These themes are constantly updated when compatibility issues and other bugs are detected.
The exception is when a custom theme is a child theme of a current theme that is still being updated. Child themes are the best way to customize a theme. Why? Because if you don't have or use one, changes made in the parent theme may be lost once you update. If you decide not to update the theme because it may destroy the website design, this can make your theme vulnerable to threats like malware.
So, if you haven't done so yet, create a child theme. Identify where edits have been made in the parent theme and move the edits to the child theme. Then, update the parent theme again.
Final Thoughts
Whether you like it or not, the Gutenberg editor is coming to WordPress—and soon! Instead of running away from it or complaining about this major change, try to be receptive to it. This will be the new normal.
The best way to embrace change is to prepare for it. By following the guidelines outlined above, you'll minimize any potential downtime after Gutenberg goes live.
😎 I'm officially ready for #Gutenberg and #WordPress 5.0. Are you?
Click To Tweet
Want to give your feedback or join the conversation? Add your comments 🐦 on Twitter.
SaveSave
SaveSave
SaveSave