There's no doubt about it. Getting a WordPress website to look exactly how you want can be difficult.
Plenty of advanced customization requires you make changes to theme files, edit source code, or even get the help of a professional designer. Sometimes, even small changes can be challenging and time-consuming if you're using a theme with a complex dashboard layout or simply don't know where to look to make the exact change you want.
This can be really frustrating and make using WordPress a troublesome experience.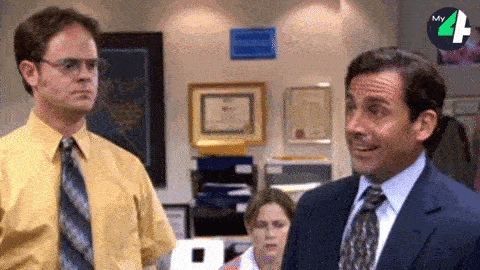 But there is a way to create a well-designed WordPress site without having to write a line of code or search the backend admin panel far and wide for the change you want to make.
Use a free or premium drag-and-drop page builder or theme editor.
In this article, we'll review my top WordPress drag-and-drop page builders. But first, let's discuss exactly what a page builder is and how they can help anybody trying to build a beautiful WordPress website while staying code-free.
The choice of the top page builders is based on my personal research. There are more page builders for WordPress, but I tried to choose the most popular and used ones that seemed to bring users the most value. I've been designing WordPress websites since 2007, but since 2014 I've been using a WordPress page builder (one listed below) and it makes my work a lot easier. I no longer need a programmer to code my designs, as I'm able to create fully-functional websites myself.
What Are Page Builders?
A WordPress page builder is a system (a WordPress plugin or a theme) which allows you to build your website using user-friendly drag-and-drop functionality. Instead of creating WordPress pages and posts manually, you can design and build them faster with a page builder.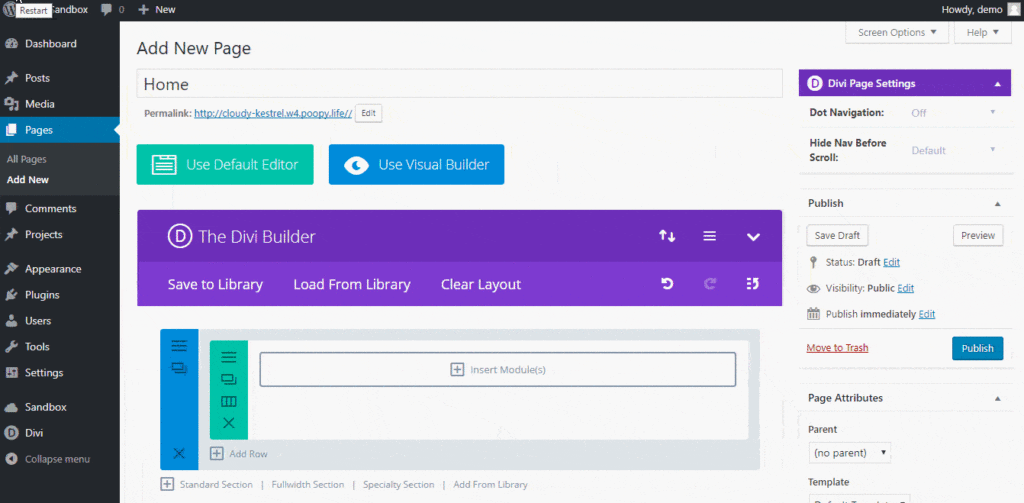 Most page builders consist of sections, rows, and modules. These modules have different functions and exist for every feature you might need. For example, there are text modules, image modules, and many others.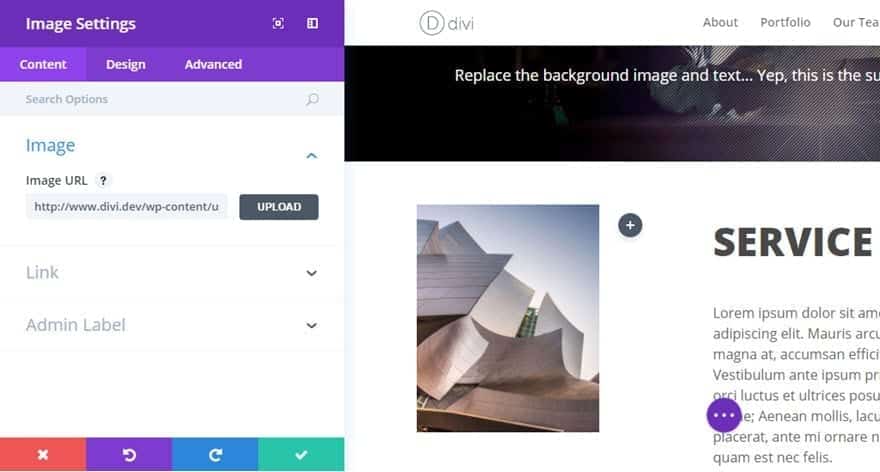 Some WordPress page builders even have a contact form module, so you won't need to use a contact form plugin. A contact form module is just an example. There are many more interesting ones!
ℹ️ Most page builders include gallery, slider, or CTA button modules. You don't even need to install any additional plugins to add these to your website. You can even display a video as the full-width background on your website.…
Click To Tweet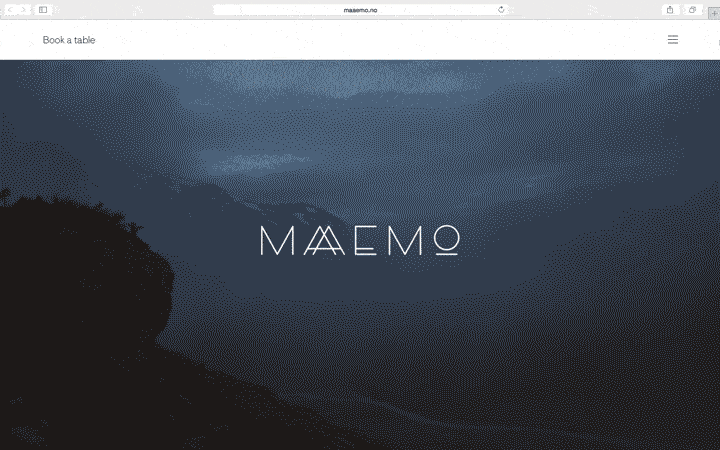 Why Are Page Builders Helpful?
The functionality of a page builder sounds great, but why would you want to use one?
Because they are so easy to use, it's a great way to build a beautiful website fast. You are able to build a complete website using a page builder in a fraction of the time it would take you to use traditional WordPress functionality.
You don't need to mess with any code! That means you don't need to know programming or be highly technical to use them.
There are many other people using them, so it's easy to seek help if you need assistance with something. There are, for example, Facebook groups in which you can find help really quickly. Or, there are many developers who use page builders as well and create premium extensions for them. They create child themes or layouts and then sell them so they're available to you as WordPress resources.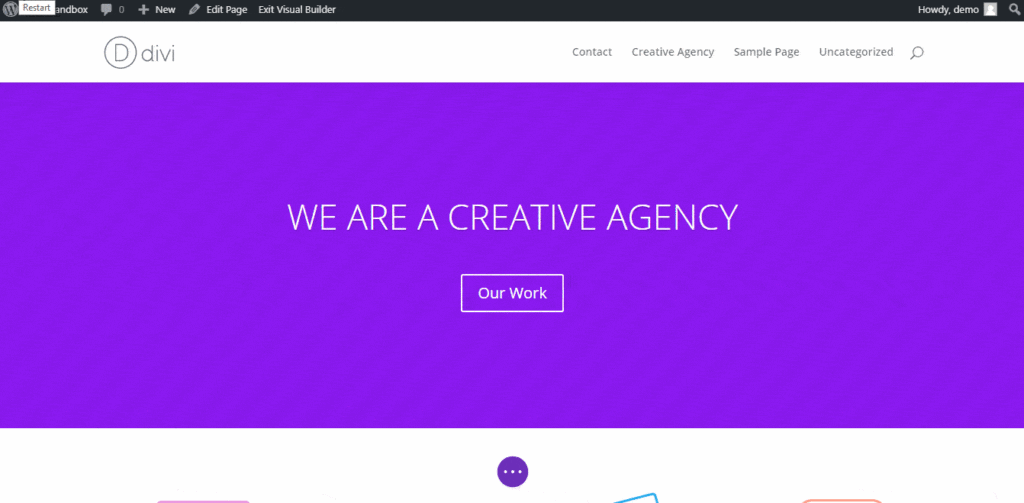 Now, let's go over my choice of the best page builders available to WordPress users.
1. Beaver Builder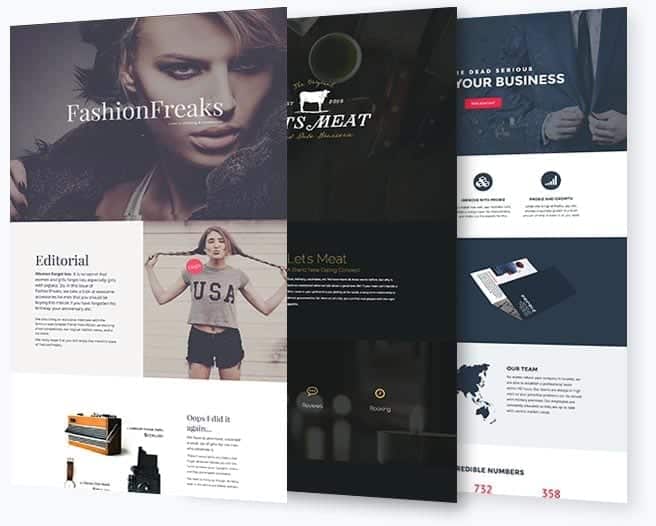 Beaver Builder* is one of the most popular and widely adopted page builders in the WordPress space. If you go with them, you'll join over 500,000 WordPress websites built with Beaver Builder.
With Beaver Builder, you can get your creativity rolling with dozens of gorgeous page templates*.
With many page builders, positioning images and text precisely can be a huge pain. Beaver Builder's front end drag-and-drop interface will give you complete control over your page layouts.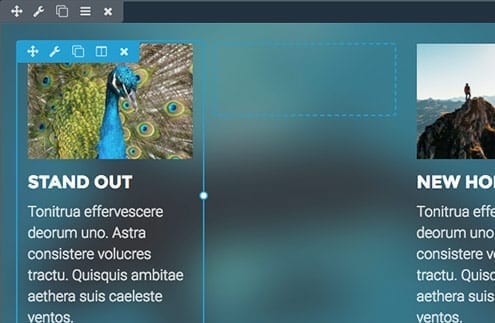 And then there's the 100,000+ users using the Beaver Builder Theme!* Between this theme and the page-builder, you can choose between a variety of styles using their preset settings, then modify them with the native WordPress Customizer.
But you can use the page builder with just about any other WordPress theme as well. You can always switch themes without losing your content. Or if you choose to stop using Beaver Builder at any point, your content gets ported directly back into the WordPress editor. Boom!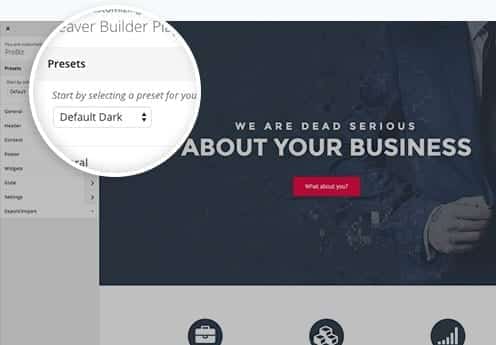 Typical modules include HTML, text editor, photo, audio, video, etc. You can use photos, set color, or add a video to your background. It is also completely mobile-friendly and responsive.
Premium features include the following modules: sliders, pricing tables, map, social icons, or a contact form. You also get access to some nice pre-made layouts. You can save, export, and import your layouts. And you can also build your own custom modules. This is a feature that other WordPress page builders don't have.
Did we mention the terrific team behind Beaver Builder?* Billy, Justin and Robby are a close-knit team of three friends based in sunny California. Their business supports their beautiful families (including a freshly-minted teenager and set of twins)! They love that they're able to create open source software, contribute to WordPress, and further WordPress' mission to democratize publishing. All in all, you can (and should) feel pretty good about giving them your business.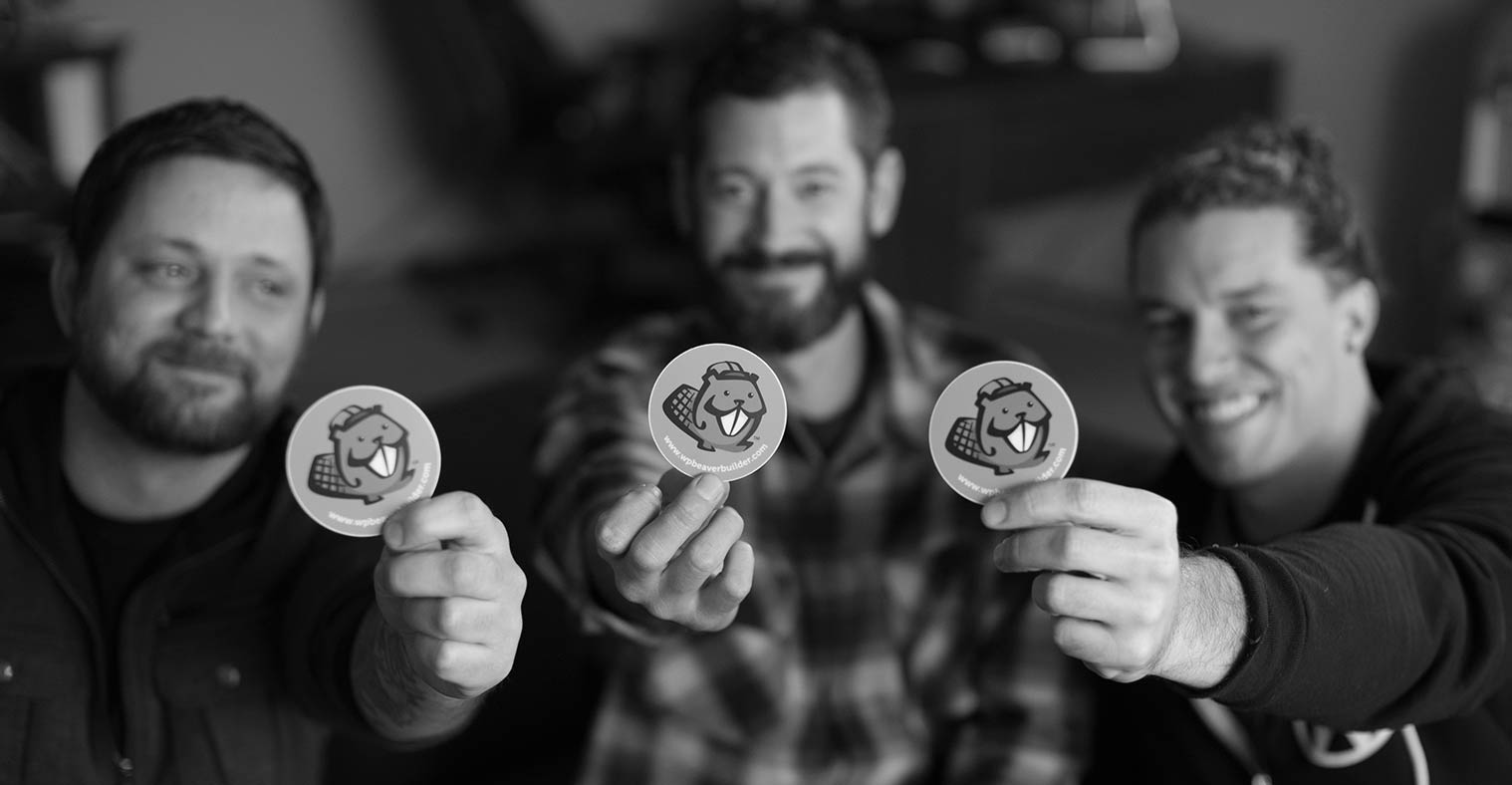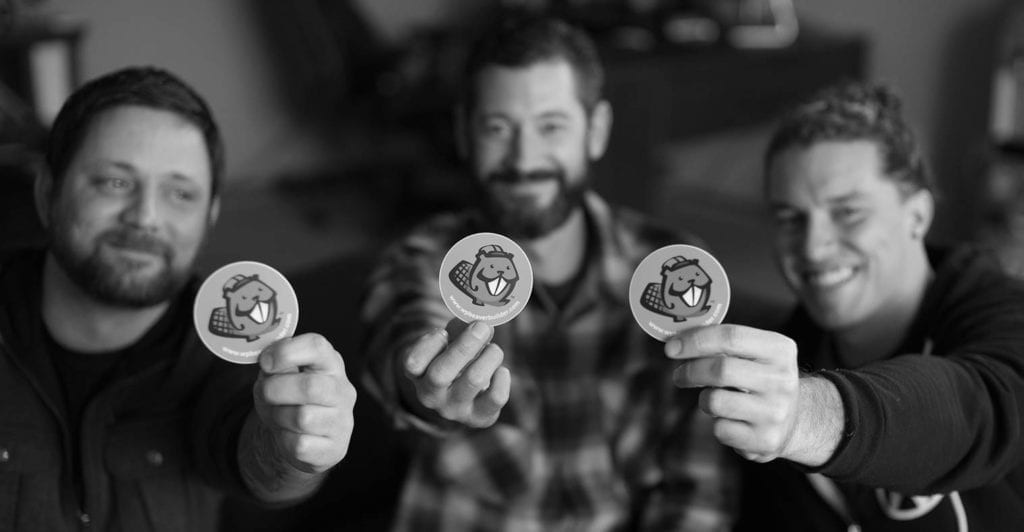 Robby and Joe, our Head Buff, even went to BeachPress together! Joe says Robby is an awesome human being, which he is, so you know Beaver Builder is just as great!
Robby and Joe even got to chat on the WPMRR WordPress podcast. If you want to hear about how he helps run Beaver Builder while preparing to travel the world for a year, feel free to tune in.
And who loves this team? Well the incredible Beaver Builder community, of course! Take the Beaver Builder Facebook group for instance; with 13,000+ members, you'll have help, support and a strong community behind anything you want to do with this brilliant page builder.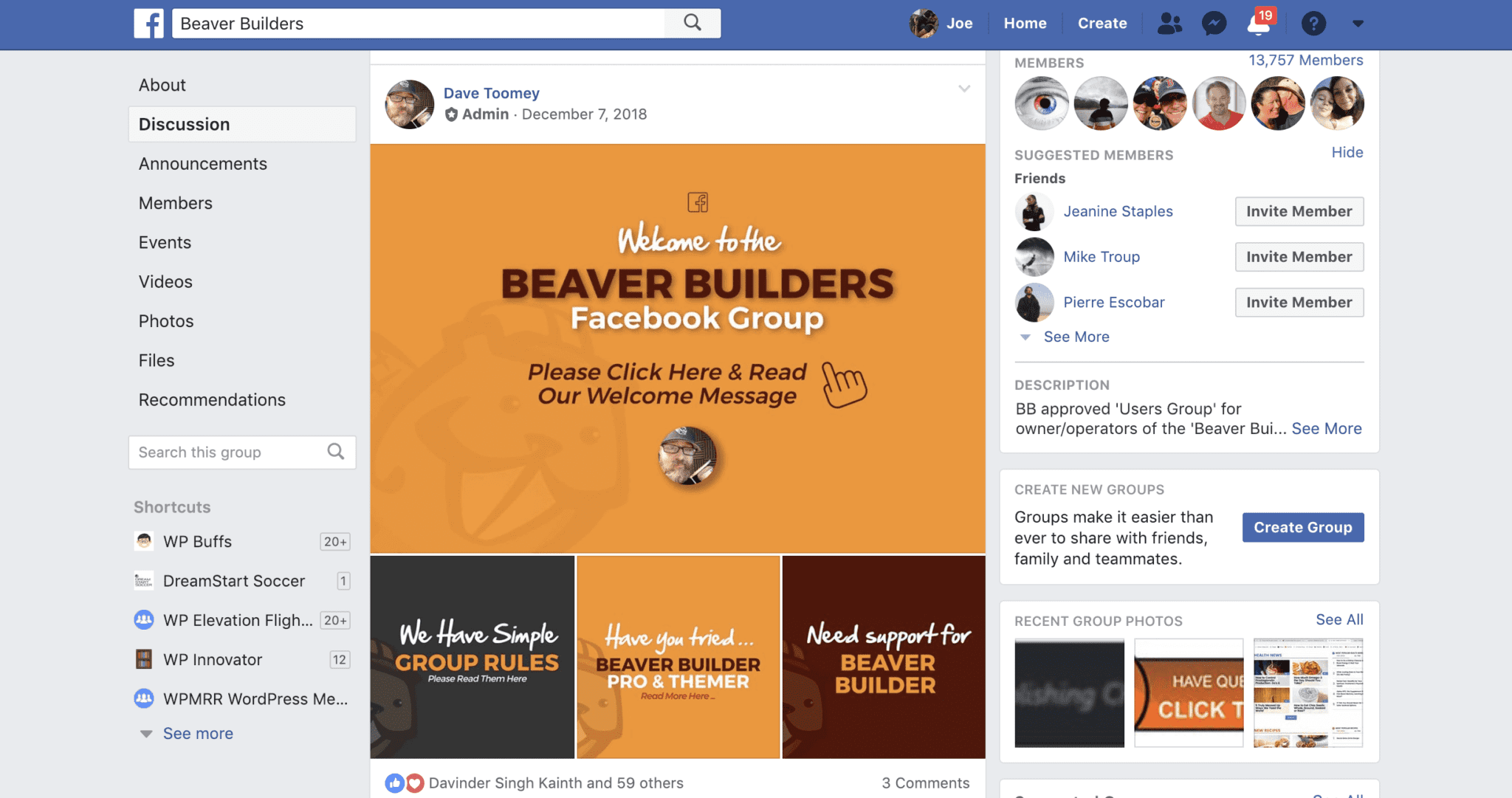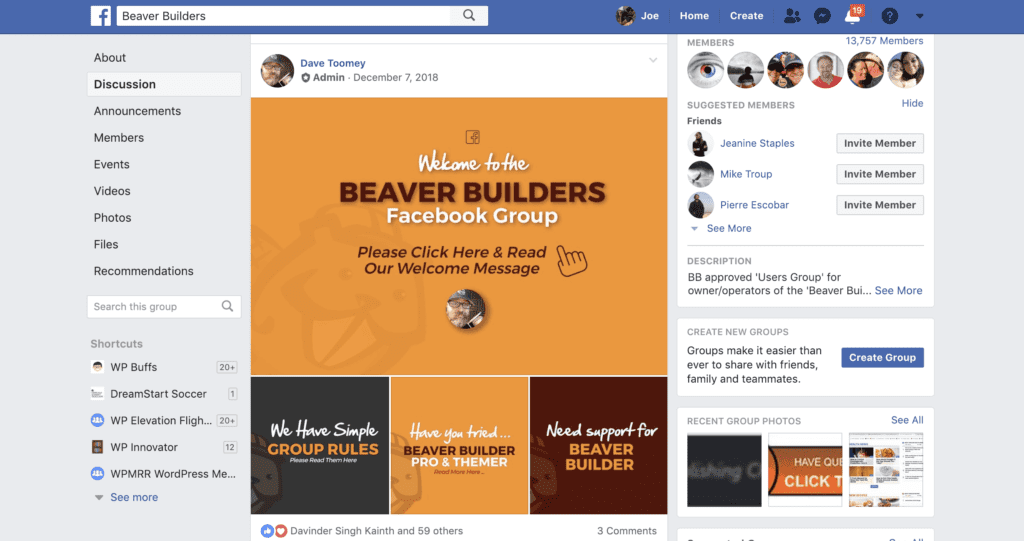 And that community, which includes people like Chris Lema and Syed Balkhi, have given Beaver Builder some brilliant praise.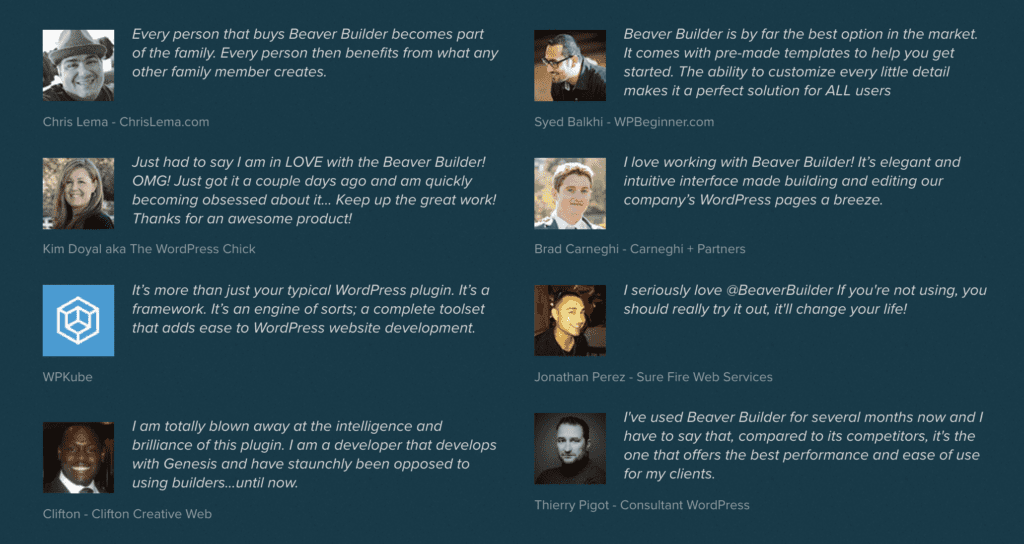 Beaver Builder is available for purchase on their website for $99 (Standard license), $199 (Pro license) or $399 (Agency license).
If you're a developer, read about Beaver Builder from a developer's perspective. And here's a nice comparison between Beaver Builder and Divi.
2. Divi Builder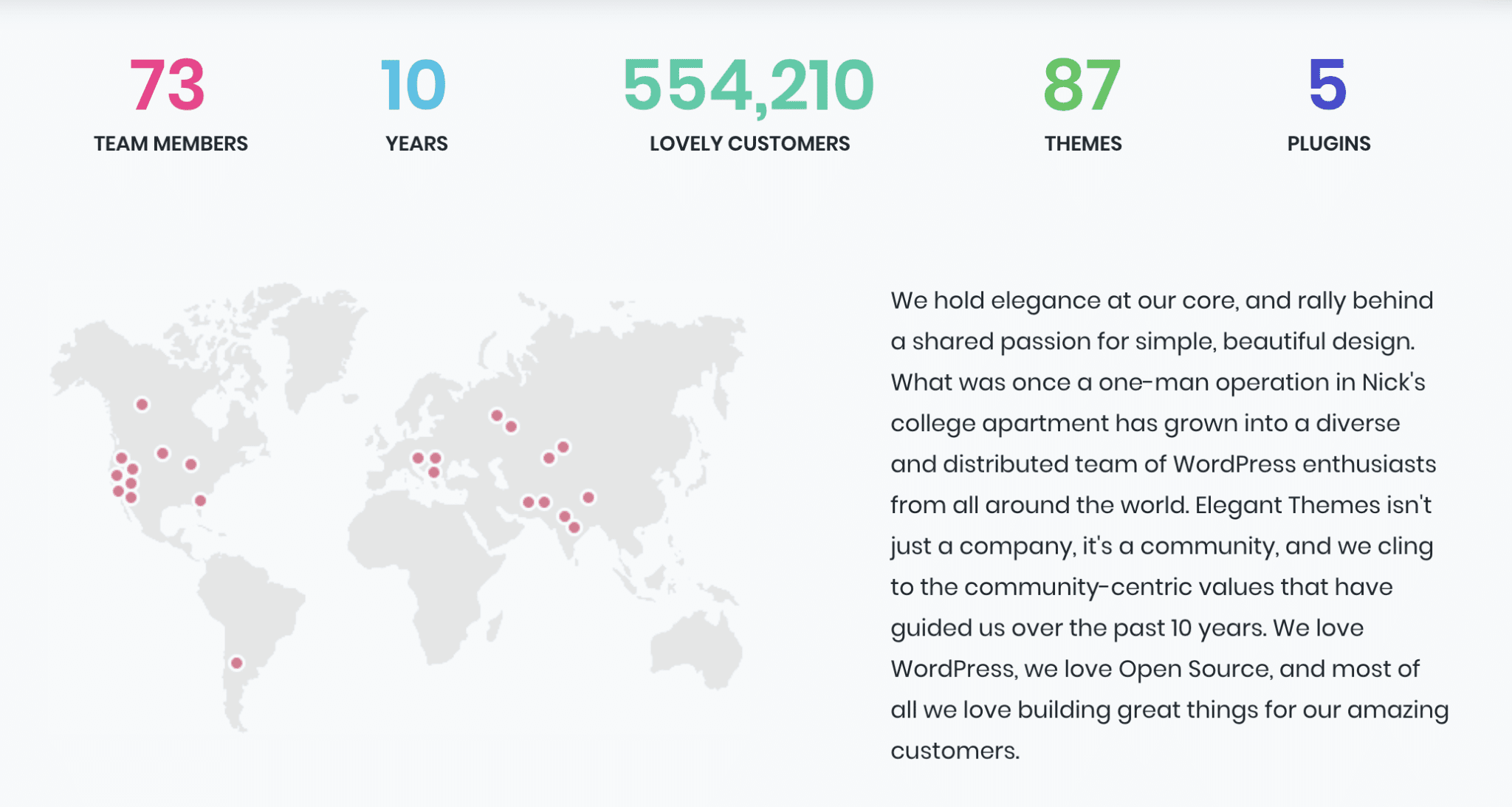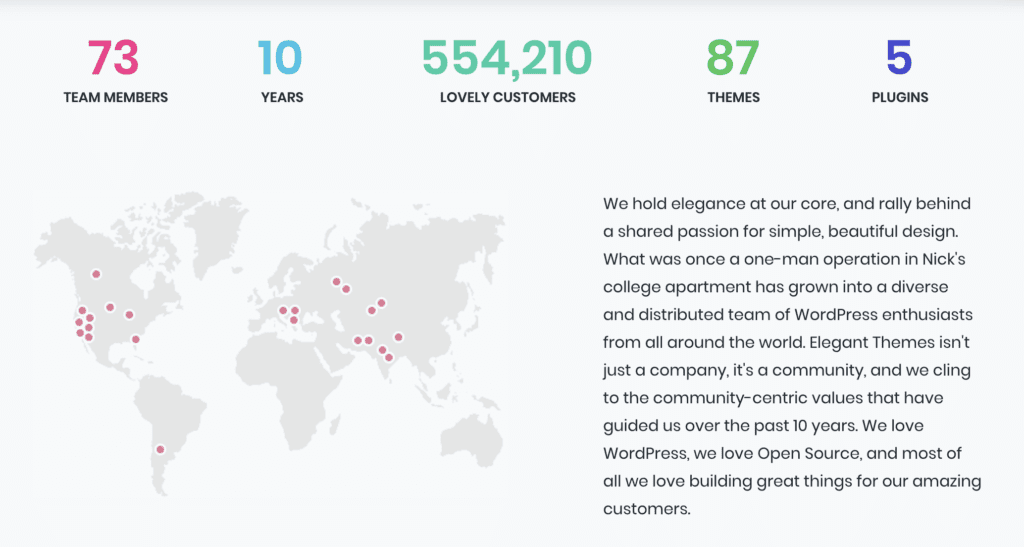 The next one on our list is another of our favorite page builders, the Divi Builder. It's available as a package in a premium WordPress theme, the Divi theme. Or, you can also use it alone just like a plugin with any WordPress theme of your choice.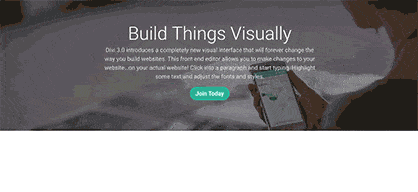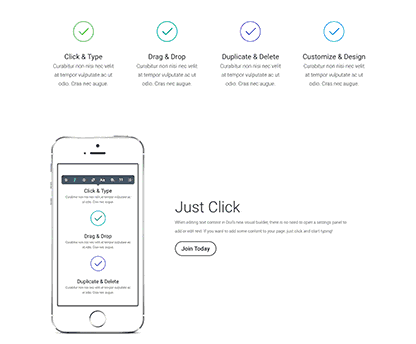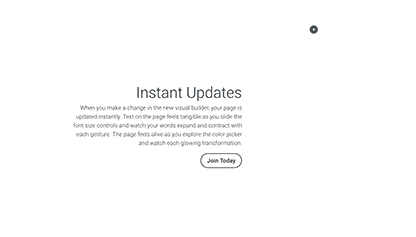 ---
Divi is fully powered by the Divi Builder, a crazy fast and enormously intuitive frontend editor. And with 46 content elements, you can do just about anything you want to with your website without knowing any code at all.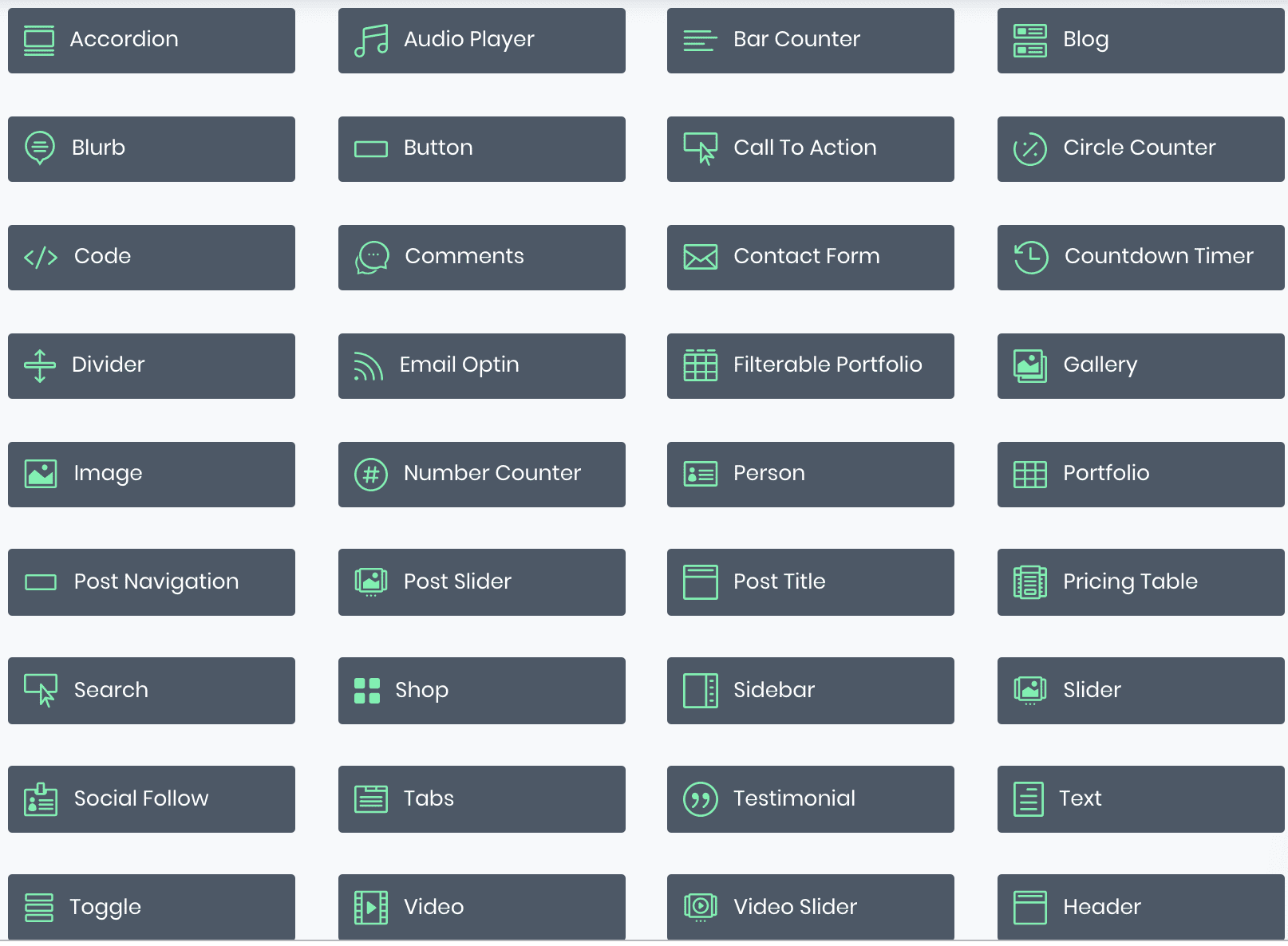 Divi also comes preloaded with 20+ template layout options right out of the box. These user-friendly layouts will help you jump-start any new project and let you build brand new pages in just a few minutes.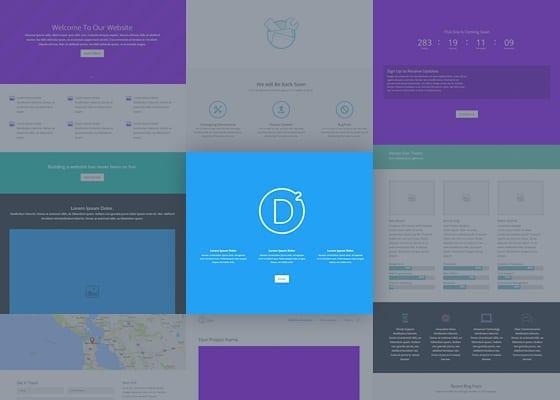 Divi has hundreds of customization options. And if that wasn't enough, they're all available with live previews in the Theme Customizer. That means you can see the changes you're making in real-time on the front-end of your website.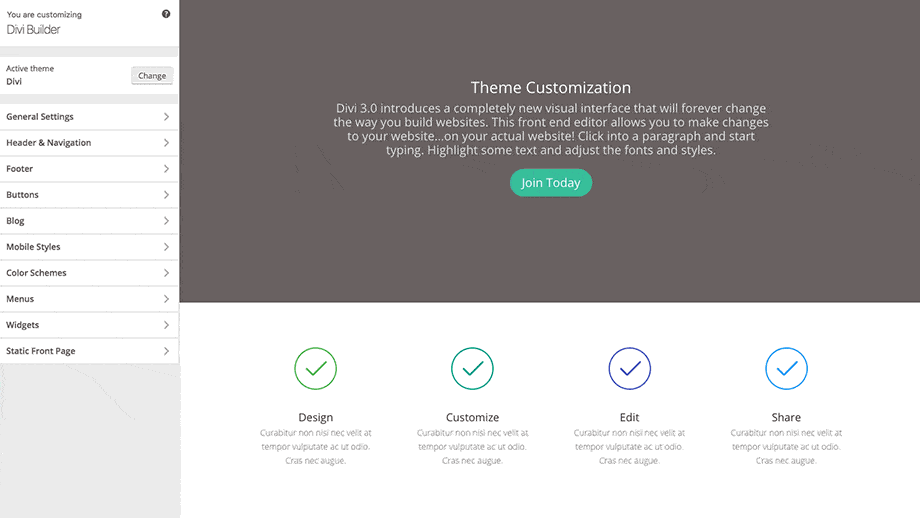 Ever want to A/B test two different pages but it just turns out to be too damn hard? Well Divi solves that. Divi comes with a fully integrated A/B split testing and conversion optimization tool. It includes some really robust stats and insights and it all works seamlessly from within the Divi Builder.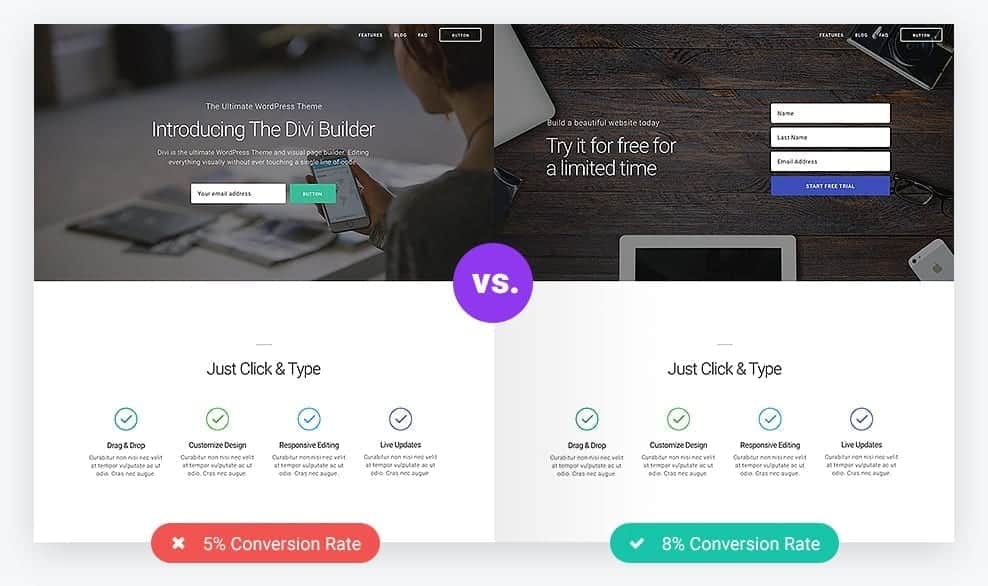 Plus, people seem to love Divi! Their user testimonials are fantastic and it's not surprising why if you read their stories.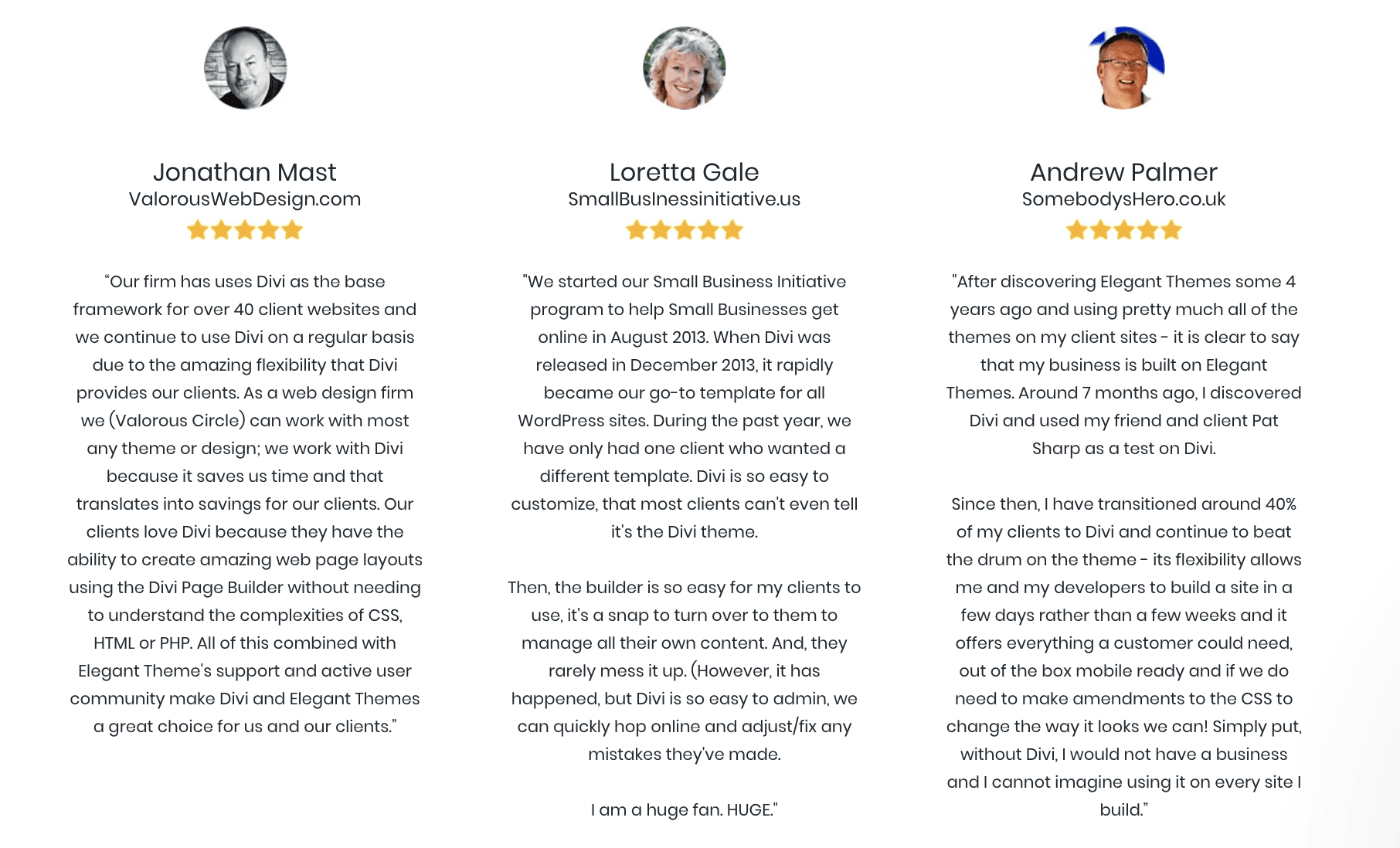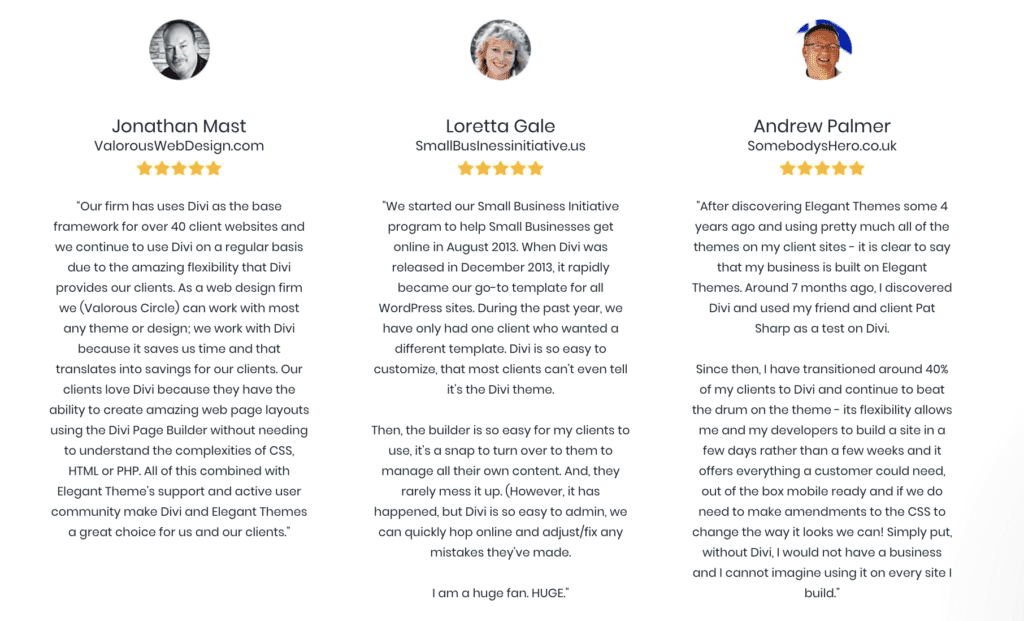 You can also check out our friend Andrej at divitheme.net for tutorials and guidance for using the Divi builder as well.
To be able to use it, you will need an Elegant Themes license, which is $89 yearly or you can purchase the $249 lifetime membership (one-time payment) on their website.
3. Elementor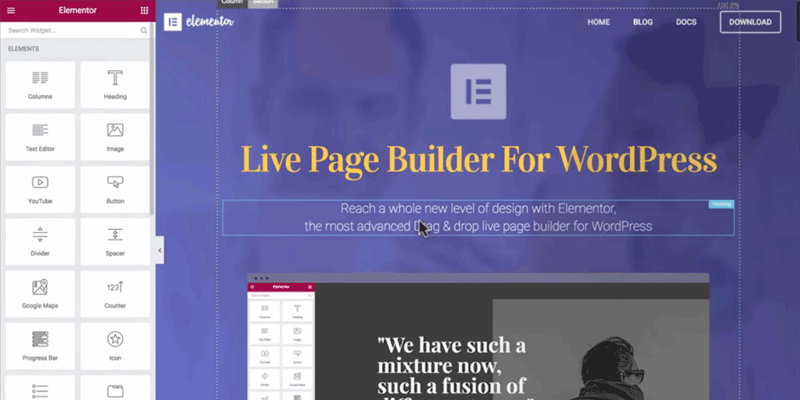 Last but not least, I will mention the Elementor page builder. It is the newest page builder on my list.
With Elementor you can customize the width and height of your sections, as well as resize your columns. You can also position the column to the center, top, or bottom of a section. These are features that other page builders are missing by default.
It comes with some pre-made templates, too. You can save and export & import your layouts. And it is also possible to include third-party plugins and insert them into your widgets. You will then also be able to style these widgets.
Elementor comes with 400+ beautiful icons and 800+ Google fonts to choose from.
The cost of the Elementor's pro version is $49 for one site, $99 for 3 sites, or $199 for the unlimited plan.
By the way, Elementor has a lot of add-ons to ease your work. For instance, CrocoBlock Suite, which allows you to edit your website quicker and with more functionality.
4. WP Bakery Page Builder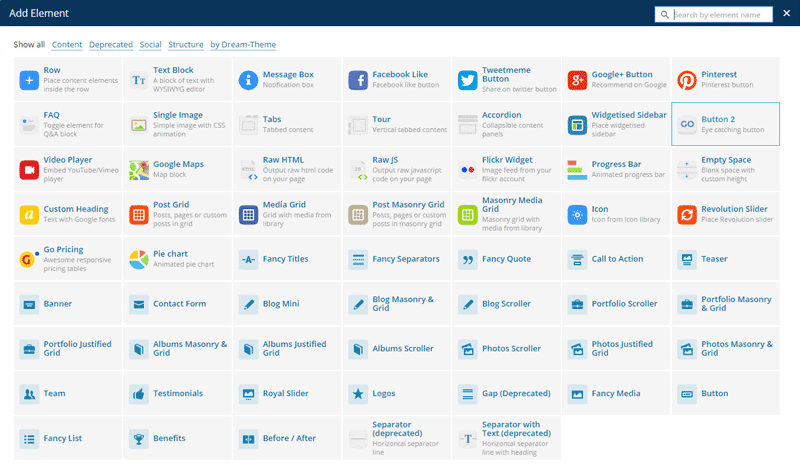 If you are a fan of ThemeForest, Envato, or CodeCanyon, you should be familiar with the WP Bakery Page Builder plugin from WPBakery. It's being sold at the Envato's marketplace, CodeCanyon.net. You can use it with any WordPress theme and it is already included within many premium WordPress themes sold on ThemeForest.
The plugin features include an intuitive inline frontend editor, custom post type support, custom CSS support, social plugin support, and many others. It is 100% WooCommerce compatible and compatible with the Yoast SEO plugin as well.
It also includes a template library that you can use to save your layouts. This library is also regularly updated with premium templates.
A big advantage of WP Bakery Page Builder is its price. Its license costs just $46. It is available at CodeCanyon.net. It is also the #1 selling plugin at CodeCanyon. It powers over 1.5 million websites and has 200,000+ direct sales.
5. Themify Builder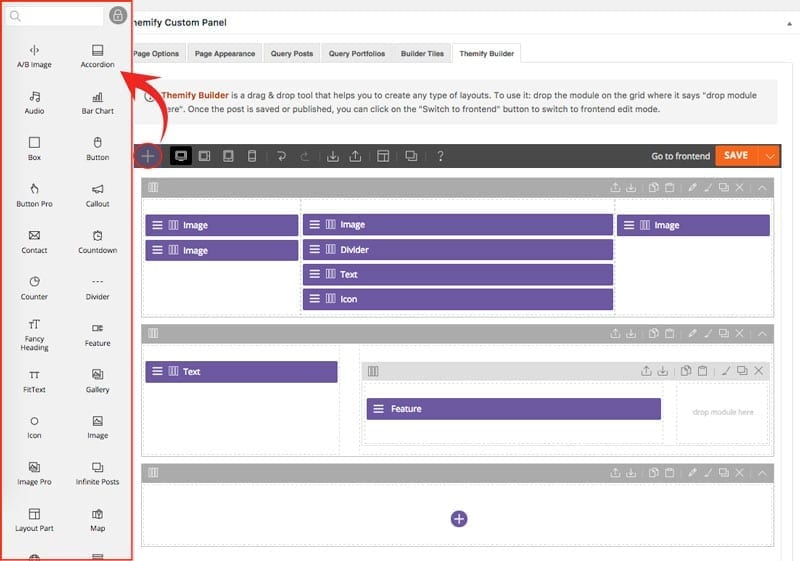 Themify Builder is another WordPress page builder on my list. It comes with over 40 professional pre-made layouts (and this list is growing). You can create beautiful landing pages using them in minutes.
The builder features both a backend and a frontend builder. It comes with all features typical for a page builder like copy & paste, import & export, or undo & redo functionality.
An interesting feature of the Themify builder is that it includes over 60 animation effects. Those include bounce, flash, pulse, rubber band, shake, swing, tada, flip, light speed in, zoom in, and more.
And you can also style your layouts with Google fonts (these are included), slider background, video background, parallax scrolling, color picker, and row overlay.
You can purchase Themify Builder on their website Themify.me for $39 or for $59 (plugin + all builder addons).
There are some addons available for the Themify Builder as well that further extend its functionality. I'd like to mention, for example, the Pricing Table addon that you can get for $10 extra. Or, you can buy all addons in one bundle for $39.
6. MotoPress Content Editor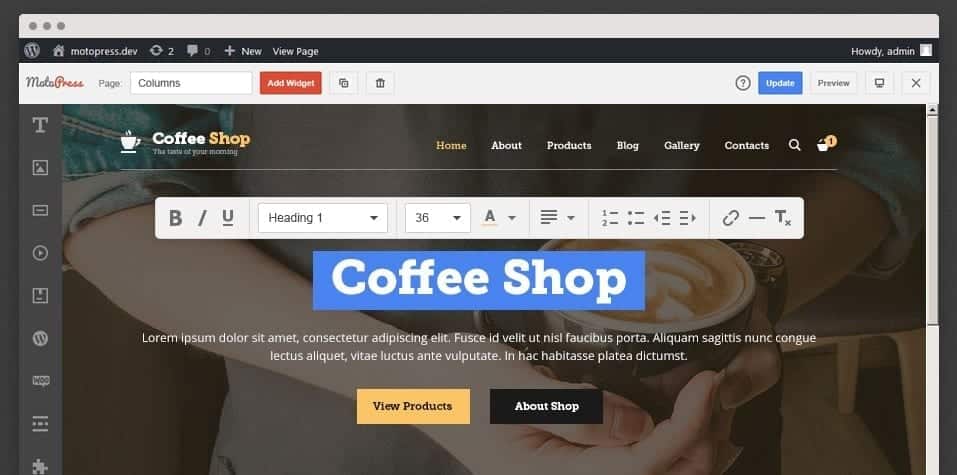 MotoPress Content Editor is a popular freemium WordPress Page Builder plugin that actually pioneered the market with its frontend editing and WYSIWYG capability we all know and love. It's suitable for any WordPress theme and lets you visually create well-balanced and rich posts and pages.
I can name at least three main reasons why people choose this plugin: it comes with a lot of content modules you can add to pages and posts with a drag-and-drop (graphics, galleries, slider, charts, tabs, etc); it doesn't lock you in with shortcodes, keeping your site content safe even if the plugin is deactivated; and its premium version is affordable even for tiny budgets.
In addition to that, this WordPress site builder plugin offers a very intuitive and flexible interface for building rows and columns, a style builder for applying your custom styles without any coding, some pre-made page layouts, built-in emulators for testing the pages across all modern devices, full integration with WooCommerce, and a bunch of unique extensions for different purposes (e.g. simple contact form, countdown timer, etc.) If you are looking for a ready-made design, there are also popular WordPress themes like Emmet with the MotoPress Content Editor built in.
The premium version will cost $29 for one website and $47 for 5 websites. The unlimited developer's package is $139.
7. WP Page Builder
The thing I like the most about WP Page Builder is, it specialized on frontend editing which allows you to see the changes you've made live in front of your eyes.
All the typical features of a page builder like copy/paste, undo/redo are present in this one. But one feature worth mentioning is, all the pages you have created using this page builder can easily be reused with export/import functionality.
The library of WP Page Builder allows you to save your work as many times as you want. Which means you can save a row, a set of addons, or even the current state of your work any time you need without any limitation. This is a great feature that lets you use your work so that you don't have to do the same task over and over again.
The readymade layout pack of this page builder will provide you with a lot of ready-to-use pages that won't require much tweaking to publish. These packs come with more than one page but if you need to use just one page from a pack, you can do so. By using these layout packs, designing any web page be easy.
The addon collection currently provides a very useful set of addons. These addons are designed to execute their specific set of tasks with perfection. Along with the addons, the predesigned blocks will help you to minimize your work. These are very rich in content and offer splendid design options. With drag-and-drop functionality, you can use these blocks and see the addons in action.
The good news is WP Page Builder has a free version which will take care most of your works and it will always be available to download from the WordPress.org Plugin Directory.
Wrapping Up
These page builders are the most popular choices among WordPress users today. I hope this article has helped you to decide on the right one for you.
Page builders are here to help make work easier, so why not take advantage of them and use them to speed up your workflow?
I would say that each one of these page builders basically does the same job. Only the design of the page builders' particular elements, controls, user experience, and some details vary slightly between them. Pick the one you think will work best for you or ask others for advice!
And check out this tutorial if you're building a new WordPress website from scratch.
Want to give your feedback or join the conversation? Add your comments 🐦 on Twitter.
SaveSave
SaveSave