Whether you're looking to start a personal blog or an online store for your business, creating your first website is exciting. However, it can also be overwhelming, especially when you're comparing two popular options – WordPress vs Wix – and deciding which platform to use.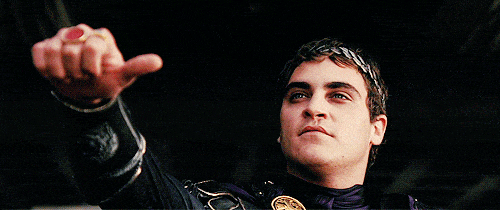 Thanks to these platforms and others, building a site has never been easier. Both WordPress and Wix are powerful options with many benefits. The one that makes the most sense for you depends on a wide range of factors.
In this post, we'll offer an in-depth look at using WordPress vs Wix, including five key factors to consider. We'll address some frequently asked questions and provide helpful tips for choosing between the two. Let's get started!
Our team at WP Buffs helps
WordPress users
and
professionals
keep their sites running smoothly. Whether you need us to manage one website or support 1,000 client sites, we've got you covered!
In This Article 🔦
Understanding Website Building Platforms 🔨
A website builder is a platform designed to make it easy to create a site from scratch. While many share similar features, no two are exactly the same.
One of the benefits of using a website builder or similar platform is that you can find one that matches your skill level and needs, no matter how much (or how little) experience you have. For example, there are plenty of options that let you design and create a site without any coding whatsoever.
On the other hand, there are also more flexible options that let you take as much control as you want. For example, WordPress is an open-source Content Management System (CMS) that enables you to write your own code and manipulate files as you see fit.
Website builders are ideal for users who:
Want to create a website quickly
Feel overwhelmed at the thought of creating a website
Have little or no coding or design experience
Are on a tight budget
When it comes to website builders and similar platforms, there are some big names that dominate the market. WordPress and Wix are two of those, which is why we'll be taking a deeper dive into each of them below.
🤔 To choose the best platform for building your site, it's important to understand the differences between them. #WordPress
Click To Tweet
An Introduction to WordPress 🖥️
WordPress is a self-hosted, open-source CMS: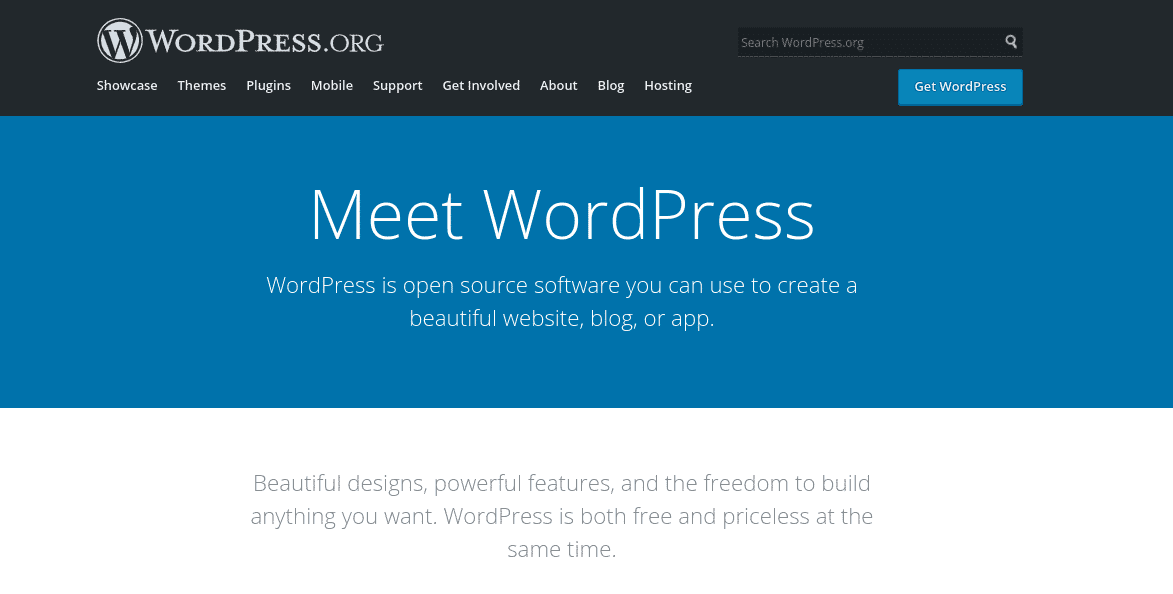 It powers more than one-third of the entire internet. So, needless to say, it's a reliable platform with a strong reputation. As a CMS, WordPress boasts a flexible, intuitive, and dynamic interface: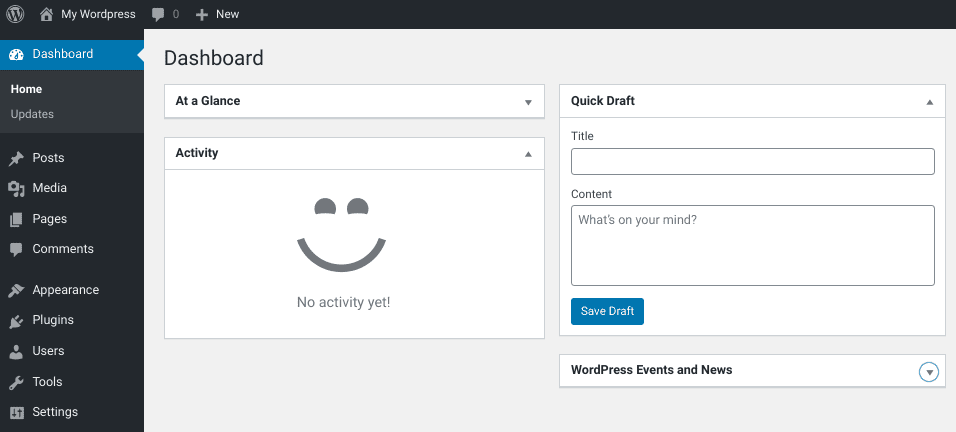 It's slightly different from true website builders like Wix that focus primarily on front-end design for small, static sites. Instead, WordPress was made to create, store, and publish content.
One of the biggest draws of WordPress today is the sheer range of sites you can create with it. It originally started as a platform solely for blogging.
However, it has since evolved. From simple landing pages and personal blogs to complex, enterprise-level sites and e-commerce stores, WordPress can handle it all.
Another advantage of WordPress is the WordPress Theme Directory and the WordPress Plugin Directory. Both of these offer thousands of free extensions you can choose from to personalize your site.
Aside from choosing and customizing your theme and adding plugins, most of the content you can create on a WordPress site boils down to Posts and Pages. WordPress recently revamped its editing interface, which now includes easy-to-use drag-and-drop functionality and improved formatting options.
It's important to mention that there are two different versions of WordPress available: WordPress.com and WordPress.org. In most cases, we recommend using the self-hosted WordPress.org, which we'll discuss in more detail in a bit.
An Introduction to Wix 💻
Wix is a website builder that is built specifically for beginners who do not have any coding experience: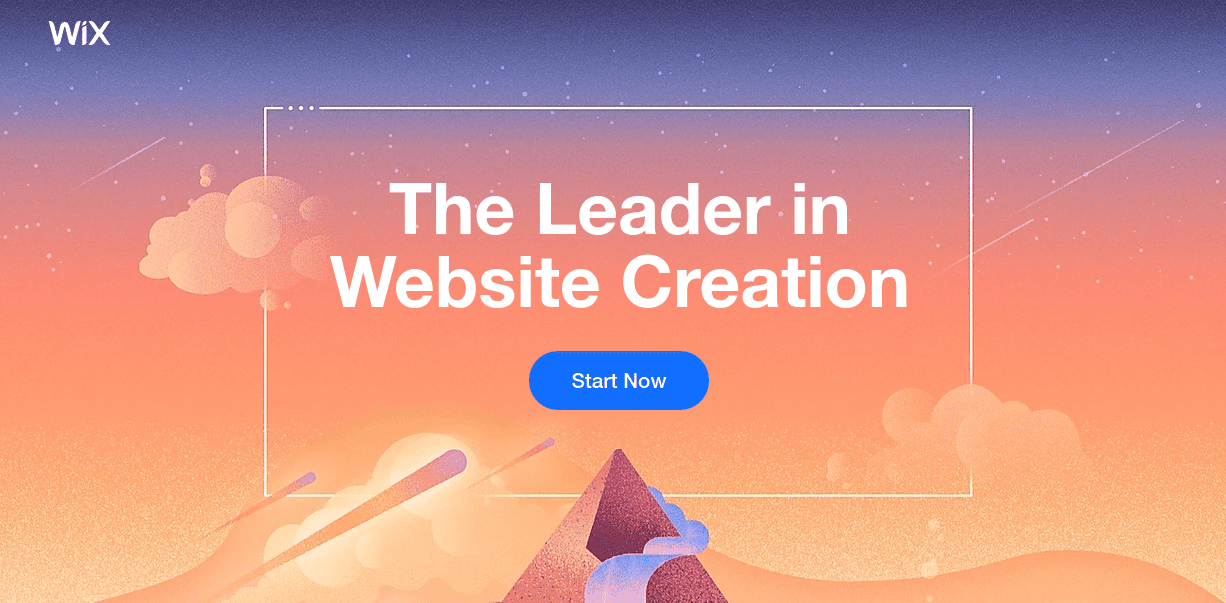 This all-in-one tool is a leader in the website builder market space. While WordPress lets you create a website completely from scratch, Wix is geared more toward those who are looking for a platform with the foundational building blocks already in place.
Everything you need to create and launch your site is built into the platform and ready to use. This includes features such as pre-designed templates and integrated security features.
Wix also includes drag-and-drop functionality. You can easily create a mobile-friendly version of your site as well.
While WordPress is driven by an online community of developers and users, as a proprietary platform, Wix is run more like a company. Therefore, it also comes with a dedicated support team that can help you throughout the design and launch process.
From the get-go, you'll have a clear path to follow for your site-building process. Immediately after you sign up for an account, Wix walks you through a set of questions to learn more about your goals and preferences. Then it will help you create a website based on your answers.
WordPress vs. Wix (5 Key Factors to Consider) ⚖️
There's no one-size-fits-all solution or simple answer to which platform is the best. A variety of factors come into play.
Put simply, different platforms are better suited for different needs. The best option for someone else might not be what's ideal for you.
Therefore, the smartest way to settle the WordPress vs. Wix debate for you specifically is to learn how they compare. Below, we'll take a look at five key factors to consider when choosing a website builder or CMS and see how each stacks up:
1. Pricing
One of your biggest concerns when choosing a website builder is likely your budget. WordPress vs. Wix pricing, therefore, is a key consideration.
Both Wix and WordPress are, to some extent, free. However, to make your website unique and functional, you're going to need to spend at least a few bucks regardless of which you choose.
Wix offers a free option to create a website. However, we recommend choosing a premium plan: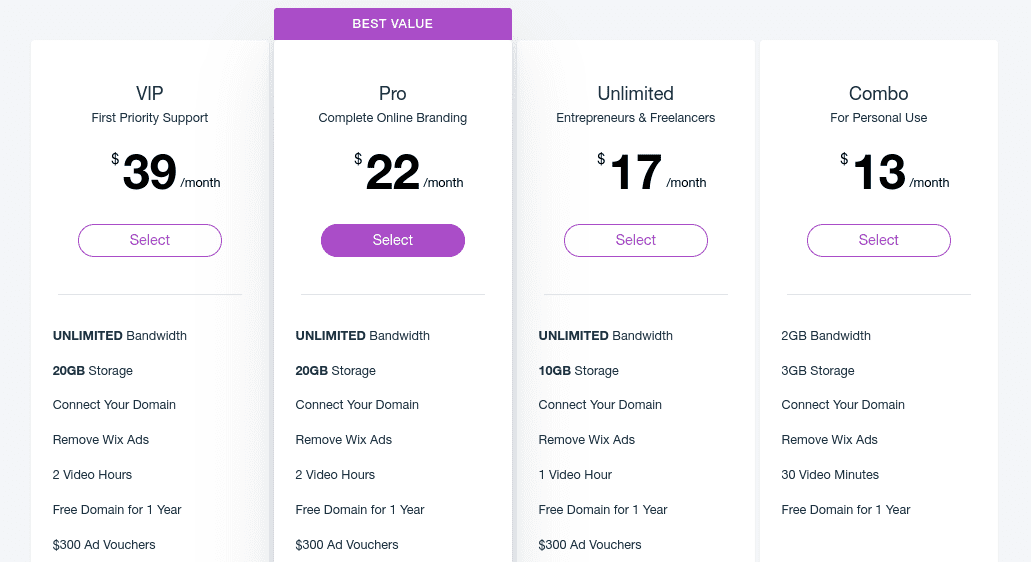 This enables you to remove Wix ads from your site, which will help it appear more professional. You'll also be able to choose a custom domain, which is important for branding purposes.
Registering a domain typically costs about $10 per year. This is worth the investment since it prevents you from needing to include your platform's name in your site's URL (such as username.wixsite.com/example).
Pricing for WordPress is a bit trickier. You'll never pay to use the platform itself, and there are no obligatory ads. However, since it's a self-hosted solution, you'll need to purchase a hosting plan.
Some companies offer free or incredibly inexpensive hosting. However, we recommend paying at least $5 to $15 per month. Otherwise, you're likely to end up with poor performance and security.
The same domain fees we mentioned for Wix also apply to WordPress. Finally, you may want to use premium themes and plugins, which can cost anywhere from $5 to well over $100 each.
Ultimately, the scale and complexity of your site influence the cost. You can run WordPress for under $100 per year or over $1,000 per year, depending on your hosting plan and how many premium extensions you use.
The cheapest Wix plan is $156 per year, so it has a higher entry-level cost. However, it would be difficult to spend over $500 per year on this platform.
2. Ease of Use
Not everyone has the same experience level when it comes to web development and design. Perhaps you don't have any at all. Fortunately, you don't have to.
Both WordPress and Wix are intuitive and straightforward enough that it's possible for a total newbie to create a website. In fact, you can sign up for an account and get your site started within a matter of minutes using either platform.
However, if it's your very first time dipping your toes into the web design or development waters, Wix will probably be the better option. This is coming strictly from a technical perspective.
Each platform provides an intuitive, easy-to-use interface. WordPress has the Block Editor, which lets you insert and drag-and-drop content elements as needed: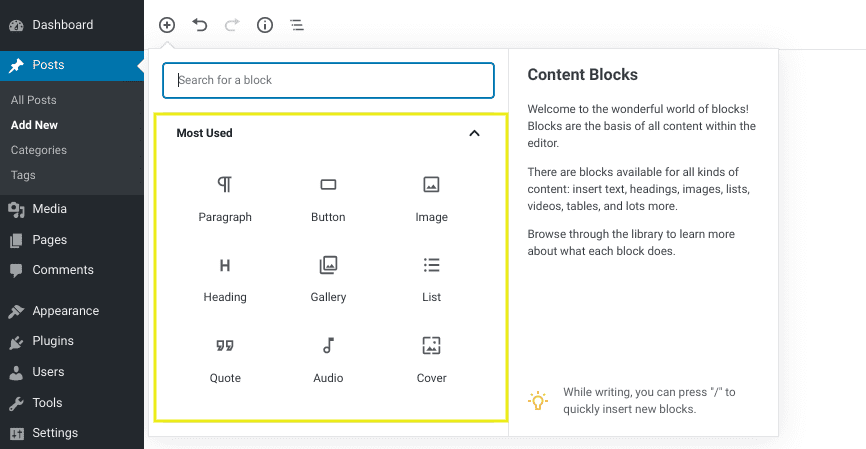 Wix uses an HTML 5 editor that lets you perform the basic functions needed to create the pages on your site. It essentially enables you to build and edit content from the perspective of a front end user: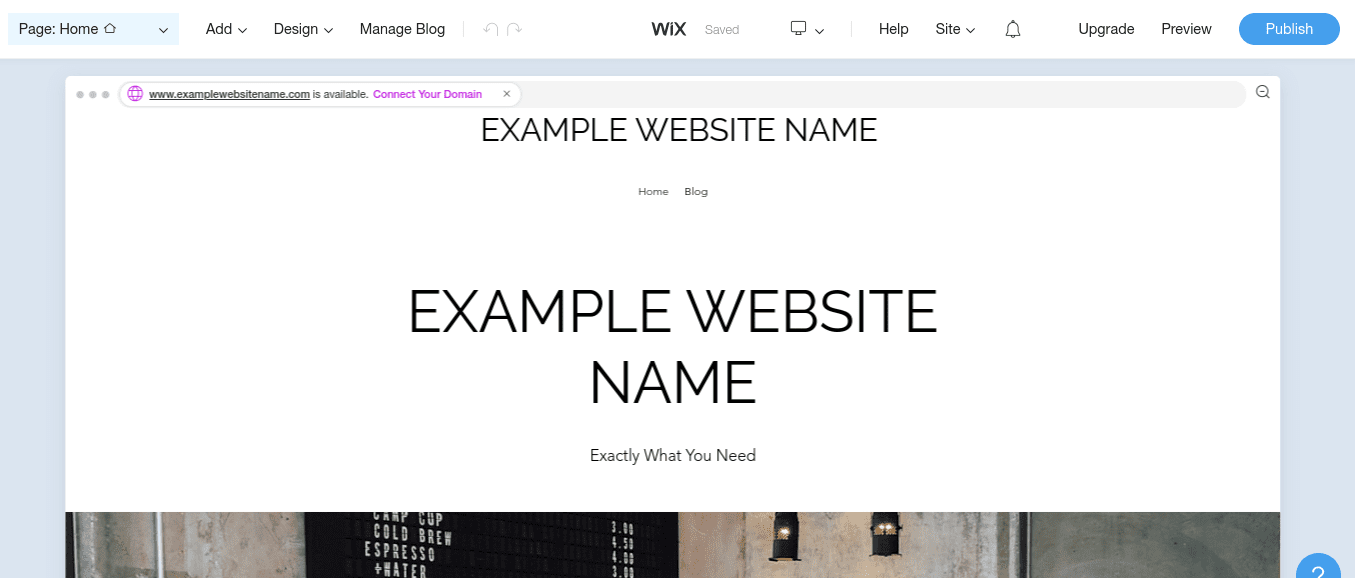 Alternatively, you can answer a series of questions and let the Wix Artificial Design Intelligence (ADI) create a site for you. There's also plenty of support and documentation to walk you through the process of working with either platform.
However, in terms of being completely beginner-friendly, Wix probably scores higher on the 'ease-of-use' scale than WordPress does. This isn't to say that you'll necessarily have a difficult time using WordPress, though.
Rather, the learning curve is often a bit steeper and more detailed than it is for Wix. The upside of that, however, is that once you do get your footing with WordPress, you'll have a lot more variety and options in terms of what you can do with your site.
3. Flexibility
As we've mentioned, if you're looking for the quickest, simplest way to create and launch a new site, Wix is a worthy option. However, if you want to make your website unique and creative, your safest bet is probably to opt for WordPress.
While WordPress can require a bit more technical savviness than Wix, it also offers a lot more room for personalization. For starters, it provides a wider selection of extensions and customization options, which we'll explore in more detail shortly.
The real flexibility of WordPress is in its open-source code. Since you have access to all the files that make up your site, you can alter them however you see fit. This can be particularly alluring if you have some basic HTML and CSS experience and want to be able to make your own customizations: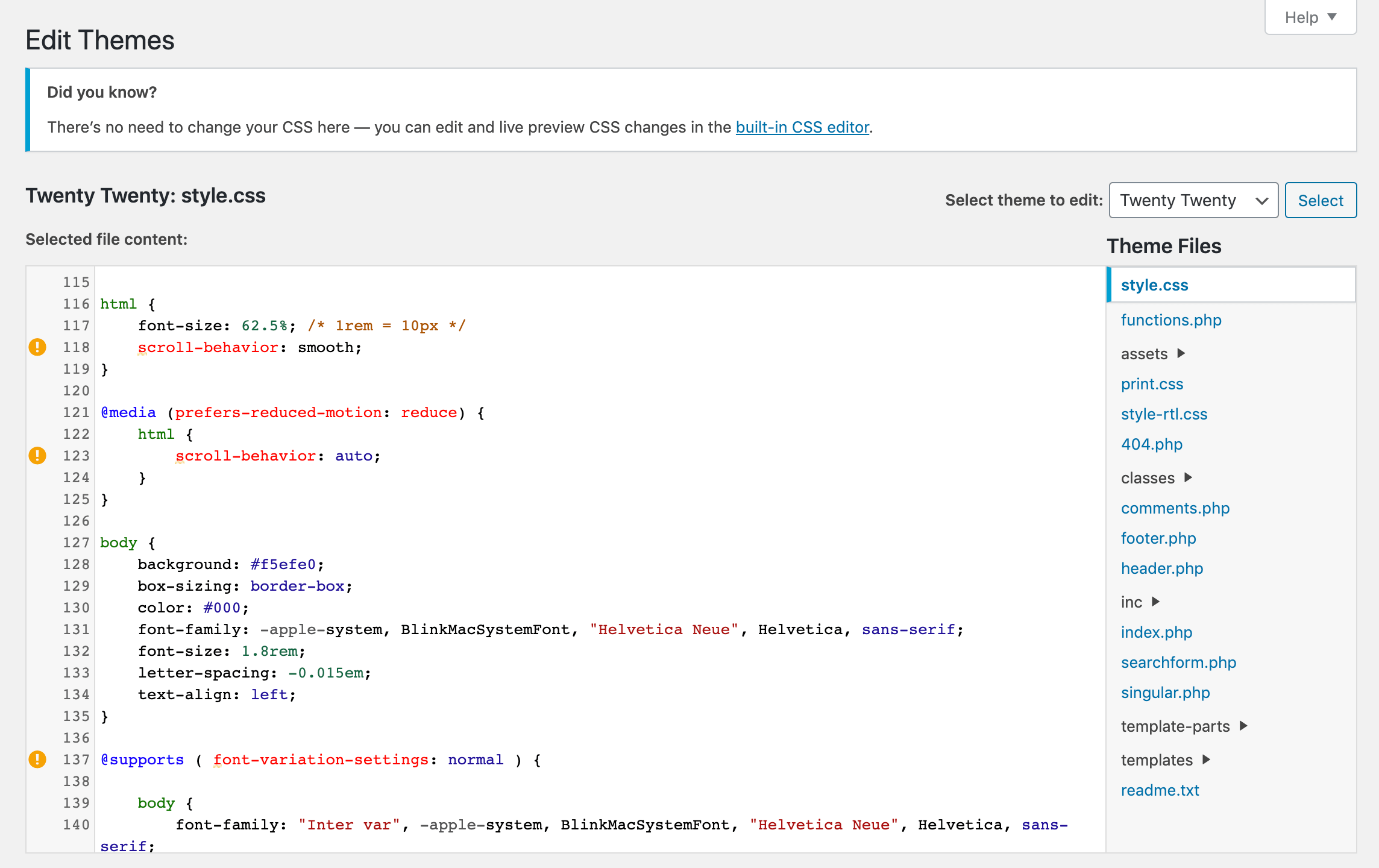 Wix does not grant you access to its source code. You're restricted to the features provided to you, which could limit your creativity.
We discussed earlier how WordPress can be used for an extremely broad range of websites. This vastness translates to virtually endless opportunities and potential. You have room to adapt the platform to make your site what you want.
On the flip side, this broadness can also be an issue if you're looking for a quick and easy website solution. The sheer number of options you have with WordPress can be overwhelming and cause indecision.
At the end of the day, you may not need to use all of the features that WordPress offers. However, it can also be reassuring to know that the options are there if you do end up wanting them. The flexibility of WordPress makes it easier to expand your website and incorporate various bells and whistles as it grows.
4. Customization
Every website needs a bit of personalization and customization. This can range from adding your own title and tagline to incorporating your own logo and brand colors.
However, depending on what you plan to use your website for, you may want to take this a step further. One of the reasons so many people love and appreciate WordPress is that there are endless options for customizing sites built with this platform. If you want more than a standard template with limited design options, WordPress is probably right for you.
If you want to customize your site, the good news is that you can do so with either WordPress or Wix without development experience. Again, you can edit code in WordPress if you want to, but it's definitely not necessary.
With WordPress, once you install and activate a theme, you can personalize it via the Customizer. It works in a very similar fashion to how the design options in Wix operate: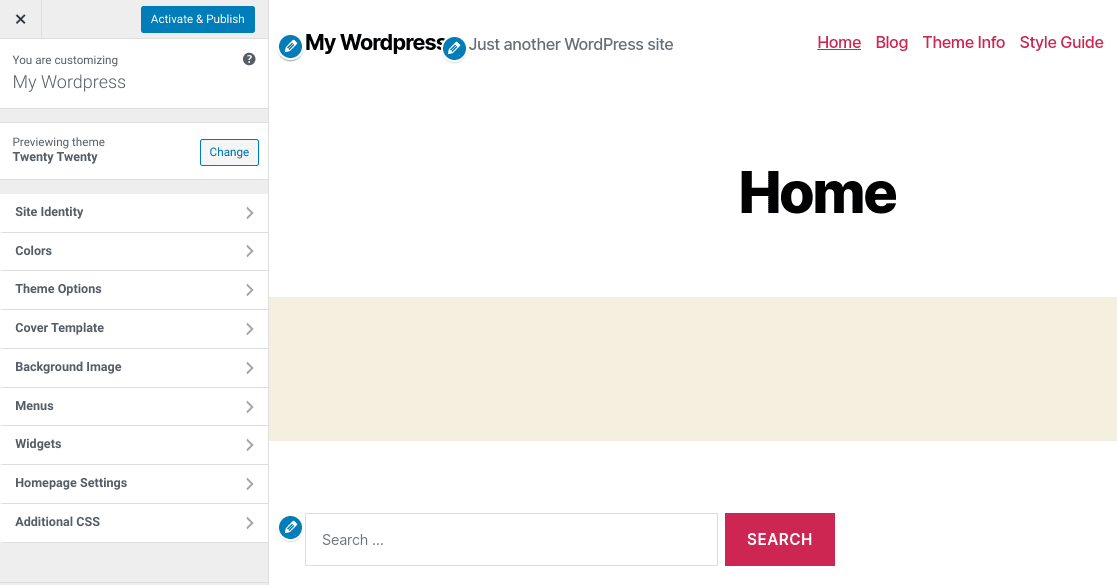 However, as far as the number of customization options available, you're going to have more to choose from when working with WordPress. There are nearly 3,000 themes in the WordPress Theme Directory alone. This doesn't even include the many that are created and sold by third parties.
Compare this to the approximately 500 official templates you can choose from with Wix. Of course, this is still a robust collection, but only a fraction of what's available for WordPress.
5. Extensions and Plugins
Both Wix and WordPress come with the basic built-in features you'll need to create a standard website. However, you're likely going to want to take advantage of plugins and add-ons to extend your site's functionality.
WordPress is undefeated in this regard. This platform's extensions are referred to as 'plugins' and there are more than 55,000 free ones to choose from in the WordPress Plugin Directory:

Like themes, there are also third parties who create and sell WordPress plugins too.
You can find a plugin for just about anything. From Search Engine Optimization (SEO) and email marketing to malware scanning and opt-in forms, there are so many ways you can extend your site's functionality to enhance both its design and performance.
Wix's extensions are called apps. There are more than 200 of them on the website builder platform which is a marginal amount compared to WordPress. However, if you're designing a very simple webpage, a large inventory of add-ons may not be something you need or even want.
The Wix version of the WordPress Plugin Directory is called the App Market:

One of the great things about Wix apps is that they are all vetted for compatibility. This means any extension you use on your Wix site will function as it should. Plus, because they're developed privately, they can also be a safer choice in terms of security.
WordPress vs. Wix: Frequently Asked Questions 🙋
If you're comparing WordPress vs. Wix, you're certainly not alone. Many people have found themselves weighing the pros and cons of each one and trying to determine which would better suit their needs.
🧐 When deciding which platform to use for your website, it's smart to ask questions. #WordPress
Click To Tweet
Hopefully, at this point, you have a pretty solid idea of which would be the better option for the type of site you want to create, as well as the experience you want to have while doing so. However, just in case you need further clarification, let's take a look at some FAQs about WordPress vs. Wix:
Is WordPress Better Than Wix?
In recent years, a large number of new platforms and website builders have cropped up, Wix among them. Another well-known example we've discussed before is Squarespace. WordPress, on the other hand, has been around since 2003. This affords it a certain level of name recognition.
Familiarity and popularity, of course, don't necessarily translate to higher quality. However, knowing WordPress is a well-established and credible platform should offer a bit of confidence when it comes to choosing it for your site.
'Better' is subjective. Therefore, it's more productive to gauge the merits and features offered by each platform based on your specific needs and capabilities.
Is Wix Easier to Use Than WordPress?
The short answer: Yes. WordPress is a standalone platform that you can download for free. However, connecting it to a server and taking your site live requires a few steps that involve some technical know-how.
There are many resources available to help with this process, including hosting companies and other services that will do it for you. However, it's less likely that a complete beginner could set up WordPress without assistance.
Comparatively, Wix is a completely web-based service that you sign up for. It automates all the hosting aspects and other technical details that you'd otherwise be tasked with when using a self-hosted platform such as WordPress.
The features and functionalities of WordPress and Wix are similar and the purpose of using them is relatively the same. However, the process and experience of creating the final product differ slightly.
With Wix, you have a more streamlined workflow. That condensed experience also means fewer options and less flexibility, though.
Will I Get More Support From WordPress or Wix?
If you're new to web development and design, you might be concerned about the process. In this case, you probably want a website builder that offers a lot of guidance and support.
WordPress and Wix are well-established, popular platforms. As such, they both have a healthy community of experts as well as a plethora of documentation and resources you can reference if and when needed.
However, while there are certainly plenty of beginner-friendly tutorials to follow, the WordPress community is made up largely of designers and developers. Therefore, a lot of the guidance available on platforms such as GitHub may be a bit more technical and in-depth than you're looking for.
Wix, on the other hand, includes 24/7 support you can access directly from your account. You don't need to go hunting to dig up a tutorial or find the information or answers you need.
Plus, with Wix, you also have the option of phone, chat, or email support. This assistance is included in all of their pricing packages. However, there are also higher tier options such as VIP Support that expedite you to the front of the line.
Is Wix Cheaper Than WordPress?
You can create a free website using Wix or WordPress. However, if you want your website to really stand out, benefit from a powerful foundation and security posture, and attract your target audience, you're going to need to invest at least a little bit of money in it.
With Wix, if you want to spend as little money as possible, you can use the free website plan. However, you'll sacrifice a professional appearance as you'll be obligated to display ads and have to use a username.wixsite.com domain.
With WordPress, the platform is free to install. However, if you actually want to take your website live, then you need to spend money on a custom domain, as well as hosting. You can purchase both for less than you might spend on coffee per week.
One of the challenges of answering the pricing question is that the platforms use different systems for determining cost. Wix plans include all the templates, apps, and features in existence.
With WordPress, there's a significant amount of variance in the associated costs. Plus, since you have your choice of hosting companies and domain registrars, there's no way to provide a definitive starting price when it comes to WordPress hosting.
Ultimately, you get from your website what you put into it. It could cost you anywhere from a couple of dollars per month to hundreds or even thousands of dollars per month.
💰 Determining how much it costs to start a website isn't as simple as it seems. #WordPress.
Click To Tweet
Tips for Choosing the Right Platform ✏️
We've already mentioned this, but it's worth repeating: When it comes to choosing the right website builder, there is no one-size-fits-all, objective answer. It really depends on your unique needs.
However, there are a handful of helpful tips and best practices you can use to guide you along in your decision-making process. First, we recommend making a list of the most important features for your website.
Some key factors to consider include:
Budget
Security
Support
Flexibility
Scalability
Customization
For example, if you're looking for a platform that provides a lot of flexibility and customization options, you'll probably have a better experience working with WordPress. However, if you want things to be as plain, simple, and straightforward as possible and aren't looking for anything fancy or complex, then Wix might be the favorable choice.
It might also help to take an honest look at your strengths and weaknesses as far as web design and development go. If you're a quick learner and feel comfortable with technical concepts, you might welcome the opportunity to learn how to create a site with WordPress.
Perhaps your biggest priority is just getting a site up and launched as quickly as possible. In that case, Wix presents a way to do so within a matter of minutes. At the end of the day, it all comes down to which aspects are necessities and which are negotiables.
No matter what type of site you're looking to create, whether you're comparing WordPress vs. Wix or another combination of website builders, it's critical that you do your research ahead of time. The more you learn about each platform, the better positioned and more confident you'll be in making the best choice for your individual needs.
Wrapping Up ⌛
Thanks to the convenience of platforms such as Wix and WordPress, starting your own site has never been easier than it is today. However, one of the most stressful and challenging aspects can be deciding which website builder or CMS to use. The answer isn't the same for everyone.
In this article, we discussed some of the biggest factors to consider when comparing WordPress vs. Wix:
WordPress: A flexible, user-friendly platform that is a wise option if you're looking to build a site you can scale over time. It offers a leg up in terms of customization. However, it does require a bit of technical knowledge to use.
Wix: Worth considering if you're looking for a simple starter site. It comes with all the basic features you need for a standard website and offers a clean, clear-cut way to create and launch one quickly.
If you think WordPress might be the right platform for you but don't have experience maintaining a website, never fear. At WP Buffs, we offer several care plans to help keep sites in tip-top shape.
Want to give your feedback or join the conversation? Add your comments 🐦 on Twitter.
Image Credit: Jean Wimmerlin Wix