You know how when you Google something and some of the results show up in special formats and layouts? They're called rich snippets. You've seen 'em, you love 'em, and you want your website's results to show 'em.
The good news is that adding Google rich snippets via plugin to your website is super easy and can potentially improve user engagement.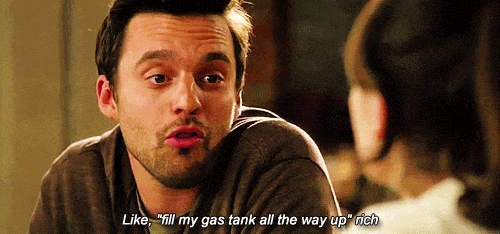 It's always important to keep your website 99.9% secure and achieve loading times under 1 second, but improving conversion from Google searches could be a game-changer for your website.
With this in mind, in this post, we'll take a look at some of the best, free WordPress rich snippets plugins that you can use to add schema markup to your website. But before we begin, let's talk a little more about what rich snippets are, if they're a good fit for your website, and why you should be using them.
Let's get started.
What Are Rich Snippets and Why Should You Be Using Them?
Rich snippets are pretty easy to understand. When you add schema markup to your content, you get rich snippets. Popular search engines (like Google and Bing) collaborated on Schema.org  to create a semantic vocabulary (called schema markup) that would help search engines retrieve the best, most informative results for search queries.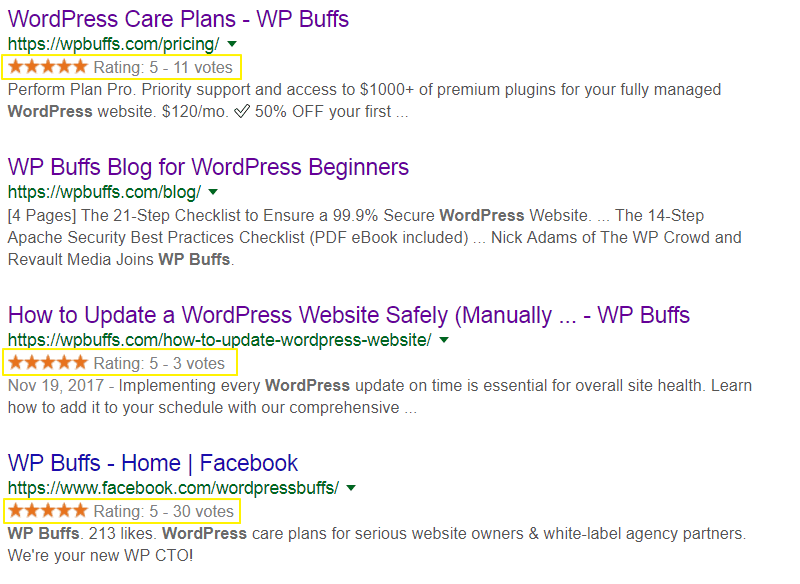 In simple English, schema markup allows you to help search engines understand what your content is about so they can provide the most relevant search results in their SERPs. In a way, schema gives your content some context and, as a result, your site's search listings are impacted creating rich snippets.
Why Should You Use Rich Snippets?
So, why should you be using rich snippets on your website?
Improves your site's ranking. Using schema markup helps your website rank better in SERPs for almost all kinds of content types. Whether you're writing articles, reviewing TV shows, hosting events, rating products, selling toys, or scheduling there's a good chance you'll find a data markup type that's suitable for your content.
Draws the reader's attention. Rich snippets make your site's search listing stand out among the ten other listings on the SERP which automatically draws the reader's attention. As an added benefit, this increases your page's click-through rate (CTR).
Sell more products. If you're running a WooCommerce store, there are WooCommerce rich snippets that will help attract more searchers to your store's products, improve click-through rate and hopefully send you more customers.
Lets users know if your content is relevant. Rich snippets take the guesswork out of querying search engines. If your site uses rich snippets, users will be able to tell immediately whether your content answers their question or not. Again, the more information you provide the better your chances of getting a click.
There are a few different ways you can add schema markup to your website – (1) you could learn all about the Schema.org tags and write yourself some code, (2) you could use tools like Google's Structured Data Markup Helper, or (3) you could use a plugin.
4 Best (And Free) Rich Snippet Plugins for WordPress
One of the easiest ways you can get started with rich snippets in WordPress is by using a plugin. Thankfully, there are a number of options available to you in the WordPress Plugin Directory. In this section, we'll put four of the best ones through their paces to help you determine which one is right for you.
1. All In One Schema.org Rich Snippets

One of the most popular (free) plugins for rich snippets is All In One Schema.org Rich Snippets that lets you add basic rich snippet data to your search listings.
Once you've installed and activated the plugin, you'll notice that a Configure Rich Snippet meta box is added right under the text editor in the Edit Post/Page screen. All you have to do is select one of the supported rich snippets that best suits your content and fill out the rich snippet's details in its corresponding form.
For instance, if you were writing about software applications, your filled out rich snippet might look something like this: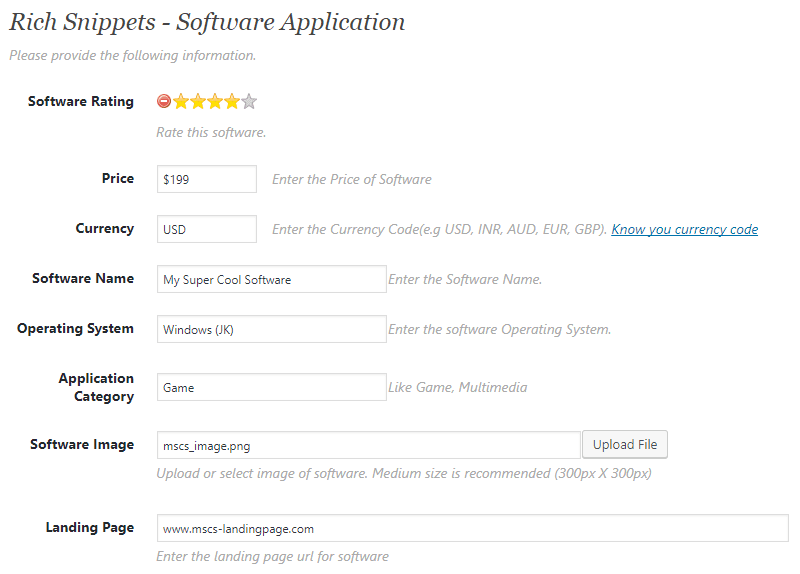 And if you head over to Rich Snippets > Configuration from your WordPress admin panel, you can configure each rich snippet's strings that will be displayed on the front-end. So, if you wanted the Operating System label to read Platform instead, you could change it from here.

Finally, the plugin also lets you customize the look and feel of your rich snippet boxes by navigating to Rich Snippets > Customization. You're able to change the color of its box, title background, border, title, and snippet text.

Supported Rich Snippets:
Item Review
Event
Product
People
Recipe
Video
Articles
Software Applications
Service
2. WP Review

MyThemesShop's WP Review plugin for rich snippets is, as the name suggests, a way for sites publishing reviews to leverage rich snippets.
After you activate the plugin, you can head over to your Edit Post screen and begin adding rich snippet reviews. For instance, if you selected the Star review type, you could give it a meaningful Review Heading and then proceed to create your own custom review metrics and assign them a star rating between 1 and 5.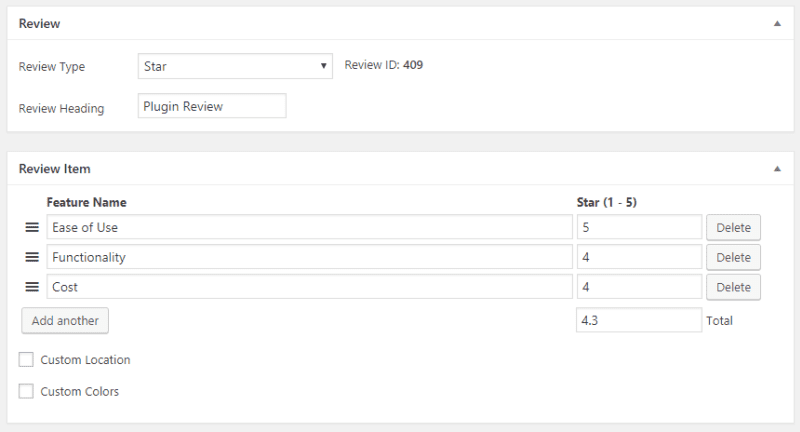 In addition to this, you can also add a detailed Review Description for each review and choose to enable User Reviews if you'd like to allow your readers to leave their input.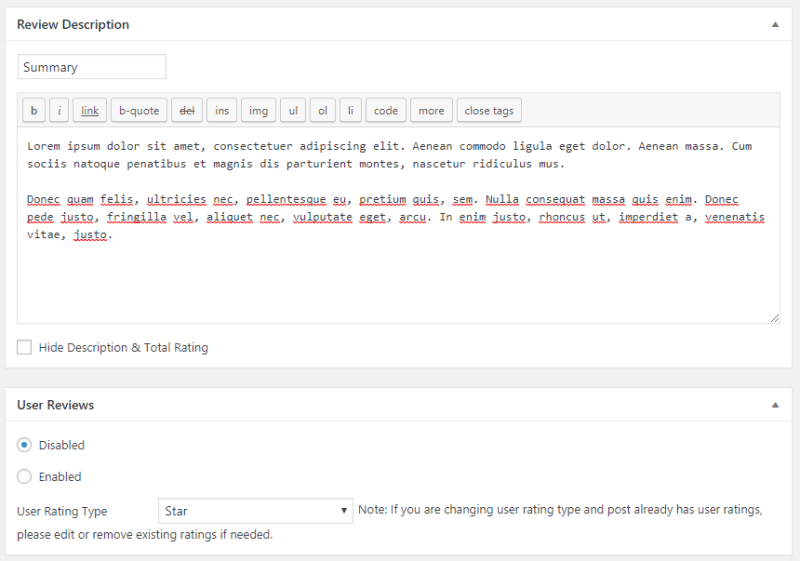 And as far as the plugin's settings are concerned, you can head over to Settings > WP Review from the WordPress admin panel to configure your review's styling options and defaults. The Styling section lets you select colors for the review, font, heading/background, background, and border. And by navigating to the Defaults tab you can choose where you'd like to display the review and add default features so you don't have to add them manually every time.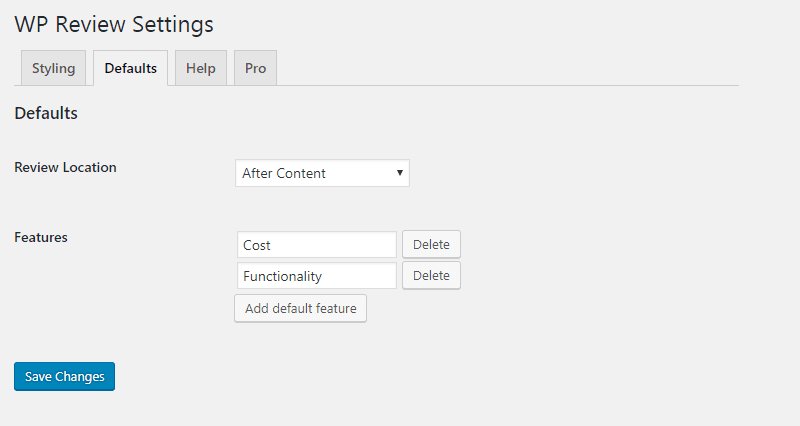 Supported Rich Snippets:
Star Review
Point Review
Percentage Review
3. WP Product Review Lite

WP Product Review Lite is a review plugin that supports rich snippets. What this means is that it automatically adds schema markup to the posts that you enable it on.
After the WP Product Review Lite plugin has been activated on your site, you can begin adding reviews.  You'll notice that a Product Review Extra Settings meta box is added at the bottom of your Edit Post screen. For review posts, you can enable the review functionality and begin specifying the general details for your product's review. It might look something like this: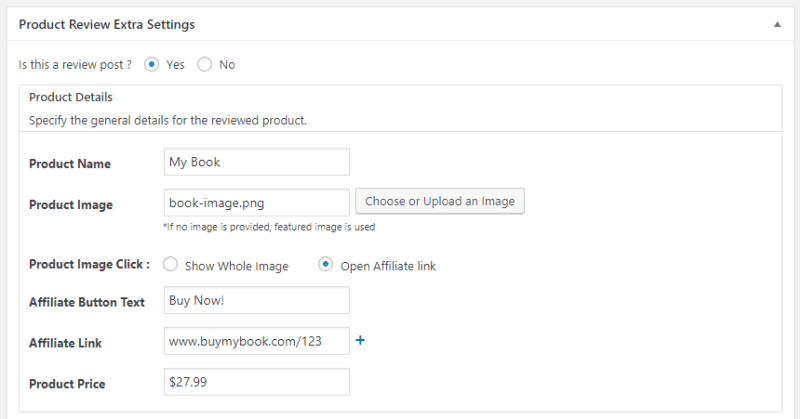 The Product Options meta box lets you add the metrics that you'd like to have appear in the rich snippets. For instance, you could use Rating and Votes for a product review. In addition to this, the plugin also lets you add a list of Pros and Cons to your review.

And if you head over to Product Review > Product Review from the admin panel, you'll be able to configure the plugin's settings, rating colors, typography, and buy button options. The General settings tab lets you decide where to display the review box and choose to enable rich snippets.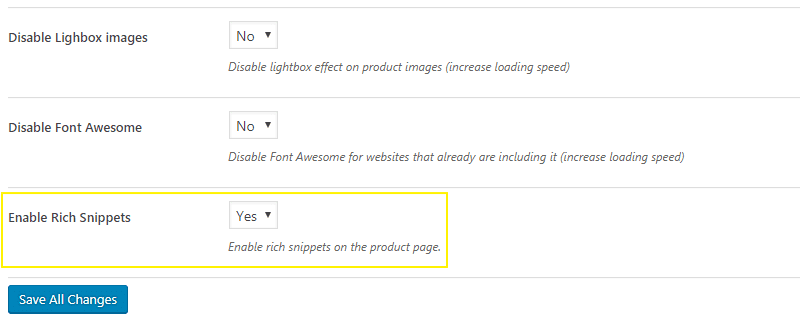 Supported Rich Snippets:
Review boxes with your own rating.
4. Rich Reviews

The Rich Reviews plugin offers a simple way for WordPress users to collect user reviews and display them as rich snippets in SERPs. You can let your visitors review specific products, categories, or your entire website.
Once you've installed and activated the Rich Reviews plugin to your website, you can begin configuring it. You'll notice that a new menu item aptly named Rich Reviews is added to your admin panel's sidebar menu. By navigating to Rich Reviews > Options, you'll be able to configure different settings including the form that your visitors will see, the field options for the form, review display options, rich markup options, user options, and admin options.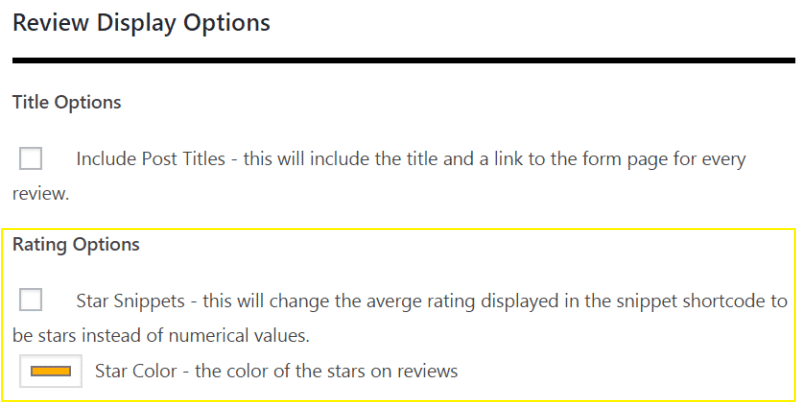 Rich Reviews lets you choose between two different schema types – Product and Service. You can select one and choose the other as the fallback option. This is generally a good idea when you're working with schema markup. Finally, you can also choose to include URL rich data for your rich snippets schema markup.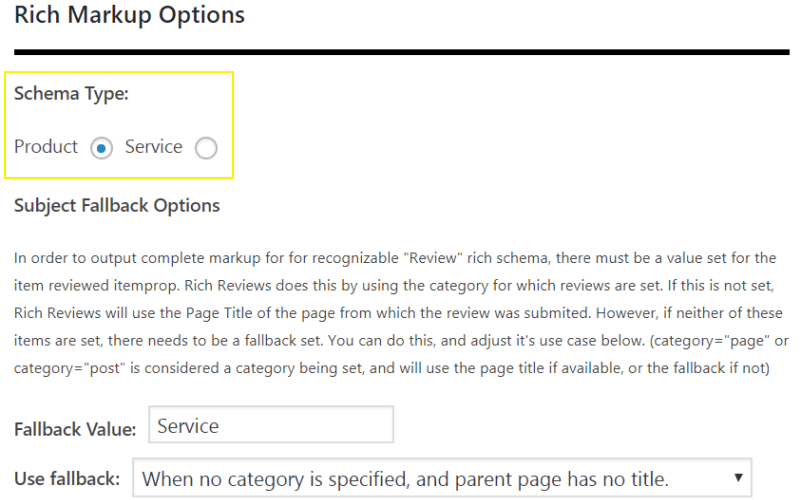 Supported Rich Snippets:
Star rating system with user ratings.
Conclusion
Rich snippets bring a new form of optimization to the table that is incredibly powerful but scarcely used. It's not just about site speed and site security. Fortunately, you can leverage the benefits of schema markup without getting into behind-the-scenes coding details by using one of the free plugin solutions we covered in this post.
So, which rich snippets plugin is right for you?
If you're looking for a solution that lets you choose between several different kinds of rich snippets to your search listings then All In One Schema.org Rich Snippets is the way to go.
However, if you'll only be working with reviews and are looking for a simple rating system rich snippet then we recommend going for the WP Review plugin.
Finally, if your goal is to collect user reviews from your site's visitors then you should give the Rich Reviews plugin a shot.
Want to give your feedback or join the conversation? Add your comments 🐦 on Twitter.
SaveSave