"Working remotely sounds amazing. You're so lucky you get to work from home every day!"
That's the kind of feedback I get from most people when I talk to them about my job.
Not to say that working from home doesn't have it's perks. It certainly does, and most days I'm ⏰ more productive, more relaxed and happier than I ever was working a 9-5.
But it comes with its own unique set of challenges…
Many of the WordPressers I've met at WordPress Meetups and WordCamps over the years work remotely. More and more teams are following the path that WordPress' parent company 🌎 Automattic has set and are moving in the direction of entirely remote teams.
At the same time, plenty of you are in relationships with boyfriends, girlfriends, husbands, wives and partners who have a more static professional life.
And when you're trying to build a life with somebody who maintains a distinctly different lifestyle, things can get messy.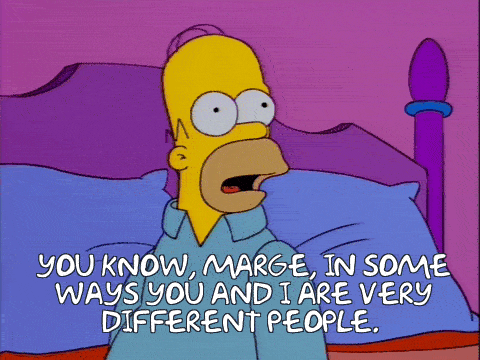 These potentially clashing lifestyles can present a few challenges. When two people maintain different lifestyles while trying to fit them together, it hardly ever happens seamlessly. It can bring missed connections, jealousy and miscommunication to the surface, and that can result in a higher stress relationship.
Well…we are problem solvers, aren't we? What can we do to get out ahead of this? Although we're living different lives, how can we maintain, even strengthen, our relationships given this natural division?
#remotework is 👌, but it comes with its own unique set of challenges. #WordPress
Click To Tweet
This article was written for people in a relationship but who don't have children yet. Some of what you'll read below can definitely still apply, but starting a family really changes things drastically in a way I probably can't imagine since I don't have kids. Just wanted to make that clear.
I also realize that all relationships are different. My advice below stems from my own experience and is not a one-size-fits-all solution. Take away what you want and think will work for you and your partner!
Who's My Partner?
As a lot of you already know, I got married on my 28th birthday (July 15th, 2017) to the lovely Sterling Morriss.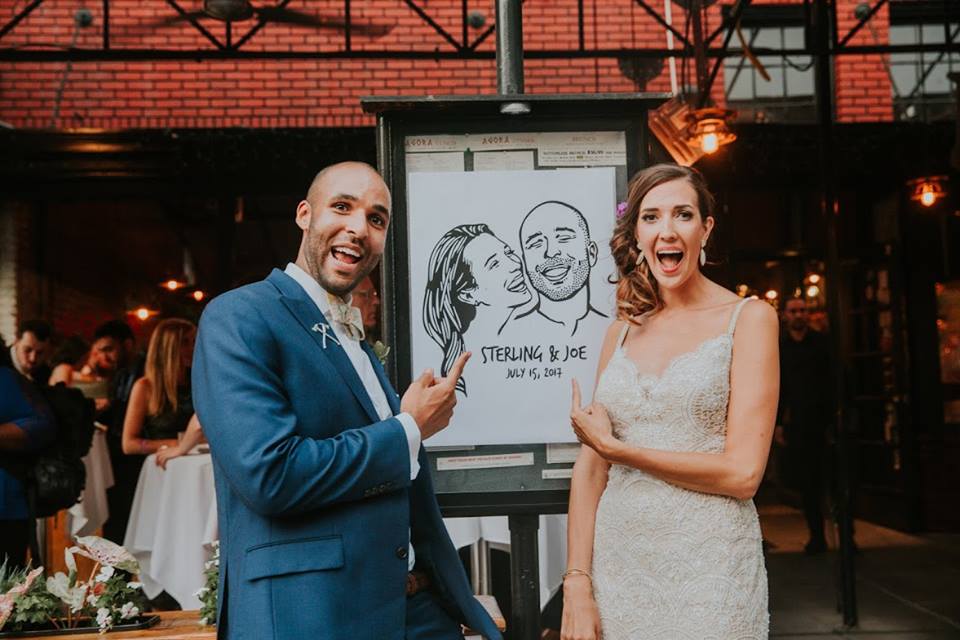 About 3 months before the wedding, 💪🏽 I went full-time on WP Buffs.
Here are a few of the challenges we've faced. We've done a great job overcoming most of these, but there are still a few we're working on. As with most things, it's a work-in-progress, but if you're in a similar position, plenty of what I have to say below should resonate with you.
1. Travel
You work remotely, so as long as you have a laptop and secure wifi connection, you can do your job from pretty much anywhere.
Your partner works at an office, so they have to report Monday-Friday to a single location, probably somewhere close to where you live.
I'm writing this article from Bozeman, Montana, where I'm working for the week.
Sterling and I are separated by 2000 miles. For a week, we're in a long-distance relationship.
There are two main areas of concern here: a physical separation and a feeling of FOMO that the person at home feels while you're traveling and working.
A few ways to make this easier on both partners:
Keep an honest dialogue: being on the same page here is really important. As long as you're keeping an honest dialogue and telling your partner if too much travel is bothering you, it will make things easier. Be sure to directly ask your partner how they felt when you return home and ask them explicitly to be honest; these are important conversations to have to make sure everyone's feelings are taken into account.
Check in regularly: if you're traveling, your partner is going to feel at least a bit of FOMO. You probably saw the image above and had a hint of that feeling as well. It happens to us all when we see other people doing cool stuff, myself included! That's one of the negative aspects of social media. To quell this feeling, call your partner regularly to make them feel like part of your adventure. Facetime is even better. 👻 Snapchat is also a great way to send small snippets of what you're doing to your partner.
Do your part: Things at home probably aren't the same without you. Not to mention, you've left all the household chores for your partner while you're away. Before you leave, prepare as much as possible for your departure (make sure the laundry is done, the house is clean, the dog walker has been scheduled, etc). While your away, check in to see how things are at home. This will let your partner know that even though you're away, you're not leaving them out to dry.
Write a postcard: this one is a big winner. Texting is easy. Writing a postcard means you took time out of your trip to do something truly lovely for your partner. It will bring a smile to their face and be the little thing that makes all the difference.
When I travel for #remotework, I always 👋 check in with my partner! #WordPress
Click To Tweet
2. The day-to-day
You work remotely, and if that's from a home office, it means you spend the majority of your day where you live.
Your partner works at an office, so they're potentially out of the house from 8am-6pm Monday through Friday.
When you work from home, many people think that means you have 100% flexibility in how you structure your day. This means you can work all day, clean the house, do all the chores and organize everything in your (and your partner's) personal life, right?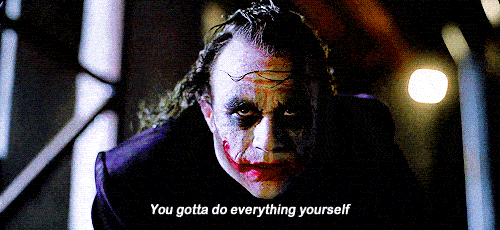 This is a fallacy that you'll find a lot of friends and family believing because of how the media construes working remotely. At times, even your partner will fall into this trap, whether it's consciously or subconsciously.
But the fact remains that as a remote worker, you probably have to work harder than somebody with a traditional job. Not only do you have to get all your work done, but you also have to take full responsibility over organizing your day.
Here are a few strategies to avoid this dilemma and create a home ecosystem that's fair and makes both partners happy:
Talk it out: the first step here is to make sure your partner is aware of this conundrum and that it's a slippery slope. Making it a tangible idea will help you both stay conscious and trying to avoid heaping all the work onto you.
Split up chores: I keep the house clean, do the dishes and take care of the majority of dog-related activities. Sterling does laundry, stays on top of our finances and plans our out-of-town trips. It's not a formal agreement, but just certain areas we take care of so the other of us can focus on what they need to do.
Be in 100%: While the chores above are somewhat split, we'll help each other out whenever necessary. I do laundry when Sterling's swamped and she'll take care of pretty much everything when I'm traveling out-of-town for a WordCamp. When you're in a serious relationship, you'll never win if your partner loses, so go all in.
Automate life: Instead of going to the grocery store, 🍍 get your groceries delivered. Take advantage of 👑 Amazon Prime to keep your pantry stocked. Use 🐰 TaskRabbit for mundane and simple tasks. The less noise you have in your life, the easier it will make it to dive deep into your work and move things forward without the distraction of small day-to-day distractions.
Be realistic: You are working from home while your partner is away from the house, so let's keep it real; some things are just going to fall to you. When the 😑 Comcast guy or someone to fix your AC needs to swing by sometime from 1-4pm on a Tuesday afternoon, don't sweat it. Remember that most chores or tasks take a lot more time to complete in your head than in reality. Sometimes, all it takes is to think like Nike and just do it.
As part of #remotework, I know some chores will fall to me. But it's no sweat! 😅 #WordPress
Click To Tweet
3. Do you even have a "real" job?
You work remotely, and that's an abstract concept for a lot of people. Especially when you're doing something that involves passive income that may not click with 9-5ers.
Your partner works at an office, so some people might think of their job as a "real" one while yours is just something you're doing until you find a "real" job.
Some non-remote workers, including your partner, may consider what you do less real than what they do because they work for a "real company" with an office, boss and all that jazz. Your partner most likely doesn't think this way with negative intent; it's a form of insecurity that they may present because working from anywhere is not something they've fully wrapped their heads around.
That being said, it can get pretty frustrating when people think you're just watching Netflix all day.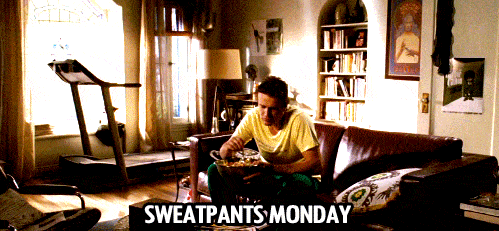 Here are some strategies to make your remote work more tangible:
Share in-depth details about your day: if your partner doesn't know exactly what you do all day, let's change that. Make a habit out of telling each other what big three things you accomplished that day; not only that, but go really in-depth about those items. What you did, who you did it for, what tools you used, what the result was, etc. This will give your partner a much more concrete idea of what you do on the day-to-day.
Get your partner to help out: Sterling and I travel pretty frequently for long weekends away from DC. I always drive, and I ask her to jump on livechat and Twitter for WP Buffs and do some sharing and chatting with potential customers. It's a lot of fun having her be part of the team and she gets an exclusive insider perspective into your job!
Ask your partner for advice: if you run into a challenge, your network and mentors aren't the only people you should reach out to. Your partner is a great resource as well; Sterling's expertise is not in the area of startups or WordPress, but she's helped me tackle a lot of issues purely based on the fact that she's somewhat removed from everything and can come at problems with a fresh perspective.
Celebrate the little wins: When you work remotely, whether you're freelancing, working for a distributed company or running your own business, every win matters. When we get a new customer or 👻 white-label partner, Sterling is always the first to know. This helps your partner stay invested in your progress and will help it feel more like a team effort.
PSA: 💻 #remotework is as legitimate as any other 'real' jobs out there. #WordPress
Click To Tweet
4. Social pressure
You work remotely, and that's an abstract concept for a lot of people. Your friends and family might not understand what you do, even after you've told them over and over again.
Your partner works at an office, so they might have trouble describing exactly what you do to your friends and family since, like I just mentioned, your work is a bit abstract.
Some people will shrug off remote work as something you do until you decide to move ahead with your career. I know so many people working "real jobs" that in reality they hate; even so, this is what our society has defined success to look like.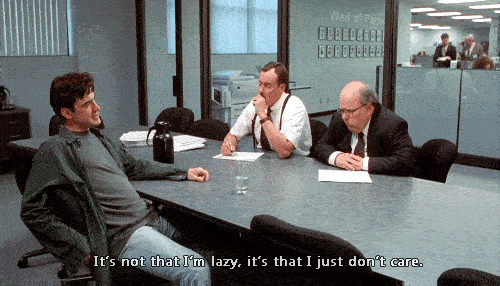 This kind of social pressure can be difficult to deal with. Because your work is slightly abstract, your partner has the added responsibility of supporting you in your social circles as well as explaining what it is you do to friends and family.
Here are some ways you can make it easier for your partner to handle this responsibility:
Read strategies from #3 above: giving your partner a concrete idea of exactly what you do will make it easier for them to discuss it with others.
Discuss these talking points regularly: the more touch points your partner has with your work, the better equipped they'll be to talk about it in a good light. Reviewing how your remote work is going and some basic talking points about what's new will help give your partner more confidence when it comes to conveying this to others.
Practice gratitude: it's really important to remember that your decision to work remotely does actively affect your partner. They do deserve a big thanks for all the support they provide you in this area so regularly touching base and explicitly appreciating their support can go a long way. Try telling your partner thank you more often; it makes a difference.
#remotework is my jam, but it wouldn't be without the support of my partner. #WordPress
Click To Tweet
5. Pressure to go remote
You work remotely, which from your perspective is just the best. It's seriously bomb dot com.
Your partner works at an office, which is so 1998. They may see you actually enjoying work and start of have thoughts of their own about moving in the direction of working remotely or for a distributed team.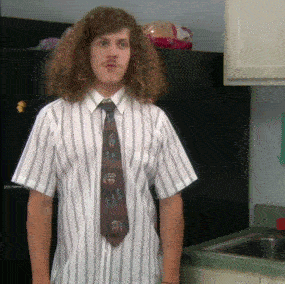 Sterling works a 9-5, but has thought about dabbling into some remote opportunities. She's toyed around with the idea of starting an Etsy store where she can sell some of her artwork and sees the benefits of growing something like that into a real passion project and source of revenue.
Here are some things to think about when you work remotely, and your partner is thinking about doing the same thing:
Get your financials in order: knowing your financial situation is hugely important here. Most of the time when you move into the world of remote work, at first, you'll be sacrificing some financial comforts. Having some savings or at least a 6-month plan in place simply makes sense if you're both going to be moving in this direction. 💸 You Need A Budget is a terrific tool for this.
Health insurance coverage: Right now, I'm covered by Sterling's health insurance that she gets through her work. 🙏 Thanks, Equal Justice Works. Health insurance can be really expensive if a company isn't paying for it, so put a plan in place to make sure you're able to stay safe and healthy.
Lifestyle considerations: what will it look like when both of you are working from home? Are you ready to spend that much time together? Will one of you work from home and another from coffee shops? These are just a few of the questions you should discuss with your partner before making this jump to both working remotely. Spending more time together doesn't always correlate with a more positive relationship, so be sure to have this conversation before moving forward.
#remotework is bomb dot com. No surprise my partner wants to join me! 😏 #WordPress
Click To Tweet
Wrapping Up
There's no doubt that working remotely has advantages. Most importantly, it allows you to organize your work around your lifestyle and not the other way around.
Being on the same page as your partner when it comes to your potentially clashing lifestyles will help you multiply these advantages and become an even more effective and happier remote worker.
But it's important to remember that working remotely also has it's disadvantages. And miscommunications and missed connections can turn these disadvantages into even bigger issues.
If you want to become a successful remote worker, bring your partner along for the ride. This journey is for both of you, so take them by the hand and step forward together.
Want to give your feedback or join the conversation? Add your comments 🐦 on Twitter.