If you're looking to gobble up more email opt-ins from your visitors, you need a squeeze page to build out your WordPress sales funnel. Done right, squeeze pages can amp up your list building efforts and get more prospective customers into your funnel.
But there's a problem…
WordPress doesn't actually include a way to build squeeze pages. If you want to add one to your WordPress site, you'll need to turn to a third-party tool.
While keeping your website 99.9% secure and achieving loading times under 1 second are important, collecting email addresses and growing your audience could be what make or break your business.
Let's cover the basics of squeeze pages and the six best WordPress squeeze page creators so you can quickly and painlessly grow your list building efforts.
What is a Squeeze Page?
You may have heard of landing pages, but what is this squeeze page thing I'm talking about? Are they different? And if so, what separates a squeeze page from a landing page?
Squeeze pages are actually one specific type of landing page. Remember how "all squares are rectangles, but not all rectangles are squares"? Well, we've got the same situation here.
All squeeze pages are landing pages, but not all landing pages are squeeze pages.
Whereas a landing page is just any page designed to push readers towards a specific action, squeeze pages are only focused on one type of action:
Email opt-ins.
If you're looking for a WordPress funnel builder to sell your services or products, squeeze pages are where you want to start. They're designed to, in the most friendly way possible, convince your readers to give you their email address. That's all. A new email address is a success. Anything else is a failure.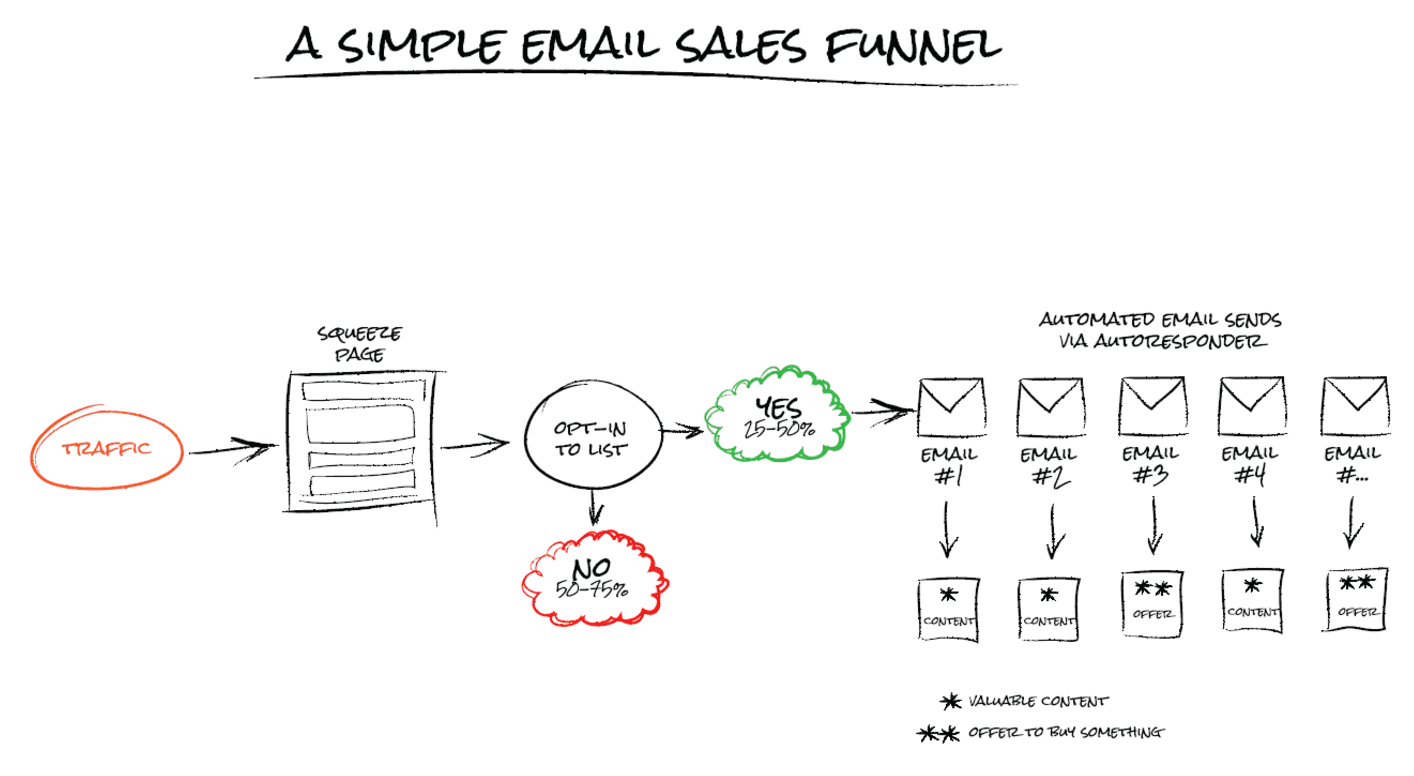 What Are the Elements of a Good Squeeze Page?
Good squeeze pages are usually fairly aggressive. You want to limit the number of options available to your readers in order to push all of their attention towards your email capture form.
As a general rule, successful squeeze pages include these elements:
Attractive Lead Magnet – Your lead magnet is something that you give away to new subscribers in order to entice them to sign up for your list. It could be a PDF guide, a checklist, a white paper, or anything else you think will attract your target readers. In the WP Buffs example above, it's a free 7-day course.
Strong Call to Action – Your call to action is what pushes readers to actually click. You want it to connote action. Again, for the example above it's "Send Free Course".
Minimal Distractions – Every additional element is another element to distract your readers. Eliminate distractions to push readers towards opting in
What Are the Best WordPress Squeeze Page Creators?
There are two main types of squeeze page builders that you can use with WordPress:
Squeeze Page Plugins – These creators work entirely inside your WordPress dashboard just like any other plugin.
External Services – These creators work as an external service but integrate well with WordPress thanks to dedicated plugins.
I'll cover both types of squeeze page tools in this list…
1. WordPress Landing Pages (Free Plugin w/ Premium Add-ons)

WordPress Landing Pages is a free plugin that helps you create any type of landing page. It excels as a squeeze page creator because many of its templates are squeeze pages, rather than general purpose landing pages.
It includes a visual editor to view your changes in real time. You can base your design on your own theme or choose from WordPress Landing Pages' template library.
And after you create your squeeze page, you can track conversion rates and A/B test your squeeze page to improve its performance.
The only thing to consider with WordPress Landing Pages is that it locks some essential squeeze page functionality behind paid add-ons. For instance, you'll need to pay for an add-on to integrate your squeeze page with your email marketing software.
While WordPress Landing Pages might not be 100% free when all is said and done, it's still a good option to get your feet wet with squeeze pages without a huge investment.
2. Thrive Landing Pages (Premium Plugin)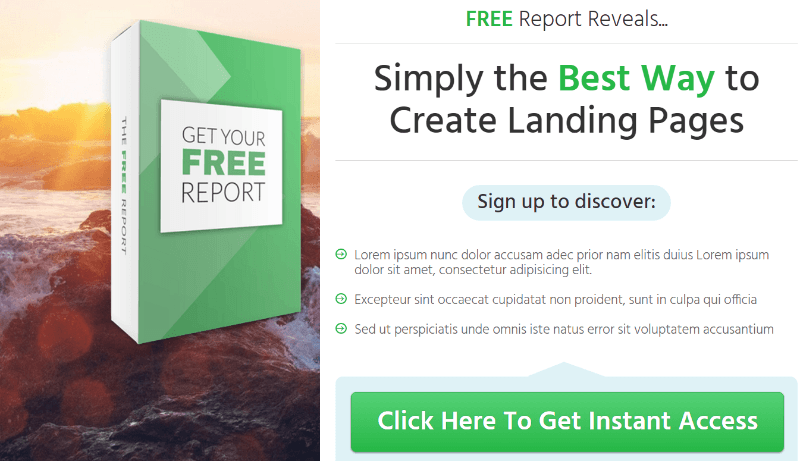 Thrive Landing Pages is a premium landing page creator from Thrive Themes, a conversion-focused WordPress development shop.
The plugin comes bundled with the Thrive Content Builder, which allows you to build and edit pages using a WYSIWYG, drag and drop page builder. The "landing pages" part is a set of 162+ landing page templates including tons of dedicated squeeze page designs.
All of these templates are designed with conversion optimization principles in mind so that you get as many opt-ins as possible.
And here's the cool part of Thrive Landing Pages (and where many other squeeze page creators fall flat):
The templates are themed together so that you can create seamless funnels to take your visitors from opt-in to download page to thank you page. Everything is styled the same to create one cohesive experience.
Thrive Landing Pages costs $69 for a single site license.
3. Leadpages (Premium SaaS w/ Plugin)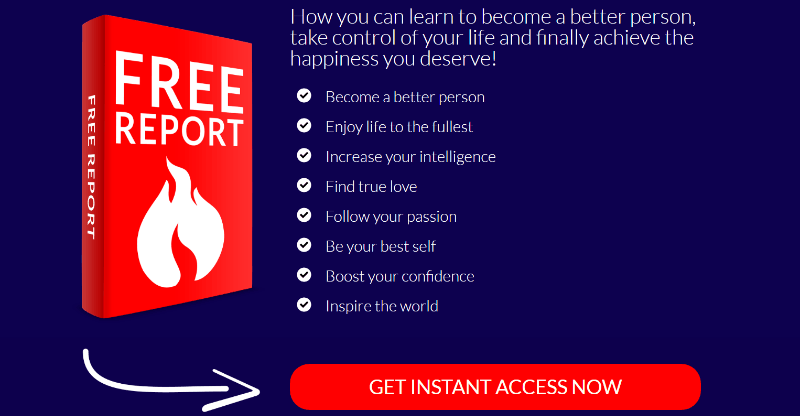 Let's start with one warning:
Leadpages ain't cheap.
It's by far the priciest option on this list. But if you've got the budget, that hefty price tag gets you a ton of awesome features.
First off, Leadpages is a standalone service. That means you'll create your squeeze pages at Leadpages.net, not your WordPress dashboard. But Leadpages includes a dedicated WordPress plugin, so bringing in squeeze pages to WordPress is fairly painless.
Leadpages includes a simple drag and drop builder as well as ~75 free templates and hundreds more paid templates. All of their designs are mobile responsive, so you can successfully collect leads no matter what platform your visitors are using.
Leadpages can even host your landing pages for you to make deployment as quick as possible. And once you launch a new page, you can A/B test it to optimize your squeeze page (though not on the cheapest price tier). It integrates with all the popular email marketing services, so you can grow your list no matter what service you use. If you're willing to pay a premium for the quickest, most beginner-friendly squeeze page builder, then Leadpages is for you.
Leadpages starts at $37 per month when billed monthly or $25 per month when billed annually.
4. Landing Page (Free / Premium Plugin)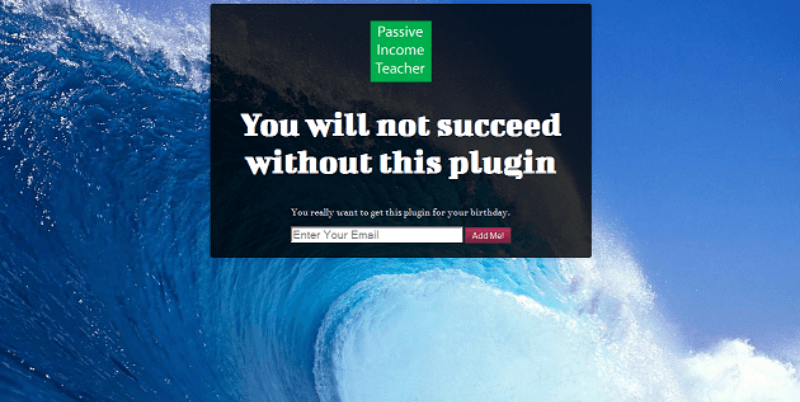 Landing Page is a simple, but free, landing page and squeeze page builder with a paid Advanced Version. Don't expect as much flexibility when it comes to customizing your designs, but if you just want a lightweight free option then Landing Page can do the job.
You can customize the text and logo of one of the included templates.
In the free version, you're limited to collecting emails with FeedBurner, though. If you want to integrate with AWeber, MailChimp, or other email marketing services, you'll need to go with the premium $39 Advanced Version.
The Advanced Version gives you more templates and color options, as well as more functionality for your landing/squeeze pages.
Like with WordPress Landing Pages, it's a good way to play around with squeeze pages. But if you're serious about creating top-notch squeeze pages, you should probably pony up for one of the premium plugins.
5. OptIn Ninja – Ultimate Squeeze Page Generator (Budget Premium Plugin)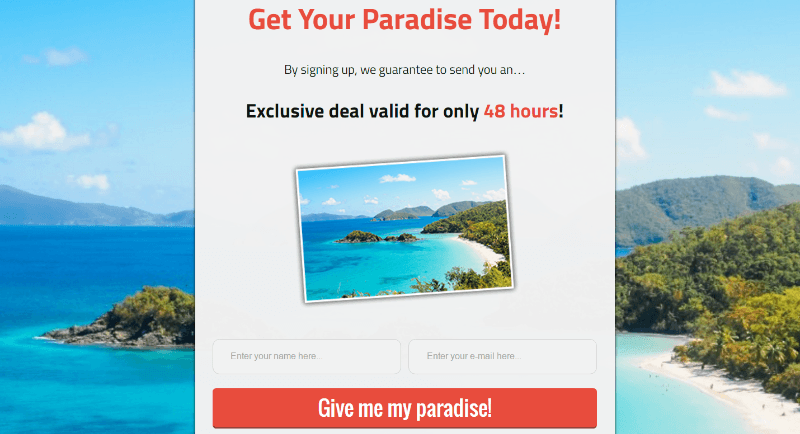 OptIn Ninja isn't free, but it is close at just $15. It lets you create two-step squeeze pages that you can display as either stand alone pages or popovers.
You can choose from one of the 20 included templates and integrate with third party email marketing services like MailChimp, GetResponse, Aweber, Active Campaign, and more.
It also integrates with Facebook Connect if you're looking to increase your social numbers.
One cool thing is that it stores all of your subscriber data in your local database so that you always have a local backup. This is a great hedge against any potential issues with your email marketing service's API.
As a final bonus, the plugin includes built-in A/B testing to optimize your squeeze pages.
If you like OptIn Ninja's templates, it's a great mid-range squeeze page creator. It doesn't have quite as much functionality as the other premium tools, but for just $15, you shouldn't expect it to.
6. WP Lead Plus X (Free / Premium Plugin)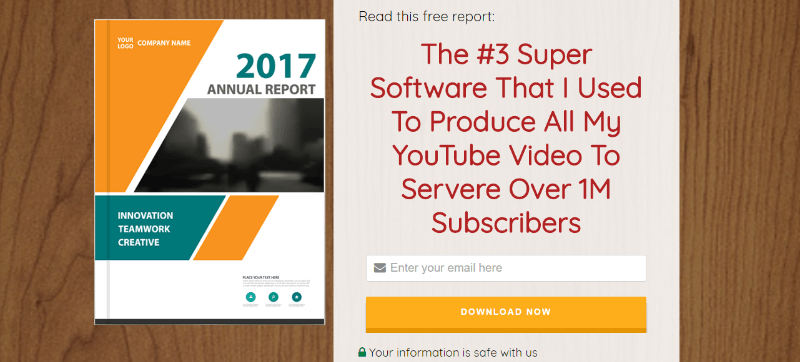 WP Lead Plus X is a premium plugin that also offers a limited free squeeze page creator.
The free version lets you create simple responsive squeeze pages.
You can build your squeeze pages with a basic drag and drop builder. With only ~10 elements, don't expect something as complicated as the Thrive Content Builder. But it does include all the essential elements.
You can also integrate with external email marketing services, even in the free version.
When you upgrade to the pro version, you'll get access to a number of pre-made templates to save you the time of creating squeeze pages from scratch.
You'll also get other bonus features like pop ups, two-step opt-ins, and more.
One notable missing feature is A/B testing. But for the price, it's difficult to complain.
The premium Pro version of WP Lead Plus X only costs $15, making it quite affordable.
Wrapping Things Up
Whether you have the budget for an ultra-premium tool like Leadpages or are just getting started and need something for free, you should be able to find a quality squeeze page creator on this list. Now get out there and start building your email list!
And if you're interested, here's a list of the best email marketing services.
Want to give your feedback or join the conversation? Add your comments 🐦 on Twitter.
SaveSave