Do you have a second domain added on in your Hostgator account? Here's how to install WordPress onto that addon domain!
Read more from Superb Themes: How To Get A Free Domain For A WordPress Website
1. Log into your cPanel.
2. Under the Software/Services section, click on the Quick Install icon.

3. In the menu on the left side of the screen, under Popular Installs, click WordPress, then click Install WordPress.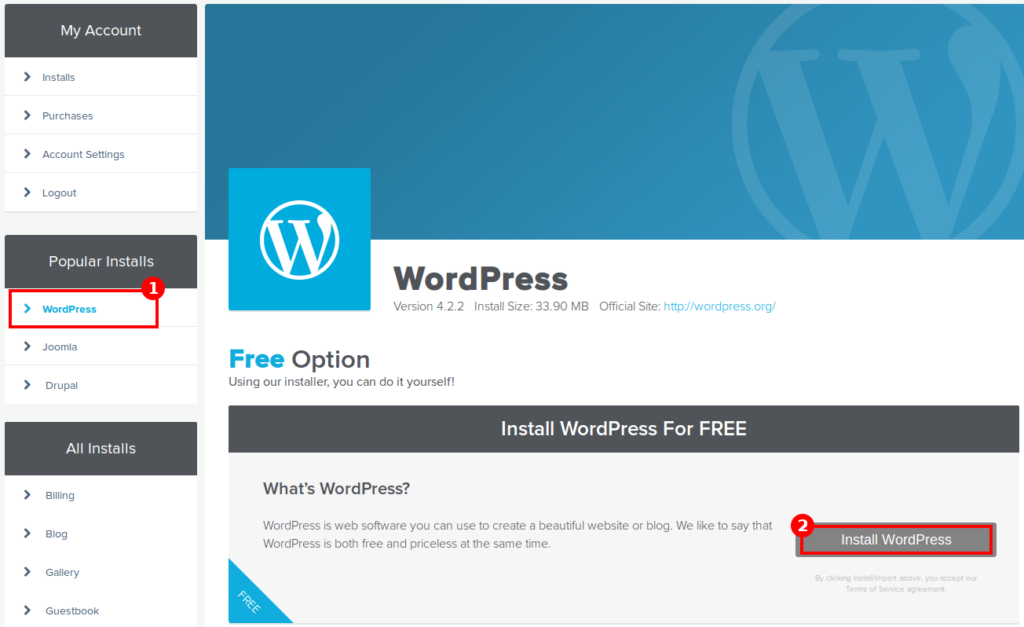 4. Complete the entire form with the following details: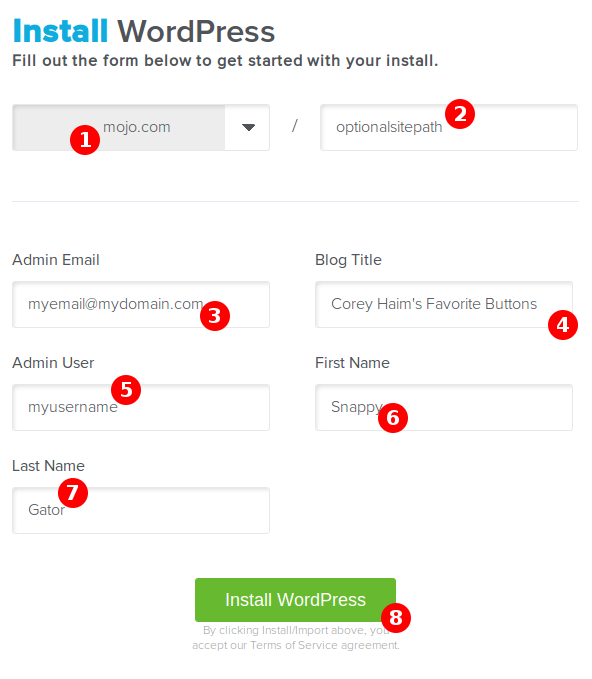 The domain where you want to install WordPress.
The sub directory you would like the site to load from (if desired). Example: If you want your WordPress URL to be mywebsite.com/site instead of just mywebsite.com. Your site will always display this extension if you enter one.
For Admin Email, enter the email address where you'd like the admin password emailed. Always be sure this is a functioning email address!
For Blog Title, enter the main title of the website. This is what will appear in the header as the name of your site (you can change this later).
For Admin Username, enter the username you want to use for this website.
Enter your first name.
Enter your last name.
Click Install WordPress when you're ready to proceed.
A progress bar will appear at the top of the page to inform you when your WordPress installation is complete. Once it's finished, you'll be able to access your WordPress site. Be sure to check your email for your new WordPress username and password as well as a working link to your WordPress dashboard (usually at mywebsite.com/wp-admin).
You can also find your new WordPress credentials by clicking View Credentials in the bar at the top of the page.

Want to give your feedback or join the conversation? Add your comments 🐦 on Twitter.
SaveSave
SaveSave