WordPress 4.7.5 is here! If you're a WP Buffs customer, your website core code has already been updated.
The update was named after Sarah Lois Vaughan, an renowned American jazz singer. Music criti scott Yanow once described her as having, "one of the most wondrous voices of the 20th century."
A lot has gone into this WordPress modernization effort, so let's see what improvements have been made.
A New Core Theme: Twenty Seventeen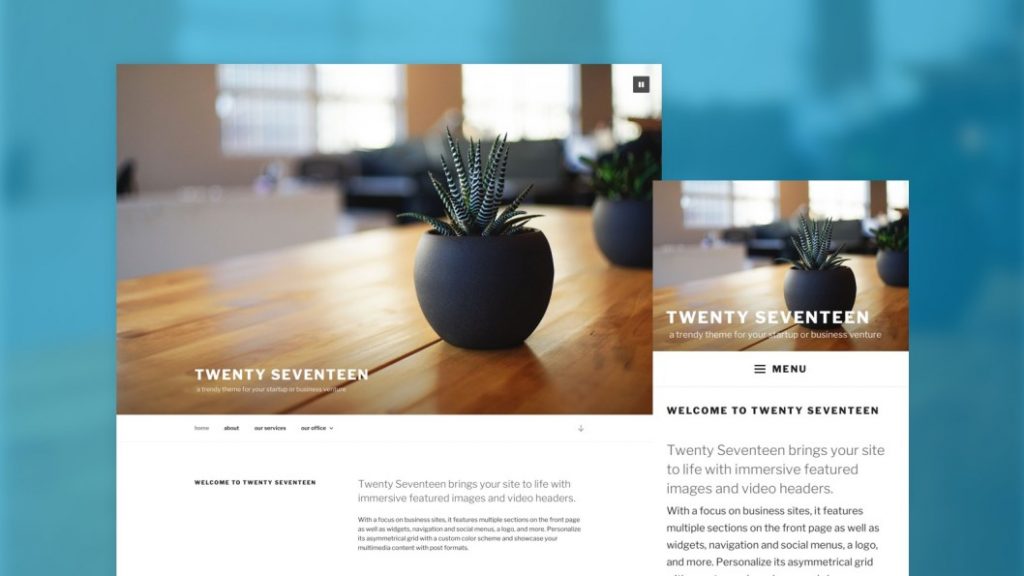 The new default WordPress theme for 2017 was built with business websites in mind. It features a fully customizable front page that contains multiple sections to personalize. The theme allows you to use navigation, widgets, logos, social menus, custom colors and much more. The theme works across many languages, on all devices and for users on any browser.
Video Headers
The big addition to the new Twenty Seventeen default theme is the ability to use immersive video headers to bring your website to life. Sometimes a video background in the form of a moving header image is exactly what you need to showcase your business. With Twenty Seventeen, go ahead and give it a try.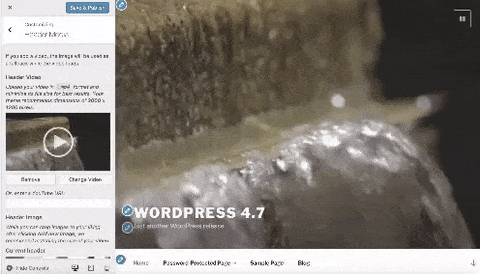 REST API Content Endpoints
As has been popularized, WordPress 4.7 has officially been released with REST API endpoints for posts, comments, terms, users, meta, and settings.
Content endpoints provide machine-readable external access to your WordPress site with a clear, standards-driven interface, paving the way for new and innovative methods of interacting with sites through plugins, themes, apps, and beyond.
Want to get started with development? Here's the REST API reference.
Maximum Customizability
WordPress 4.7 gives some brand new features to the customizer that will provide on-site support while you're working through the initial setup of a theme. As always, you'll have access to non-destructive live previews of any changes you make in your workflow.
Theme Starter Content
In order to provide a rock-hard foundation to build from, individual themes have the ability to provide starter content. It appears when you begin to customize your new website.
Whether you're adding a business information widget in the optimal location or including a sample menu with social icon links to a static front page, you'll be able to see what a more polished website looks like even if you don't have all your content ready.
And no need to worry – nothing new will appear on the live site until you're ready to save and publish your initial theme setup.
Edit Shortcuts
In order to show you which parts of your website can be customized, visible icons will appear while you're live previewing. Now you can click on a shortcut and transition seamlessly into editing. Pairing this feature with starter content means getting started with customization is faster and easier than ever.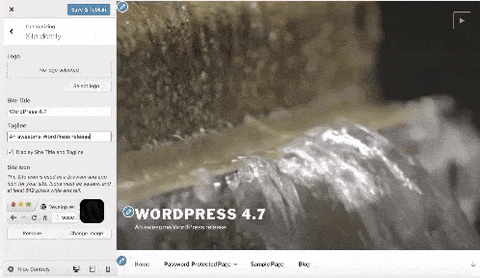 Smoother Menu Building
In the past, WordPress menus contained links to published pages of your site. But what happens when you don't have any real pages created yet?
Now you can add new pages while building menus instead of leaving the customizer and abandoning your changes. Once you've published your customizations, you'll have new pages ready for you to fill with content.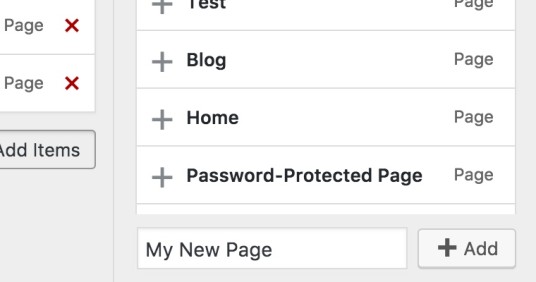 Custom CSS
Sometimes you only need a few, little visual tweaks to make your site perfect. WordPress 4.7.2 lets you add custom CSS and see how those changes affect your site in real-time. The live preview lets you work quickly without page refreshes slowing you down. No more editing source code!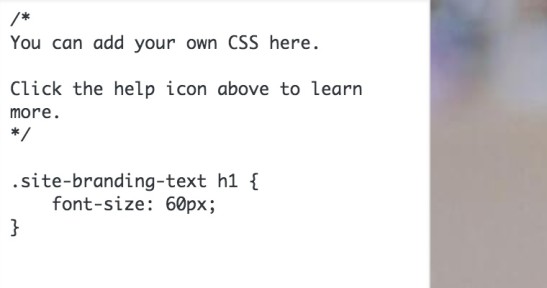 PDF Thumbnail Previews
With WordPress 4.7, managing document collection is even easier. Upload PDFs to generate new thumbnail images so it's easier to distinguish between all your documents.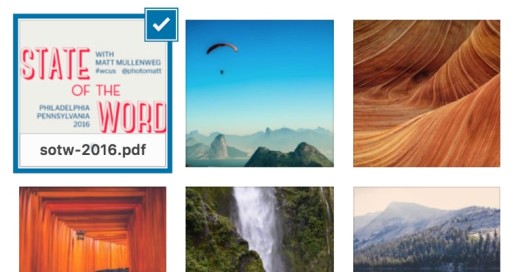 Dashboard In Your Language
Just because your site is in one language doesn't mean that everybody helping manage it prefers that language for their admin. Add more languages to your site and a user language option will show up in your user's profiles.
Bottom of the Update
Post Type Templates
By opening up the page template functionality to all post types, theme developers have even more flexibility with the WordPress template hierarchy.
More Theme API Goodies
WordPress 4.7 includes new functions, hooks, and behavior for theme developers.
Custom Bulk Actions
List tables, now with more than bulk edit and delete.
WP_Hook
The code that lies beneath actions and filters has been overhauled and modernized, fixing bugs along the way.
Settings Registration API
register_setting() has been enhanced to include type, description, and REST API visibility.
Customize Changesets
Customize changesets make changes in the customizer persistent, like autosave drafts. They also make exciting new features like starter content possible.
4.7 to 4.7.1
This minor update on Wednesday, January 11 2017 addressed some security issues and fixed 62 bugs.
4.7.2
WordPress 4.7.2 addressed some security issues. Here are the release notes!
4.7.3
WordPress 4.7.3 patched 6 security issues. Here are the release notes!
4.7.4
WordPress 4.7.4 saw 47 maintenance fixes and enhancements. Here are the release notes!
4.7.5
WordPress 4.7.5 saw 6 security patches. Here are the release notes!
Upgrade to WordPress 4.7.5 today to make sure your website stays secure and to take advantage of all that comes with the new core code!