audiovisual media is king
. Ready access to high-speed internet combined with the ubiquity of smartphones means that people can watch videos and listen to streaming audio with ease. One type of media that is growing in popularity is webinars (
web-based seminars
), which are digital meetings or presentations typically designed to educate the participants. They can be held in real-time so that participants can interact with the host, but they can also be on-demand.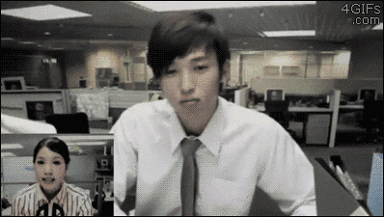 Webinars are not as interactive as in-person seminars, but their availability means that
people around the world have access
to the presentation. People can join in from wherever they are using whatever device is most convenient for them — computers, tablets, and even cell phones (a great option for those who are commuting). (And, if the webinar is on-demand, there is a lot of
scheduling flexibility
for the participant as well.) If you are interested in either
building your business around offering webinars
or using
webinars to help promote your business
, we've got the list of tools you need to do so. And just so you know, 
we at WP Buffs offer a selection of webinars
 for you to watch and derive inspiration from. 
We'll take a close look at the best webinar plugin for WordPress options, software, as well as themes you can use to display what you have created. With these things, you can get started with your first webinar using your WordPress site as the backbone for everything.
Our team at WP Buffs is dedicated to helping 
website owners
, 
agency partners
, and 
freelancer partners
manage their WordPress sites 24/7 and set up webinars, too. Whether you need us to manage 1 website or support 1000 client sites, we've got your back.
In This Article 🗒️
Why Webinars? 🎥
We mentioned that audiovisual media is king, but why are webinars a good idea and why should you spend the time making them (after all, webinars are neither cheap nor easy to make). First, they are a great way for you to share information. For example, we at WP Buffs offer a selection of
webinars
. We teach WordPress professionals things like:
Second, webinars are a great way to
interact with your audience
, especially if you are hosting them in real-time. You could easily create video tutorials for your viewers, but webinars allow them to interact with you — they can ask questions, seek clarification, and provide comments that enrich the experience for everyone participating. You can certainly teach with a video tutorial, but for some, there's an expectation that webinars invite active participation in ways that video tutorials do not. Third, they are a way to help you
bolster your status as an expert
. By putting yourself out there, people can view your content and learn from it. This helps you establish yourself as someone with knowledge of your field, which can help you sell better in the future. People generally want to work with (or buy from) experts. Finally, webinars are a great way to
collect feedback
from your audience and
address the feedback en masse
. Rather than responding to individual emails or writing walls-of-text that people have to search for, find, and read, you can run through a list of commonly asked questions in a format many people prefer. As you can see, the upfront cost of creating a webinar can be expensive, both in terms of time and money, but if they are done well, they can be both money-savers and investment toward sales in the long run.
The Best Live Conferencing Tools and WordPress Webinar Plugins 🎙️
There are a lot of live conferencing tools on the market today, ranging from free-to-use
open-source options to premium, enterprise-grade products
that can cost thousands of dollars. The best option for you depends on your goals, what you are looking for in webinar software, and your budget. [bctt tweet="📹 When choosing a webinar plugin for WordPress, make sure you keep your needs, feature preferences, and budget in mind." #WordPress username="thewpbuffs "] In the following section, we take a closer look at some of the
most popular live conferencing tools in use today
. If there are any webinar plugins for WordPress that complement that product, we mention them (regardless of whether they were developed by the original product's development team or not).
Webinar Software Comparison
If, however, you are in a hurry, here is a
high-level broadcasting
and webinar software comparison that we created and whether they come with some of the more in-demand features. Note that we exclude the tools we mention in this article that are helpful to webinar creators but do not directly assist with the creation of webinars.
Print media once dominated the internet, but today,
| Webinar Tool | Online Collaboration (e.g., digital whiteboard) | File Sharing | Invitations and Calendar Functionality | Analytics and Reporting |
| --- | --- | --- | --- | --- |
| Zoom | Yes | Yes | Yes | Yes |
| Apache Open Meetings | Yes | Yes | Yes | No |
| Citrix GoToWebinar | No | No | Yes | Yes |
| EasyWebinar | No | No | Yes | Yes |
| EverWebinar | No | No | Yes | Yes |
| MConf | No | No | No | No |
| Skype | Yes | Yes | Yes | Yes |
| WebinarIgnition | No | No | Yes | Yes |
| WebinarJam | Yes | Yes | Yes | Yes |
| WebinarPress | No | No | Yes | No |
Webinar Recording Software
Now that you've got a bird's eye view of your webinar recording software options, now it's time to delve into the details.
1. Zoom
Zoom Video Communications is a San Jose, CA-based company offering
cloud-based, remote conferencing solutions
. Its flagship product,
Zoom
, features video conferencing and meetings, chat, and a webinar feature. Its variety of mobile apps make it easy for people to participate on the go.
Zoom's Video Webinar plugin for WordPress features are of interest to you if you're interested in broadcasting live or hosting virtual events in real-time. Webinars feature
high-definition video and audio and allow up to 100 panelists to contribute to the presentation
. You have the option of broadcasting live across multiple platforms (e.g., Facebook and YouTube), but you can also record webinars and have them available for on-demand consumption.
Zoom also offers its customers using the Webinar feature event assistance and
reporting/analytics
to determine how well the event went, the level of audience engagement, and more.
Video Conferencing with Zoom API
If you are interested in integrating some of Zoom's functionality with your WordPress site, consider the
Video Conferencing with Zoom API
plugin. This plugin was created by
Deepen Bajracharya
, a web developer based in Kathmandu, Nepal.
With the Video Conferencing with Zoom API plugin, you can use your WordPress dashboard to do things like:
Manage your Zoom meetings
Manage your users
View your Zoom performance and engagement reports
2. WebinarJam
In 2013, a team of three got together to launch a
budget-friendly, easy-to-use webinar broadcast software solution
. The result is
WebinarJam
, a standalone webinar hosting platform whose features of interest include:
Jam Sessions, which allow you to invite up to 6 co-presenters
High definition streaming
Flexible and dynamic layout controls so you can control how your webinar looks to your audience
Active Chat to invite participation from your audience
…and more!
To help you get started, WebinarJam has published a
series of webinars
using its own tools. These webinars
feature valuable information
we think you'll find helpful. They also offer you a look at what you can do with the software itself. What is most appealing about WebinarJam, however, is how good it looks. If you are interested in producing some of the
highest quality webinars
around, then WebinarJam is an option you should consider.
3. EverWebinar
If you are interested in automating as much of the webinar-process as much as possible, consider
EverWebinar
.
EverWebinar is an automated webinar software option put out by
Genesis Digital
, the same San Diego-based software-as-a-service (SaaS) company behind WebinarJam (which we cover a bit later in this review). While WebinarJam
can be used for both live and on-demand webinars,
EverWebinar differs by providing automation features to content creators.
With EverWebinar, you create a webinar once. Then,
you can schedule this webinar (in advance)
to be shown to users who show up at the appropriate time and provide the appropriate password. For example, you can set your webinars to automatically start daily at 1:00 PM, 3:00 PM, and 7:00 PM — at no other time will visitors be able to see your content. EverWebinar comes with the visual effects surrounding your recorded webinar to give it the appearance of being a live event. For those who want a hybrid option, EverWebinar
streams recordings but offers chat features
that allow you to engage with your viewers. You can also allow just-in-time webinars, where users can register and (after just a few minutes) get started with your webinars. Other features that EverWebinar come with include:
Automated responses for pre- and post-webinar
File sharing
Analytics/tracking and reporting
4. EasyWebinar
EasyWebinar
is a small, Las Vegas, Nevada-based company putting out a webinar recording software platform
designed to aid your marketing strategies
. EasyWebinar promises that you can go live in less than five minutes.
EasyWebinar supports live webinars, but you can also convert live webinars to automated ones that are available later — for example, you can have one live stream, then
record that presentation for streaming at a later time
. This gives your visitors the feel of a live stream without you having to participate twice (though obviously, you miss out on the customer interactions).
Other uses for EasyWebinar include training, both in-office and afar, live courses, interviews, and general meetings.
5. Citrix GoToWebinar
Citrix has long offered
enterprise-quality conferencing software
, but its
GoToWebinar
solution is specifically geared toward those who want a dedicated webinar solution.
You'll get event management features) including
automatic invitations and reminder emails
, video functionality, pools, and data on your performance and your audience engagement. You can also record webinars for future use and include them in your shareable library. Developed by Australian Martin Gibson, who is affiliated with Northern Beaches Websites, a small shop dedicated to
creating custom websites, designs, and WordPress plugins
,
WP GoToWebinar
helps you integrate your WordPress site with Citrix's GoToWebinar.
Those who are using Citrix's GoToWebinar will be able to
display upcoming webinars
on their WordPress site using a table, calendar, or custom widget. You can also set up and display webinar registration forms.
6. WebinarPress
To be clear, WebinarPress is strictly a plugin for WordPress — there is no standalone software available.
Launched in 2015,
WebinarPress
(formerly known as WP WebinarSystem) is a plugin
facilitating webinars using your WordPress site
. It is developed by KnockoutSoft, a company registered in the United Kingdom. KockoutSoft's staff include Paul, Michael, and Rachael Davis.
WebinarPress allows you to run webinars using your WordPress website. If you are interested in a streaming live, WebinarPress
leverages the power of Google Hangouts
. If you are interested in on-demand webinars, Webinar Press will leverage the power of Vimeo or YouTube. In short, WebinarPress makes it possible for you to
embed videos onto your site
. However, what makes WebinarPress stand out from just using HTML to embed this type of content is its interaction and customization features.
You will get the ability to create and embed registration forms for your upcoming webinars. WebinarPress also makes it possible for you to control how your videos behave, allows you to
add functionality letting visitors ask questions
, and helps you collect information about your viewers and export it for viewing in the spreadsheet software of your choice.
7. WebinarIgnition
WebinarIgnition
is a product created by entrepreneur and influence Mark Thompson. In 2018, WebinarIgnition was acquired by Vancouver-based Subscribe Technologies, a company dedicated to developing or acquiring
software-as-a-service businesses
and then operating, managing, and marketing the businesses.
WebinarIgnition allows you offer your viewers both live and automated webinars that integrate with your WordPress site, integrate with your email marketing provider, and create embeddable links. If you choose to use the WordPress integration, you can manage your webinar-based campaigns using your WordPress dashboard.
WebinarIgnition comes with what you need to
create custom pages
for your webinars. With one of the professionally-designed templates as your base, you can customize your branding options and color, hide or show specific elements, and more. You can also
create registration pages
and replay pages for on-demand webinars.
8. Skype
Skype
is known primarily for personal use, but it can also be an option for
small-scale conferencing
. Skype features video calling, live subtitles, screen sharing, call recording, and more.
Those with Business-level subscriptions, however, can expand the scope of their webinars. This can be done by utilizing a feature called
Skype Meeting Broadcast
. With Meeting Broadcast, you can schedule and produce a meeting that's viewable by up to 10,000 attendees.
9. Apache OpenMeetings
Live conferencing solutions can be expensive, so those on a budget will find open source (and free to use)
Apache OpenMeetings
an appealing option.
OpenMeetings is supported by the
Apache Software Foundation
, which is the same group behind the popular web server. Apache has stewardship over 200 million lines of code, 730 members, and received commits from 7000+ people. OpenMeetings provides
video conferencing and instant messaging functionality
, along with collaboration tools that let you share a digital whiteboard, edit documents, and more. OpenMeetings also features a built-in calendar so you can schedule meetings, set up conference rooms, and send invitations to participants.
10. MConf
MConf
is another open-source web conferencing system. MConf is built on top of
BigBlueButton
(an online-learning oriented web conferencing system) but features several changed and customized components.
In addition to the core web conferencing system, MConf comes with a web application that allows people to access your webinars from one place on the internet, as well as
mobile support
for those who want to watch your webinars on the go.
Note
: While all of Mconf's text-based documentation is written in English, its video tutorials are only available in Portuguese.
Automated Webinar Software
If you're in a hurry, here's a quick rundown of which options discussed above could be considered automated webinar software. This should help hasten the decision-making process:
Webinar Broadcast Software
Now, if you need webinar broadcast software that will allow you to broadcast on FB Live, YouTube Live, Twitch or other popular streaming platforms, this condensed list will help to narrow down your options:
WordPress Webinar Themes for Displaying Your Meetings 🤝
There are few themes available specifically designed to display your webinars, but that doesn't mean there are no options available and that you have to create a custom theme. Rather, we recommend repurposing a
gallery-esque theme for your webinars
. The following are some of our favorite options for displaying webinars.
1. TheMotion
Themeisle
was founded in 2012 to provide high-quality WordPress themes to its customers. Their goal was to
create each of their themes
to serve a specific purpose so that purchasers can easily narrow down the options available.
Themeisle's
TheMotion
is advertised as a responsive option for video blogs, tutorials, and lessons, but you can
easily repurpose the theme
to function as a webinar theme. It also comes with WooCommerce integration, so you can send up the functionality you need to charge for your webinars and accept payments.
2. Vlog
Envato Elements is a
digital marketplace
that offers web designers and developers digital assets, including graphics, stock images, phones, and WordPress themes.
Envato Element's Themeforest offers the
Vlog
 webinar theme, which focuses on displaying videos. It is fully compatible with YouTube and Vimeo (which are common formats used by webinar software), but you can also
add custom links to content you create
.
Vlog allows you to display your videos and articles using a wide variety of layouts and dynamic displays.
3. VideoBox
WPZOOM
is a provider of WordPress themes that are easy-to-use, come with automatic updates, and are backed by fast support.
WPZOOM has developed over 100 WordPress themes since the company was founded in 2008, and it servers over 50,000 customers across 150+ countries.
WPZOOM's
VideoBox theme
is a clean, minimalist theme designed for sharing video-based content. It is
highly customizable
and supports multiple video formats. It also works with WooCommerce in case you want to monetize your webinars using the most popular WordPress e-commerce plugin.
Other Tools You May Be Interested In 🔨
In addition to the software you need to create and share your webinars, there are tools that can
help your fledgling webinar business
. The following are some of our favorite plugins, and while their functionality might be a duplicate of that which is included in the webinar creation software, we think the value add of the standalone option is great enough to include them separately.
1. Calendar by 10Web
10Web
is an internet company that provides a variety of services, including web hosting, site building tools, website templates, and WordPress plugins. 10Web is an Armenian company, though the company has a registered Delaware address.
One product of theirs that would be of interest to those who are offering webinars is Calendar by 10Web.
The company bills this as the "
most powerful WordPress event calendar plugin
," and its features include:
Mobile-friendly design
Social media integrations to facilitate sharing on Facebook, Google, and Twitter
Support for an unlimited number of calendars and events
Embeddable calendar widget
Support for recurring events
Calendar by 10Web is customizable, which means
you can change its appearance to match that of your brand
. If you ever have any questions or concerns with your plugin, you can get assistance from the 10Web care team, who promises a response in less than 5 minutes and resolutions within 24 hours.
2. Video Lessons Manager
In 2008, a group of developers located in New York, NY, Krakow, Poland, and Tel Aviv, Israel got together to develop using the WordPress platform.
Over the past decade, these developers become known as
CreativeMinds
, and today, the company produces WordPress plugins.
Video Lessons Manager
is a plugin that helps you manage your webinars so that y
our visitors can easily watch them, track their progress
(especially if you release courses comprised of multiple webinars), comment, and more. If you upgrade to the Pro version, you'll also get payment functionality, student tracking features, and reporting on work completed.
Wrapping Up 🍬
Webinars, either live or on-demand, are appealing to viewers due to their
informative and interactive nature
. Creating them, however, can be laborious and expensive — however, given the nature of webinars, they present you with robust opportunities to build or promote your business. In this article, we
covered the best tools
you can use (in conjunction with your WordPress site) to get started with webinars. If you need help setting up a webinar with WordPress, WP Buffs can help! Our
care plans
make it easy to trust that your site is taken care of, at all hours of the day. And give this a read if you want to learn more about
how to record a webinar
.
Want to give your feedback or join the conversation? Add your comments 🐦 on Twitter