From a business standpoint, it's not difficult to see the value of membership websites. They let you reward your loyal readers with premium content and features, while simultaneously increasing your site's revenue. It's figuring out how to create start one that gets a bit tricky.
Starting a membership site does require some time, effort, and attention. The good news is that you can use WordPress membership plugins to make the process significantly easier.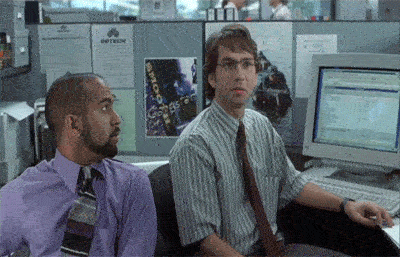 In this post, we'll discuss what membership websites are and how adding membership features to your WordPress site can be beneficial. Then we'll take a look at seven of the best WordPress membership plugins to see how they compare. Let's get started!
In This Article 🔮
Our team at WP Buffs maintains WordPress sites for
website owners
,
agency partners
, and
freelancer partners
so they have more time to support their own customers. Whether you need help maintaining one website or 1,000 client sites, we've got your back.
An Overview of WordPress Membership Websites 🔐
From affiliate marketing to ad revenue, there are many different ways you can make money through your WordPress site. However, these methods aren't always the easiest, lucrative, or most practical options.
This is one of the many reasons why many people turn to membership websites. Put simply, these are sites that let you put a paywall in front of premium content, private information, and extended features.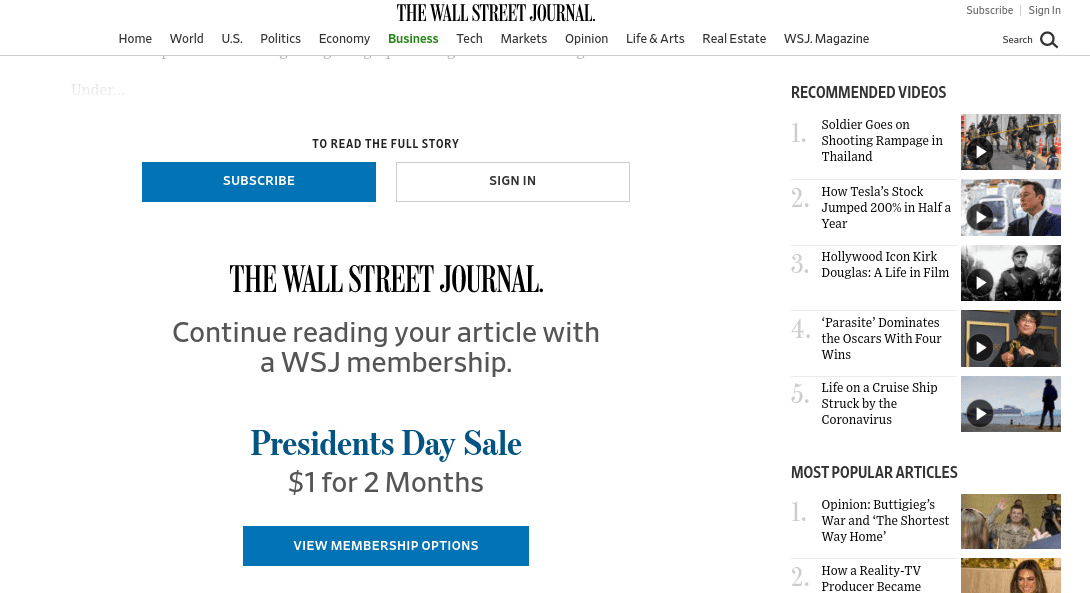 While the most popular use of membership sites is the paid subscription model, you can also use them to provide free content as well. For example, many schools and universities have private areas of their site that only enrolled students and faculty can access.
🔑 WordPress membership plugins help you create a lucrative subscription site. #WordPress
Click To Tweet
In a nutshell, membership sites enable you to restrict access to certain content. A members-only section of your site can mean increasing your revenue. Recurring billing can translate to a steady, passive income stream that grows over time.
Membership sites are also a powerful way to build out your email list. When visitors register or subscribe to the premium content, you can use their contact information to deliver targeted ads, discounts, and more.
They benefit your audience and customers as well. If you already have an established readership or fan base, chances are those people recognize the value of your content and will appreciate the opportunity to consume even more high-quality resources.
The Benefits of Using a WordPress Membership Plugin 👍
From building the registration forms to integrating various payment gateways, there are a lot of elements involved in starting a subscription site. However, most of the features and functionality needed aren't available within WordPress' core offering. Therefore, plugins are a necessity.
If you're a WordPress user, you're likely already familiar with the value of plugins. There are virtually infinite ways to use them to improve your website, including adding membership and subscription features.
There are many WordPress membership plugins built to make the process of starting a subscription site as simple and straightforward as possible. The expansive selection to choose from makes it easier to find one that suits your specific needs and requirements. Whether your primary concern is budget, ease of use, compatibility, or something else, there's a plugin for you.
As with most plugins – and WordPress itself – you don't need to have coding or technical know-how to use them. Many, particularly the ones we've chosen for this post, boast a user-friendly interface and let you customize the membership model to your liking.
7 Best WordPress Membership Plugins for 2021 🏆
If you've decided that you want to create a subscription site to offer your audience exclusive content, a WordPress membership plugin is an effective way to do it. The one that makes the most sense for you depends on the specific features and functions you're after. We're going to help you cut through some of the noise to focus on seven of the best WordPress membership plugins:
1. MemberPress

MemberPress is one of the most popular and powerful membership plugins for WordPress. It's beginner-friendly and comes fully loaded with features for your site.  It is particularly useful if you already have a WordPress site.
This plugin is easy to set up and lets you automatically configure pricing, account details, and 'thank you' pages for your subscribers. You can also use the 'content dripping' feature, which is what you would use to restrict content after a visitor has spent a certain amount of time on the post or page.
Additional features include:
Support for PayPal, Stripe, and Authorize.net
Third-party app integrations, including Constant Contact, Mailchimp, AWeber, and more
Premium community forums
Control over coupons
Dynamic, customizable, and tailored pricing packages for members
Compatibility with any WordPress theme
Membership site reports
The only drawback of MemberPress is that it doesn't support integration for payment gateways beyond the 'big three' mentioned above. This might pose an issue if your business prefers or uses a different one.
With MemberPress, you have three payment plans to choose from. They range from $149 per year for the Basic plan to $349 for Pro.
2. LearnDash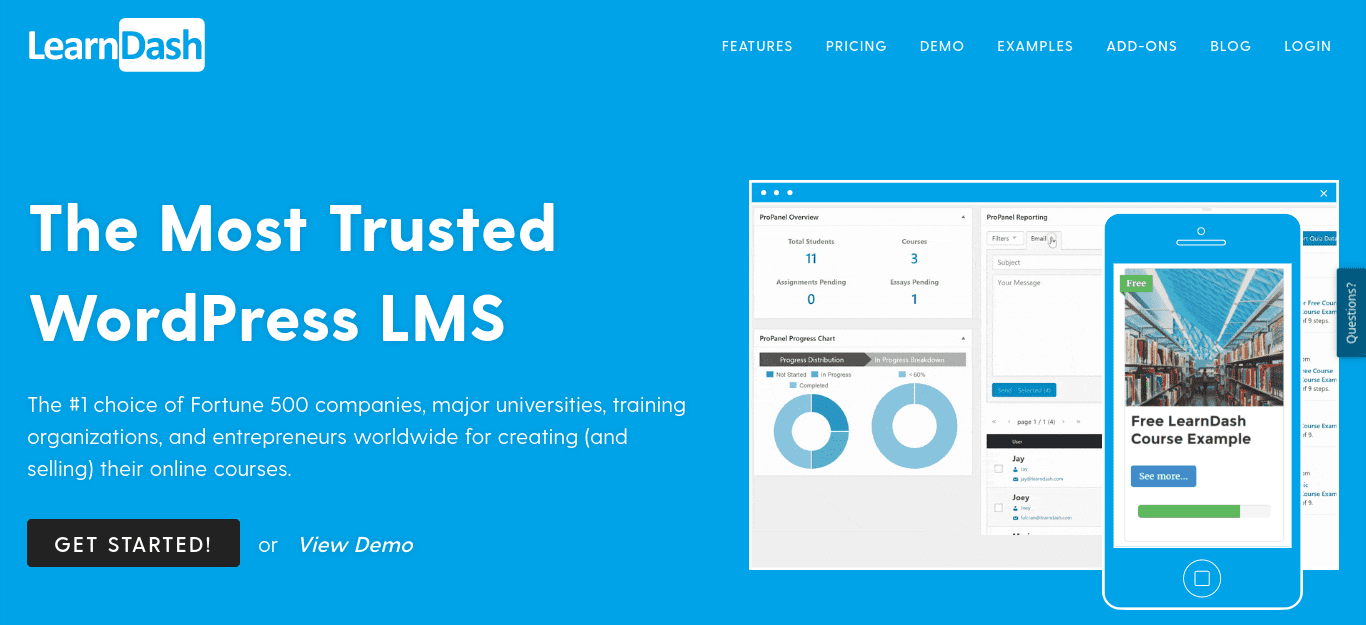 If you're looking to create online learning courses and materials specifically, LearnDash is among the best WordPress membership plugins you can use. This Learning Management System (LMS) plugin is used by many universities and organizations to create, design, and deliver online training and coursework via WordPress.
It's incredibly flexible and easy to use. After the simple installation and setup process, you can use LearnDash to organize the content of your site into different membership levels and groups. You can also implement access restrictions and payment options by the group.
LearnDash excels especially in providing a straightforward, user-friendly way to create and sell online courses. As a WordPress LMS, it's geared toward managing learning materials in a way that other membership plugins are not.
Other features include:
Drip-feed content
Engagement triggers
Certificates and badges
One-time purchase and subscription level options
Support for integration with MemberPress, Slack, WooCommerce, and more
If you're looking for a membership site specifically to sell online courses, we highly recommend LearnDash. Otherwise, you may find many of the features irrelevant or not useful.
There are three pricing options to choose from. The Basic plan is $159 for one site license and the Pro package is $329 for up to 25 site licenses.
3. Restrict Content Pro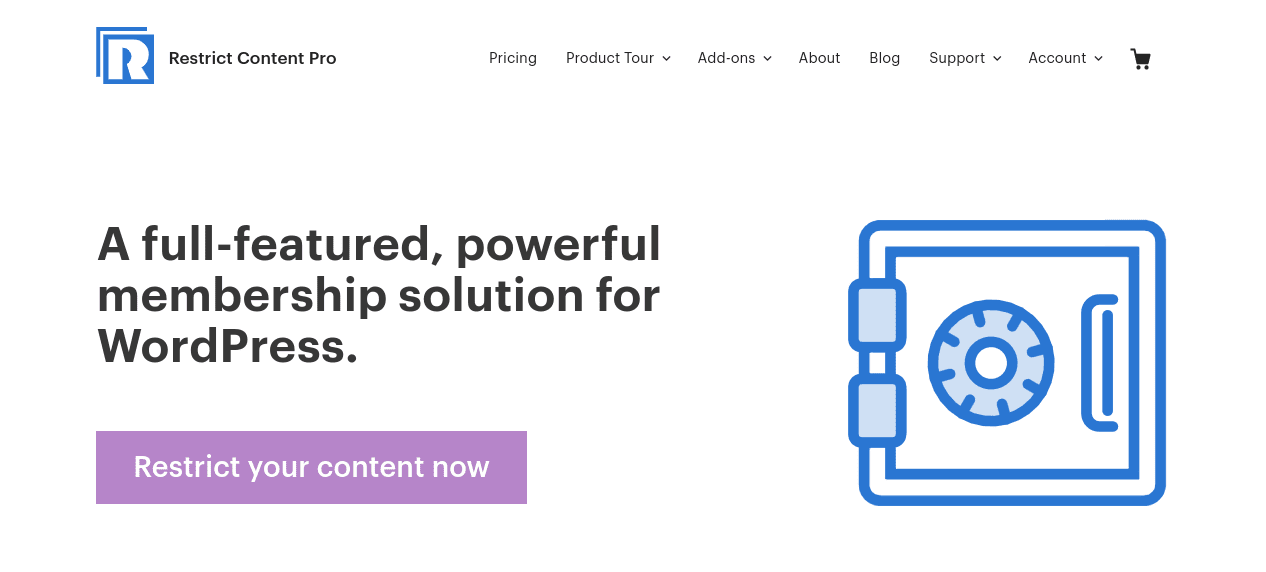 Restrict Content Pro is another popular and handy WordPress membership plugin that lets you create unlimited membership packages. It was created by the same people behind the popular AffiliateWP plugin.
While many other membership plugins offer integrations as an add-on feature, Restrict Content Pro comes with them built-in. This includes ready-to-use integration with PayPal, Mailchimp, Stripe, and more. It also supports a healthy collection of payment gateways, including 2Checkout, Braintree, and PayPal Express.
This plugin is also great if you're a WordPress beginner because it offers helpful guidance throughout the setup and creation process. Some of the features you can expect to see with this plugin are:
Various membership levels
Easy-to-use reports
Help and support within WordPress
Unlimited subscription packages
Membership emails
For the Personal plan, pricing starts at $99 per year. However, want to use it for unlimited sites and gain access to a robust suite of add-ons, you might consider the Professional plan for $249 per year.
💰BUY RESTRICT CONTENT PRO FOR $249
4. MemberMouse

MemberMouse is a WordPress membership plugin that is a strong contender if you're looking for a beginner-friendly option. It covers all the essential functions and features you would need for your standard membership or subscription site. However, it's not so advanced that it makes the setup or usability unnecessarily complicated.
With MemberMouse, you can:
Customize membership levels
Offer one-time purchases
Create coupons and trial offers
Leverage drip content
Implement automatic downsells and one-click upsells
Conduct split-tests for your membership level prices
Self-configure checkouts
Use social share links to promote the membership site
This plugin makes it easy to configure the functionality of your pages and posts by using shortcodes or 'SmartTags'. Therefore, you don't have to worry about dealing with any coding.
One of the biggest advantages of MemberMouse is that it is practically priced. You can get started for free with a 14-day trial. If you enjoy it, the Starter plan is just $20 per month. For more advanced features, you can also choose between the Advanced ($99) and Premium ($299) plans.
💰BUY MEMBERMOUSE FOR $19.99 PER MONTH
5. Ultimate Membership Pro

Ultimate Membership Pro is much more than a WordPress membership plugin. It is also a user profile management tool, meaning it comes with an impressive array of features for creating and customizing your membership site community.
This lightweight and the incredibly extendible plugin can be a bit overwhelming if you've never used a membership plugin before. However, it lets you implement and execute user settings in ways other plugins don't.
Some of the unique and useful features of Ultimate Membership Pro include:
Front-end user profiles, login, and registration
Drag-and-drop form builder
Member directories
User account pages and emails
Actions and filters for developers
Of the plugins we've included in this list, Ultimate Membership Pro isn't the most beginner-friendly. That's not to say you won't be able to quickly figure out how to navigate it.
However, if you're looking for a basic, straightforward plugin for your membership site, you probably won't need all the bells and whistles that come with this option. On the other hand, if you're looking to dig in and do as much customizing with the plugin as possible, you'll find plenty of extensions to experiment with.
As far as pricing goes, there's pretty much an option for every budget. There is a free version you can download, which lets you use some of the features mentioned above. You can also purchase premium add-ons to use, such as the Private Content extension for $40.
If you want unlimited access to these extensions and features, you can purchase the Ultimate Member Extension Pass for $249 per year.
💰BUY ULTIMATE MEMBERSHIP PRO FOR $249
6. Paid Memberships Pro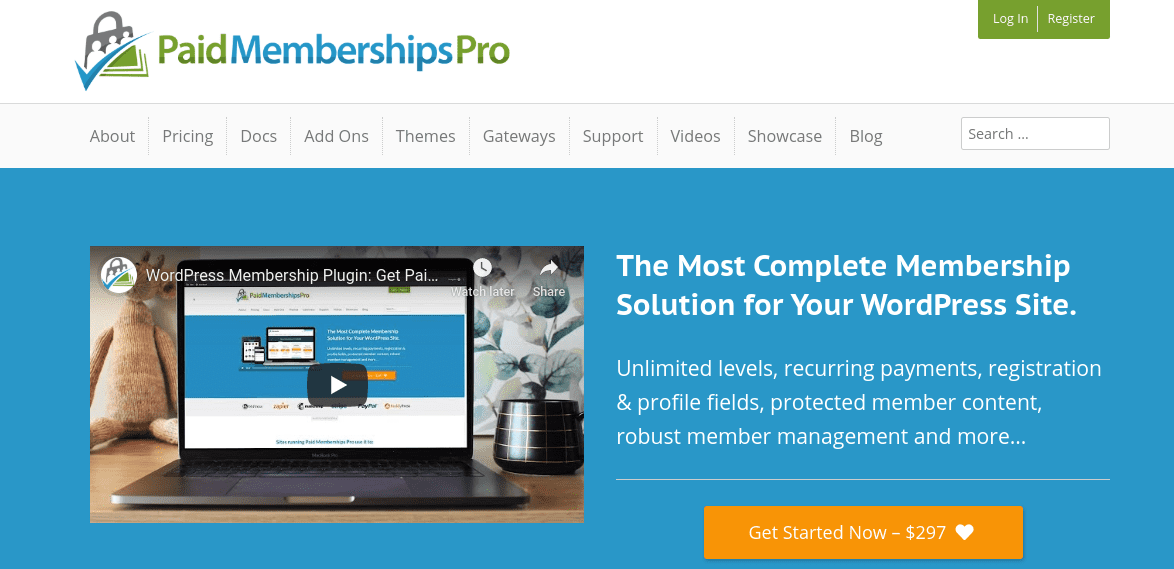 Paid Memberships Pro is a flexible WordPress membership plugin. It's a freemium plugin that can be as lean or comprehensive as you wish.
With this membership management tool, you can create unlimited levels and membership pricing plans. It lets you integrate the membership site with six popular payment gateways and create content restrictions quickly and easily.
One of the benefits of using this plugin is the amount of membership and subscription types you can use it for. For example, in addition to providing the typical membership site paywall, you can also use it for e-learning and digital courseware. You can also use it for podcasts, videos, and more.
Once you sign up and download Paid Memberships Pro, you can choose from more than 60 premium add-ons to extend the functionality and design of your membership site and offerings. This includes add-ons for:
Lightweight affiliate tracking
Developer's toolkit
Events for members-only
Donations
Limit post views
Member badges and history
Sitewide stats
These are just a few in an extensive list of options. Basically, there's an add-on to make your membership site as unique as your business.
As we mentioned, there's a free version of this membership plugin available. Of course, the included features are limited. It comes with 19 free add-ons and the six payment gateways.
However, to truly reap the benefits of this powerful plugin, we suggest purchasing the Plus plan for $297. In addition to the many features this unlocks access to, you can also use it for up to five sites.
💰BUY PAID MEMBERSHIPS PRO FOR $197
7. s2Member

s2Member is another freemium WordPress membership plugin that is fully extensible yet easy to configure. With over one million downloads, this plugin is a popular option that is worth considering if you're looking for a bit of flexibility. It's also been around longer than many other membership plugins, so it has a large support community.
As with Paid Memberships Pro, you can download the free version but you'll be limited in terms of what you can do. It gives you a basic framework to use as a starting point. You'll be able to protect your WordPress content and set up a custom welcome page, membership options page, and registration fields.
However, the real value comes with the paid versions. The premium plugin includes features such as:
Content dripping
One-step registration and checkout
Alternative view restrictions
Extensive documentation and support
File download restrictions
Customizable email templates
Login protection
Coupon codes and coupon code tracking
Gift certificate codes
There are two versions of the Pro package available. The first is for a singe-site license and costs a one-time fee of $89. If you want to use the plugin for unlimited sites, the second option goes for a non-recurring price of $149.
Wrapping Up ⌛️
If you're looking for a way to generate recurring revenue and provide your audience with valuable content, starting a membership site is a no-brainer. If you want to streamline the process and make it as efficient as possible, it's highly recommended you use a WordPress membership plugin. With so many available, though, how do you choose?
In this post, we discussed seven of the best WordPress membership plugins for you to consider. Learning about the unique features and details of each can help you narrow it down to the solution that makes the most sense both for your business and your audience.
Once you get your WordPress membership site up and running, it's important to make sure it stays in prime condition. We can help you keep your site in the best shape possible. At WP Buffs, we offer WordPress Care Plans that can help your website run smoothly and save you time in the process. Check them out today!
Want to give your feedback or join the conversation? Add your comments 🐦 on Twitter.
Image credit: Shane Avery.