There are many ways to make a living as a WordPress professional, including freelance development and design. However, constantly having to seek out new clients after completing projects can become tiring, not to mention the resulting gaps between paychecks.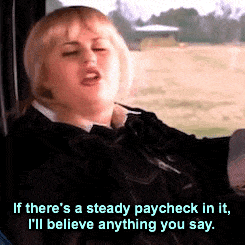 Offering ongoing WordPress maintenance or 'care' plans can minimize this problem. Whether you focus solely on the daily upkeep your clients' sites require or pair it with your development skills to provide a complete package, this strategy can produce a steadier stream of revenue than constantly chasing your next gig.
In this post, we'll dig deeper into the benefits of offering WordPress care plans. We'll then take a look at some of the services you may want to feature, and how to automate or outsource them to save yourself time and effort. Let's get started!
In This Article 🔍
Why You May Want to Offer WordPress Care Plans to Your Clients 🤔
Whether you run an agency or work as a freelancer, being a WordPress professional comes with many ups and downs. For starters, the project-based work that used to be standard in the industry just isn't cutting it anymore.
Many developers are turning to digital products and subscription-based services instead of putting up with an unpredictable payment schedule. Offering WordPress care plans is one such strategy. Since it's ongoing, this type of work results in a steadier stream of revenue.
If you enjoy project-based development work, you may be hesitant to give up your passion to run updates and scans. Actually, maintaining your clients' sites will likely give you more freedom to pursue gigs.
💸 Offering ongoing services to your WordPress clients can provide more financial freedom to take on passion projects you want to pursue. # WordPress
Click To Tweet
You can automate or outsource many of the related tasks, which means you can claim a steady paycheck with minimal commitments of time and effort. Plus, handling a client's site upkeep may prevent excessive support requests from website owners who haven't properly maintained your original work.
Additionally, keeping former clients close by caring for their sites after you build them could lead to more development work. You'll be at the forefront of their minds whenever their friends or colleagues ask for recommendations for web professionals, and you'll be on hand for any redesigns down the line.
While sourcing leads will always be a necessary part of being a web professional – agency or freelance-based – finding ways to maintain clients over time simply makes more sense than repeatedly scrambling to find new ones. Launching WordPress care plans can help improve your efficiency in this regard, and your bank account will thank you for it.
What to Include In WordPress Care Plans (7 Eye-Catching Services) 👀
One of the tricky things about getting into WordPress maintenance is that everyone has their own definition of what it includes. While there are a few key services most agree are essential, there are others you might consider including in your plans to go above and beyond clients' expectations.
1. Regular Core, Plugin, and Theme Updates
As you probably already know, updating all your WordPress components is an important practice for security reasons and to gain access to new features. This can become a tedious responsibility, especially for sites with many plugins installed: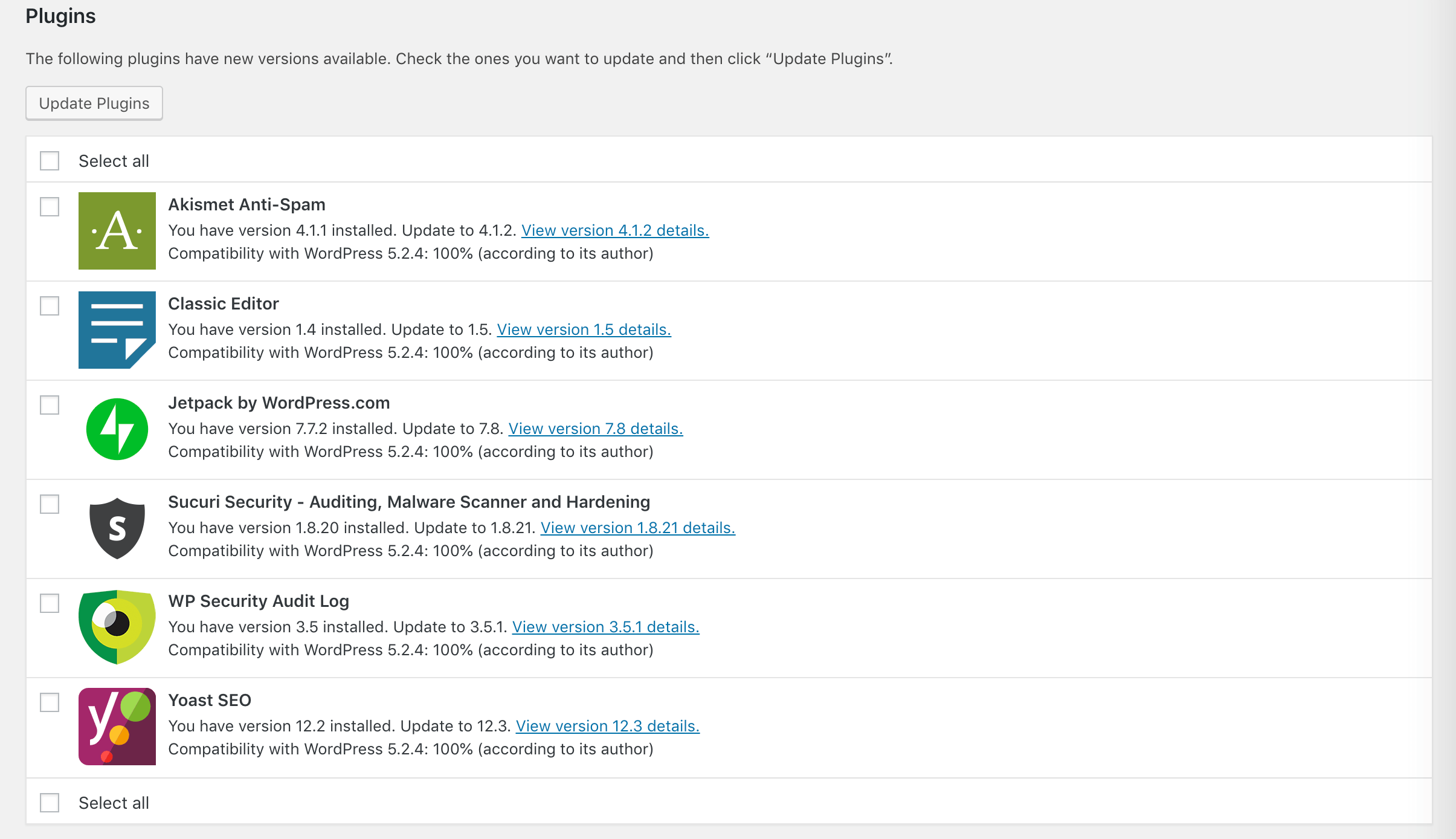 That's why running updates is a standard service included in most WordPress care plans. One of your daily tasks will be checking client sites for available updates and implementing them. In order to streamline this process, you might consider using a plugin such as Easy Updates Manager:

You can use it to set up automated updates for WordPress core, plugins, and themes. It can also keep logs you can reference in the event of plugin or theme-related errors, so you can see exactly when recent updates took place: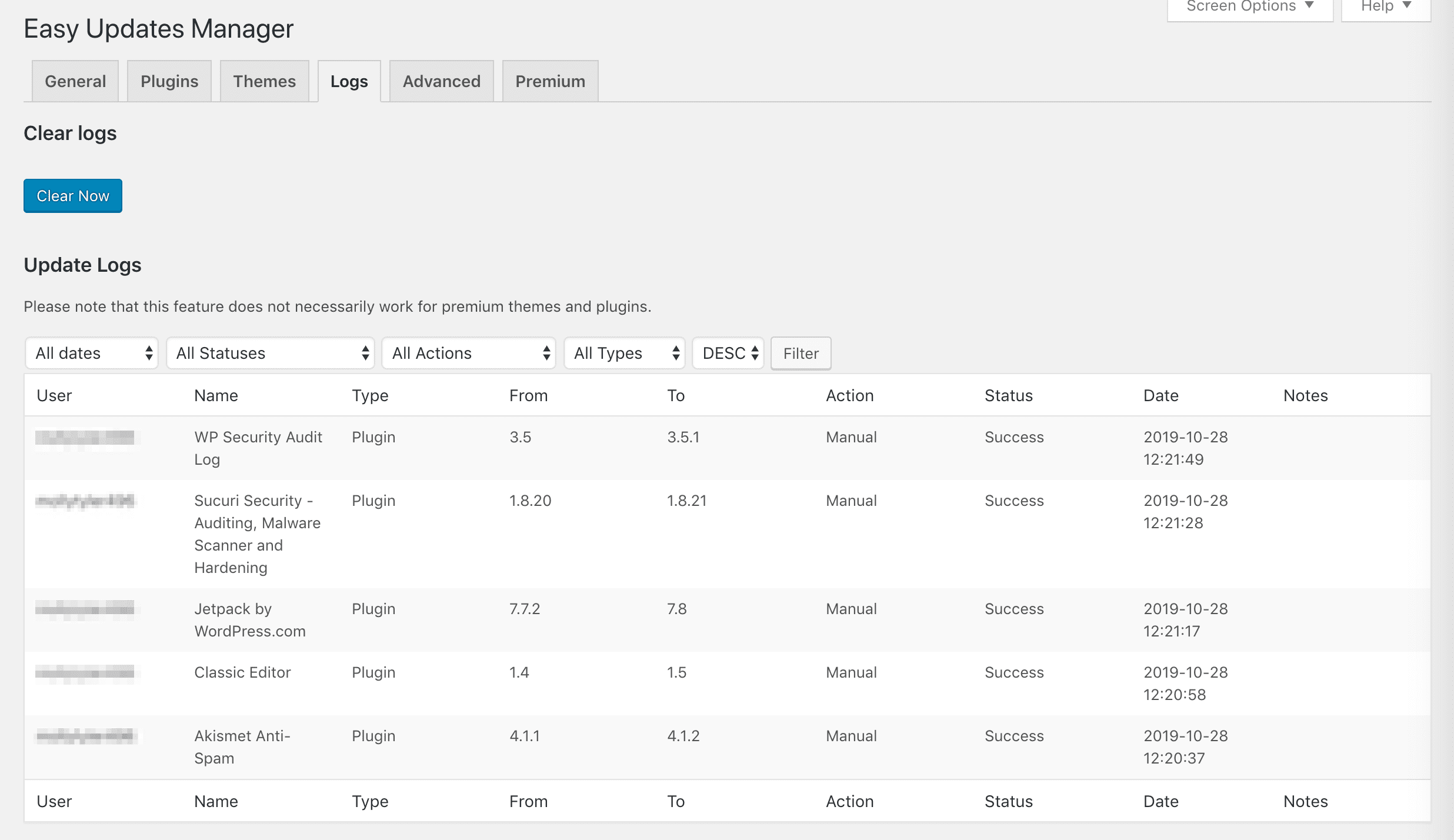 Even so, it's better to avoid errors in the first place than to resolve them later. In order to prevent compatibility issues, it's wise to update plugins and themes one at a time so that you don't have to look for the offending component if something breaks.
2. Consistent Site Backups
While we're on the topic of broken sites, your clients will need backups they can restore in the event of irreversible damage. As a standard website management best practice, creating file and database backups is a typical service most WordPress care plans offer.
Fortunately, this process is easier to automate than running WordPress updates. There are many plugins on the market you might consider, such as UpdraftPlus:

It enables you to set up an automated backup schedule and save the resulting files to one or more popular cloud-based storage platforms, including Dropbox and Google Drive: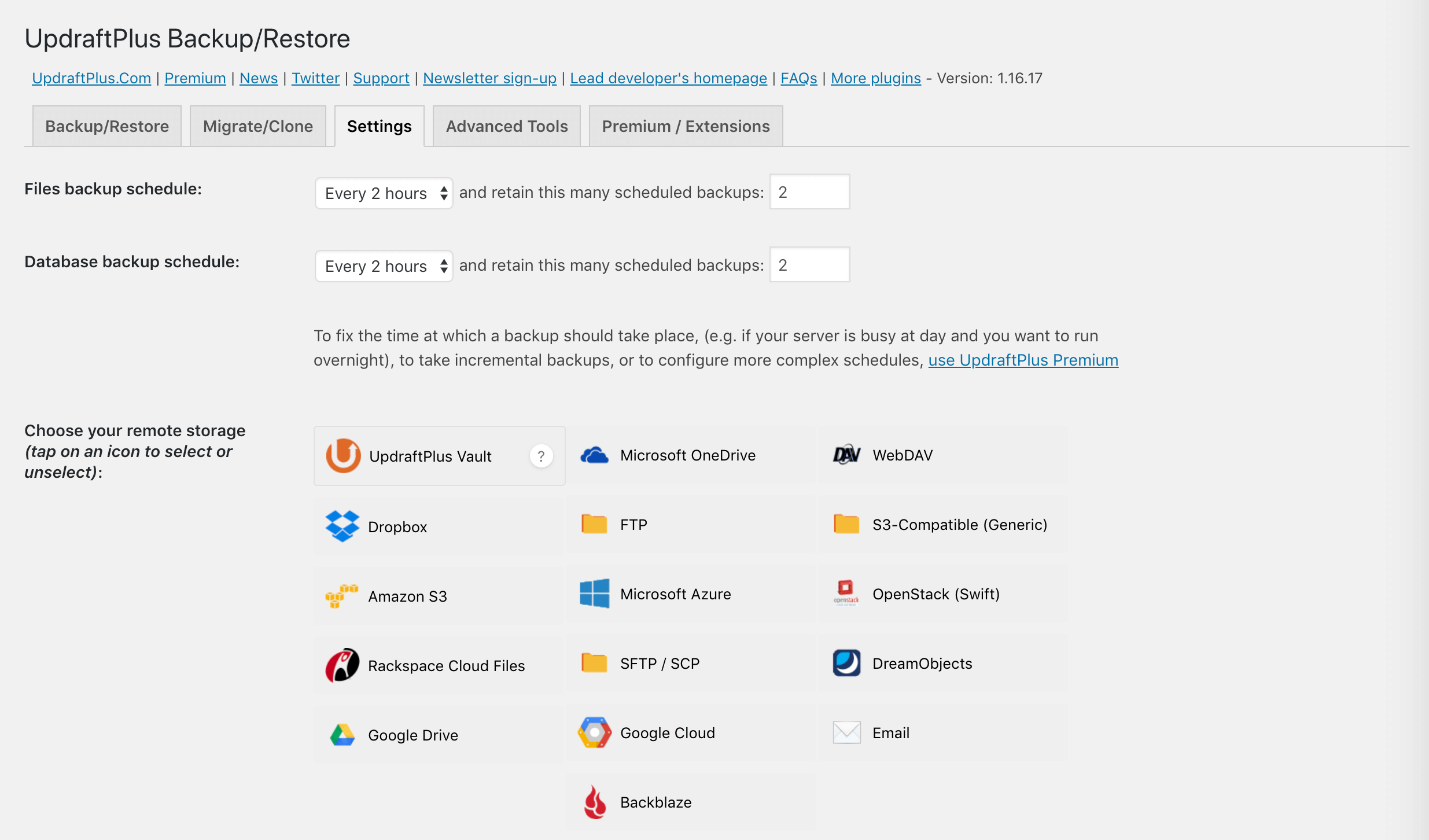 Of course, the question of storage isn't as simple as just choosing a provider. Saving all your clients' backups to your own accounts would likely result in you running out of space very quickly. You'll want to coordinate with each of your clients to find a storage solution that works for both of you, and price your plans to cover any resulting costs.
3. Security Monitoring
The third service you'll find in just about every WordPress care plan is some level of security monitoring. Obviously, site security encompasses a variety of practices, so you'll need to determine to what extent you will be responsible for this aspect of your clients' online properties.
Malware scans are fairly standard, since they're easy to automate with plugins such as Sucuri:

Some other simple measures this plugin can help you offer to clients include:
File integrity monitoring: WordPress files are periodically scanned for changes, which may indicate that code has been changed, added, or deleted by hackers.
Blacklist monitoring: If search engines flag a client site's site as insecure, a notification is sent so action can be taken to reverse the blacklist status and rebuild Search Engine Optimization (SEO).
Activity auditing: Login attempts, updates, file uploads, and other security-related activity is documented and stored for reference in the event of an attack or error.
You can view the results of all these features in the Sucuri dashboard on the back end of each of your clients' sites: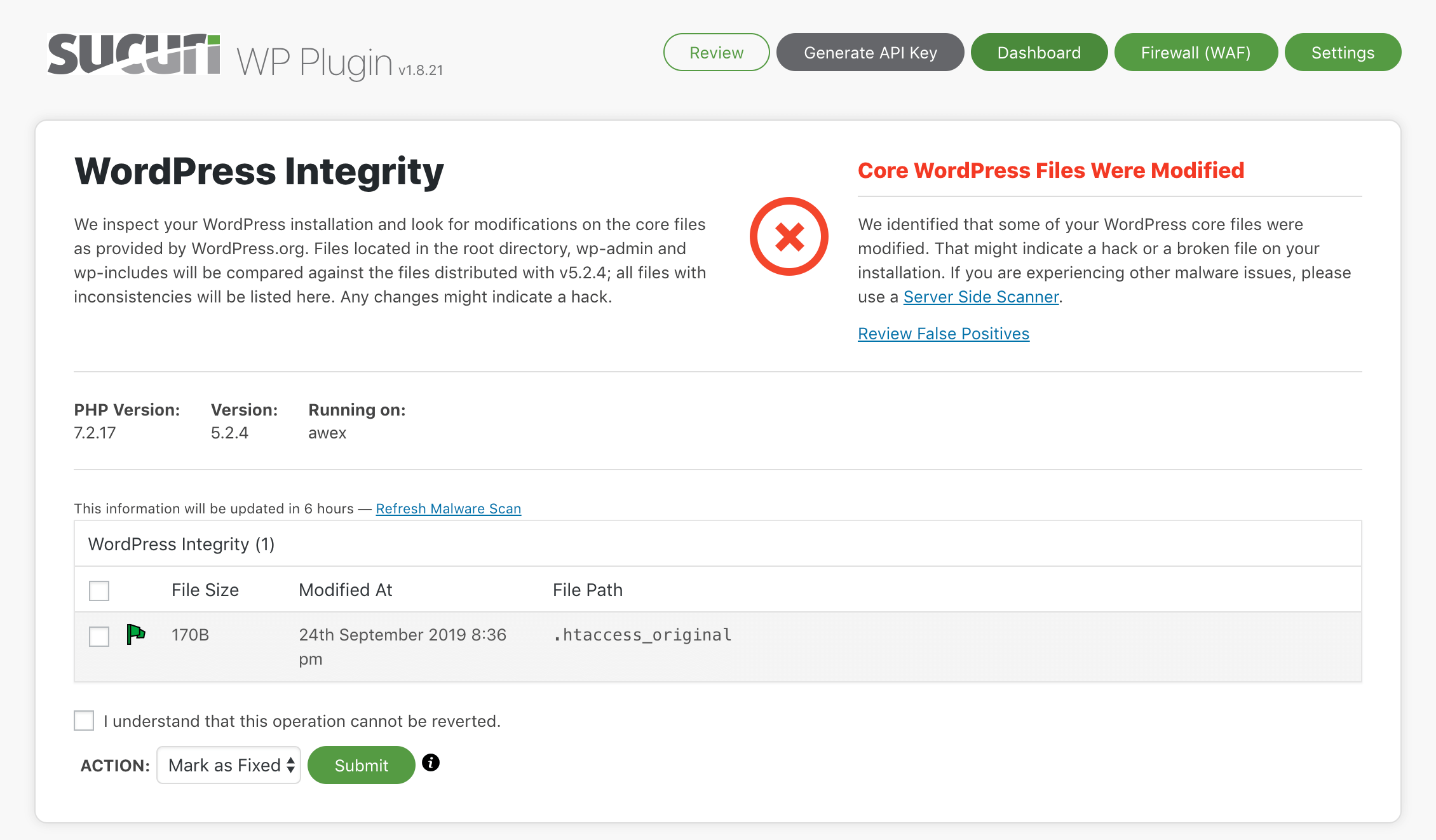 For now, we're only talking about monitoring site security, not taking action to resolve security problems. Tasks such as blacklist appeals, malware removal, and cleaning up after an attack are much more involved – they're considered 'premium' offers by most WordPress care plan providers.
4. Troubleshooting and Support
WordPress and its extensions have robust support from both developers and community forums. However, users with little technical experience – e.g., your clients – may feel they need some extra hand-holding when it comes to more advanced solutions such as using File Transfer Protocol (FTP) or dealing with their databases.
If you're already working as a WordPress professional, you might have included customer support in your existing contracts. Incorporating this service into your care plans requires similar careful consideration and planning.
For starters, you'll need to specify how clients can get in touch with you if they require assistance. Support tickets and email are popular options, but you might also consider live chat and phone options: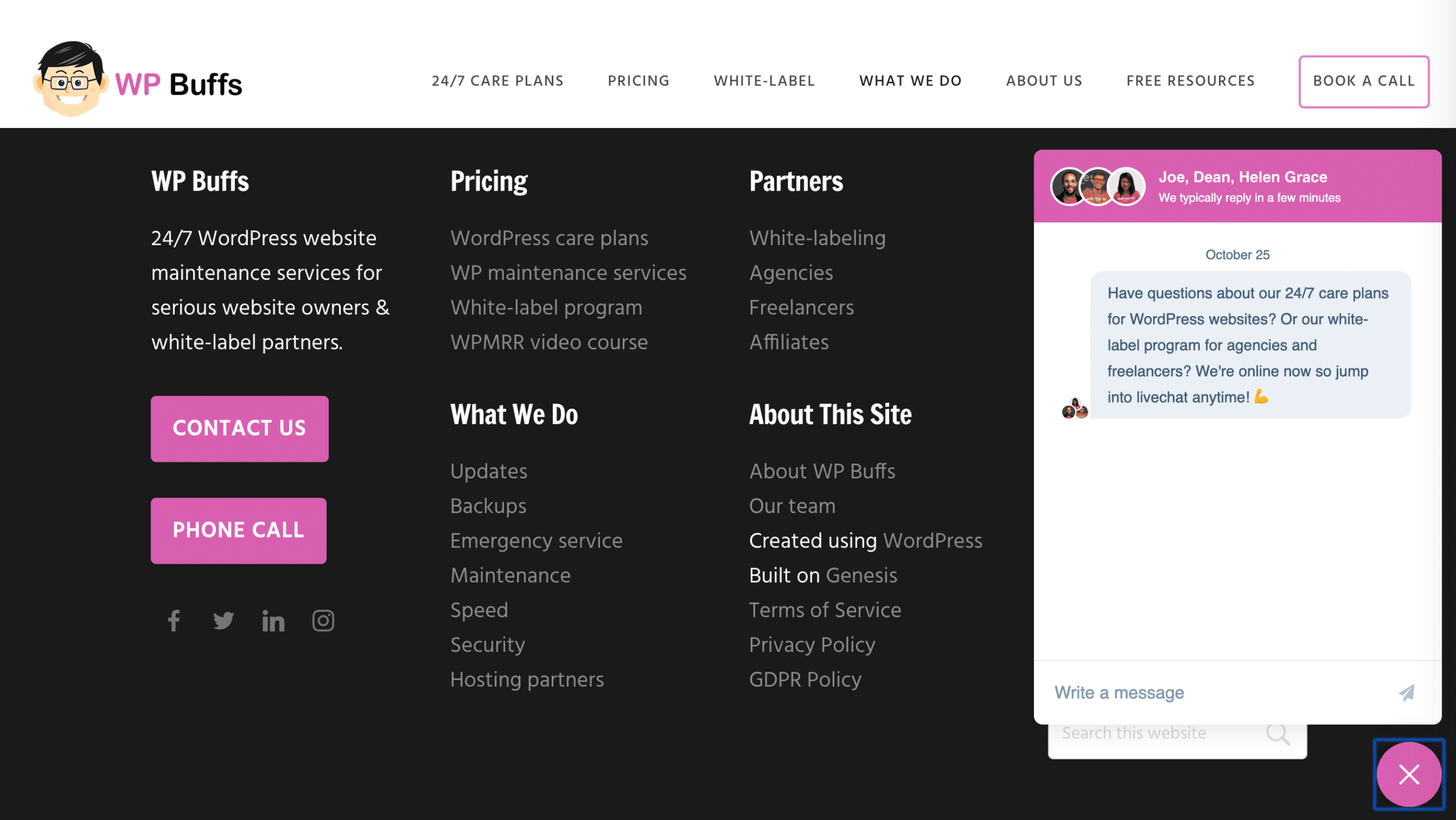 You'll also need to think about when you'll be available to answer support requests. Most clients will be on the lookout for providers who can offer 24/7 access in order to deal with emergencies in a timely manner.
However, that's not practical if you're a freelancer working on your own – you have to sleep some time. While it won't be able to handle complex issues, a chatbot can still be a useful resource for managing simple client questions when you can't be at your computer.
One solution some WordPress sites use for this purpose is Botsify: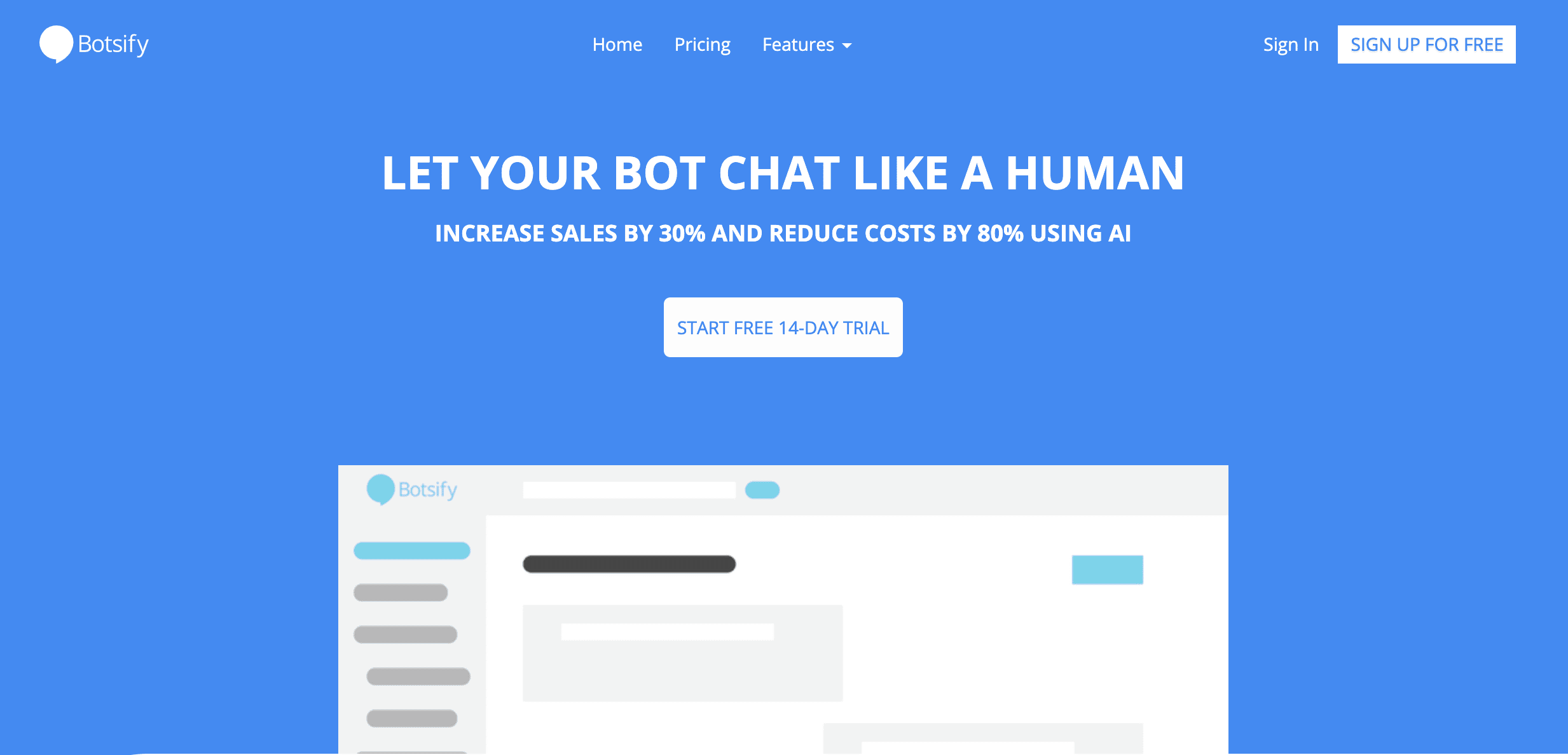 In addition to answering questions you've programmed answers for, Botsify can send you a notification when it encounters more complex customer issues that it's not capable of handling. You can then jump online and walk your clients through appropriate solutions.
5. Performance Optimization and Monitoring
A fast site comes with better SEO, User Experience (UX), and conversion rates, which is why speed optimization is an appealing feature for clients looking for WordPress care plans. It's also helpful if you monitor site uptime.
Although performance is an integral component of a successful website, optimization and monitoring in this area are usually considered more high-end services for maintenance and care plans. If you're going to use a tiered pricing model, you may consider bumping this feature up to a more expensive bracket.
To test your client's site speed, we recommend using Google PageSpeed Insights:

This will give you and your clients an idea of where their sites currently stand and what can be done to improve them. You'll then need to carry out any suggestions the platform provides for improving loading times, including but not limited to:
Compressing media files
Minifying CSS and JavaScript
Enabling browser caching
Removing unused plugins and themes
A site with consistently high performance ratings reflects well on you. It's wise not only to offer this service so you can boost your clients' success, but also to provide monthly reports on your improvements to demonstrate your value.
6. Malware Removal
As we mentioned in our discussion about security monitoring earlier, tasks such as malware removal come at a price when offered as part of a WordPress care plan. This is definitely an advanced feature for your maintenance packages, and one you can charge a premium fee for.
When you start offering services that are more time-consuming and involved than automating backups and checking for updates, a tiered pricing model can really come in handy. This enables you to charge what your expertise is worth without scaring off potential customers with smaller budgets.
Pricing aside, malware removal can also be an attractive offer for some website owners. If they understand the potential cost of having to clean up after a cyberattack, they may be happy to invest in a care plan that offers advanced protection and a clear course of action should the worst happen.
The potential drawback for you is that malware removal can be quite time-consuming. You'll need to have the flexibility to drop other projects so you can find and remove malicious files from your client's site, then patch vulnerabilities to prevent future issues. If you're freelancing, this may be hard to juggle with other responsibilities.
There is a couple of options available if you want to outsource this work. One option is our friends at Malcare, who build a simple but powerful WordPress security plugin.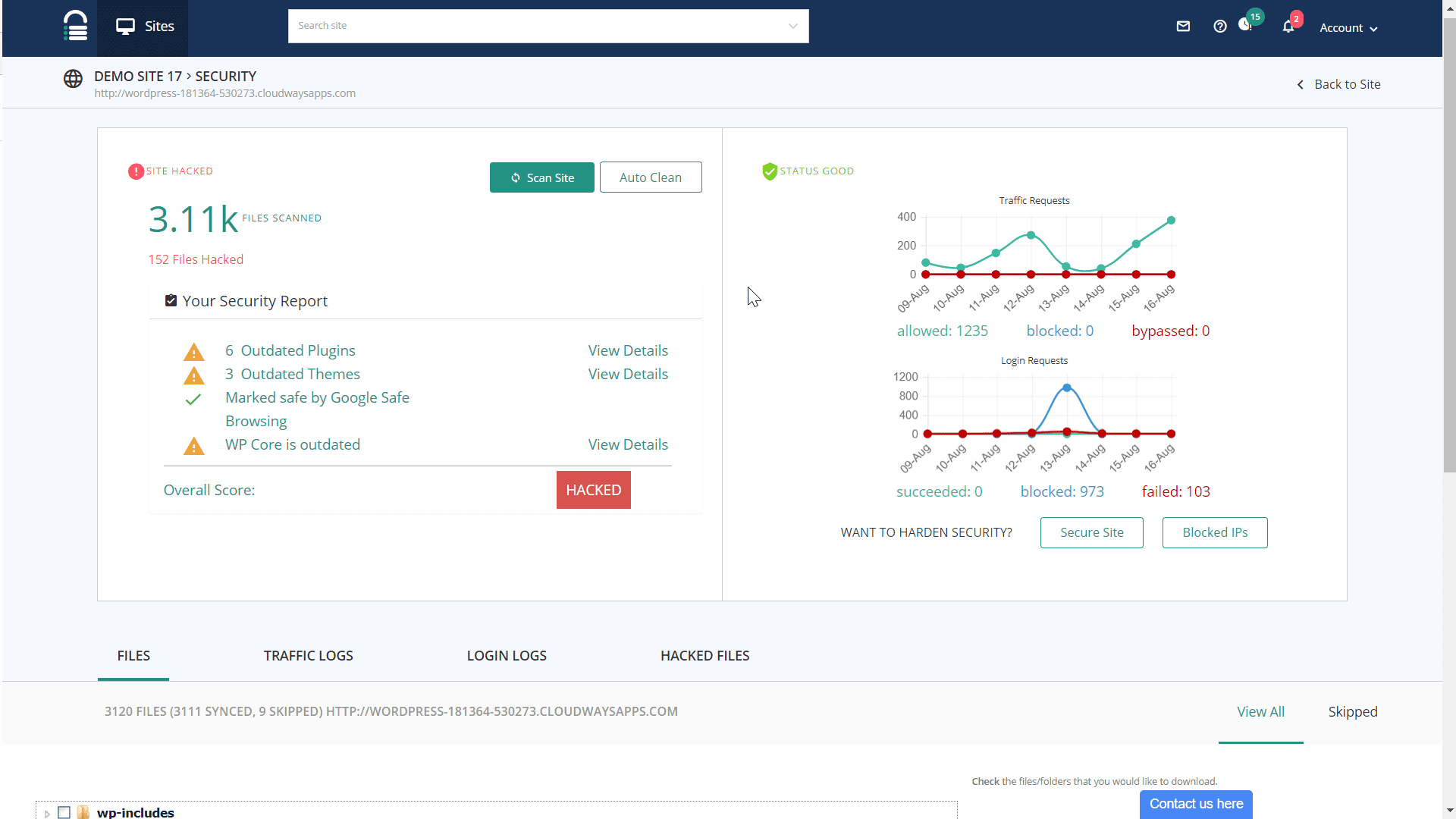 Its simple setup takes only 60 seconds and offers you a 24/7 firewall protection and it can even detect hidden malware, removing it in under 60 seconds using its Auto-Clean feature.
Another option is purchasing Sucuri Security's premium plugin: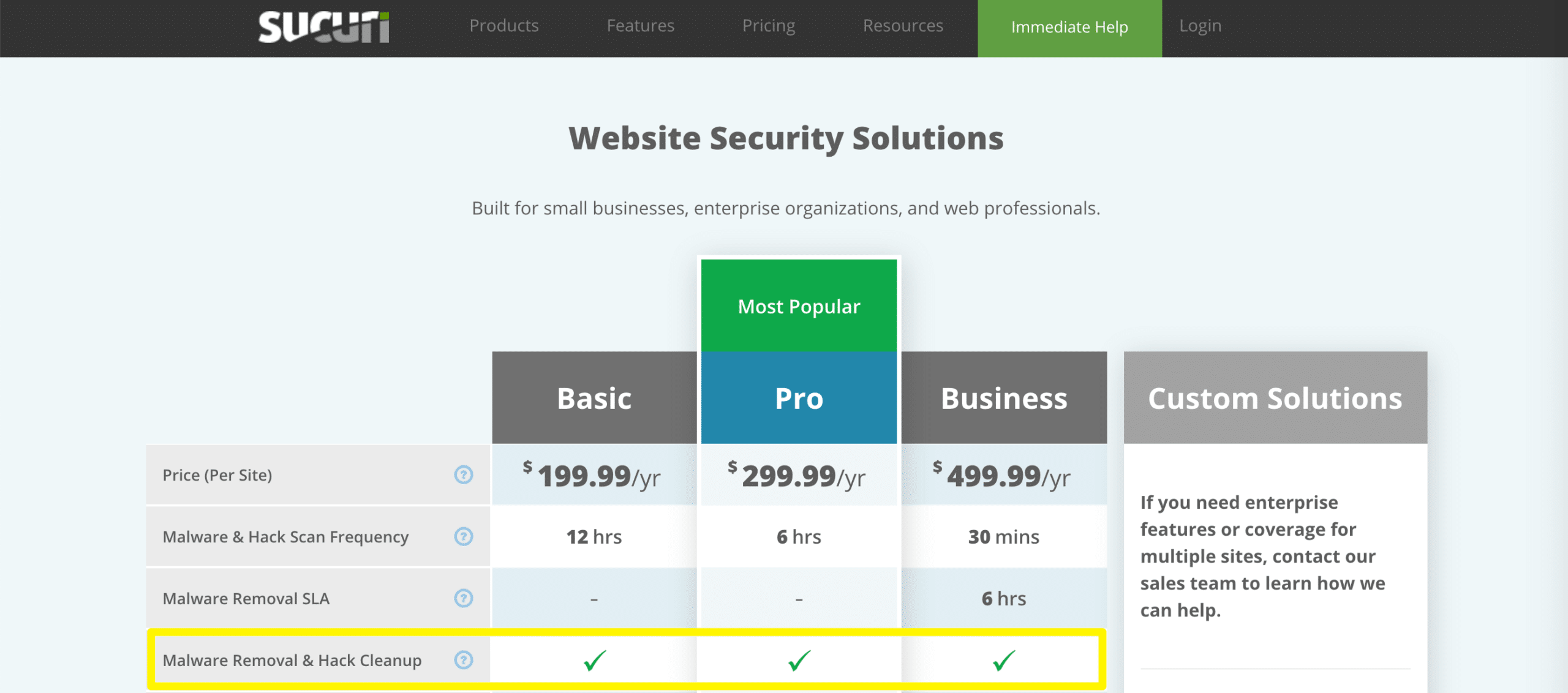 However, at almost $200 per year per site at minimum, this solution comes at a steep price. It will likely require you to drive up your own costs, which may make it harder to compete with other WordPress care plan providers.
7. Content Updates and Edits
Another top-tier service you might offer in your WordPress care plans is content-related updates and edits. This might include using text and images provided by your client to create an About page, installing a new plugin, or switching a site to a new theme.
For clients with online stores, you can also add new products, set up coupon codes or launch sales, and update shopping carts. Making content updates is also a chance to fix broken links, optimize images for accessibility and speed, and other tweaks to improve the usability of your clients' websites.
This lets your clients avoid their sites' back ends, which they may find tricky to use if they're unfamiliar with WordPress and haven't taken the time to learn their way around. It also minimizes the risk of them accidentally wandering into the wrong area of their site and breaking something.
While you may wish to offer custom content creation or development to your clients, these services don't really fall under the category of WordPress maintenance. We recommend keeping these offers separate from your care plans and charging additional fees for them.
How to Offer WordPress Care Plans to Clients 🤷‍♂️
Figuring out how to manage so many sites may seem daunting, especially if you have a large number of clients lining up to enlist your WordPress maintenance services. There are a couple of routes you can take to cut down on the time required to handle the upkeep on so many installations.
The first is streamline some of your responsibilities by automating them with plugins or other tools. We've mentioned a few contenders in this post already, such as Easy Updates Manager, UpdraftPlus, and Sucuri Security. However, automation has its drawbacks.
When you leave important tasks up to plugins, there's a greater chance something will go wrong. Compatibility errors are more likely to ensue, backups may be missed, and security scans may overlook serious issues.
Plus, you'll still have to put in the hours to troubleshoot complex problems, remove malware, or update content should you choose to offer such services. In order to make your WordPress care plans more manageable, you may want to consider outsourcing.
At WP Buffs, we provide white-labeled partnerships for freelancers and agencies alike:

This means you can offer our WordPress care plans to clients as your own. We'll take care of everything their sites need, including all of the services mentioned above. You and your team will get all the credit, and your clients never need to hear about WP Buffs.
🛠️ Outsourcing your WordPress care plans by signing up for a WP Buffs partnership is a win for everyone involved. #WordPress
Click To Tweet
This arrangement enables you to spend your time managing your business or taking on passion projects. Your clients will have ship-shape websites, and our team gets to do what they do best – provide high-quality WordPress maintenance and support.
Wrapping Up 🎁
There are many advantages to working as a WordPress professional. Unfortunately, a steady paycheck isn't always one of them. Deciding to offer WordPress care plans to your clients can help by adding another revenue stream to your business. It could even help you land more gigs.
When you consider what to include in your WordPress care plans, remember to cover the basics – updates, backups, and security. However, if you want to stand out from the crowd and attract more clients, you may want to consider services such as troubleshooting and support, performance optimization, malware removal, and content edits as well.
If you're thinking of getting started with WordPress care plans but are worried about the time commitment, consider outsourcing the work to us at WP Buffs. Our white label partnerships for agencies and freelancers enable you to reap the benefits of providing maintenance services without having to spend hours running updates and malware scans.
Want to give your feedback or join the conversation? Add your comments 🐦 on Twitter.