WordPress calendar plugins are a great accessory for displaying upcoming conferences, meetings, or events to your website visitors. In fact, calendaring events straight from the WordPress dashboard has never been easier.
Whether you run a music blog, a community group, or even manage a professional organization's website, being able to openly display events for site visitors, complete with event information, is a great way to boost your authority and establish yourself as a reputable and engaging brand.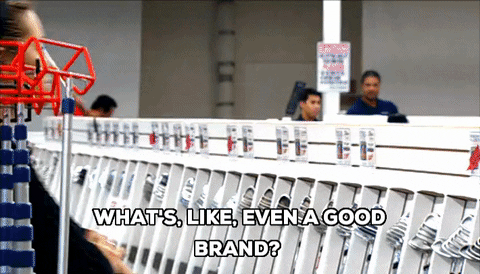 In addition, a high-quality WordPress event calendar plugin or more affectionately called the WordPress calendar widget, will also come with advanced features like recurring events, data import capability, Google Maps integration, mobile-friendliness and responsive design, calendar widgets, customizations, and even front-end submissions so your visitors can submit their own events for people to attend.
But choosing the right one for your website needs can be tough, especially when considering factors like the impact such plugins can have on site speed and security.
That's why in order to make your life a little bit easier, I have taken the time to round up some of the very best WordPress calendar plugins, both free and premium, to suit a variety of needs.
So, let's get started.
Top Premium WordPress Calendar Plugins 📅
Before we go over the free options, we wanted to present a few premium WordPress calendar plugins that can do everything you need if you're running a site that incorporates bookings of any kind.
☀️ Get a clear idea of what you want out of your #WordPress calendar before committing to a plugin. You'll thank me later.
Click To Tweet
1. WooCommerce Bookings and Appointments
If you're running a serious WooCommerce booking site, going with a paid option is absolutely something you should consider. If this is a money-making endeavor, investing in a premium plugin could make the difference between success and failure.
WooCommerce Bookings and Appointments from PluginHive is an end-to-end bookings solution made easy for business owners. It works really well with almost every business case that requires a booking system.
Most importantly, this plugin integrates directly with Google Calendar.
You can convert any existing WooCommerce product into a bookable resource, service, and time. On top of that, you can define the booking duration with any value of minute(s), hour(s), day(s) or even month(s).
The plugin allows you to set the booking availabilities which truly reflects its flexible nature. If you aren't available to offer bookings for certain days, the plugin can block those particular days and will allow booking for other days.
Not just that, you can set the booking availabilities for only a couple of hours every day or every Wednesday. You can set the maximum number of bookings for a timeslot and also set the opening and closing day/time of your bookings. The plugin allows you to fully manage any availability scenario with its simple availability settings.
Now talking about control, it has a dedicated section that lets you set up the booking cost with multiple combinations of pricing rules. You can apply these rules to any booking in order to display different prices for different time durations or seasons.
So for instance, you can have higher bookings prices during weekends while keeping your weekday prices comparatively lower for your hotel rooms.
This booking solution can allow cancellations from your customers until a certain time before a booking. There's another cool feature that allows you to confirm a booking only if you wish.
Here are a few other features that come along with this crazy flexible plugin:
Define special prices based on certain days, specific days, time, no of participants, and more by setting pricing and participant rules
Email notifications for new booking, cancellations or confirmations
Allow customers to choose the number of people participating in a booking event and set prices on per person basis.
Allow customers to choose extra resources along with the booking and charge them accordingly.
Sync bookings with your Google Calendar.
Sync bookings between multiple products
Dedicated bookings management section to manage all your bookings at one place.
Unlimited number of bookings with no monthly subscriptions
Add flexible buffer between your bookings
Manage the availability of your team or staff
Ability to change the calendar into accommodation booking by allowing customers to book on a per-night basis
Dedicated notes section for your customers to enter additional information
Time Zone conversion based on the client's location
Calendar color customization
Language readiness, WPML compatibility
Compatibility with Woocommerce Product Add-ons and Woocommerce Deposits plugins
And the plugin has some fantastic online reviews as well. Their users seem to really value the plugin, its functionality and their solid support.
2. Sugar Events Calendar
Sugar Events Calendar was designed as the perfect balance between being too simple a calendar plugin, and too overly complicated and loaded with excess features. It provides website owners with just enough features to get the calendaring job done but remains lightweight enough to conserve your server's resources.
This calendar plugin has been translated into several languages including English, German, and French, among others. In addition, it allows you to easily set event dates, as well as start and end times. Plus, you can enable the convenient Ajax calendar view for the ultimate user experience. Lastly, you can create an Events Archive, listing all events by the date of occurrence.
Additional features include:
Shortcode for displaying a calendar
Simple installation and configuration
Events custom post type
Manage all events from the dashboard
Sugar Events Calendar was developed by Sandhills Development, a global company founded and run by Pippin Williamson and our goood friend, Kyle Maurer.
This is the same team that works on Easy Digital Downloads, Restrict Content Pro, and AffiliateWP and includes members from all over the globe.
Kyle Maurer and his super cool self can also be found on our WPMRR WordPress podcast talking about his adventures in building multiple businesses.
3. Events Schedule
As one of the best WordPress events plugins on the market, Events Schedule offers a straightforward way to present events to your site visitors and enable them to book sessions with just a few clicks.
In fact, you can select from 12 different styles to display your events or classes with ease. For instance, there's a calendar view:
A more blog post style for lifestyle events or classes:
A straightforward class schedule that allows you to display instructor and location names:
And more.
This simple calendar for WordPress is aimed at basic WordPress users and is easy to modify within the standard WordPress dashboard but can also be set up via Visual Composer. Additionally, you can integrate your class or event listings with WooCommerce thanks to a built-in booking system.
Other features include:
Responsive design
Retina-ready
SEO-friendly
Font icon options
Multiple color options
Repeated weekly events
Multisite support
CSS3 animations
Speed optimization
iCal Class and Event export ability
Translatable
Featured image support
Use Ajax to add classes
Customer support is also included with this plugin, making it even easier to get your calendar and booking system up and running.
4. EventON
EventON is another of the best WordPress events plugins we're going to discuss today. It offers a minimalistic take on the calendar design, which makes it simultaneously easy to configure and stand out from some of the other options available.
The tile layout is really appealing to look at and interact with and the fact you can use the included shortcode generator and repeating event options to set up your events or classes makes it even better.
Some features you can expect from this simple calendar for WordPress include:
Event images
Expandable details for each event.
Multi-day events
Insert Google Maps and directions into each listing
The ability to configure event categories
Custom meta fields
The ability to sort and filter events.
Font Awesome Icons
Custom time formats
Custom colors and appearance options.
Feature event support
Search functions
A hide event function
RTL support
This plugin also boasts 43K+ installations as of this writing and has a 4.5 star rating on CodeCanyon. Pretty impressive, to be honest.
5. Modern Events Calendar
WordPress event calendar plugins are the means by which people manage WordPress event websites. Modern Events Calendar is the perfect tool for those who need a WordPress events management system which is totally customizable and can be customized to a great extent. Also using MEC it is possible to create any kinds of events from recurring events to multiple day events and also custom day events and more. Another great point about Modern Events Calendar is that, it is superbly feature-rich even in its Lite version, which makes it a super generous events management plugin for its users.
Modern Events Calendar is the perfect choice if you are on a tight budget. This is because the free version delivers enough for your project if you are just starting out with basic event management. On another point, it has a great design right out of the box, and so for a lot of people out there who are not experts in design, it has just the right looks for your website. Yet, if you do want access to features like reminders, locations, a ticketing system, a weather module, and an online booking system to name just a few, then upgrading to Modern Events Calendar Pro unlocks all these features plus many more.
Some of the key features of this plugin are:
Create and publish unlimited events
Create reusable dynamic event locations and organizers
Social sharing buttons
Detailed plugin settings
Compatibility with famous page builders
Shortcode generator
Advanced booking system
Front-end event submission
45+ events view skins
Advanced repeating system
WooCommerce integration
Modern Events Calendar has four add-ons as well which extend the customizability of this plugin to a great extent. These add-ons are:
Elementor Single Builder
Elementor Shortcode Builder
Elemetor Form Builder
WooCommerce Integration
Using these add-ons, there's nothing left you can't do with this plugin.
Top Free WordPress Calendar Plugins 🆓
If you're on a tight budget, at least one of these free WordPress calendar plugins will do the trick. Each offers different features including upcoming events, simple layouts, and WordPress calendar widgets.
6. Events Manager
Events Manager is a full-featured and one of the best WordPress events plugins you'll come across. It's meant to provide you flexibility, reliability, and power. It comes with exceptional features such as the ability to schedule recurring and multi-day events and BuddyPress support for submitting personal and group events, as well as display an activity feed. In addition, this plugin even supports Google Maps integration.
In addition, Events Manager gives you complete control over the management of events, allows you to work with WordPress Multisite, and has plenty of available template tags and shortcodes, making the creation of events for your site visitors a breeze.
Additional features include:
Easily define event start and end times
Enable multiple tickets
Event tags and categories
Customize user capabilities
Widgets for events, locations, and calendars
Events Manager was originally created by Davide Benini for his Irish folk band. It's now developed primarily by Marcus Sykes, a web designer, developer, and marketer.
7. The Events Calendar
The Events Calendar is perfect for those looking to create and manage an event calendar with ease. Working right out of the box, this calendar plugin allows for rapid creation and customization of events, has an event search feature for your site visitors, and includes two calendar views – month view with tooltips and list view.
Take advantage of the WordPress Google Calendar widget and iCal exporting feature, full internationalization, event taxonomies including both categories and tags, and a detailed day view of every event you create. Moreover, this plugin comes fully responsive and mobile-friendly, you can rest assured it will play nice with popular themes like Avada, Genesis, WooThemes, and Thesis.
Additional features include:
Google Maps integration
Upcoming Events widget
Improve SEO with Microformats
Ajax-enabled for smooth browsing
Caching support
Events Calendar first launched six years ago. It's developed and maintained by a company called Modern Tribe, which is made up of a diverse set of traditional employees and independent contractors based around the world.
8. All-in-One Event Calendar
All-in-One Event Calendar by Timely gives WordPress website owners a stylish way to create events and share them with site visitors. To start, it comes with a clean visual design making event creation simple but packs a punch when it comes to features too.
For instance, import and export from all WordPress calendars and let your calendar display on other websites if you want.  In addition, create complex recurring events, add an Upcoming Events widget, and display events according to day, week, month, agenda, or posterboard views.
Customize the look of your calendar to match your website and display featured events and category images to encourage user interaction. In fact, you can even color code events for easier interpretation. Plus, easily embed your calendar onto any WordPress post or page without having to deal with theme modifications.
Additional features include:
Events are SEO optimized
Embed Google Maps
Events link to original calendar
Filtering by category or tag
Imported calendars automatically appear
Timely was founded in 2012 and offers robust support options for its users. You can also view some glowing reviews for the plugin on the company's website.
9. Event Organiser
Event Organiser is another free calendar plugin designed specifically for event management on your WordPress website. With features such as recurring events, assignment of events to venues, and easy editing of event details using the intuitive interface, this plugin has just what you need to share your events with site visitors.
In fact, making things even easier, you can add a calendar, event list, or event agenda widget directly to your site so attendees know exactly what is happening and when.
Utilize the included shortcodes and make embedding calendars onto your site easier. In addition, assign events to categories and tags, color code event categories, create pretty permalinks, and automatically delete expired events.
Additional features include:
Year, month, and day archives
Venue pages
Visitor subscription to events
Enable relative date queries
Several translations
Event Organiser was created by Stephen Harris, a WordPress plugin and theme developer, and core contributor. The plugin has remained a popular choice and has high rated reviews on WordPress plugin directory.
10. WP Simple Booking Calendar
WP Simple Booking Calendar is a different type of WordPress calendar plugin in that it helps website owners show site visitors the availability of something. For example, a vacation home that is vacant for the holidays, an office space that is up for rent, or even the available shifts at work that are up for grabs can be easily displayed for those that are interested.
This simple plugin doesn't have a lot of bells and whistles when it comes to the free version. With the premium version of WP Simple Booking Calendar, you receive features like unlimited calendar creation, custom legend creation, syncing ability with other iCal feeds, and even an opportunity to highlight the day's events for users to see when they land on your site.
Additional features include:
Language translations using .po files
Easy-to-define availabilities
Color coded calendar spots for easy comprehension of available v. non-available
Shortcode generator for easy embedding on pages or posts
Booking calendar widget
WP Simple Booking Calendar offers documentation and support for the premium version on its official website:
The plugin also has numerous positive reviews on the WordPress plugin directory:
11. My Calendar
My Calendar is an advanced plugin that supports WordPress Multisite, multiple calendars that display according to categories, locations, or authors, and can even be shown as a simple list if you prefer. Display monthly, weekly, or daily events for site visitors, add a widget to your site for today's events, upcoming events, compact calendar view, or event search, and also schedule recurring events.
Receive email notifications when new events are created or reserved, post to Twitter upon event creation, and even use the shortcode generator to easily customize your calendar to match the look and feel of your website.  Lastly, utilize the Location Manager for frequently used venues and fetch events from remote databases, if need be.
Additional features include:
Integrated help for using shortcodes or tags
Edit recurring event information
Calendar grid or list view
Enable calendar access restrictions
Custom templates for event output
My Calendar was developed by Joseph C. Dolson, an accessible web designer based in Minnesota. He's on Facebook and most social media, often sharing accessibility tips and concerns.
12. Booking Calendar
Booking Calendar, much like WP Simple Booking Calendar, is a WordPress calendar plugin for website visitors to check the availability of properties (such as apartments, hotels, or vacation homes) or services you offer that must be reserved to enjoy (such as a massage or hair appointment).
This advanced plugin solution has the flexibility to let site visitors select from available days and times. Then, all they have to do is fill out a booking form and submit it for approval. From there, you will approve or decline the booking and notify the customer accordingly.
This simple-to-use plugin allows you to provide site visitors a calendar overview or a list view, prevents the issue of double booking, sends email notifications to both administrators and customers about bookings, and even allows you to import your Google Calendar directly into the admin panel.
In addition, you can customize the calendar's skin, utilize shortcodes to insert calendars into posts and pages, and even add a calendar widget to your site's sidebar.
Additional features include:
Multilanguage support
Support of CAPTCHA
Assign user roles
Fully responsive design
First developed in 2009, this plugin was the first of its kind to each over a million downloads. Impressive! And the reviews hold up, too:
Best WordPress Event Calendar Plugins 🎩
What does the BEST WordPress calendar plugin include?
Well, that begs the question, what do you want it to do? You know that all plugins, not just event calendar plugins, are tailored to the customization of what needs to be booked, scheduled, updated, and more. Each events calendar plugin (free or premium) has it's own quality specifications and it is up to the owner to know exactly what is needed when looking for the best of the best.
The best WordPress event calendars MUST contain these qualities:
Multiple view options for easier user interaction.
An easy-to-customize backend for quickly adding/removing/editing events.
Built-in booking capability.
Compatibility with top WordPress themes and plugins
Frequent updates from the developer and positive reviews within the plugin community.
Of course, your individual needs may vary, but these are the factors we look to when choosing the best of the best WordPress event calendar plugins available.
Upcoming Events Plugins for WordPress ☝️
Looking to share some upcoming classes or events on your website? Using an upcoming event plugin for WordPress can be vital in making that goal a reality. Not only does it take the guesswork out of the process; it fundamentally changes how you approach the inclusion of this information.
Events Calendar is a great example of a plugin utilizing upcoming events.
Right out of the gate, your events are more organized and more readily accessible to your visitors. Enable booking capability and you're ten steps ahead of the competition. If your visitors can book a class with you directly on your site without having to a) visit a third-party site or b) (and even worse) call you, you're golden.
WordPress Calendar Widgets 📆
Many of the upcoming events plugins for WordPress we've discussed today have widgets included, but it's important to talk about them specifically — otherwise, it might get confusing. WordPress calendar widgets are often the output of shortcodes included in calendar plugins. WordPress calendar widgets make it possible to insert a calendar into places other than a post or page on your website like a sidebar, header, or footer.
However, many widgets can also appear within pages or posts and can be inserted by means of a shortcode right in the middle of a post's content. What you end up doing will just depend on the needs of your website and how you want to display your event information.
For instance, one of the best WordPress event calendar plugins on our list, EventON, has a robust shortcode generator that makes it easy to select a style of calendar, event list, or another event-related piece of content; customize it; then insert it via a shortcode directly into your post or page.
WordPress Calendar Plugin jQuery Options 🔌
Another way to add a calendar to your website is through the use of jQuery scripts. If you're not super knowledgeable about code, however, this can be a daunting prospect. That's why so many calendar plugin jQuery options are available as well. One of the most popular is the FullCalendar, which is a full-featured and open-source calendar that makes it possible to display full-sized calendars easily.
The WP FullCalendar plugin takes the power FullCalendar and makes it possible to create calendars within WordPress, where your posts or become calendar entries.
And here's an expanded view of an individual event:
And it's free, so you can't really beat that.
Create a Simple Calendar for WordPress 😀
With all of this information, you might be feeling overwhelmed building functional event websites. That's normal, but there's no need to feel like you're in over your head. If you're swimming in a sea of options, just know that you can make a simple calendar for WordPress and that's perfectly okay.
No need to make something elaborate if you don't need to. Choose the type of plugin and calendar style that provides the features you need. No more, no less.
Trust me: your visitors will thank you when they see a simple WordPress calendar that presents the information they want to find out in a succinct way and that doesn't bury your info in elaborate design elements or complex layouts. This old adage applies pretty much everywhere: keep it simple!
🥺 When it comes to #WordPress calendars, please for the love of all that's holy, keep it simple!
Click To Tweet
The Events Calendar plugin offers a perfect example of this. The calendar layout works as the structure for the content and it's not getting in the way of the presentation of event information:
Wrapping Up ❤️
In the end, taking advantage of WordPress calendar plugins to share upcoming events with your site visitors is a great way to expand your brand, get people involved with your company or cause, and even generate more revenue. However, every calendar plugin has its own unique set of features that may or may not suit your individual needs.
If you are in the market for a calendaring plugin, take the time to sift through the above-mentioned options and see which one will work for you. While all calendar plugins will have some overlapping features, things like service bookings, social media integration, and recurring event functionality will vary depending on the plugin you choose to use.
That said, all of these options will provide enough basic functionality for you to share your events on your WordPress website in a stylish and easy-to-understand way. There is no way your site visitors will dare to miss your upcoming events if you make it known to them they are happening on a regular basis.
So, get out there and establish yourself while inviting site visitors to join in on your event's fun.
Want to give your feedback or join the conversation? Add your comments 🐦 on Twitter.
SaveSave