Affiliate marketing is quickly becoming a popular way for both individuals and brands to increase their revenue. However, managing links and promotions isn't as simple as some make it seem.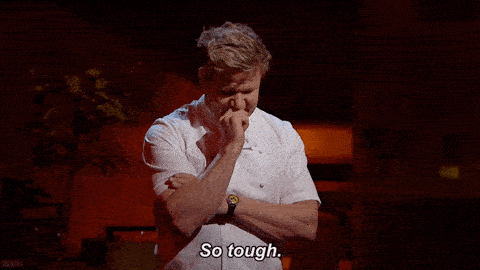 Fortunately, there are plugins that can help. Whether you want to promote others' products or are looking to hire partners to highlight your business, affiliate marketing has plenty to offer.
In this post, we'll discuss the ins and outs of affiliate marketing and why you may want to get involved. Then we'll share 13 WordPress affiliate plugins for both brands and influencers. Let's dive on in!
In This Article 🧭
An Introduction to Affiliate Marketing and How It Works 🔗
Affiliate marketing is an arrangement in which companies or brands partner with individuals known as 'affiliates' to promote products or services. This helps the businesses create more awareness of their offers while those who plug their merchandise receive a commission on any resulting sales.
To keep track of their partners' successes, brands provide special links with Urchin Tracking Module (UTM) parameters for their affiliates to share with leads. They can then collect data on how many click-throughs and sales their promoters earn.
🔗 Affiliate marketing relies on UTM links to collect data. #WordPress
Click To Tweet
Affiliates have many options when it comes to how they share these links. Often they do so by creating valuable content for their audiences, such as blog posts, social media, or even YouTube videos:

In order to become an affiliate, individuals join brands' 'affiliate programs'. This usually involves setting up an account, after which you're provided with the necessary links as well as access to your analytics.
One of the most popular and lucrative programs is Amazon's: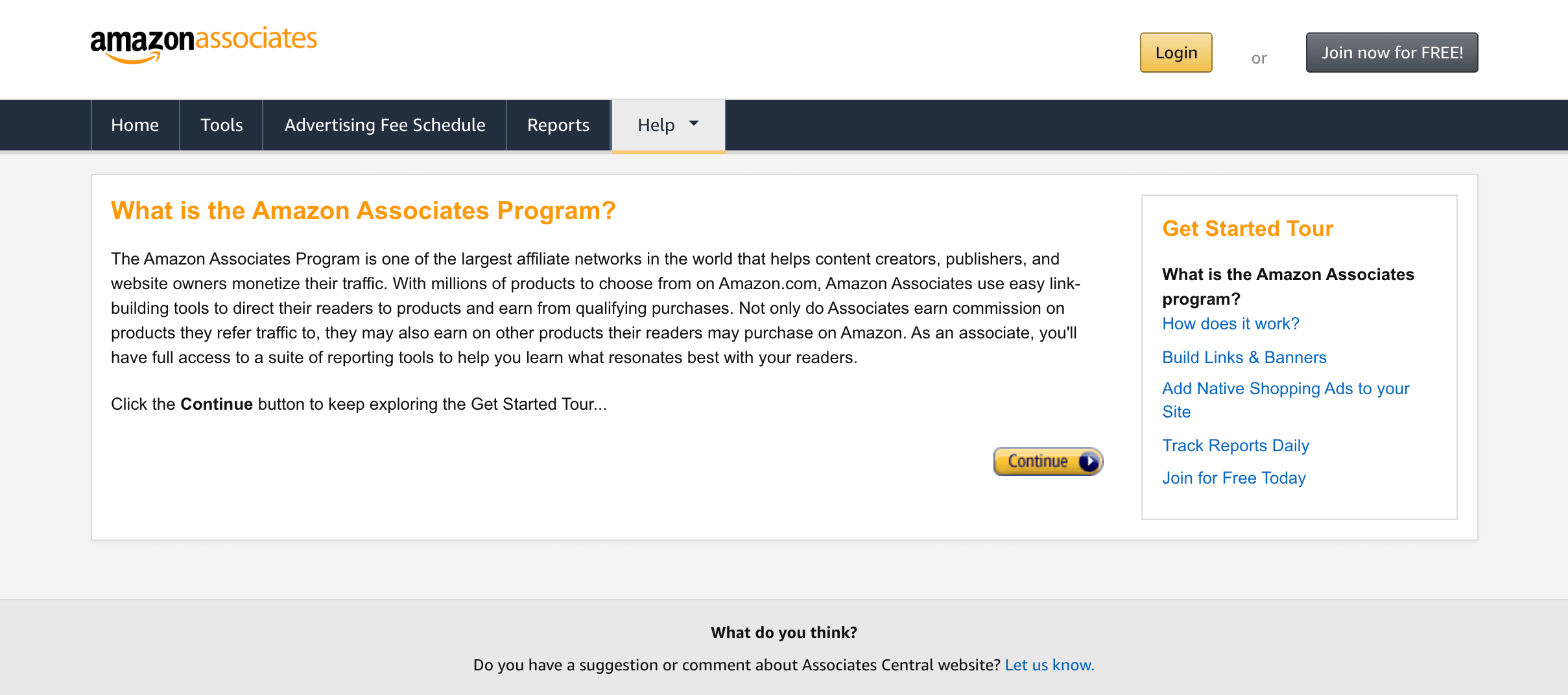 This online mega-retailer enables affiliates to promote a wide variety of products to their audiences. With more opportunities for sales, the Amazon Associates Program is able to attract many digital marketers and entrepreneurs looking to bring in some extra cash.
Learn more about creating content for your audience in the WPMRR podcast:
Why You May Want to Get Started With Affiliate Marketing 💸
For both brands who want to promote products and for affiliates looking to make commissions on sales, affiliate marketing offers many opportunities for increasing revenue. Plus, it's very cost-effective on both ends.
Although brands that establish affiliate programs must give up a portion of their profits to their partners, this loss is usually mitigated by the increase in sales this marketing strategy tends to bring. Affiliates generate as much as 15 – 30% of sales for businesses.
Additionally, affiliate marketing enables you to tap into an existing audience and generate higher quality leads. It may even improve your site's Search Engine Optimization (SEO), as your affiliates will generate backlinks for you.
For content creators and influencers, affiliate marketing is one of the most profitable online revenue streams. It tends to pay better than ads, and it doesn't require you to pay anything upfront to get started. Brands should provide you with their links for free.
You have complete control over what items you promote and how you do so, which means you shouldn't have to sacrifice the quality of your content to earn money. You can also focus on products and services that you trust and like.
This will help you maintain a solid relationship with your audience. While ads are sometimes seen as annoying or less-than-trustworthy, your followers aren't as likely to be put off by recommendations of items you actually use yourself.
13 WordPress Affiliate Plugins for Increasing Your Site's Revenue 🔌
There are several WordPress affiliate plugins available to assist both brands looking to start up new programs and content creators who want to promote products and services. Below, we've rounded up some of both.
These tools can help you automate some of the processes involved in being an affiliate or an advertiser. That way, you'll have more time to tend to your other responsibilities.
1. AffiliateWP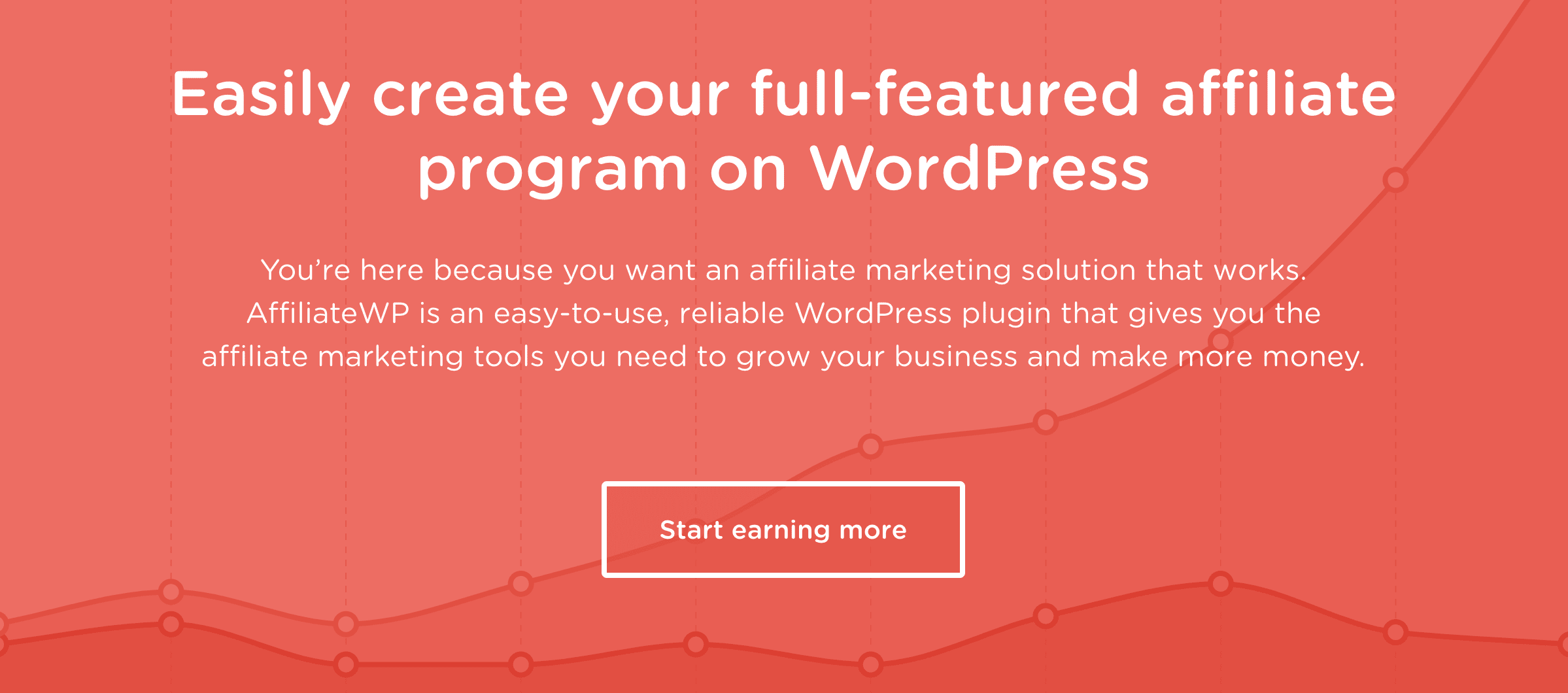 For brands wishing to launch a top-notch affiliate program, AffiliateWP is a handy tool. In addition to several features for helping advertisers manage partnerships, it provides a useful interface for affiliates to access their accounts as well:

Plus, this plugin enables users to:
View real-time reports.
Manually approve affiliate applications.
Generate referral links.
Apply flat or percentage referral rates.
Pricing for AffiliateWP starts at $99 per year. The Personal license grants you access to all plugin updates, email support, core features, and 16 free add-ons for one site. Alternatively, you can acquire 14 additional add-ons and lifetime updates and support for a one-time payment of $499.
💰BUY AFFILIATEWP FOR $99 PER YEAR
2. Amazon Affiliate WordPress Plugin

The Amazon Affiliates WordPress Plugin is an alternative to AzonPress and ASA2 Pro. Like these tools, it's primarily geared towards affiliates who are part of the Amazon Associates Program.
With Amazon Affiliates WordPress Plugin, you can create and manage your Amazon Associates Program text links, as well as customizable product display boxes: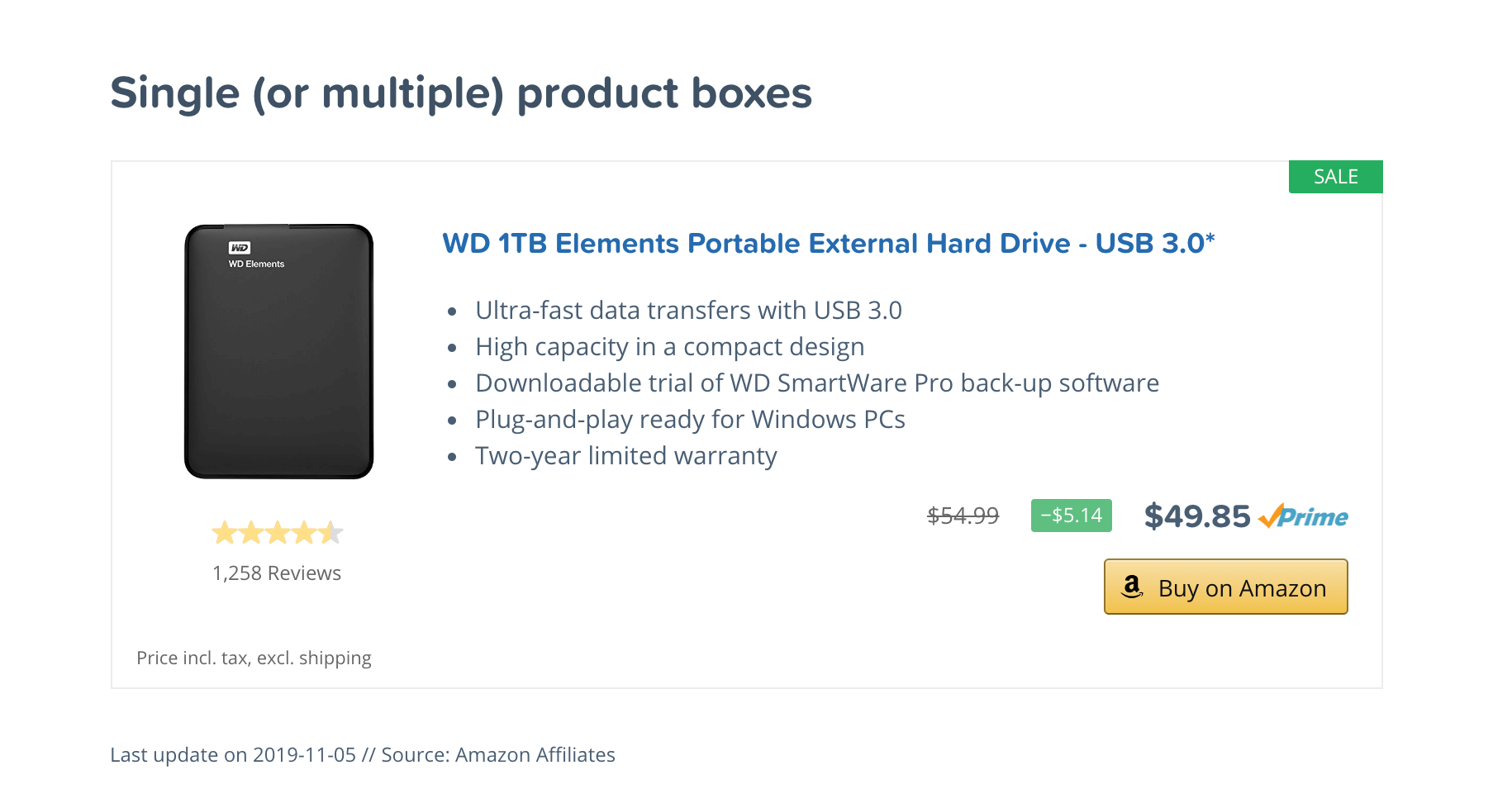 Some of this plugin's key features include:
Automatic product information updates via the PA API
Flexible product display configuration via the plugin's settings as well as shortcodes
The ability to create new product display templates to match your website's design
Widget integration so you can display affiliate products in your sidebar for maximum visibility
One unique feature that makes the Amazon Affiliate WordPress plugin stand out from other WordPress affiliate plugins is its Multisite integration. You'll need to upgrade to at least a Pro plan – which costs €99 per year – to access this feature.
If you have no need for Multisite capabilities, this plugin becomes much more affordable. Personal licenses come in at just €39 per year, and all core features are included in each plan.
💰BUY THE AMAZON AFFILIATE WORDPRESS PLUGIN FOR €39 PER YEAR
3. Affiliates Pro

While most of the affiliate program management plugins in this post are on the more expensive side, Affiliates Pro provides many of the same features at a fraction of the cost. For smaller businesses and brands just starting out, this makes it easier to launch your program and stay in budget.
This plugin is highly scalable, so it will grow with your brand as it attracts more attention. With support for unlimited affiliates, you'll be able to monitor and maintain your program regardless of whether you have five partners or 500: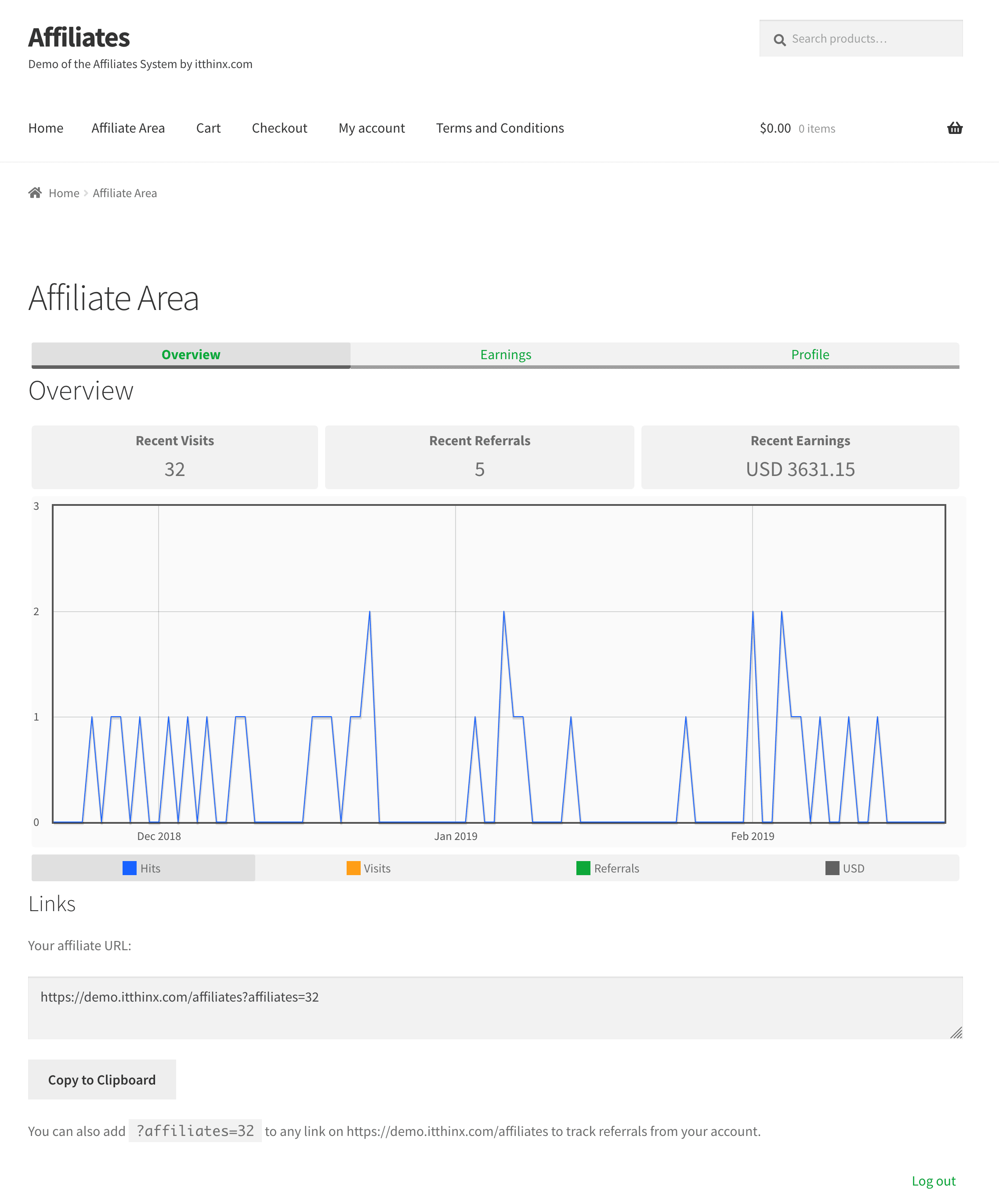 By now, you may have realized that there are several features all quality WordPress affiliate plugins possess – a dashboard for monitoring data, real-time reporting, and adjustable commission rates. Affiliates Pro has all of these, as well as:
An affiliate recruitment page where partners can sign up for your program
Banner management for providing branded visual content affiliates can include on their sites
Unique coupon codes for your affiliates so you can track referrals
Registration and referral email notifications
Basic affiliate signup and link tracking are available in the free version of this plugin. The premium version includes a more detailed dashboard and all of the features listed above. Licenses start at $29 per year.
💰 BUY AFFILIATES PRO FOR $29 PER YEAR
4. Amazon Simple Affiliate (ASA 2) Pro

As an affiliate, one of your responsibilities is keeping your links and information about the products you're promoting up-to-date. For Amazon Associates, this task becomes much easier through the use of the Product Advertising (PA) Application Programming Interface (API).
Amazon Simple Affiliate (ASA2) Pro enables you to connect to the PA API so that your product displays update automatically. By streamlining this element of managing your affiliate site, the plugin can save you countless hours and make sure your audience always has accurate information about the products you promote: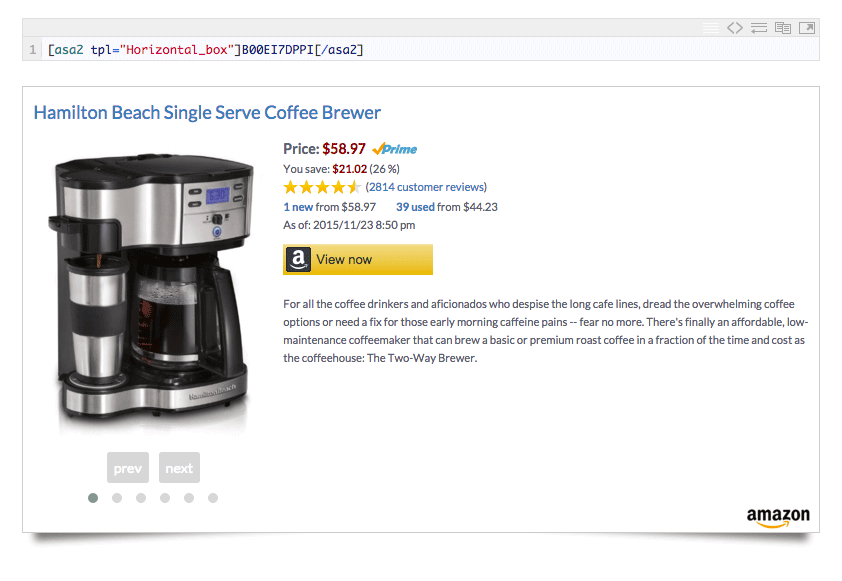 Plus, ASA2 Pro can also make it easier to highlight affiliate products on your site to increase your Click Through Rate (CTR) by:
Enabling you to add product displays with shortcodes in the content editor
Displaying star ratings for your products
Providing multiple templates and customization options for your product displays
Connecting to Amazon's RSS feeds to display best-selling products
Licenses for ASA2 Pro start at $59 per year. However, the plugin offers 30 percent renewal discounts for existing customers. Keep in mind that this plugin only works if you have access to the PA API through your Amazon Associates account.
5. Amazon Auto Links

One of the greatest benefits of working as an affiliate is that you get to choose which products you promote to your audience. For some, this means more freedom and the chance to work with brands they already know and love.
However, if you're not able to think of any items you'd want to share with your visitors off the top of your head, having so much choice can be overwhelming. That's where Amazon Auto Links may come in handy.
This plugin automatically displays quality Amazon products on your site based on categories you've specified: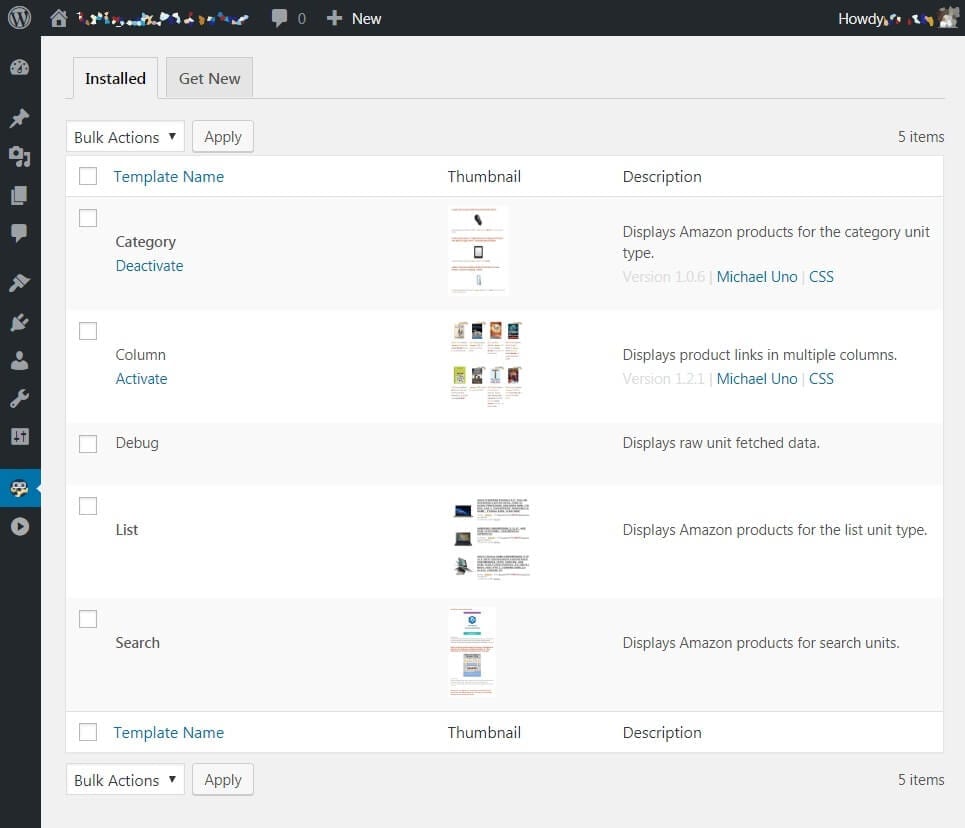 This means instead of having to worry about picking individual items to display, you can simply indicate one or more categories and let the plugin do the work for you. Amazon Auto Links can also:
Display the generated products anywhere you place the relevant shortcode
Internationalize your affiliate products to reach a global audience
Set specific criteria to ensure products are high quality and relevant to your niche
Black and white-list products to customize your offers
You can display Amazon products in up to three categories at no charge with the free plugin. For more extensive usage and additional templates, licenses start at $57.98 per year.
💰 BUY AMAZON AUTO LINKS FOR $57.98 PER YEAR
6. Affiliate Royale

Another plugin designed with advertisers in mind, Affiliate Royale enables you to keep track of your partnerships via a convenient dashboard in your WordPress site's admin area. This enables you to easily monitor sales and upcoming payments: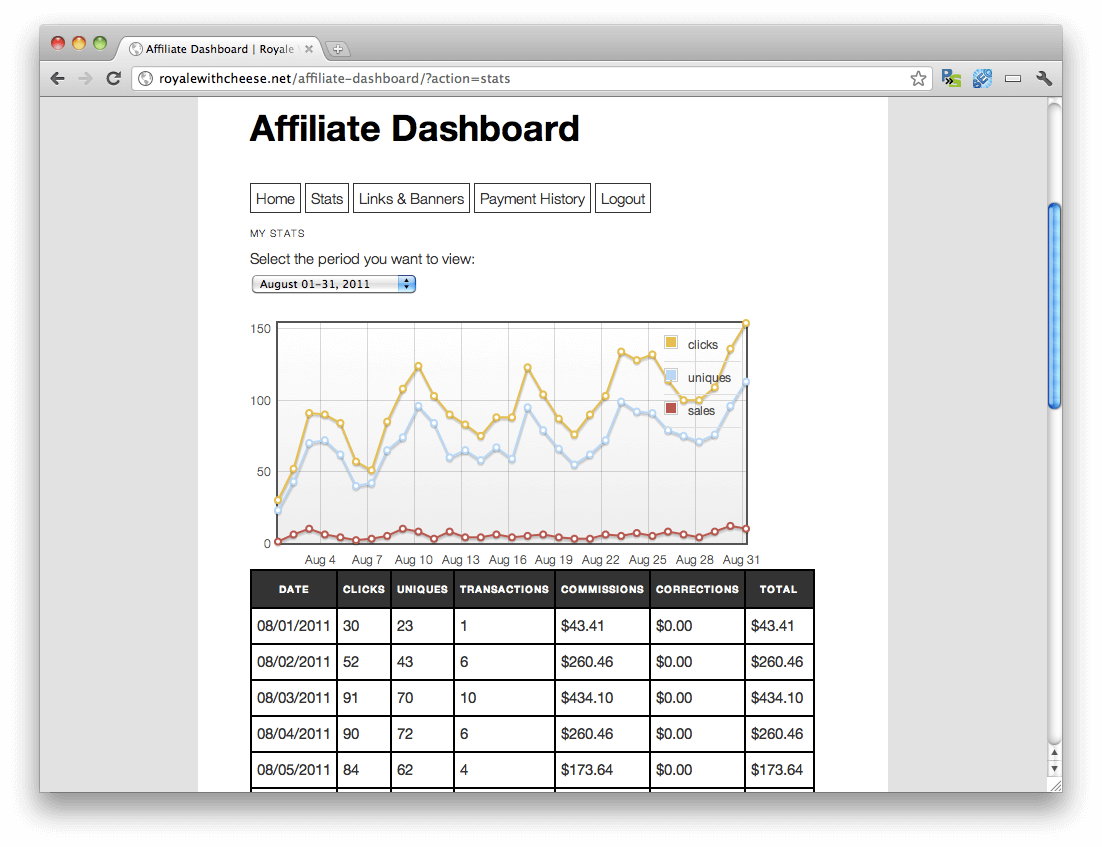 Key features include:
Branded referral link and banner creation
Affiliate payment tracking
Signup and Login pages for your affiliates
Click-through and transaction reporting
For a single site, you can purchase an Affiliate Royale license for $85 per year. WordPress professionals who wish to include this plugin on multiple client sites may want to consider the Developer plan instead, which offers usage on unlimited sites for $165 per year.
💰 BUY AFFILIATE ROYALE FOR $85 PER YEAR
7. Pretty Links

Pretty Links is a little different from other WordPress affiliate plugins that may come to mind. Rather than enabling tracking or account creation, it's purpose is to shorten and brand UTM links so they're easier to incorporate into publishers' content: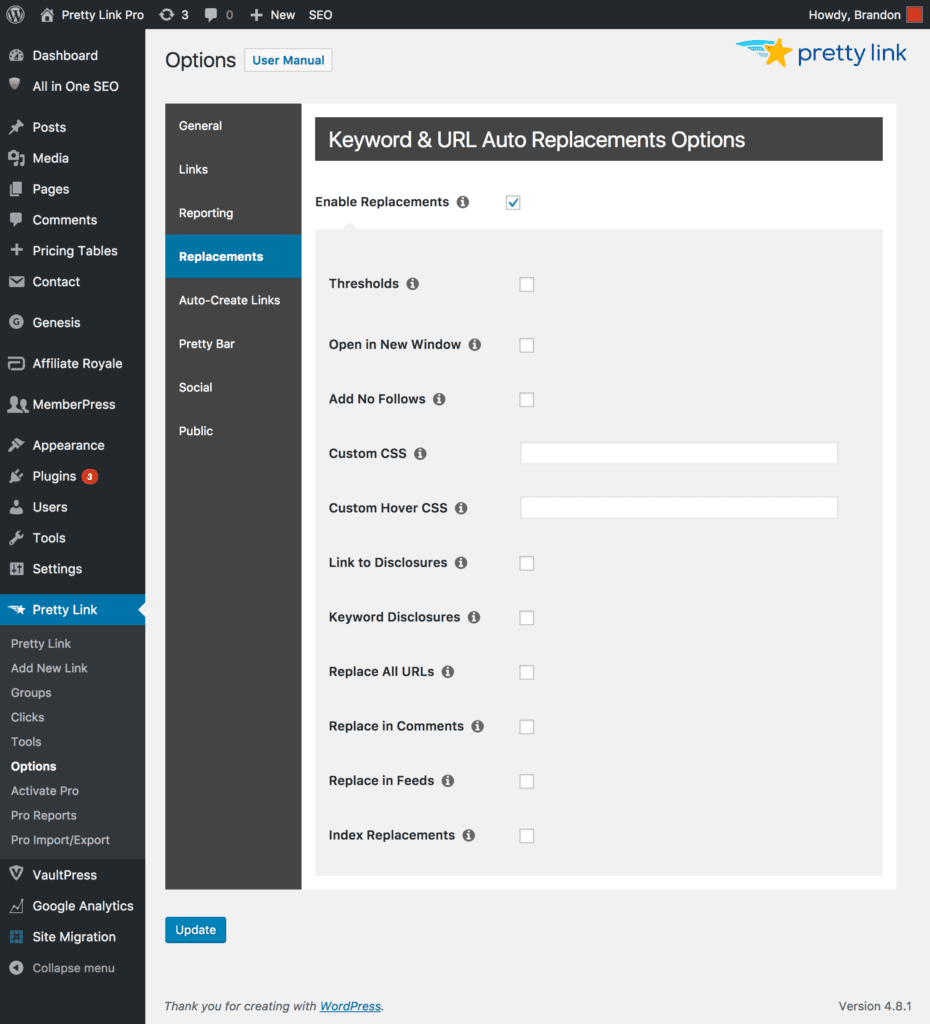 Affiliates and brand marketers alike may find this tool useful. By employing redirection, Pretty Links enables you to:
Shorten and brand links to make them appear more trustworthy and appealing.
Track links in real time, including their location and number of clicks.
Create shortened links for blog posts and pages automatically.
Add relevant links to your blog posts based on keywords.
All of these features are available with the plugin's Beginner license, which costs just $59 per year. More expensive plans ramp up the number of sites you can use the plugin on.
💰 BUY PRETTY LINKS FOR $59 PER YEAR
8. Ultimate Affiliate Pro

In short, this plugin is a complete affiliate program management system. With Ultimate Affiliate Pro, you can easily handle all your payments, banners, reports, and more from your WordPress dashboard.
It also includes:
Social sharing functionality so your affiliates can easily post their links
Email notifications on recent activity for both affiliates and administrators
Integration with WooCommerce and other platforms to enable affiliate coupon codes
The option to provide QR codes affiliates can share instead of links
Ultimate Affiliate Pro is available on Code Canyon for $59. Licenses include future updates and six months of support.
💰 BUY ULTIMATE AFFILIATE PRO FOR $59 PER YEAR
9. Lasso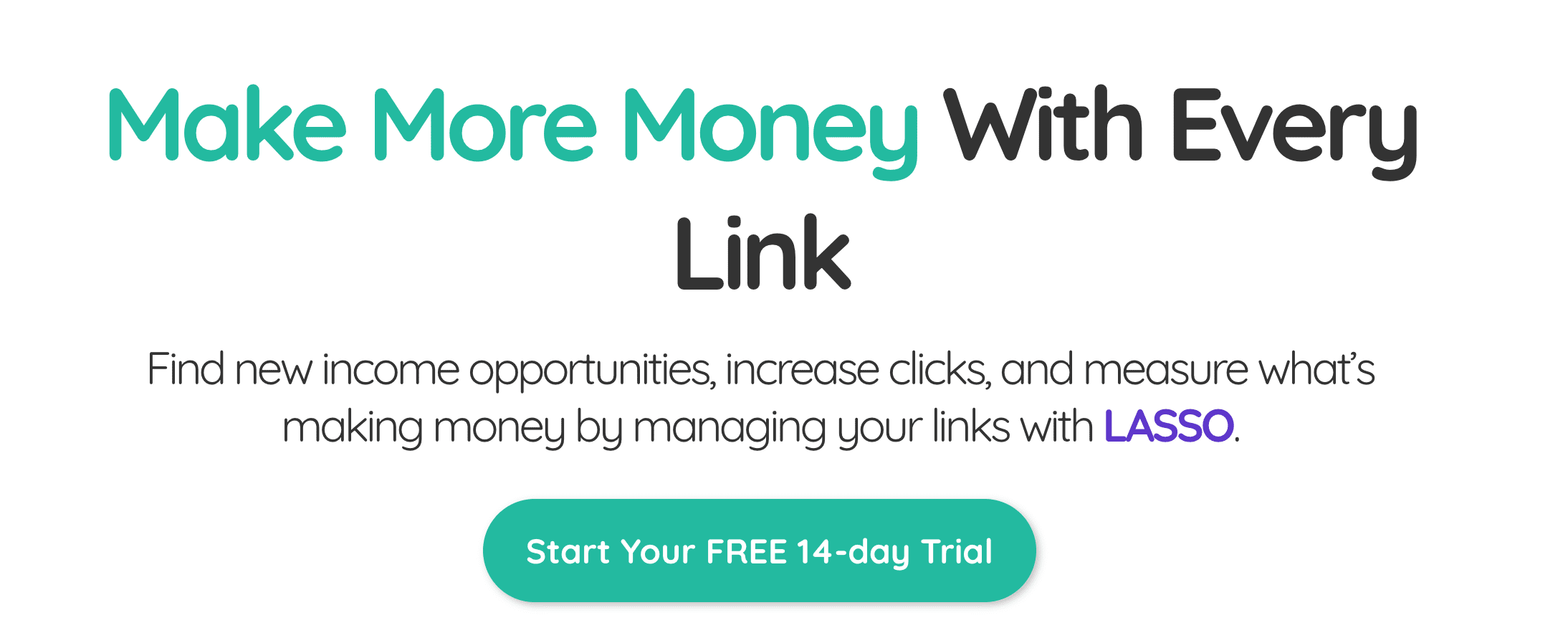 Lasso is a link management plugin that may prove useful to current and aspiring affiliates. It integrates with both Google Analytics and the Amazon Associates Program so you can easily keep track of your existing promotions and find new ones as well: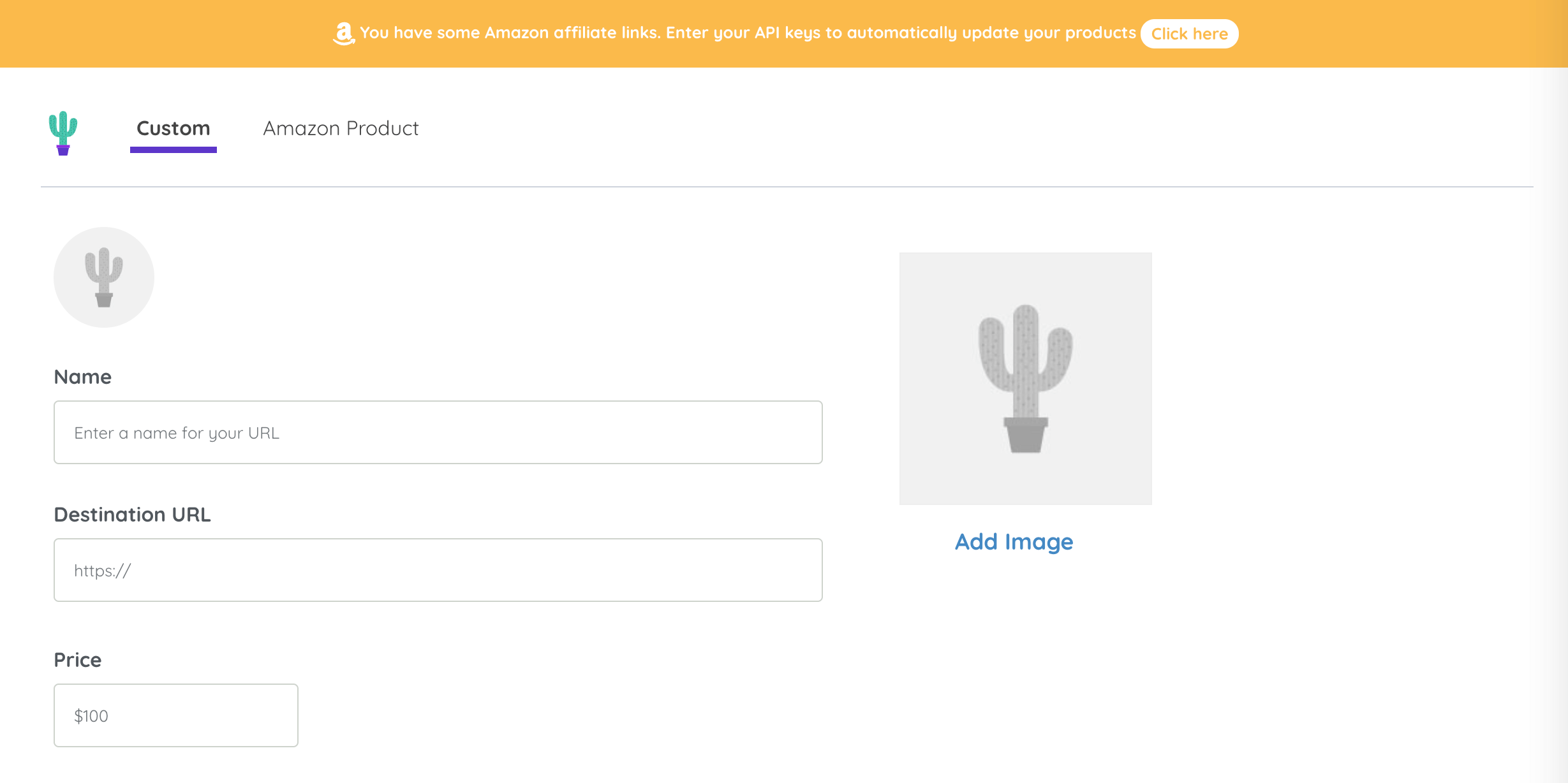 By incorporating Lasso with your affiliate site, you can:
View an inventory of all your monetized links
Update links without having to open posts or pages
Receive suggestions for link monetization opportunities
Create link display boxes to draw visitors' attention
There are two pricing options for this premium plugin. You can pay $49 per month or $490 per year. Both plans include all the same features, including usage on up to ten sites. You'll also get a 14-day free trial with either choice, so you can test Lasso out before you commit.
10. AzonPress

As the largest program on the web, it's no surprise that Amazon Associates has several WordPress affiliate plugins dedicated specifically to integration with it. It's not uncommon for content creators to focus solely on driving sales to this e-commerce giant.
AzonPress is one such plugin. Its primary feature is enabling affiliates to create Amazon product tables for display on their sites. These product showcases can be more effective at catching visitors' attention when compared with in-text links: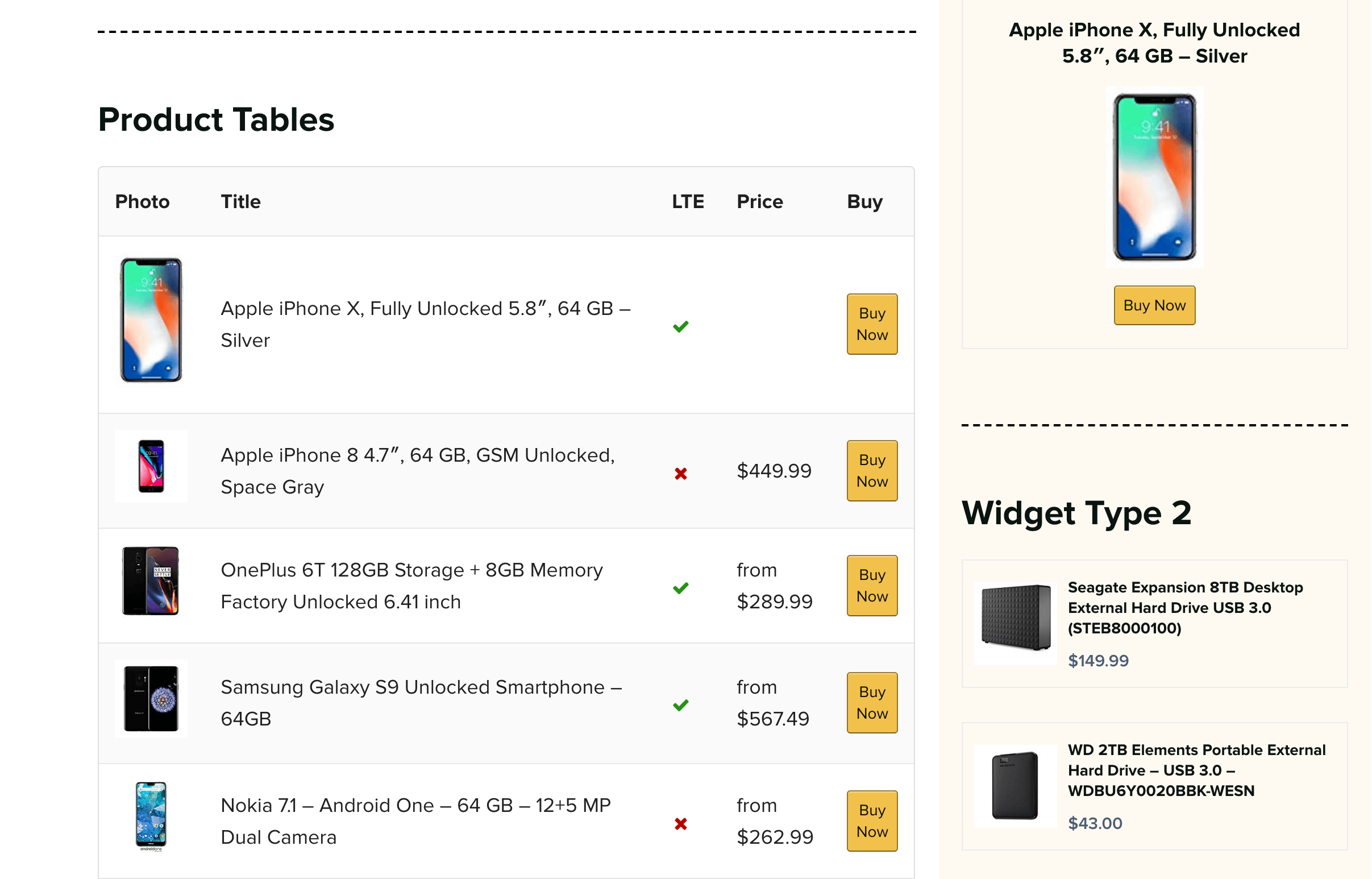 Other features include:
Geo-targeting for managing international audiences
Customizable layouts for your product tables
Shortcodes that enable you to display your tables anywhere on your site
Link and revenue tracking
Single site licenses start at just $39 per year, making this a fairly affordable option. Agency and Unlimited licenses are also available for $79 and $299 per year respectively.
💰 BUY AZONPRESS FOR $39 PER YEAR
11. Refer a Friend for WooCommerce Pro

While Refer a Friend for WooCommerce Pro doesn't create a 'true' affiliate program for your site, it enables very similar functionality and can still help you spread the word about your products and services. The solution will help you incentivize word-of-mouth marketing for your existing customers.
Rather than paying a commission on sales resulting from promotions, you'll reward customers who recommend your products with WooCommerce coupons. This helps drive more sales on your site by bringing recurring business to your online store as well: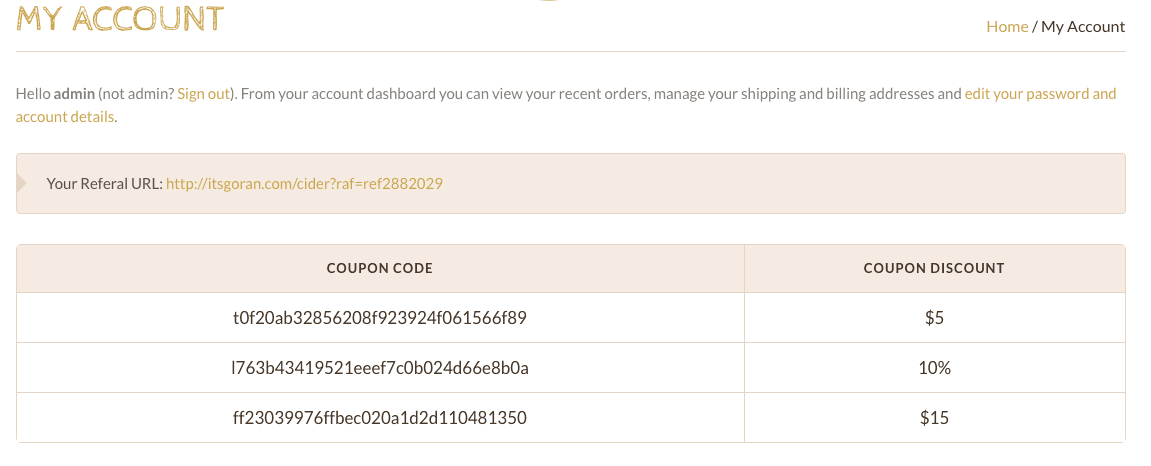 Your WooCommerce referral system will include:
Unique referral links for each of your members
Administrator analytics tracking for keeping track of referrals from all your site's members
Member analytics tracking so customers can see how many friends they've referred and coupons they've earned
Coupon restrictions such as expiration dates to prevent over-discounting
In order to use Refer a Friend for WooCommerce, you'll need to have WooCommerce installed and activated on your site. This plugin uses WooCoupons to reward your customers, so familiarity with that feature is also a plus.
As far as pricing goes, you can get started for free by installing the lite version of the plugin. Premium licenses start at $47 per year for a single site and include more advanced coupon customization, shortcodes, and more.
💰 BUY WOOCOMMERCE PRO FOR $47 PER YEAR
12. Ad Inserter Pro

For the most part, this post has focused on affiliate marketing through in-text links or product boxes. However, you can also earn affiliate revenue through ads. Unlike Pay-Per-Impression (PPI) or Pay-Per-Click (PPC) ads, affiliate ads earn revenue just like the other methods we've mentioned.
Most of the plugins for affiliate programs that we've mentioned include some type of banner creation or management feature. This enables brands to create ads to then share with their affiliates. However, if you're a promoter who wants to use ads instead of links, this isn't very helpful.
Ad Inserter can help. This plugin enables users to place and manage ads on their sites: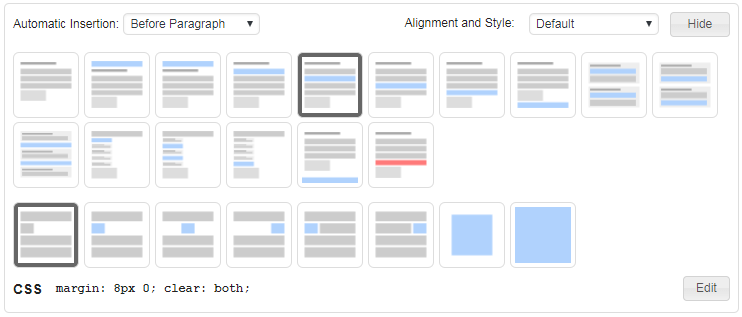 You can incorporate promotional content from Google AdSense or Amazon Native Shopping Ads, making this a viable option for Amazon Associates Program members. Notable features include:
Extensive control over ad placement in posts and pages
Contextual advertising based on post title, category, or tags
A custom CSS class for wrapping ads to avoid ad blockers
Product category black- and white-listing
You can access all of these features for free with the lite version of Ad Inserter. However, for as little as €20 per year, you can invest in Ad Inserter Pro. The premium version provides you with additional features such as geolocation, click fraud protection, and client site usage.
💰 BUY AD INSERTER PRO FOR €20 PER YEAR
13. WordPress Affiliate Manager

WordPress Affiliate Manager is geared towards e-commerce and membership websites looking to start up affiliate marketing programs. It works seamlessly with WooCommerce, Easy Digital Downloads*, and Simple Membership to drive more traffic and sales on your site.
This plugin provides all the basics you need to get your affiliate program off the ground, including real-time reporting, the choice between flat and percentage-based commissions, and mass payouts via PayPal: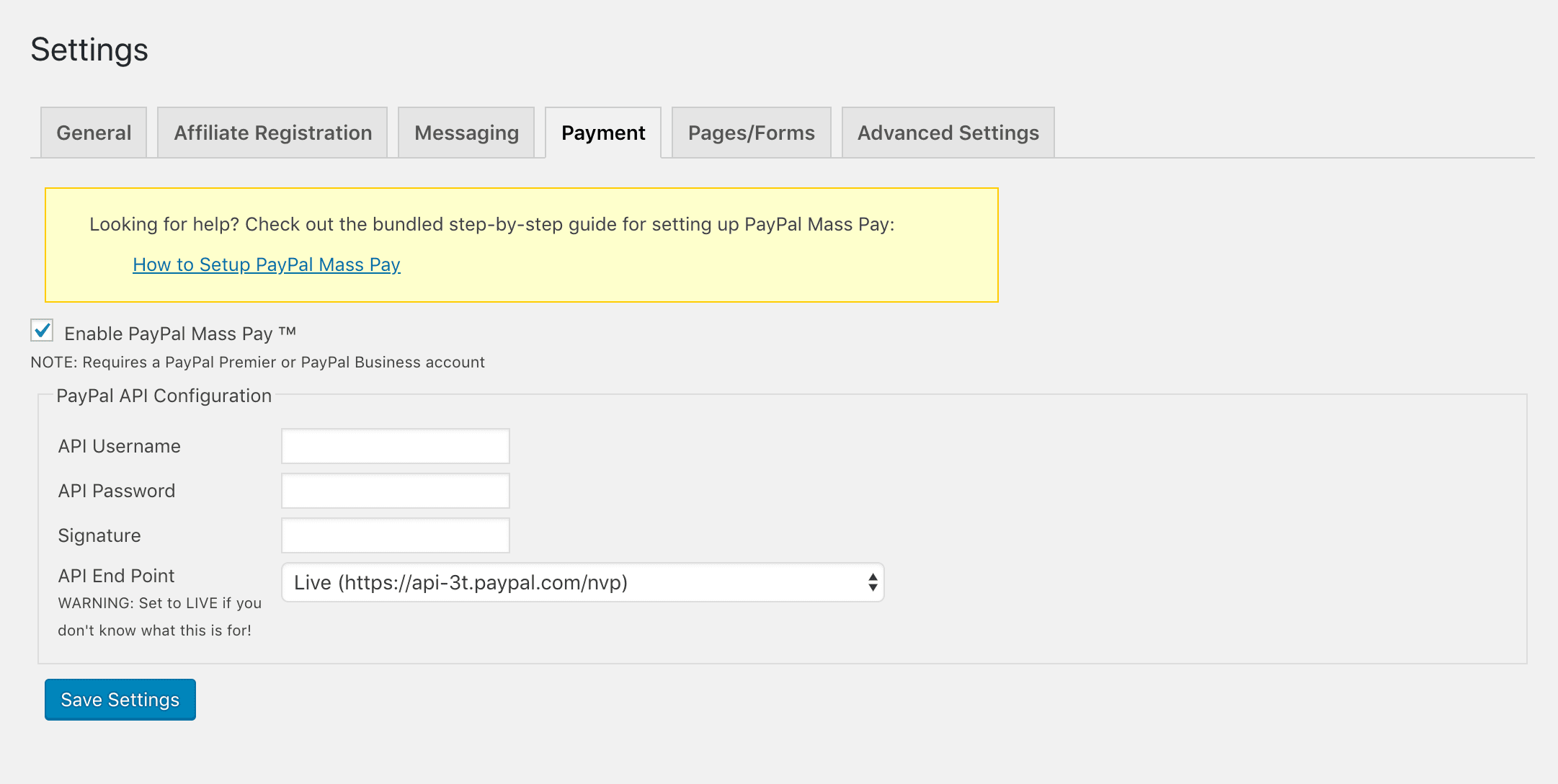 Other features include:
Support for unlimited affiliates
Per-affiliate payout rates to customize your partnerships
Manual commission adjustments and payouts
Banner and text-link management
Amazingly, all of this is available to you completely free of charge. WordPress Affiliate Manager is available for download without any payment required. However, before you go running to the WordPress Plugin Directory, there are a few key things to consider.
In addition to the parent plugin, there are several add-ons available for WordPress Affiliate Manager. Many of them come in the form of premium integrations with other tools, such as MemberPress* and Gravity Forms*. You'll also need an extension to use affiliate coupon codes.
Overall, WordPress Affiliate Manager seems remarkably affordable. However, once you factor in any necessary integrations based on your requirements, you'll have exceeded the cost of any of the more expensive WordPress affiliate plugins.
Consider which other plugins you'll be using on your site before committing to WordPress Affiliate Manager. Otherwise, you may end up paying more instead of less.
💰 GET WORDPRESS AFFILIATE MANAGER FOR FREE
Wrapping Up ⌛
Whether you're an affiliate or manage your brand's affiliate program, there's a lot that goes into this revenue-boosting marketing strategy. From collecting data to adding links, it helps to have a plugin that can streamline the upkeep.
This post has shared 13 WordPress affiliate plugins for brands and individuals. We covered tools such as Affiliate Royale and Ultimate Affiliate Pro to help recruit and monitor promoters, as well as Lasso and Amazon Auto Links for influencers who need help adding links to their sites.
In addition to maintaining your affiliate program or links, keeping your site in tip-top shape is key. At WP Buffs, we offer WordPress Care Plans that can help your site run smoothly and save you valuable time. Check them out today!
Want to give your feedback or join the conversation? Add your comments 🐦 on Twitter.