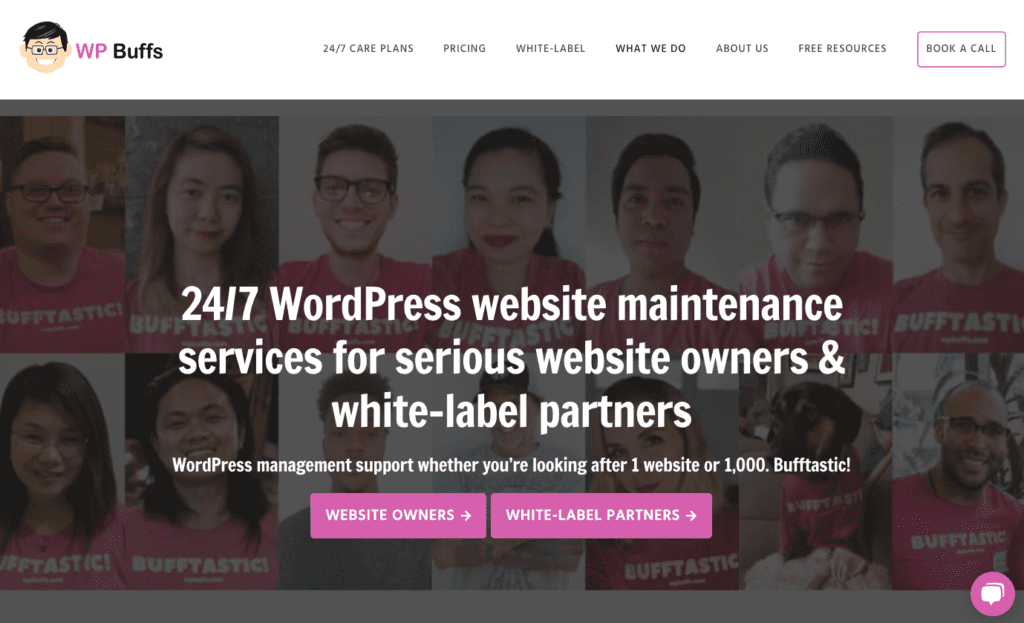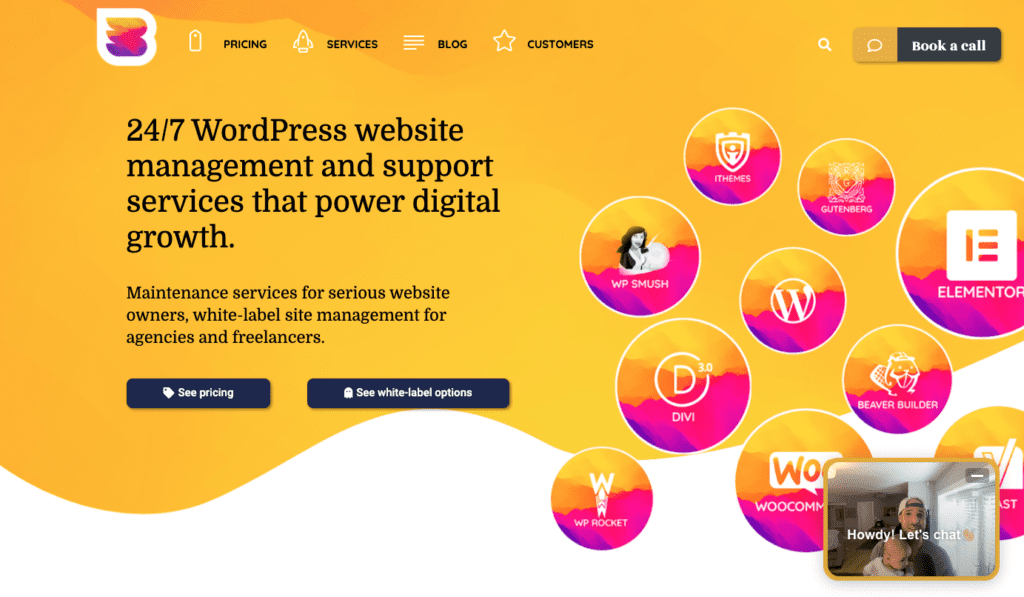 Oh yeah!
As you're probably already aware reading this blog post, wpbuffs.com has gotten a major update. Not only have we brought WP Buffs into 2020 with fantastic new branding, but we launched a new website to boot.
While our name and domain have stayed the same, just about everything else about WP Buffs has gotten a significant facelift.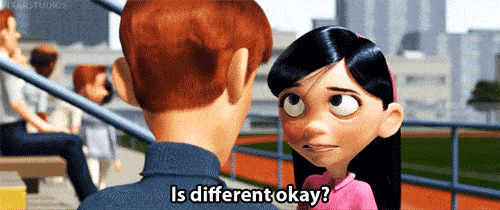 And most of the work was done while I was on parental leave! So huge kudos to our whole team who got this mammoth project completed (and especially to Nick for leading the charge).
I wanted to write this blog post to describe everything about the rebrand and new website. Our thought process, the whys, the different stages of design and development, the costs involved and much more.
So let's dive in.
The whys
There were a few reasons we decided to do this. I think many of the reasons for the rebrand and the new website are overlapping, but some factor more into one than the other so I'm going to talk about them both separately here.
The rebrand
Our old logo was done on Fiverr when I started WP Buffs ~5 years ago. That doesn't automatically make it bad, but WP Buffs has changed a lot since then. Our white, male character didn't describe our remote and extremely diverse team well (it never did, honestly). So…time for something fresh!
We've raised our pricing 3 times over the past 3 years. We don't cater to folks who are looking for the cheapest WordPress support anymore. With this new look, we can continue to instill confidence in potential customers and keep our higher price point while impressing with a new site.
Handing over the keys to your website (or your clients' websites) is a huge deal. So when you land on our website, you HAVE to think, "I can see myself trusting this team." The new site does a much better job of presenting that wow factor that people want to feel when they land on the website of a company they're thinking about working with.
When I showed the team the new branding, they were beyond pumped! That's something I think will help continue to motivate our team to do great work and really continue to live up to the expectations set by the new wpbuffs.com.
I think @thewpbuffs team is excited about the rebrand that's coming down the pipeline…

RIP @burtondean's face. pic.twitter.com/6XejpKIu63

— Joe Howard (@JosephHHoward) November 20, 2019
And in the same vein, I hope the new site will help us to recruit more great talent onto our team. As we grow, our challenges become more complex and we need to bring in driven folks who can get the job done. Psssst…we're hiring!
The website
So I've talked about why the rebrand. Why the new website with it?
When was the last time you saw a company rebrand and not launch a new website? Never. It wasn't an option to invest in brilliant new branding and then put lipstick on a pig when it came to our website. So we went gung ho and updated everything.
A lot has changed here at WP Buffs over the past 5 years when it comes to the contents of the site. We've added things like webinars, case studies and customer stories since the site was originally built. Plus we started offering our most popular (and profitable) white-label support. While forcing all this into our old site was possible, it would have been like trying to fit a square peg into a round hole. It was easier to build out a new site that could work around our offerings than the other way around. Navigation and UI/UX was a bit of a mess so starting from scratch was a good way fix this core challenge of our website visitors and potential customers & partners.
We manage websites. So folks have to think we take care of our own website. That means having a site that people think is super dope immediately when people land on it. Our new website (and branding) definitely does this!
Most of the elite companies you know about in the WordPress space have a fantastic website. Our old templated site just wasn't doing us justice and it was time for a change.
Our old site was pretty bloated and not as fast as I would have liked. At least 1x per month, someone would message us that it was stupid that we do speed optimization and our site on a random online optimizer loaded in 12 seconds. The new site is leaner, faster and much quicker to load (the video you see in the bottom right corner on desktop is causing an extra ~2 seconds of loading time but we're trying something new so give us a break!).
One final reason I'll give is that I wanted our website to make WP Buffs somewhere our team was really proud to work. As someone who works remotely, I know the importance of sending people to the website of my company and wanting them to be impressed.
The journey of our new brand
Once we decided to go for it, we went in search of designers with very specific objectives:
We obviously needed folks who could deliver on our vision. That meant a jaw-dropping portfolio and excellent referrals.
We needed a team who could walk us through the discovery processes. We're WordPress experts, but not necessarily design pros! This meant a team that could take a lot of information in a discovery call and distill that conversation into fantastic designs that met our needs.
We wanted folks who could deliver on our timeframe. We didn't want to rush this project but our goal was to finish the design phase in 4-6 weeks so we could get started on dev.
We ended up going with our first choice all along. I used to be in a little monthly mastermind with Brad Touesnard from Delicious Brains. They rebranded all their plugins and he mentioned the company he worked with on all of them. I loved the work (and the blog post Brad wrote about it – thanks for motivating this one, dude!).
So it ended up being an easy decision to go with Dose.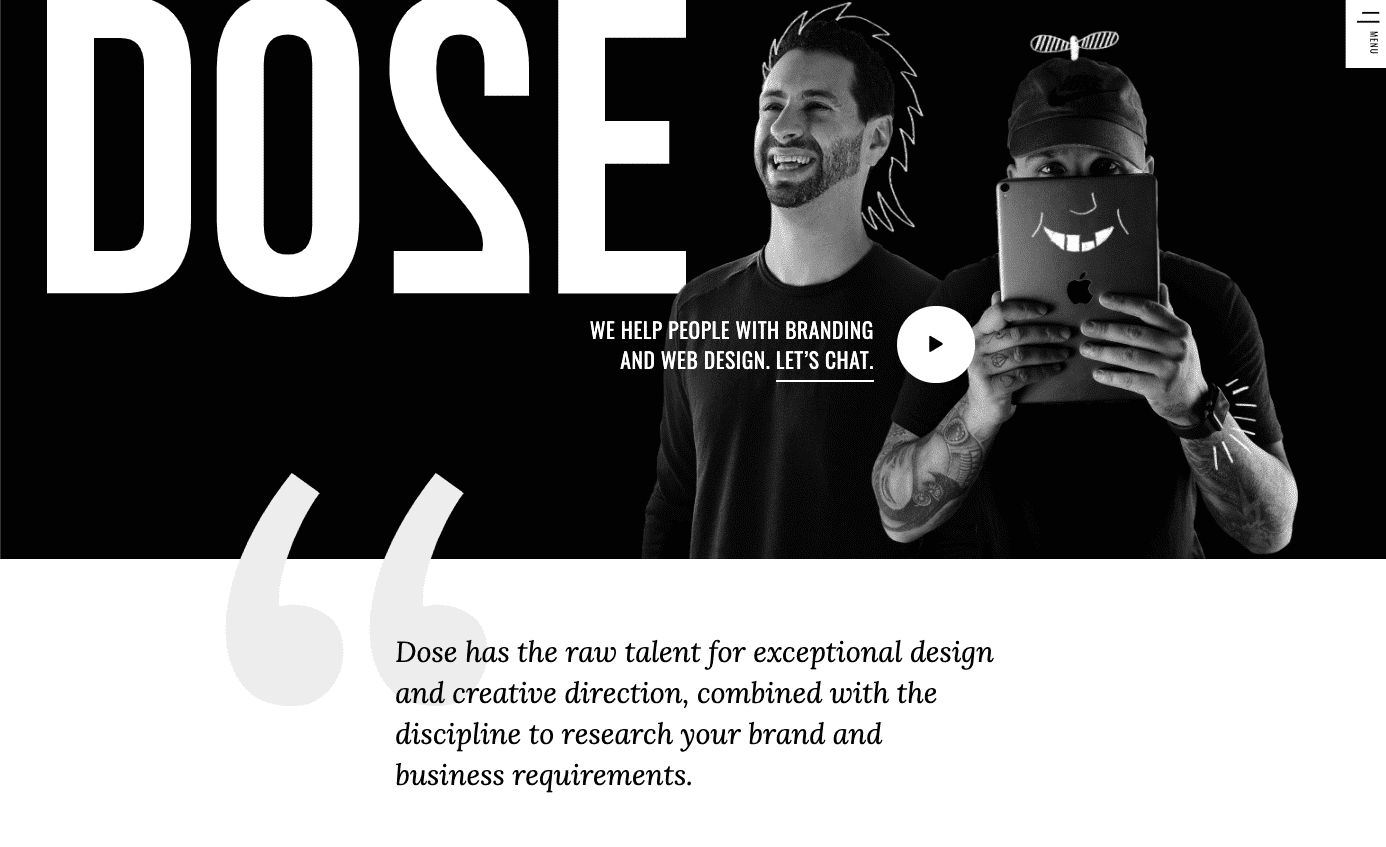 Honestly, these guys made the rebranding process so, so easy. After a comprehensive discovery call, 3 unique art directions and a little emailing, they delivered 2 fantastic rebrand options for us.
And what you see on the website is almost exactly what we chose in that presentation.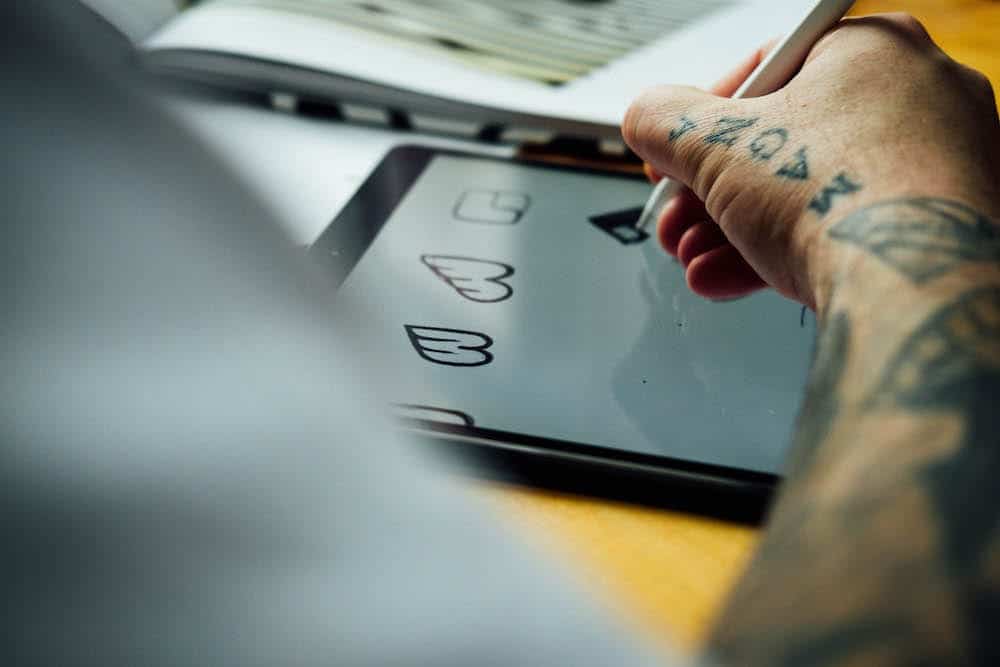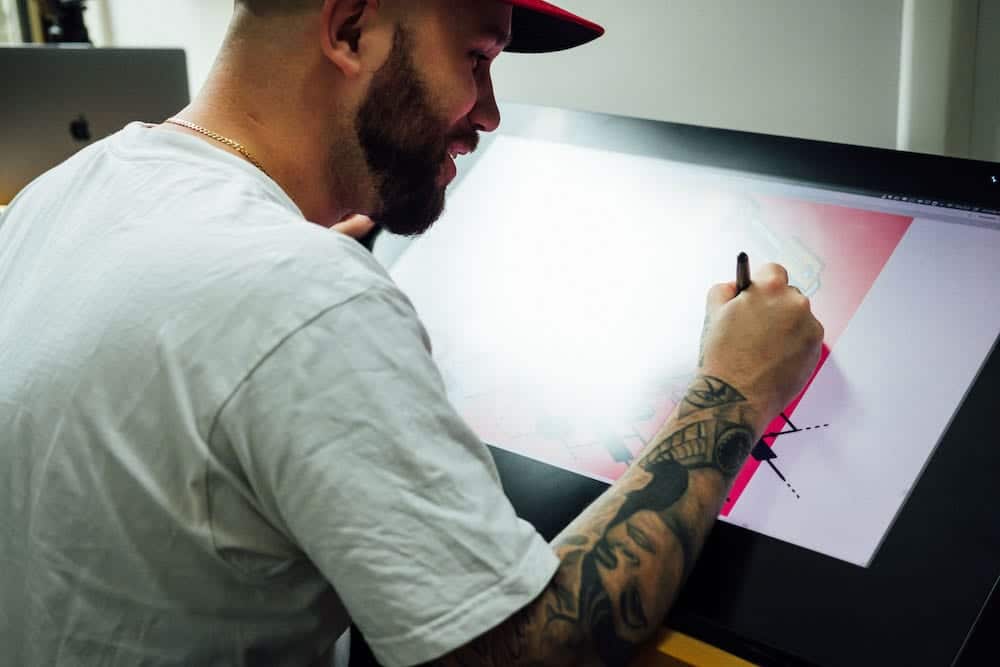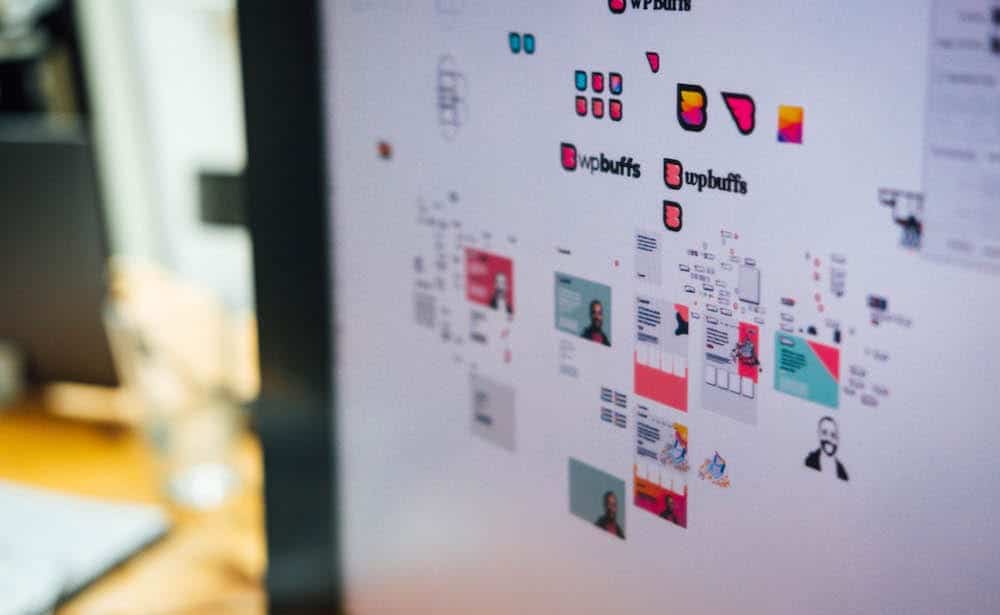 Cost: Keep reading for full branding and web design cost.
Getting our new website designed
I spoke with a few people in the WordPress space about designing a new website for us from the bufftastic rebrand material. I even cornered Bill Erikson at PressNomics and just about forced him to introduce me to the designers he works with.
After shopping around for about a month, we decided to give the project to Dose! They'd done such a great job with the new branding, we thought letting them design our new website was the best option since they're already had so many touch points with (and were the brains behind) all the design work they'd already done for us.
Plus, I was getting analysis paralysis. So I just pulled the trigger!
After another thorough discovery call and ~3 weeks, they delivered a new website design that really knocked our socks off.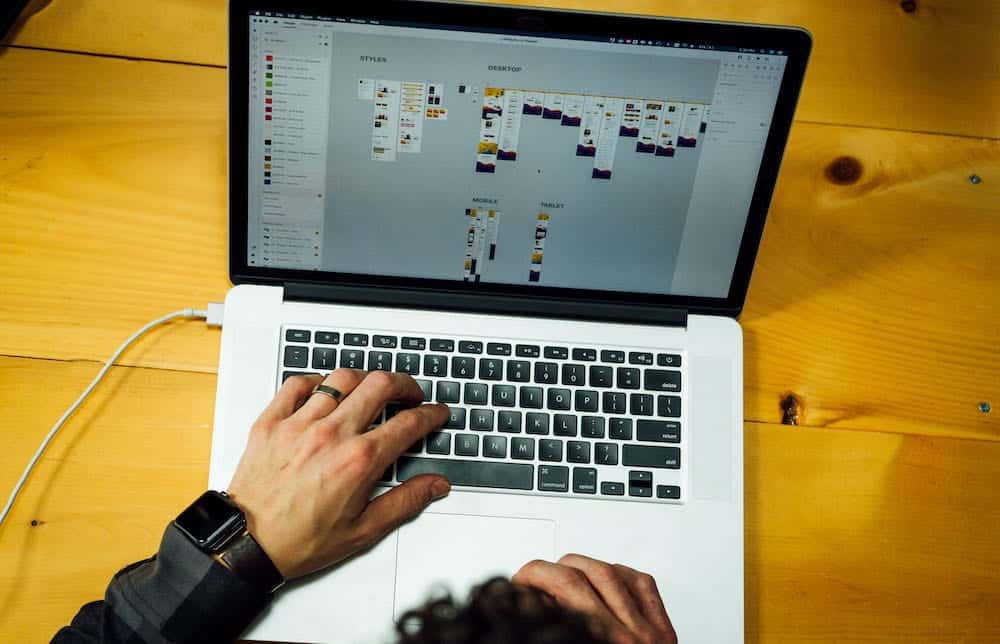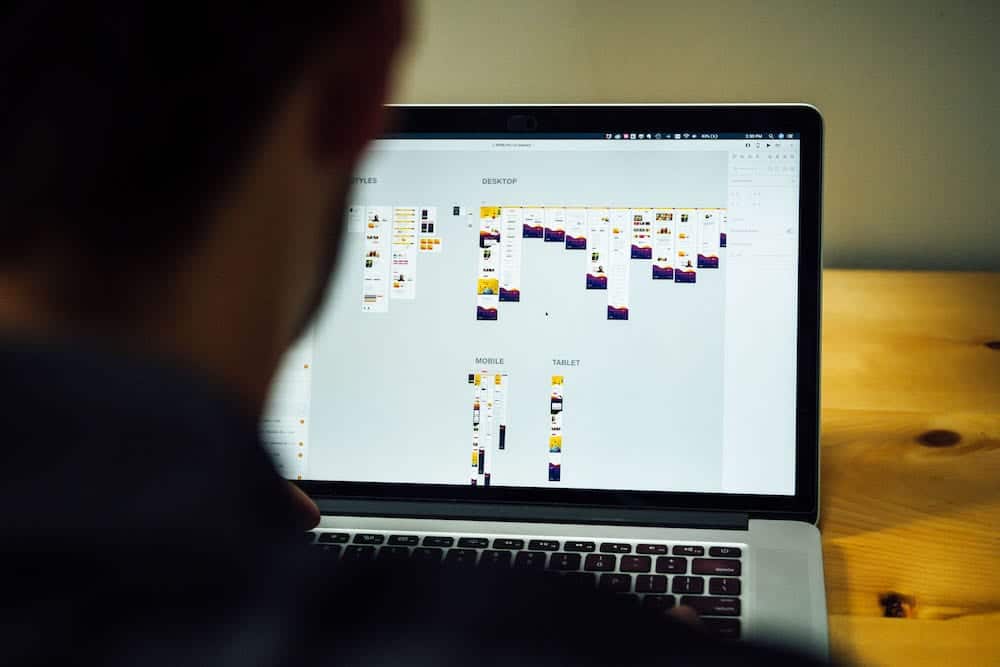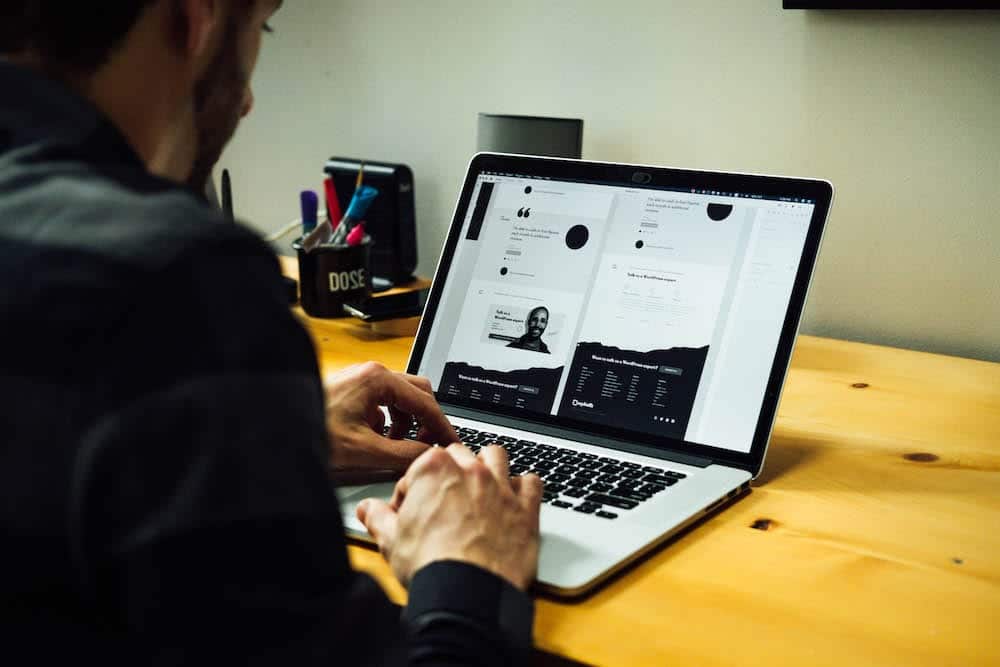 Cost: $20K for new branding (logo, patterns, fonts, complete brand guide) AND new website design delivered via Adobe XD and original designs for every team member.
Building the new site
We did all the dev of the new wpbuffs.com in-house! Shout out to Nick for leading the effort and Jason & Honey for all your hard dev work.
The dev did take a bit longer than expected since dedicating internal developer time to this project meant less time spend on customer work. But Nick found a good balance and we put 90% of the site together in ~2 months.
We built the site on Elementor*. The pace at which they've released new features impressed us. That's a huge reason we felt like they were the right technical choice and will continue to be so in the future.
We went with a page builder because we wanted to build a site us non-technical folks could make updates to ourselves without asking for someone technical to help. For example, Elementor will allow our marketing team to throw up new landing pages in just a few minutes using a pre-built template and pre-defined blocks. Dope!
I thought about putting together a super-fast headless site after chatting with Scott Bolinger about it, but it would have taken away the advantage I talked about above. Plus, we manage WordPress sites and it felt like our website should be pure WordPress.
Cost: ~$4K of time spent to build out the new site (including buying some premium plugins, etc).
Preparing for launch
Just building the new site was one thing, but preparing for the launch was a real beast. And being mostly on parental leave made it even more of a challenge!
SEO
First and foremost, we had to make sure we had a solid plan to launch the new site from an SEO perspective. 80%+ of our traffic, new sales calls and new customers find us through Google searches, so I can't stress enough how important it was that we make this transition cleanly.
We worked directly with my friend Lindsay over at webShine. They supported our SEO efforts during this transition and they made sure things like URL structure, 301 redirects, internal linking, etc remained solid.
But avoiding a disastrous drop in traffic was only the start for us. We want the new site to actually enhance our SEO efforts. That's why we revamped our tags & categories, redirected a significant amount of dead pages, cleaned up our XML sitemap, etc.
Software
And of course there were all the little logo changes we had to make in all the software we use. Logo in Stripe for invoices, HubSpot for sales emails, email signatures in Gmail, Teamwork Desk for support emails, Zoom for sales call waiting rooms, and a ton more places.
Here's just part of the list of all the updates we'll make immediately after launch. Hopefully they'll all be updated by the time you read this article!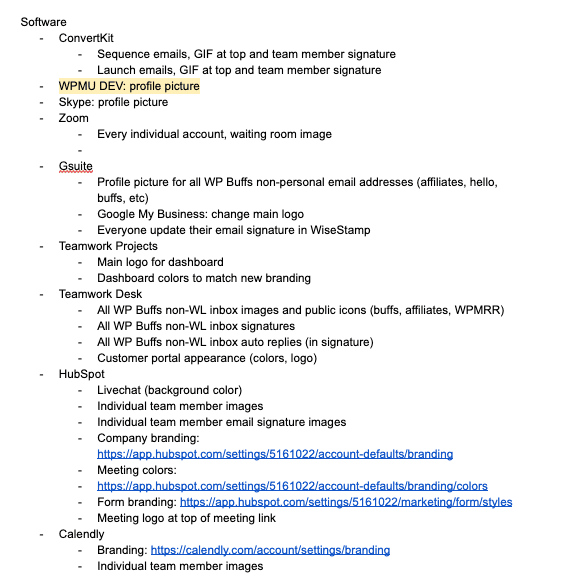 Ongoing design
We knew with our newly designed website and new branding that we had to step up our overall design game moving forward. That's why we partnered with ManyPixels. We had cool images created for all the folks on our team, got new featured images created for all of our blog posts (some may be updated post-launch), redid our eBooks & case studies and took care of all our design needs with one monthly subscription.
You may have seen some sneak peeks of our new branding if you're a listener of our WPMRR WordPress podcast. We've been giving our new branding nods in featured images there for months now!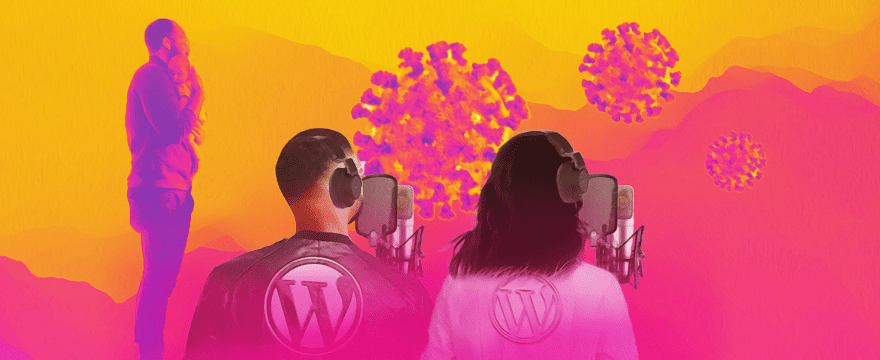 Email & social
We also prepped emails to all our different customer segments in ConvertKit. Direct customers, white-label partners, affiliates and general subscribers.

We also did a full run through of our sequences and added our new super dope fire emoji logo to the top of every email we send out. This will be a nice, minimalist nod to our new stuff for our email subscribers.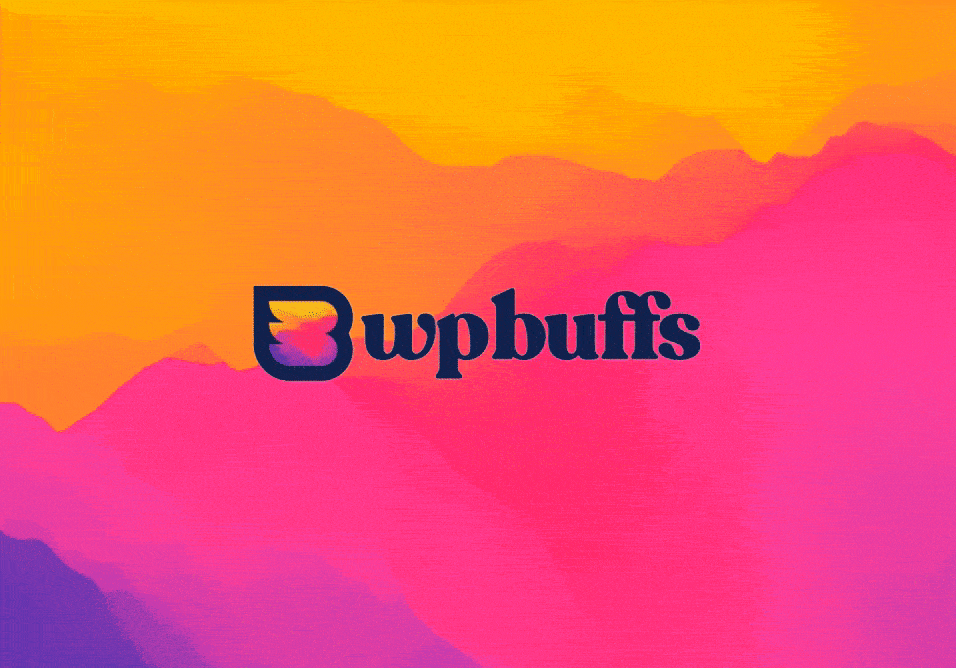 Of course we planned to update our social pages (Facebook, Twitter, LinkedIn, Google My Business, etc). We also plan to share some of our new stuff over on Twitter so check us out there if you want to stay updated.
Affiliate program
We also made a major change to our affiliate program which we had to get ready. Instead of one-time payouts, all our affiliates (who get signed up on ShareASale) will now earn 10% forever recurring monthly commissions.
We also relaunched our entire affiliate on ShareASale. If you're already a WP Buffs affiliate (or want to be one), please make sure you get signed up for our new, more lucrative program.
In our old model of one-time payouts, a referral of 1x Perform Plan awarded $100.
In our new model, a referral of 1x Perform Plan awards $571 ($19.70 x 29, the current lifetime value of WP Buffs customers in months based on user churn).
So, clearly this is more lucrative for our affiliates!
And it's great for us because the model will mean affiliates do well financially when they refer customers to WP Buffs who stay with us for a long time.
Shout out to Brian Jackson who said switching over to the referral model from one-time payouts has had a big impact in growing affiliate referrals over at his former company Kinsta.
Acquisitions
Another big step WP Buffs is taking in 2020 is into the world of acquisitions and buying other WordPress businesses.
We've set up a nice landing page that details the unit and the kinds of businesses we're interesting in bringing into the Buffs family.
If you're running a care plan business or a WordPress blog and are at that point of still loving your business even though you're running out of steam, let's chat.
Swag
Yep. We just couldn't help ourselves.
Check out store.wpbuffs.com to grab some swag from our new WP Buffs store.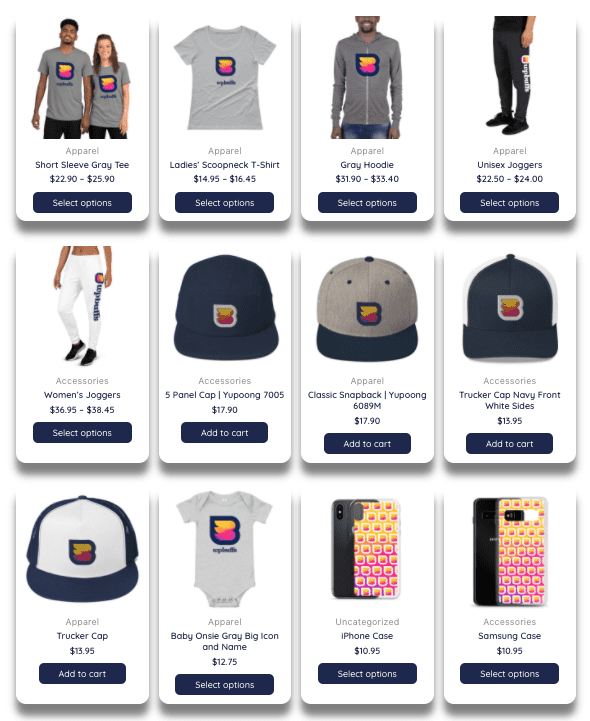 All store revenue goes to WHO's COVID-19 response fund.
Mistakes made along the way
This process obviously didn't go flawlessly. When does anything ever. Here are a few areas we definitely could have done better on.
I spent too much time deciding if Dose was worth their price tag. They weren't cheap but i should have thought about this as a 10-year investment instead of eating into our 2019 revenue for $20K. Lesson learned: find the right folks for the job and pull the trigger.
I handed over the website build to Nick without really going through all the development details with him. He's technical enough to push a team to get it done, but I did a pretty terrible job helping to PM everything. We never had a real due date and the organization around the entire build was a bit haphazard. Lesson learned: help build structure around a project before fully handing it off and going on parental leave.
When I came back from parental leave, I pushed forward on the website without regularly communicating regularly or clearly enough. Every minute of the ~150 hours of dev time it took to launch this site took away from time we could have been spending on customer and partner work. This fine balance requires great communication between project leads. While I tried to make sure this went smoothly, there were definitely times where I stretched the team and made us sacrifice some desk hours for website hours.
My expectations for the future
So…the new site is launched!
What now?
The true goal of the new site and branding from a business perspective is to help our marketing team (Paraic and I) hit our KPIs.
Here are the areas I'm hoping the new site and branding will push us forwards. I'll update this area monthly so folks can see the effects we've seen from all the updates.
Increase website traffic: I'm hoping a faster site will help us rank better in search engines, plus the new, badass feel will improve things like time on page, pages per visit (and decrease bounce rate, pogo sticking, etc).
Generate more leads: more traffic and higher trust factor in our site should translate directly to more people live chatting with us, joining our email list and scheduling calls.
Schedule more sales calls: A professional website with high trust-factor will hopefully mean more folks will think, "hell yeah I want to work with them. Let's get a call on the books."
Will the new site help us improve in all of these areas?
Will it help us improve in any of these areas?
Honestly…I have nooooooo idea.
But I do know that all the feedback we've received up until now has been positive. Folks do seem to love what we've done and hopefully we can make it work for our team and business.
Our goal continues to be wanting to put ourselves in a position to be one of the leaders in the 24/7 WordPress support space. This big upgrade to WP Buffs has helped us take another big step in that direction and I'm confident it will keep helping us push forward for years to come.
Some actual results (10 days after launch)
Here are some of the positive results we've seen since the new website launched.
This is only ~10 days of data so the sample size is still small. Also this could just be the result of some excitement around launch. Who knows!
1. Monthly recurring revenue
In the 30 days of April, 2020, we brought on $3,628 of new monthly recurring revenue.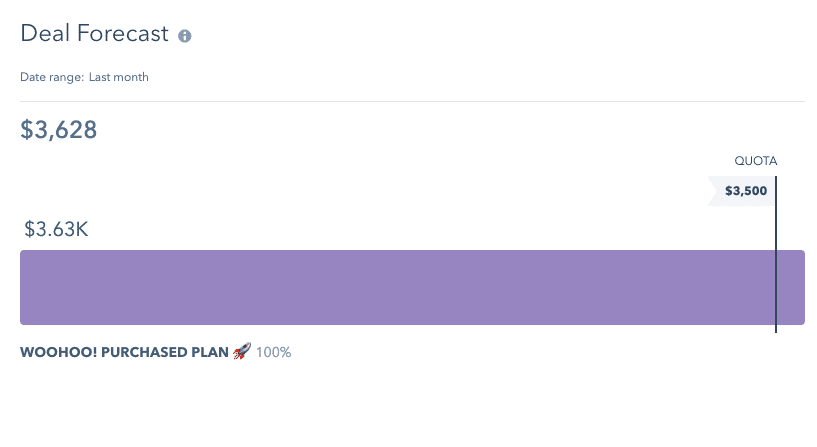 In the first 8 days of May, 2020, we brought on $4,662 of new monthly recurring revenue.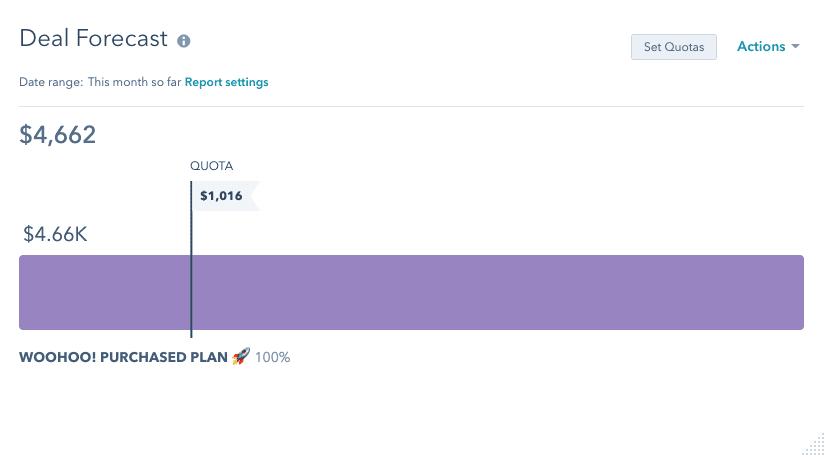 That's a 482% increase in MRR we're able to add to WP Buffs. Wow!
2. Sales calls
In the 30 days of April, 2020, we had 96 discovery calls scheduled with us.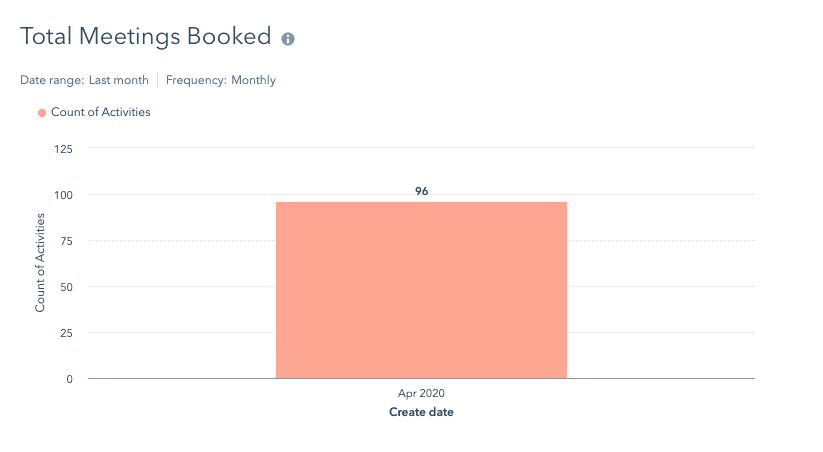 In the first 8 days of May, 2020, we had 44 discovery calls booked with us.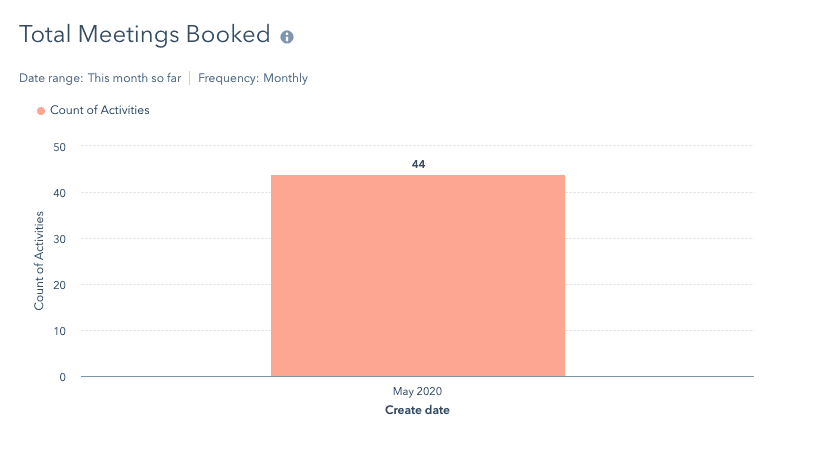 That's a 172% increase in discovery calls booked. Oh yeah!
3. Website traffic
We've also seen some great results for the folks coming to the site.
Let's take a look at the most basic of Google Analytics dashboards.

Overall traffic, users and sessions are slightly down. I'm not that worried about this since ~10 days is such a small sample size when it comes to general traffic. Over smaller time periods, it goes up and down so I'll report back here when I can really look at initial month-over-month data.
Pageviews are up 34% and pages / session are up 37%. That means with almost the same traffic as before launch, the same number of people are looking at more pages on wpbuffs.com. Score!
Average session duration is up 31%. This could mean a lot of different things, but I know it means people are spending more time on the site and reading more. That's a good thing.
Bounce rate is down 30%. That probably means visitors are more attracted to the new site right when they land on their first page. Far fewer folks are thinking "this site isn't for me" when they see it for the first time.
While this is only 10 days of post-launch data, it's definitely an indicator that we're moving in the right direction and the new wpbuffs.com is playing a significant role in that.
More actual results (30 days after launch)
Here are some results that are probably a little more indicative of how the new website is affecting sales, marketing and website traffic.
After 30 days, the sample size is significantly bigger than just 10 days post launch (when launch ferver could have been skewing results).
In the 30 days since launch…
we brought on $7,171 of new monthly recurring revenue. That's a 198% increase in MRR we're able to add.
we had 141 discovery calls. That's a 147% increase in discovery calls booked.
pages / session are up 17%.
average session duration is up 13%.
bounce rate is down 13%.
As expected, the increases were not as big as the 10-day post launch numbers. But they still show significant improvement and that our website is doing its job far better than the old one.
More work driving more traffic and improving conversion coming soon.
Onward and upward!